These Easter bunnies are doing their rounds on social media…and it's no wonder why – they are super cute and easy!!
Here's how to do it:
Download our  Fun Easter Bunny Craft template and print it on white paper.
Trace the outline of the bunny with a black marker.
Choose either straight lines in each section or different patterns. I would suggest lead pencil first and then when the artist is happy, they can go over their lines with a black marker.
Then, colour in the bunny's sunglasses. The brighter the better!
Cut out the sunglasses and each section of the bunny – 2 ears, 4 head parts, and the body.
Glue each section of the bunny onto coloured card so that you can see a gap between each section.
Then, glue the sunglasses over the top.
Display and admire!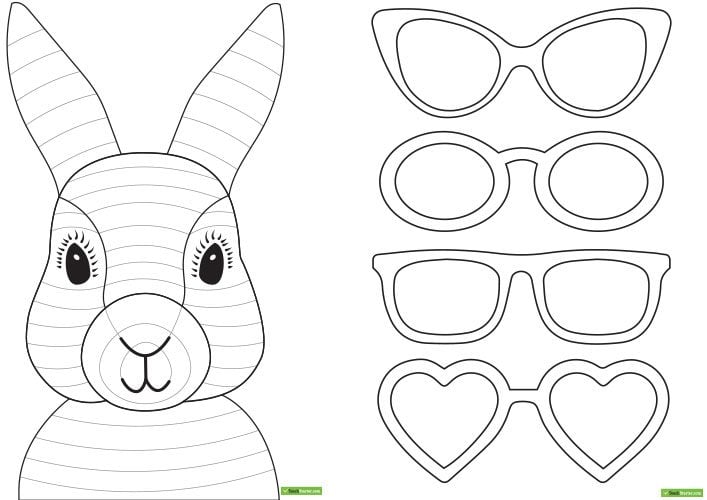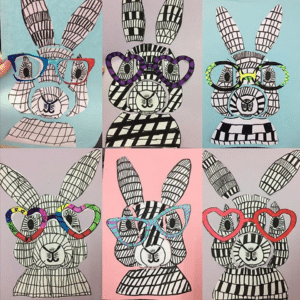 We would love to see your students creations! Take a photo and share on Instagram with the hashtag – #teachstarter.
Here's some more awesome 'Insta Bunnies' created by Teach Starter members: