As early years educators, we are always on the lookout for new sensory invitations to play ideas. Sensory play is a facilitated activity that helps your students explore scientific processes all while they play, create, explore and investigate. Close on the heels of the 50th anniversary of the first moon landing, we have incorporated this history-making celebration into a fantastic sensory play activity for little hands and, most importantly, little minds.
So, without further ado, introducing…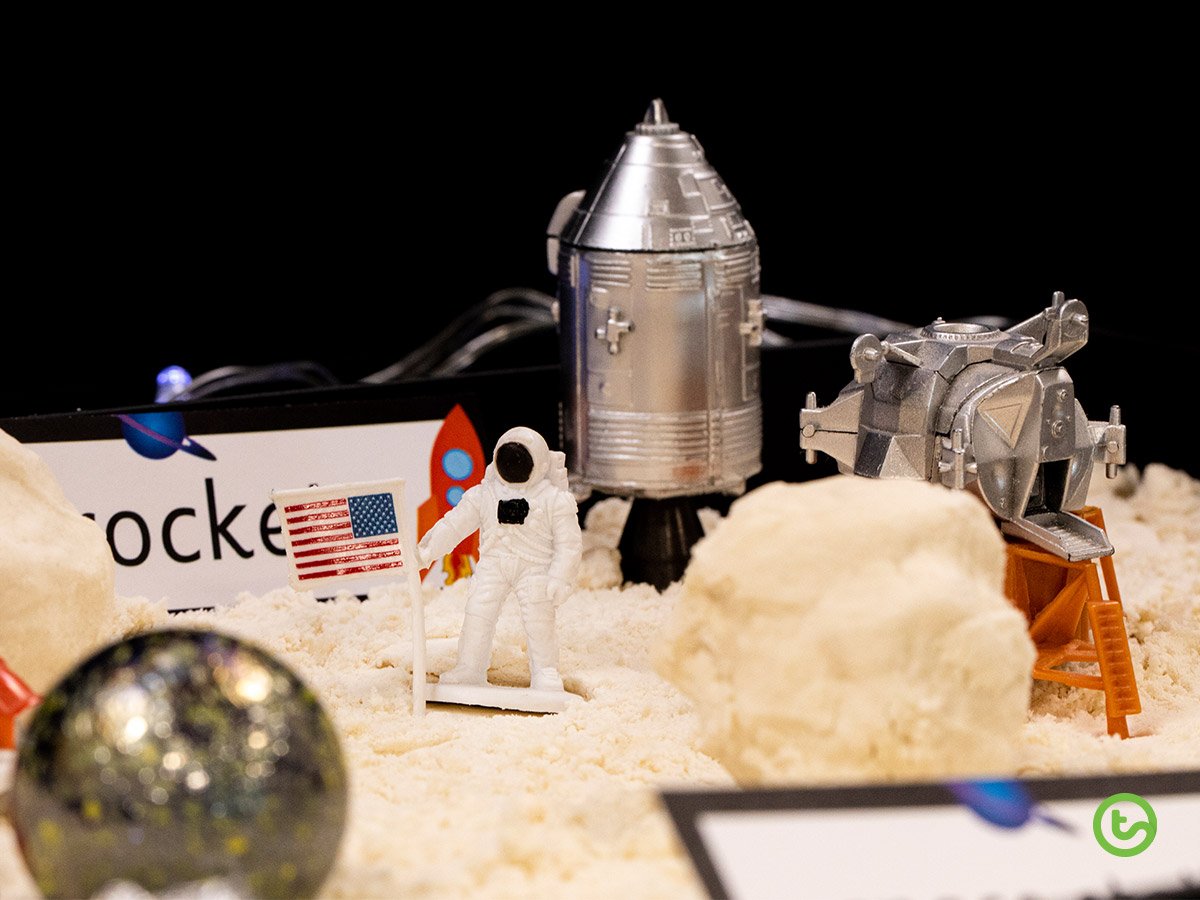 The ULTIMATE Space-themed Sensory Play Tray
This invitation to play incorporates all sorts of playful options and moments that your students will absolutely adore.
The mouldable 'moon sand' will have your students creating craters and all sorts of objects in no time. The soft, smooth texture of the marbles and crumpled up foil add another element of sensory satisfaction. Encourage your students to role-play by reading fiction and non-fiction storybooks that are set in outer space. What fun!
DIY Moon Sand
The first thing you'll need to do to re-create this sensory play experience is to mix together some moon sand. It is super easy to make. I would suggest making it in the tray you will be using for the sensory play activity so that it doesn't get too messy!
All you need is:
baby oil (1/2 a cup)
flour (4 cups).
Sprinkle the flour in the tray and then pour the baby oil over the top. Now it's time to get your hands dirty – knead the mixture until it is mouldable. Voila!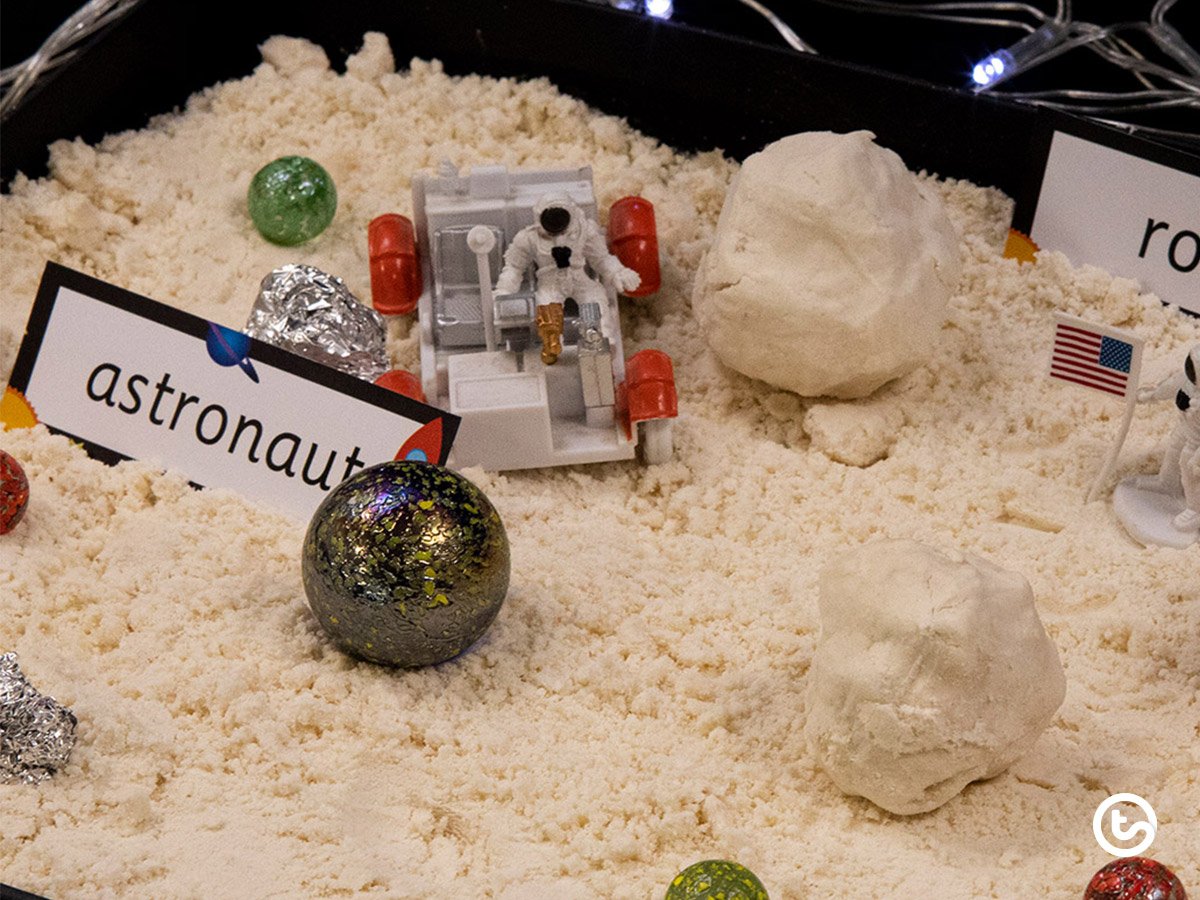 In our space-themed invitation to play we also included:
colourful marbles
foil scrunched up into balls
space-themed figures
battery operated fairy lights
books about space.
Here are some other resources you may like to include in a display close by: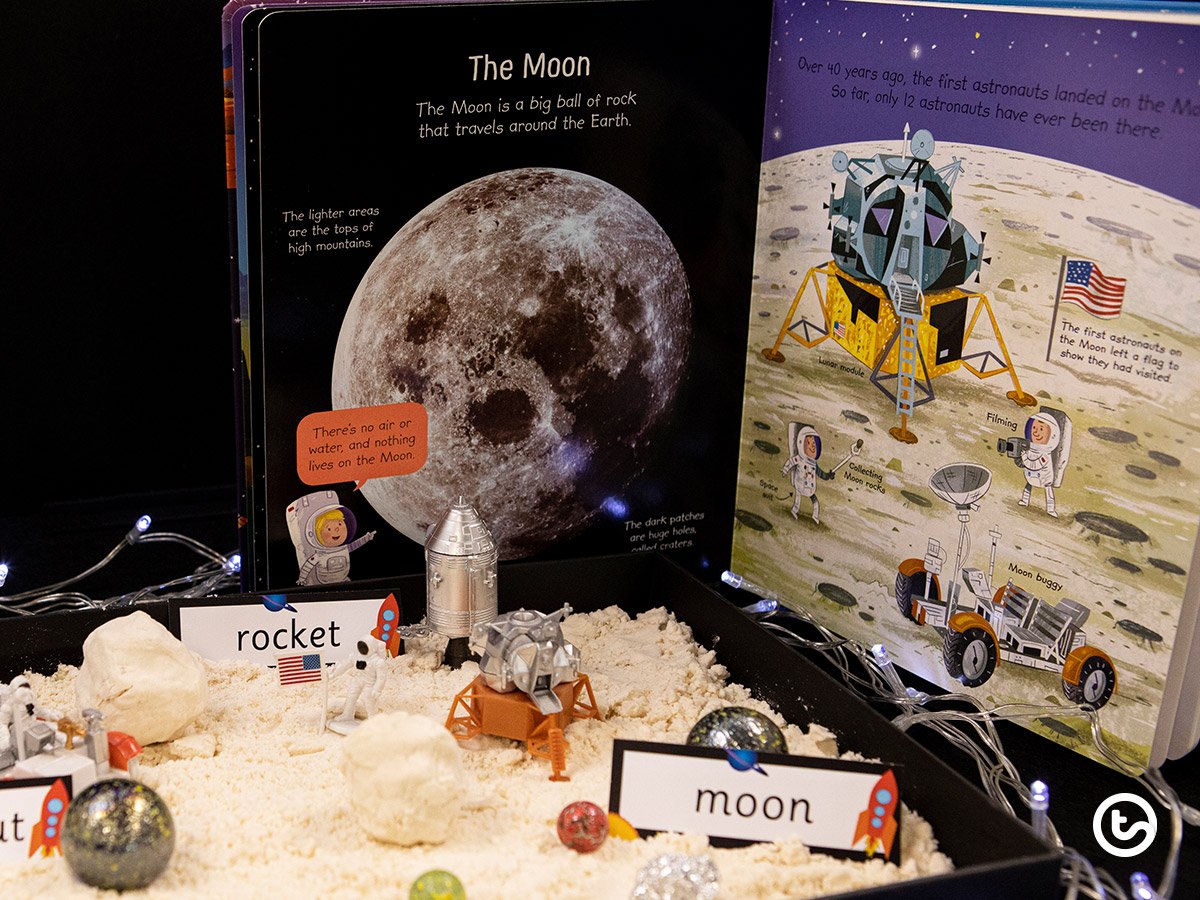 Other Space-themed Activities
Why not explore repeating patterns using this space-inspired resource?
Print, cut and laminate these Pattern Activity Cards. Students can then use them to continue the pattern provided or to make their own!
Explore motion and direction with this fun craft activity where students create a Rocket with this [FREE Download] Straw Rocket template.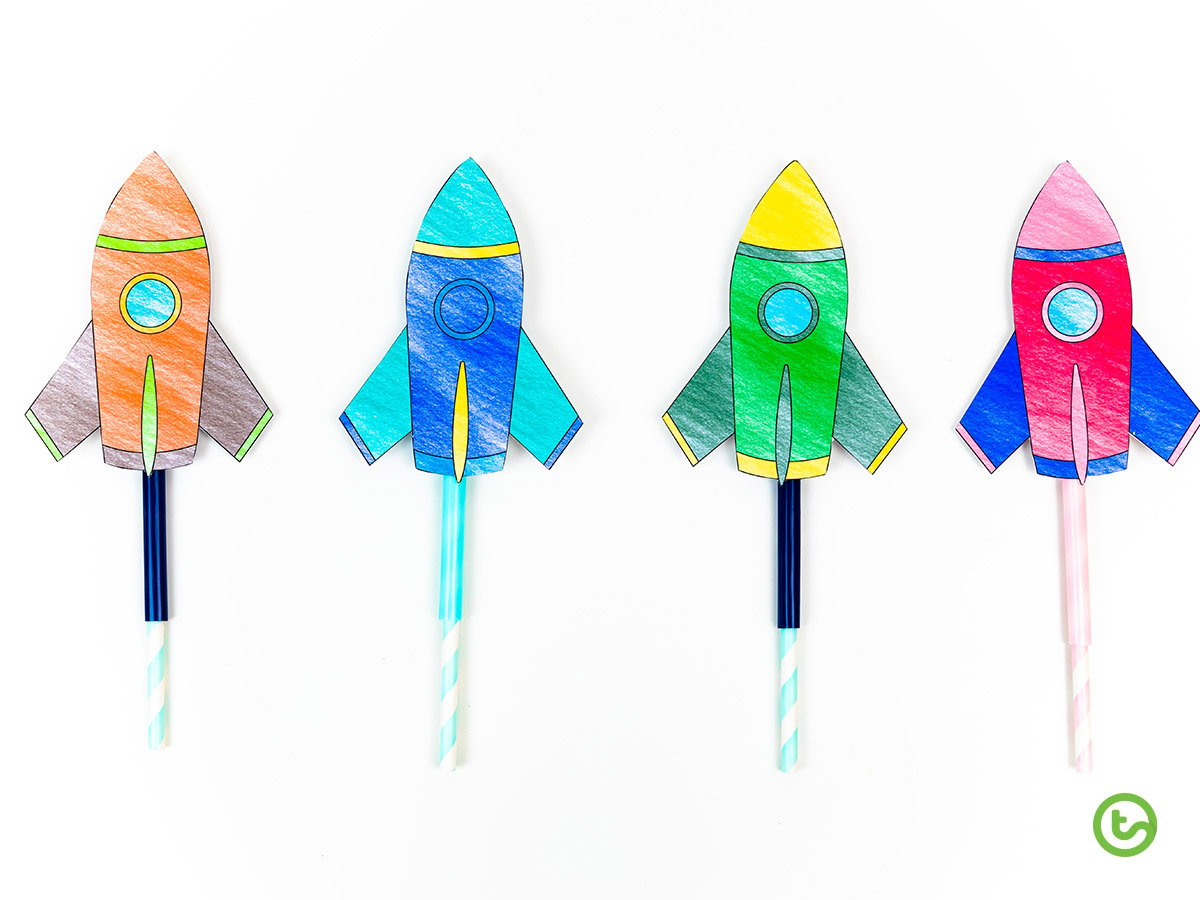 Print and laminate our Blank Game Board – Space Crusade and write simple addition sums or even sight words the students need to practise in the spaces.