Are you looking for a fun and exciting sight word game that you can do in the classroom?
Or perhaps you are looking for something different to send home for homework with your children? Well… one of our favourite early years teachers, the lovely @misslearningbee shared this sight word game and we just had to share it! Not only because it is super easy to set up, but because it has already been tried and tested and her kids just love it!
World's easiest and (kind of weirdly) the most popular phonics game amongst K-2 students!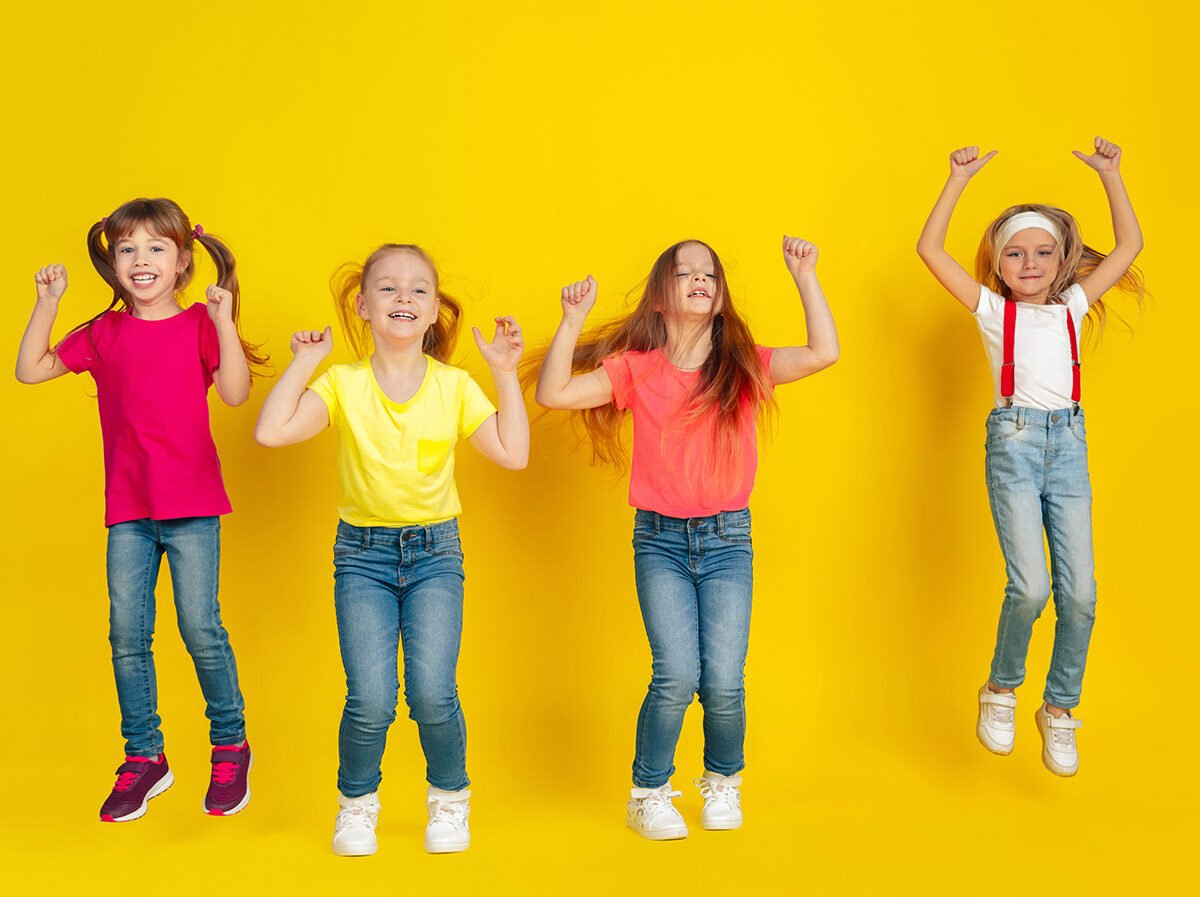 How to Play the BOOM Sight Word Game
The best thing about this game is that you can easily differentiate but keeping each sight word level together using some rubber bands. Or, if you are sending them home – why not create a set for each student to really differentiate this sight word game!
Write the chosen sight words on colourful paddle pop sticks and don't forget to write a few BOOM sticks.
Kids take turns to close their eyes and pull out a stick and read the word.
If they pull out a BOOM stick, the other player gets the sticks. They give their sticks to their partner or person to their right… then at the end of the time limit, the person with the most sticks wins!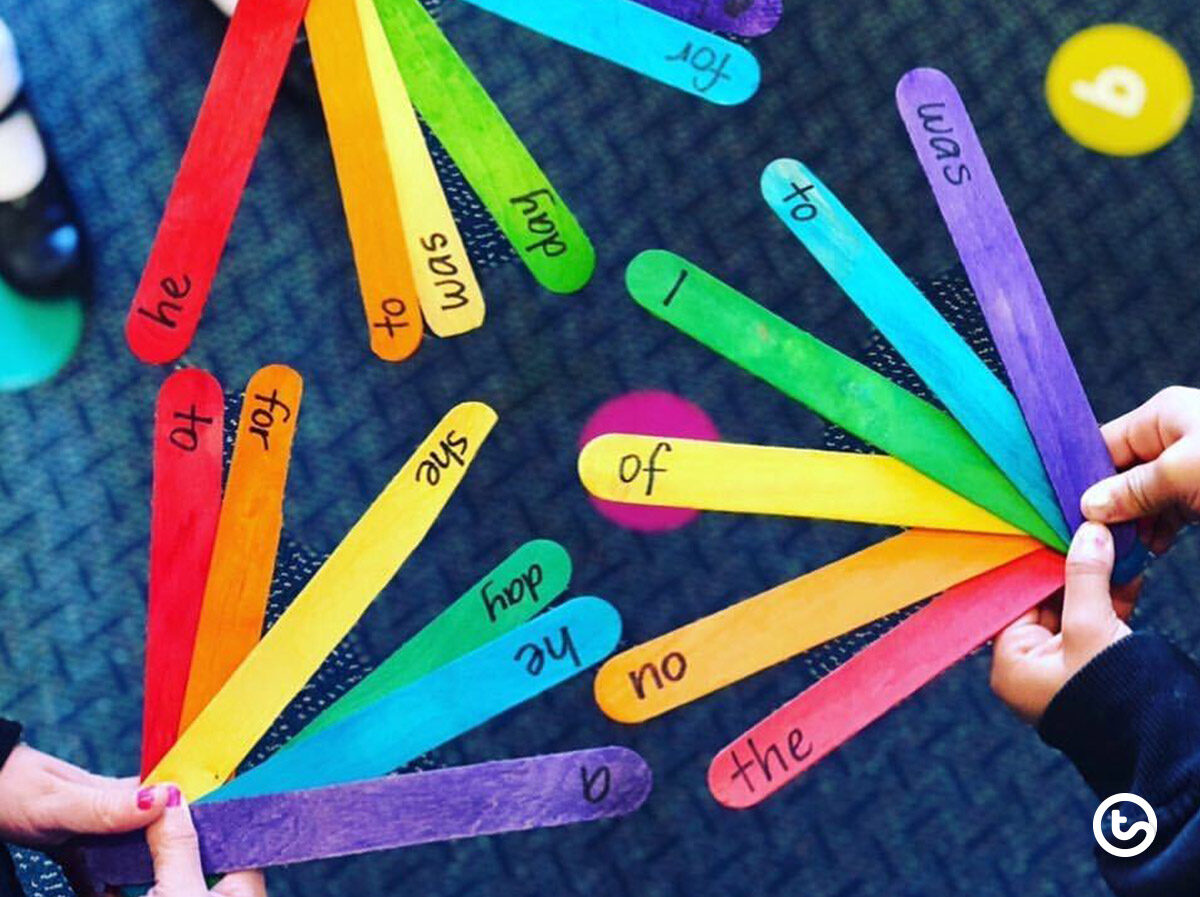 As an extension or alternative, you could do rhyming words, or students could put the words into a sentence. Other ideas include: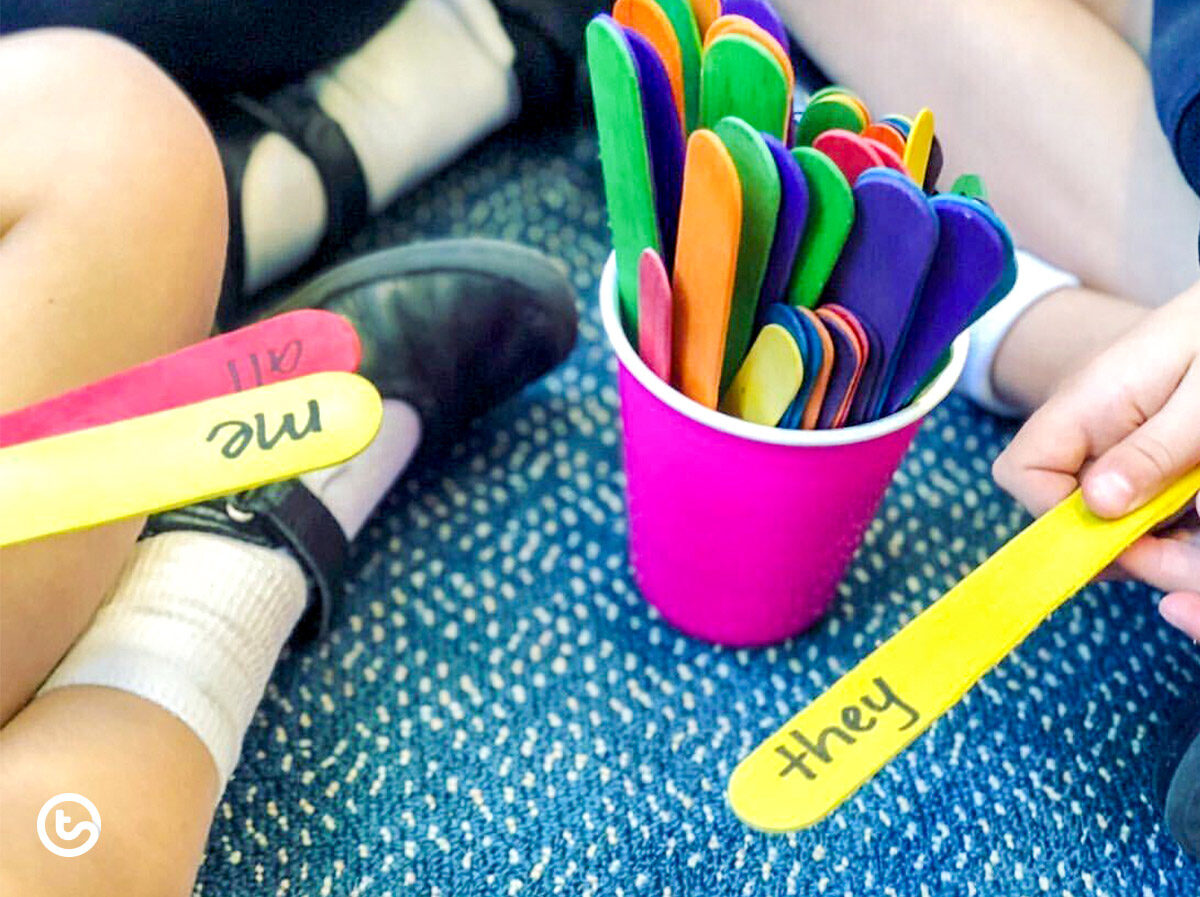 ---
Editable and Printable Sight Word Games
If you are looking for another sight word game that you can play during English groups or to send home for some fun sight word practise, we've got you covered! Here are some of our editable sight word games. Although we have used the Dolch Sight Words list of words – you can use the editable version to suit the sight words that you may use at your school.
Set up a station with a large bowl. Attach metal paper clips onto the creatures and attach a magnet to a stick and string. To help build word recognition, students need to lower their fishing rod into the bowl, then say the word on the fish they have caught and then place them in a pile.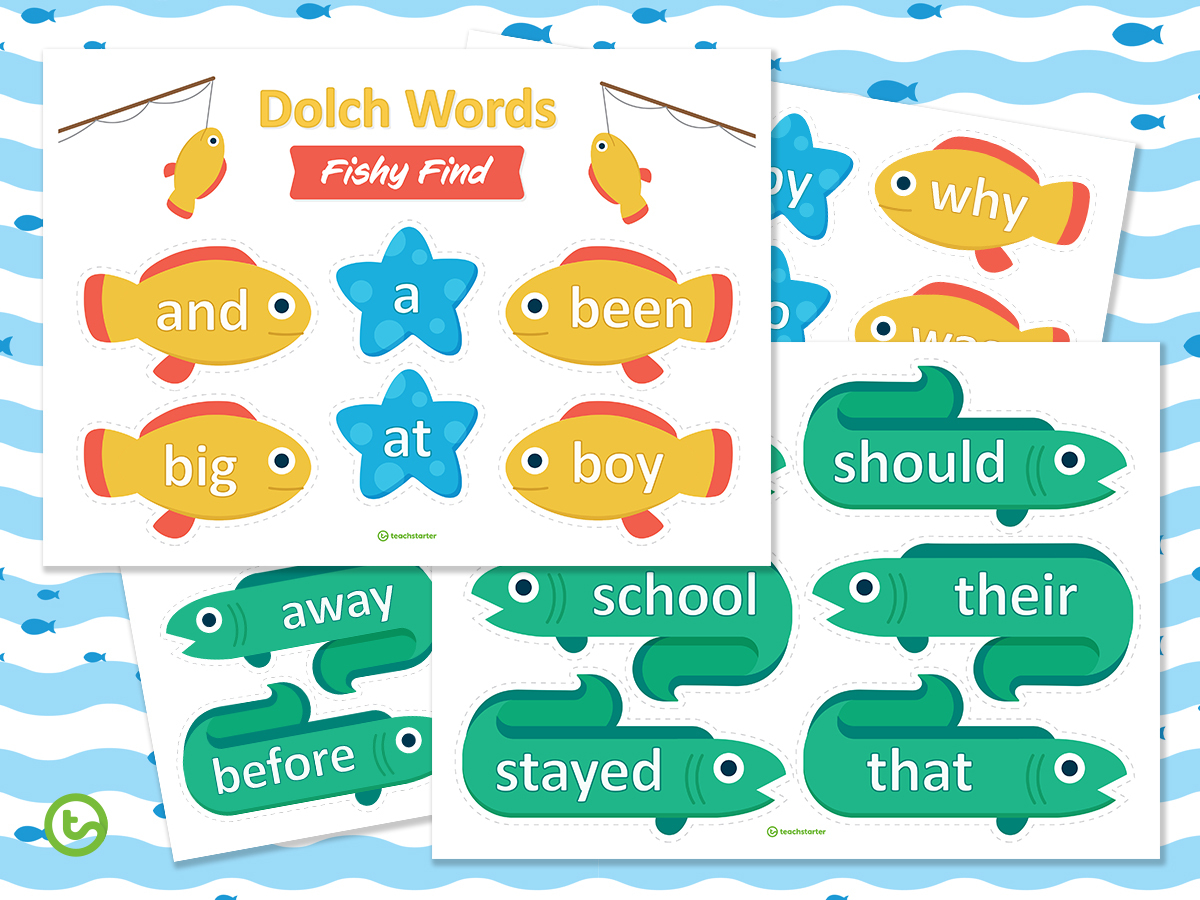 Use the editable version to help students build on their vocabulary knowledge or revise their spelling words.
Super fun – kids absolutely love this one. Set up a station with a large frying pan and spatula. To help your students build word recognition, have them say the words they have chosen and then place them in the frying pan for a breakfast 'fry up'. Each time they flip their food they can say the word and then for added understanding – get them to put that word into a sentence!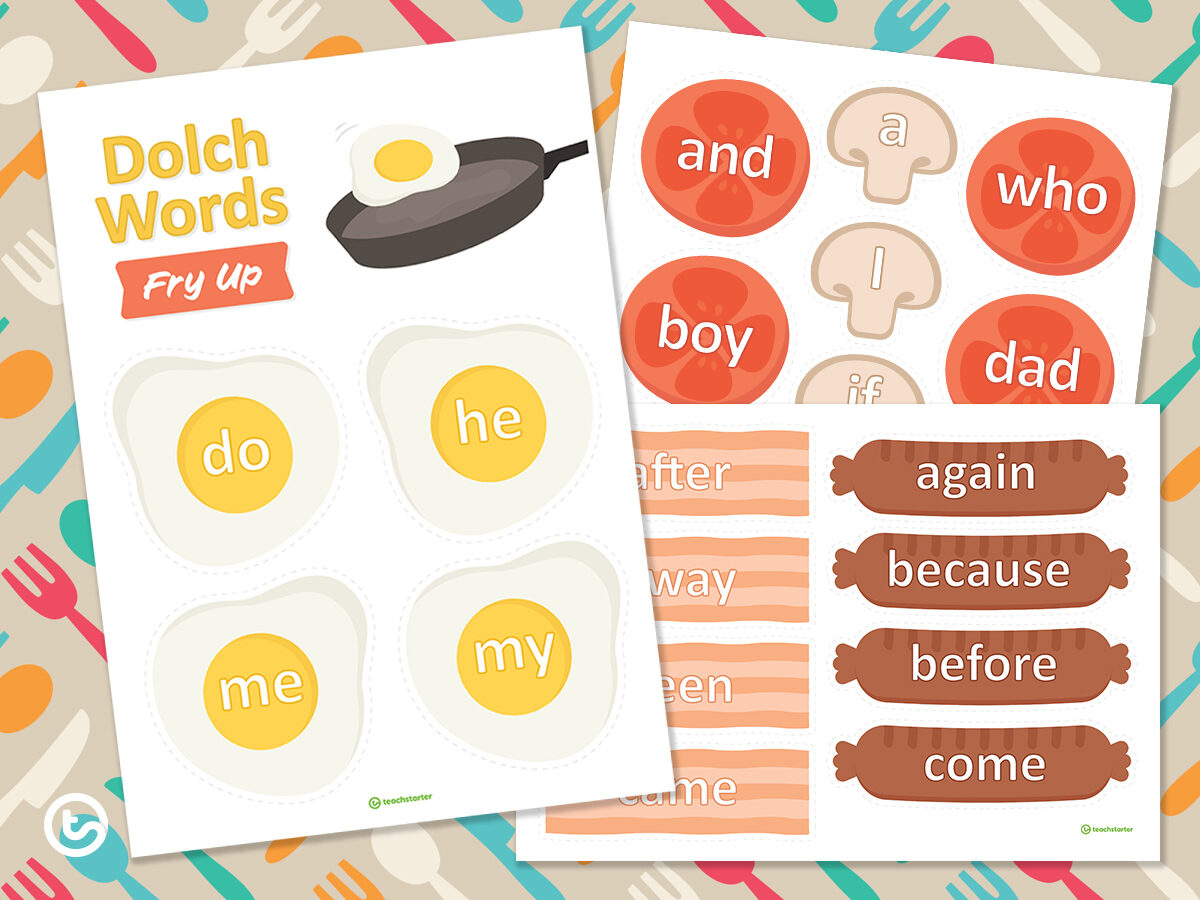 Use the editable version to help students build on their vocabulary knowledge or revise their spelling words.
Have you got a super fun sight word game that your students love? Share your ideas in the comments section of this blog.