Finding appropriate, easy-to-follow origami videos for kids can take a lot of precious time to find the right video. At Teach Starter, we love a bit of origami, so we have created four super adorable origami videos that are available on the Teach Starter YouTube channel. The videos have been created with kids in mind. Each video steps students through the process of making one adorable animal ring. Did you know there are actually a lot of hidden benefits for kids creating origami?
When kids make origami, they are using their hand-eye coordination, fine motor skills and are building their cognitive skills all in one super fun activity.
Step-by-Step Origami Videos for Kids
These adorable little origami projects are going to be an absolute hit with your kids! Whilst they look tricky – they actually are quite easy to make – we promise! The origami videos include:
butterfly ring
cat ring
pig ring
rabbit ring
My teacher brain instantly went to puppets for these little guys – you could easily incorporate these rings into a puppet show with your kids. They could write their very own play and perform their puppet show for the class. Or, perhaps they could use one of the animals and write a poem about their chosen animal and perform their poem with their origami animal ring as well! So many cool ways to include origami into your class objectives.

Origami Butterly Ring Instructions
This is our absolute favourite –  a butterfly ring! Learning about the lifecycle of a caterpillar? Why not include this fun activity on a Friday afternoon where the kids can create their own butterfly ring with a piece of paper!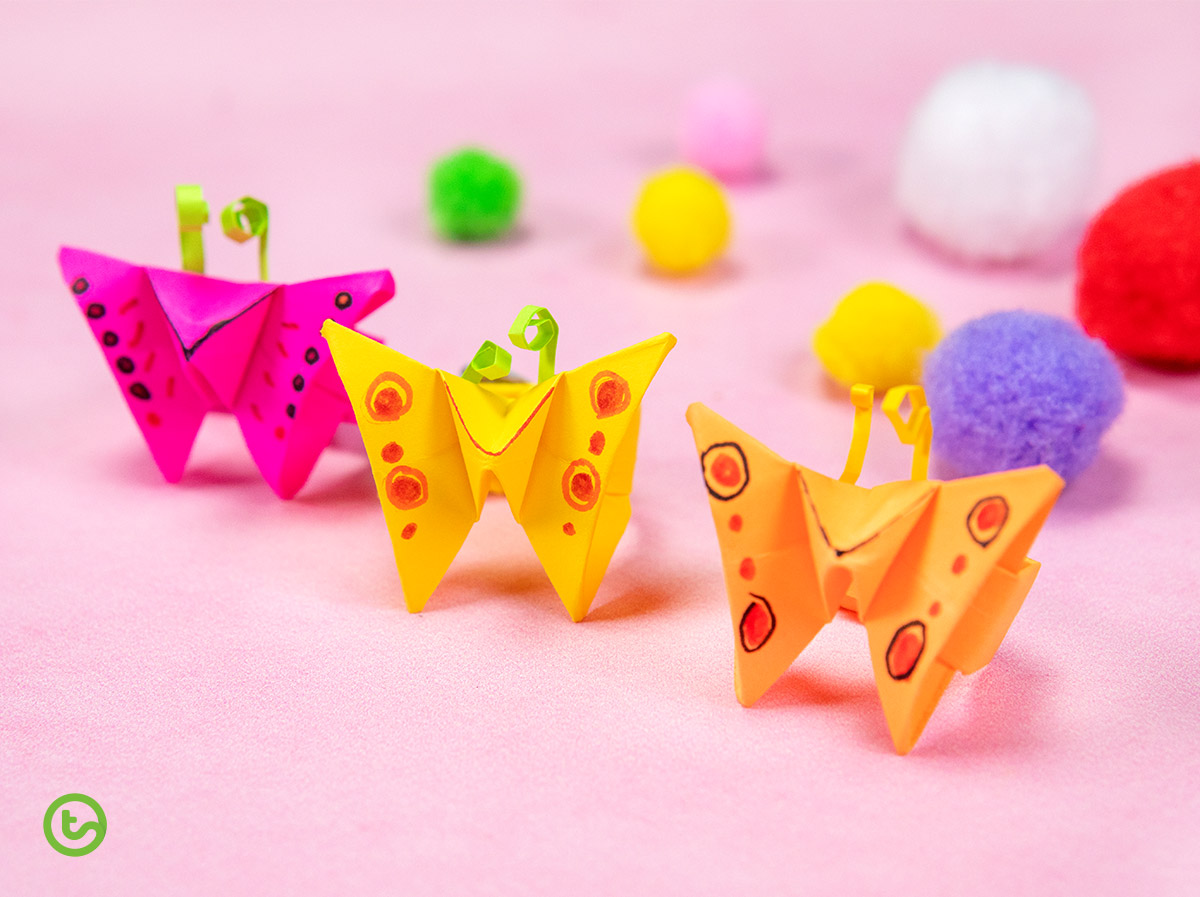 Send this link to students who may be doing remote learning or simply show it in class. I would suggest watching a small section and then pausing.
Origami Cat Ring Instructions
A cute little cat! When I think about doing this origami activity with little kids – I think – what a great buddy activity! Invite those older buddy students into the classroom and have them help their little friends create one of these origami cat rings. Why not link it up with when your class are learning all about the 'c' phoneme, or perhaps you are up to basic sentence writing and your little cherubs can write a simple sentence about a cat! So many options…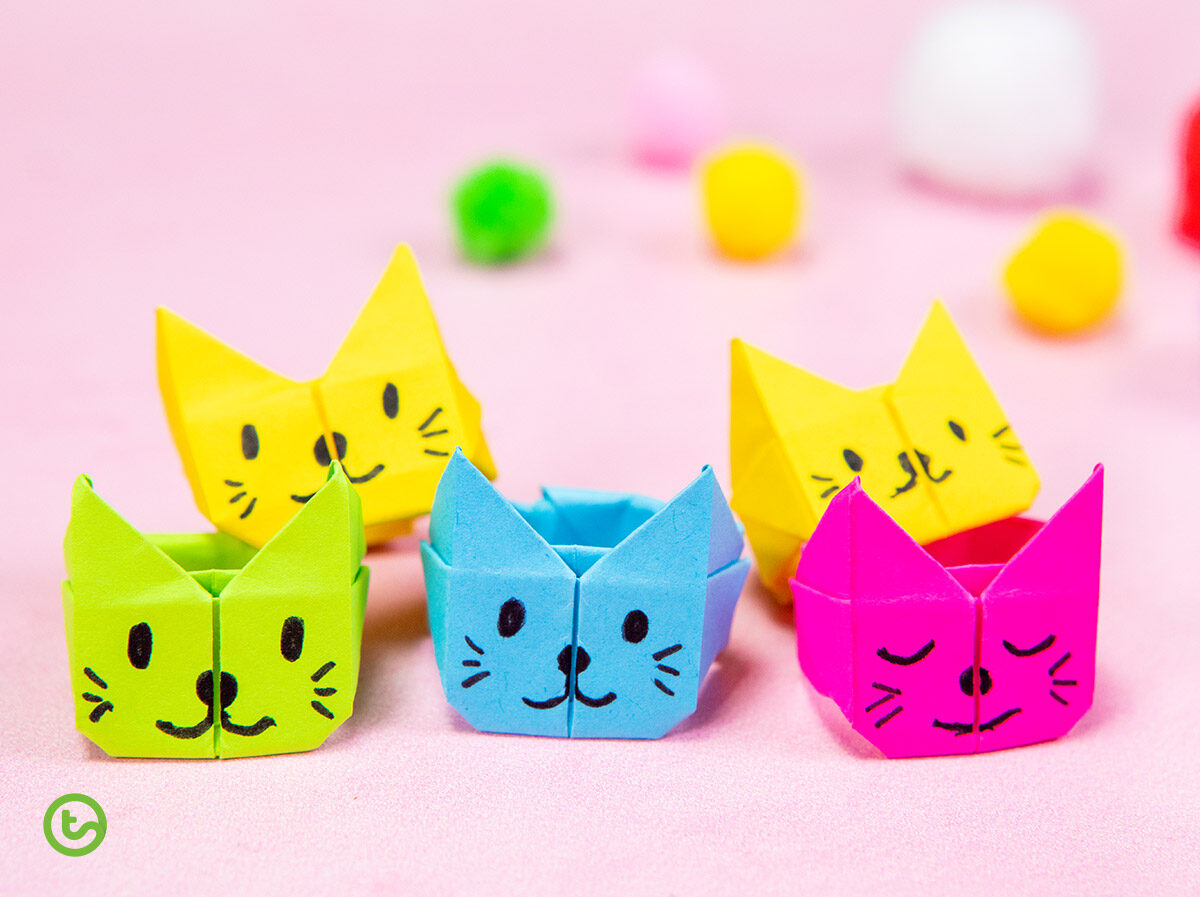 Here's the simple step-by-step video that you can show to the class:
Origami Pig Ring Instructions
Ohhhh.. the Three Little Pigs! In the early years, there's always a time and place for a little Fairy Tale – and the Three Little Pigs is no exception. Have the students re-tell the popular Fairy Tale using these cute little pig rings in a puppet show!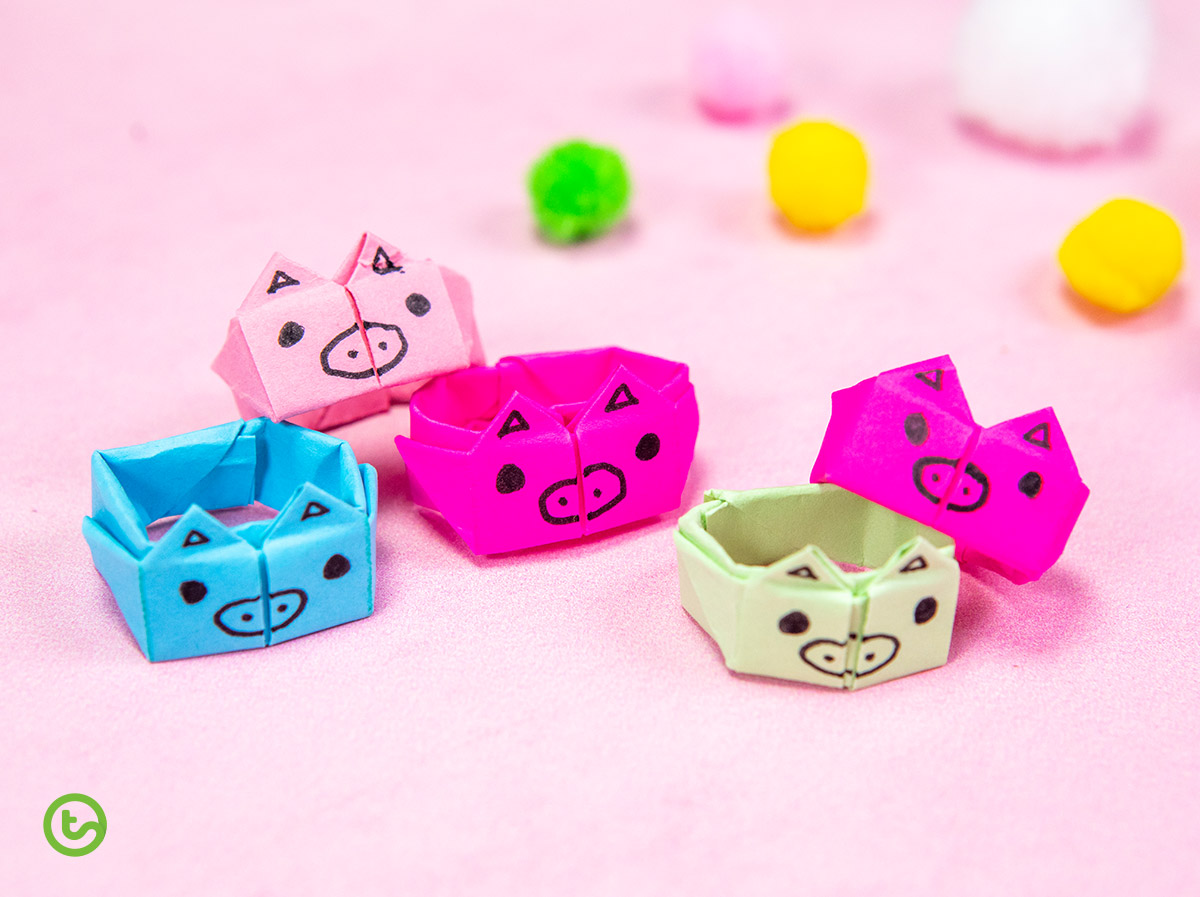 Here's how to make a super cute origami pig ring…
Origami Rabbit Ring Instructions
Little Peter Rabbit had a fly upon his nose… cute little Easter activity perhaps? Or a fun little Friday afternoon activity? After your students discover the cuteness of these little origami projects they will be begging to do more… so why not use it as a whole class reward at the end of a great week?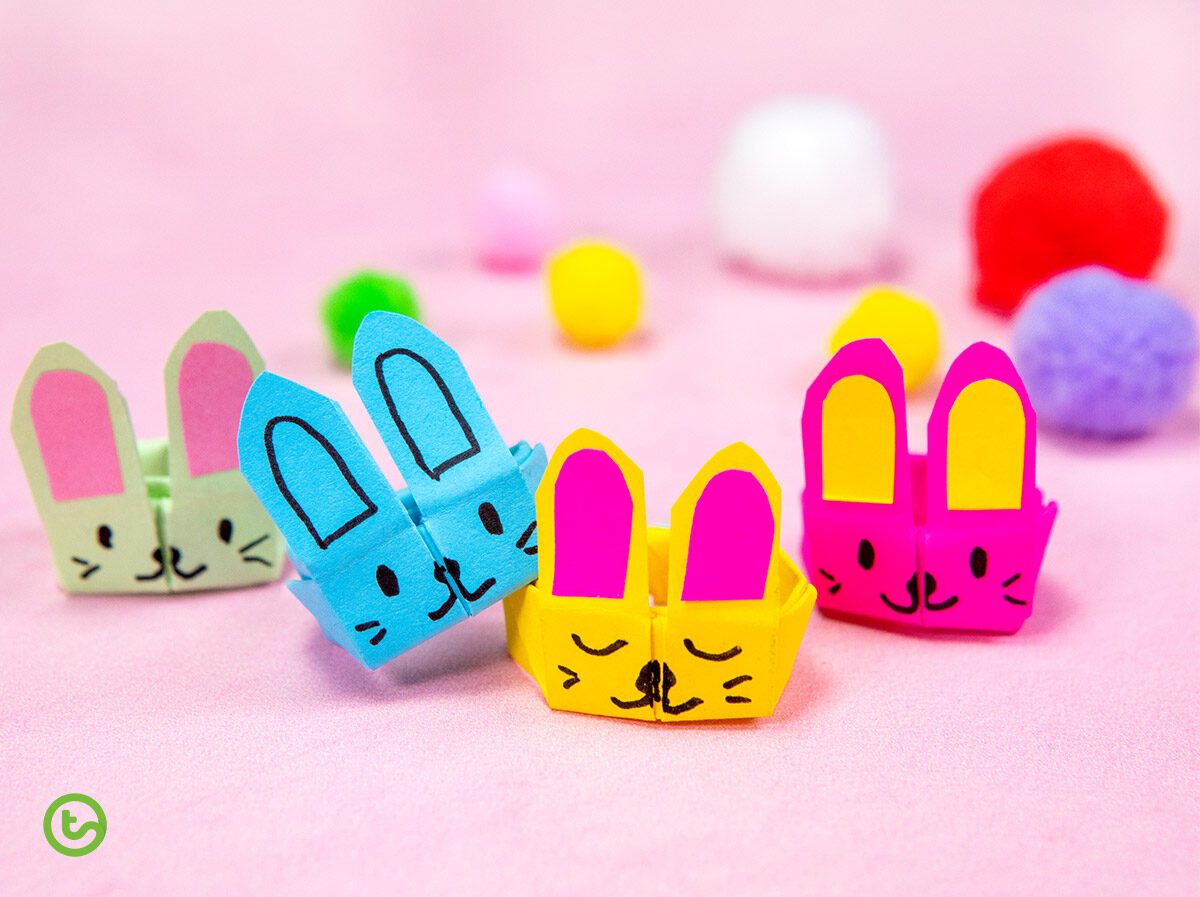 Here's how to do it…
More Origami Projects
As you can tell, we love a bit of origami fun! We'd love to see what your students create – drop a photo example of your students' work of art in the Teacher Talk Facebook Group.