Need a fast finisher activity or want a hands-on way to show the use of fractions? Origami — the art of paper folding — is fun for kids and has that added benefit of supplementing your math lessons with sequencing, applying fractions. That's not to mention all the benefits for dexterity and hand-eye coordination that come with origami projects for kids.
As for making origami paper rings that look like some of their favorite animals, well, we won't lie — it's just plain fun! That's why we put together some instructions for kids to make their own origami rings. And if you want to make a few for yourself, hey, who ever said teachers can't have fun too?
How to Make an Origami Paper Ring
These adorable little origami projects are going to be an absolute hit with your kids! We know they look tricky, but they actually are quite easy to make. We promise! The origami videos include:
butterfly ring
cat ring
pig ring
rabbit ring
My teacher brain instantly went to puppets for these little guys. You could easily incorporate these rings into a puppet show with your kids. They could write their very own play and perform their puppet show for the class. Or, perhaps they could use one of the animals and write a poem about their chosen animal and perform their poem with their origami animal ring as well?
There are so many cool ways to include origami into your class objectives.

Origami Butterfly Ring Instructions
Learning about the lifecycle of a caterpillar? Why not include this fun activity on a Friday afternoon where the kids can create their own butterfly ring with a piece of paper? You can also use this as an activity to go along with teaching the different parts of the butterfly anatomy.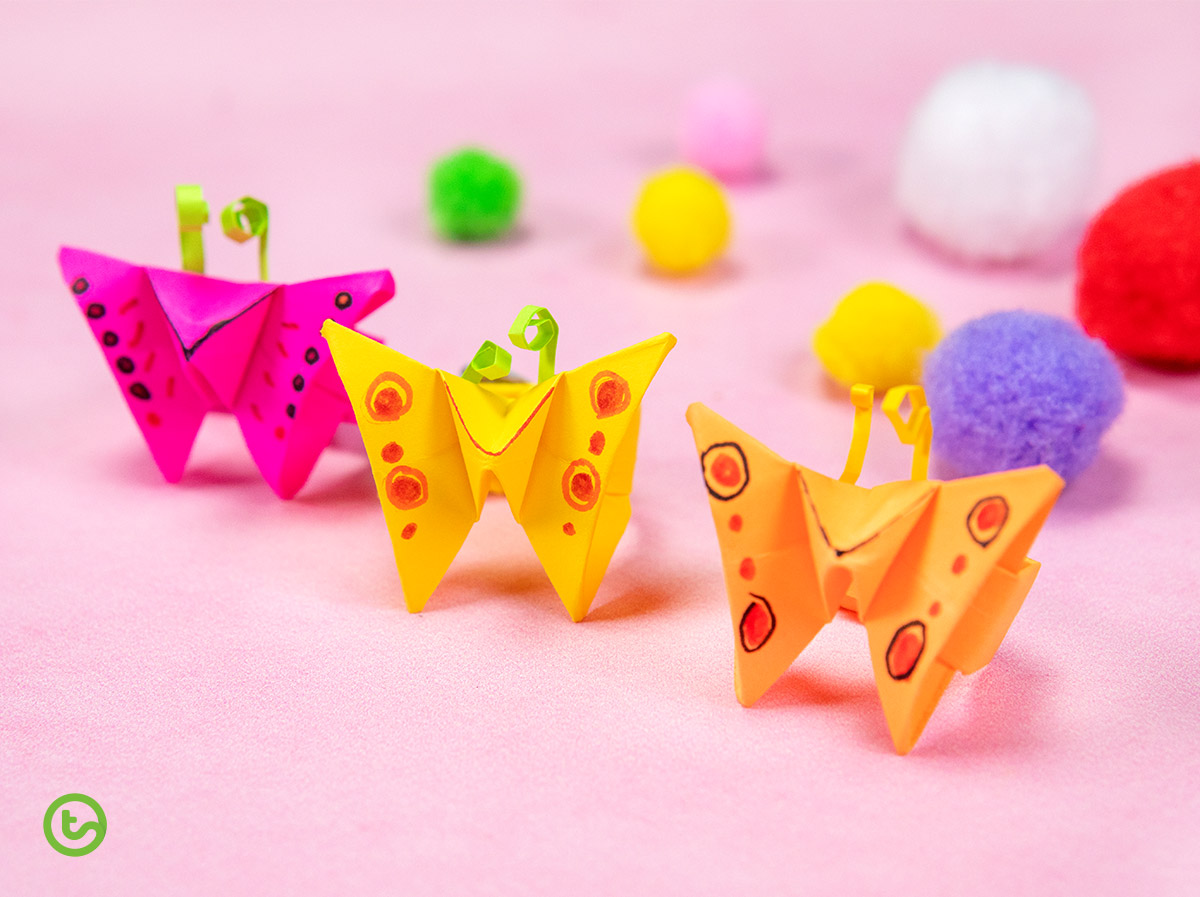 Send this link to students who may be doing remote learning or simply show it in class. I would suggest watching a small section and then pausing.
Origami Cat Ring Instructions
Make kitty cat origami rings with your class when you're talking about pets in the classroom?
Or why not link it up with when your class is learning all about the 'c' phoneme? Or perhaps you are up to basic sentence writing and your students can write a simple sentence about a cat?  So many options…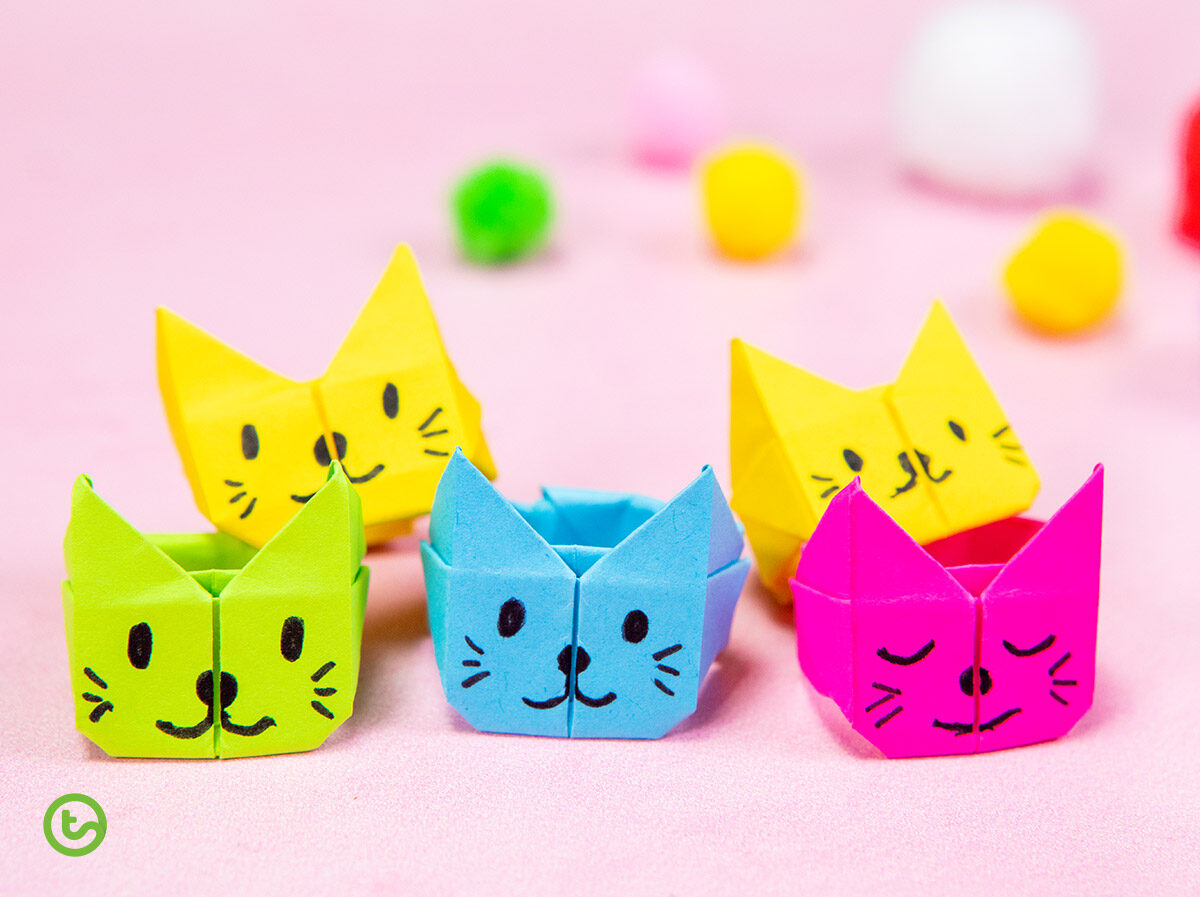 Here's the simple step-by-step video that you can show to the class so they know how to make their own paper rings in a cat shape:
Origami Pig Ring Instructions
Ohhhh.. the Three Little Pigs! For pre-school or kindergarten kids the Three Little Pigs is a long-time favorite story. Have the students re-tell the popular fairy tale using these cute little pig rings in a puppet show! Older kids can write their own ending for the Three Little Pigs.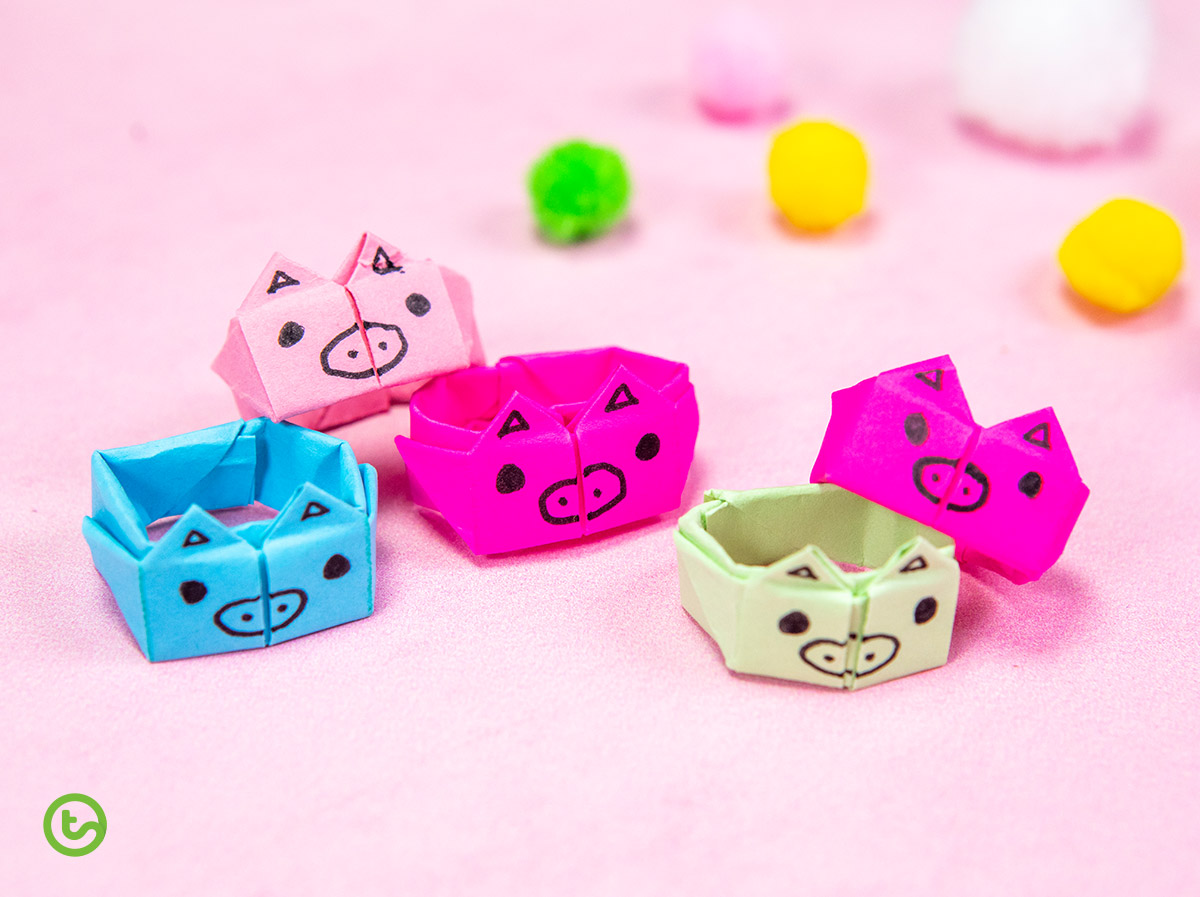 Here's how to make a super cute origami pig ring…
Origami Rabbit Ring Instructions
Little bunny foo foo, we don't have to tell you that make origami bunny rings is even more fun than making origami rabbits (although we love that too!). Teaching about herbivores? Follow it up with a fun activity to make their own little herbivore — a bunny rabbit — which they can actually take home.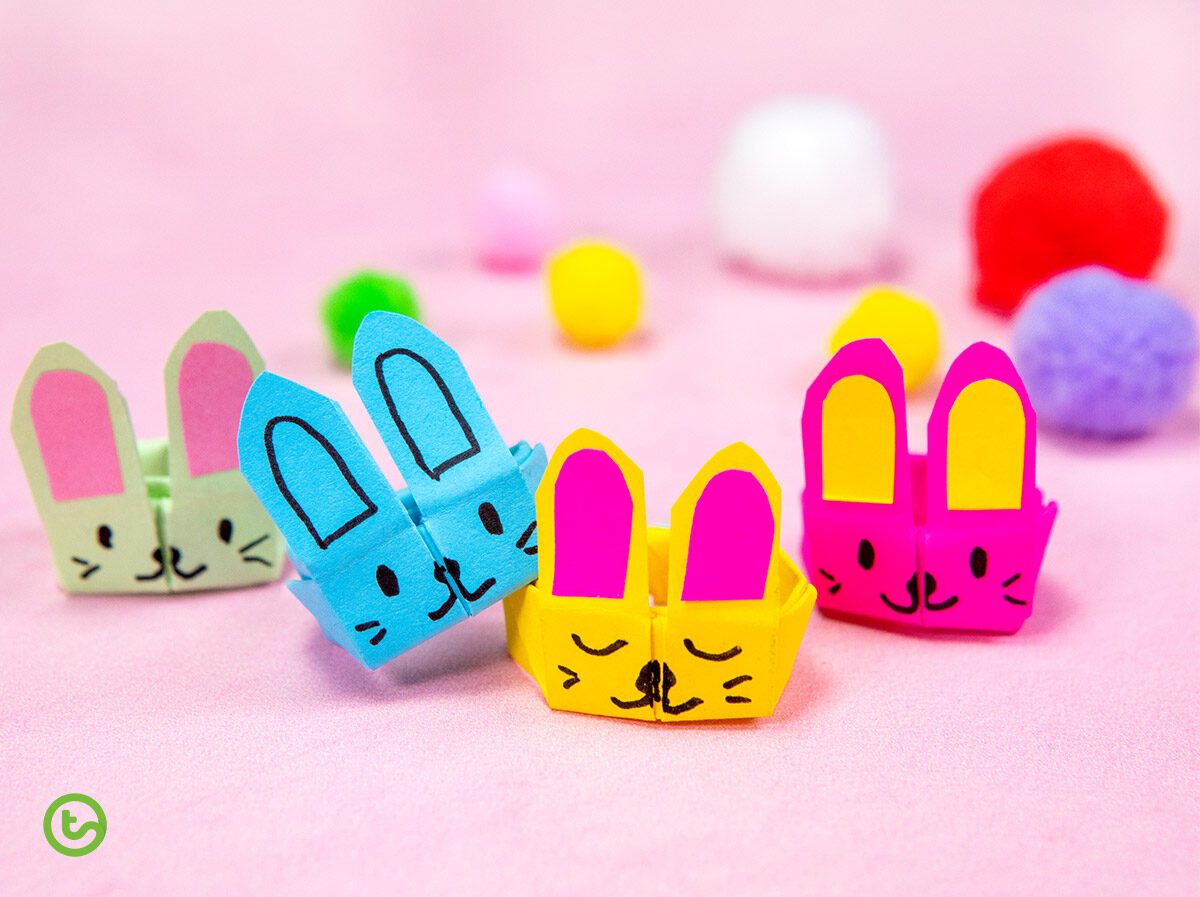 Here's how to do it…
More Origami Projects
[resource:4386319][resource:166928][resource:1626322][resource:703910][resource:2659862]
What is your favorite origami activity for the classroom?