If you're currently teaching a unit on poetry, you need look no further than our awesome collection of poetry resources to help you through the term!
All of our amazing poetry resources were written by our very own resident poet and teacher, Steph! She's carefully crafted a collection of original, level-appropriate and curriculum-aligned poems and accompanying activities.
"I wrote poems that children can relate to. Each poem demonstrates a different poetic device, and includes teacher resources linking to the curriculum codes. " – Steph, Resource Producer.
Our talented designer, Fleur, worked on the design elements of the poetry resources, bringing Steph's poems to life!
"After reading each of the poems and brainstorming some ideas I sketched my design concepts and began building each of the designs. This involved grabbing pre-existing elements from our designer's database of illustrations as well as creating new elements as needed." – Fleur, Designer.
Hear Steph speak passionately about her work on our poetry resources:
So without further ado, let's take a look at the top ten poetry resources downloaded from the Teach Starter vault!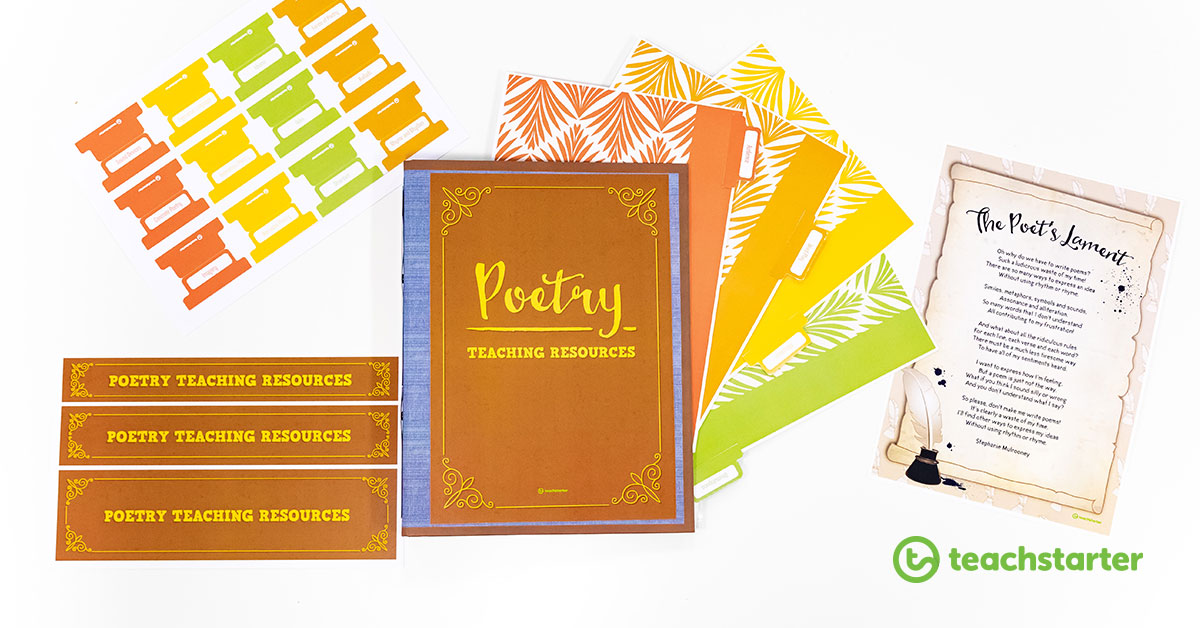 Store all of your poetry resources in one handy folder! For more ideas on organising your unit, read our blog about setting up a Poetry Resources folder!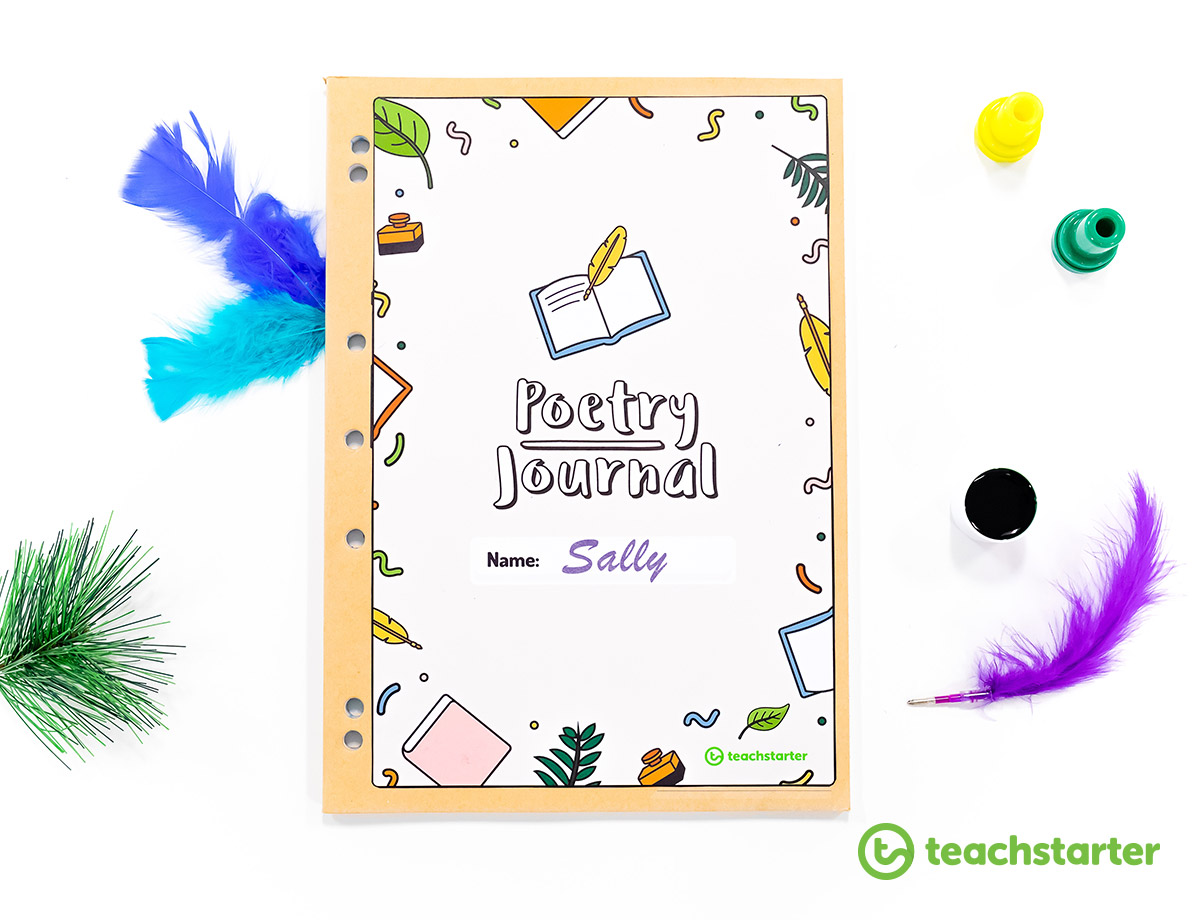 Our Poetry Journal Book Cover is a printable resource which is perfect for students to colour in and decorate the covers of their poetry books or folders!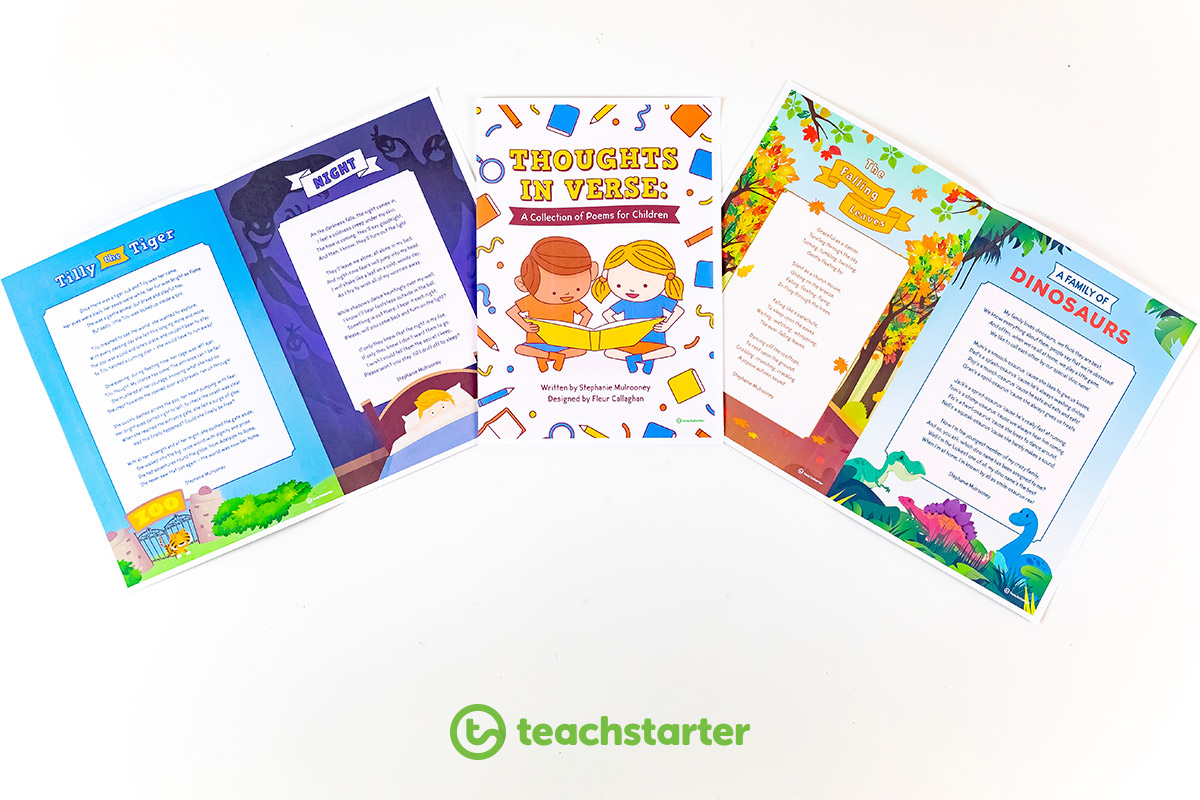 Thoughts in Verse is a carefully crafted collection of original poems written especially for children who are learning about the poetic devices used in poetry. This is one of our must-have poetry resources for primary classrooms.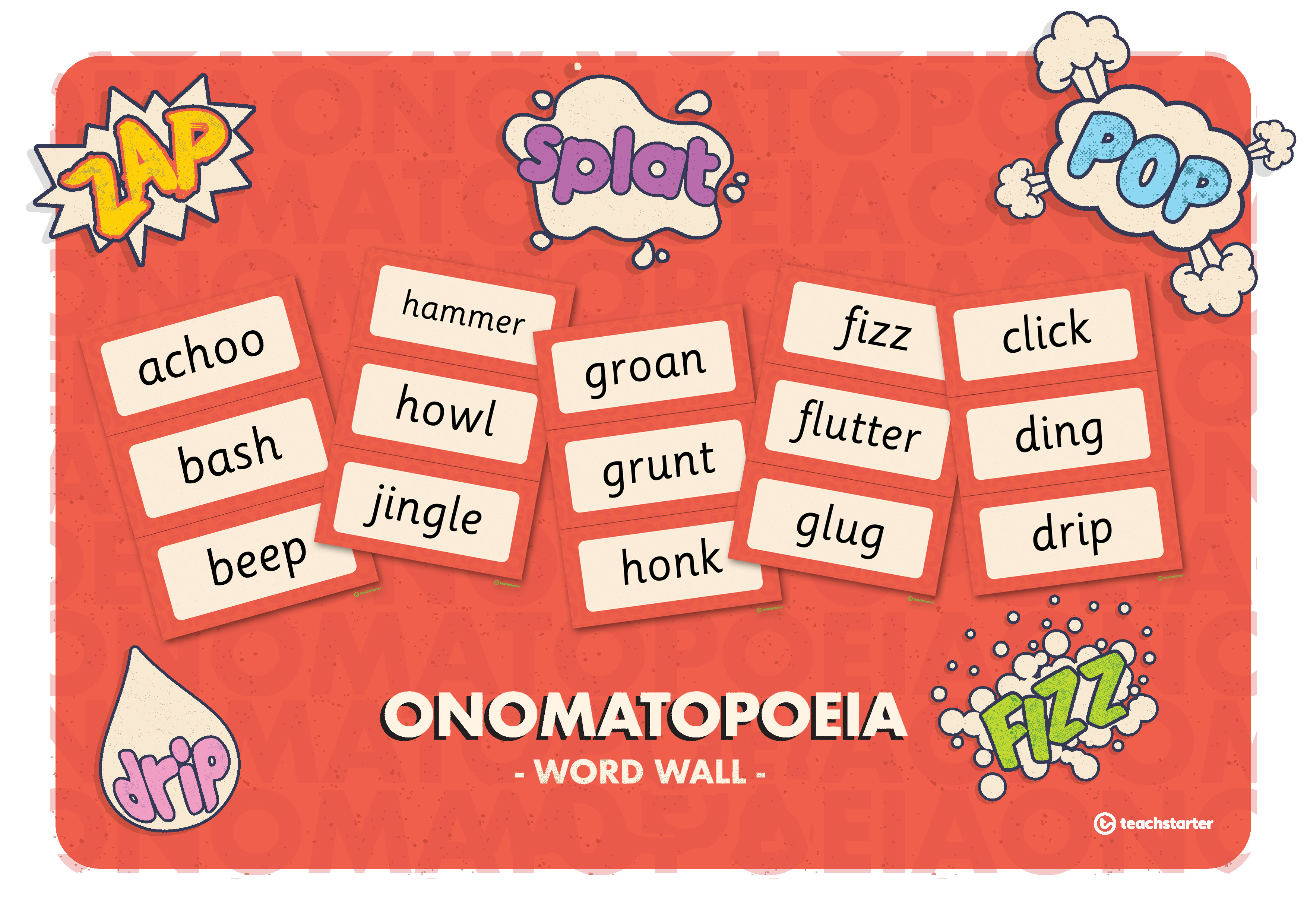 Spelling onomatopoeia is a little tricky, but learning about it can be so much fun with our bright and engaging Onomatopoeia Word Wall. Add this one to your list of poetry resources to download!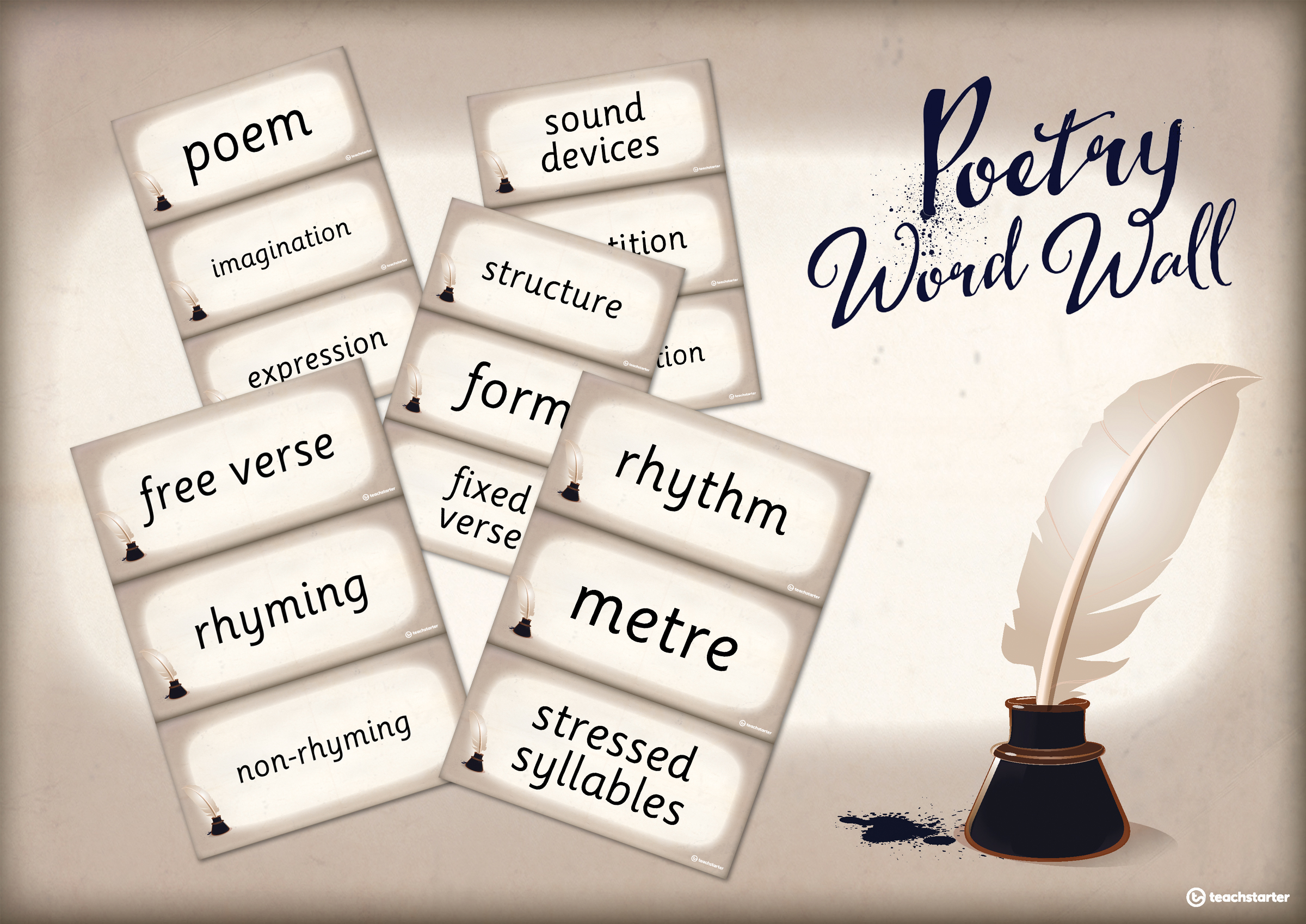 Our ever-popular Poetry Word Wall will equip your students with relevant vocabulary to use when analysing poetry. Take a look at our blog for 27 great ideas for using a word wall in your classroom.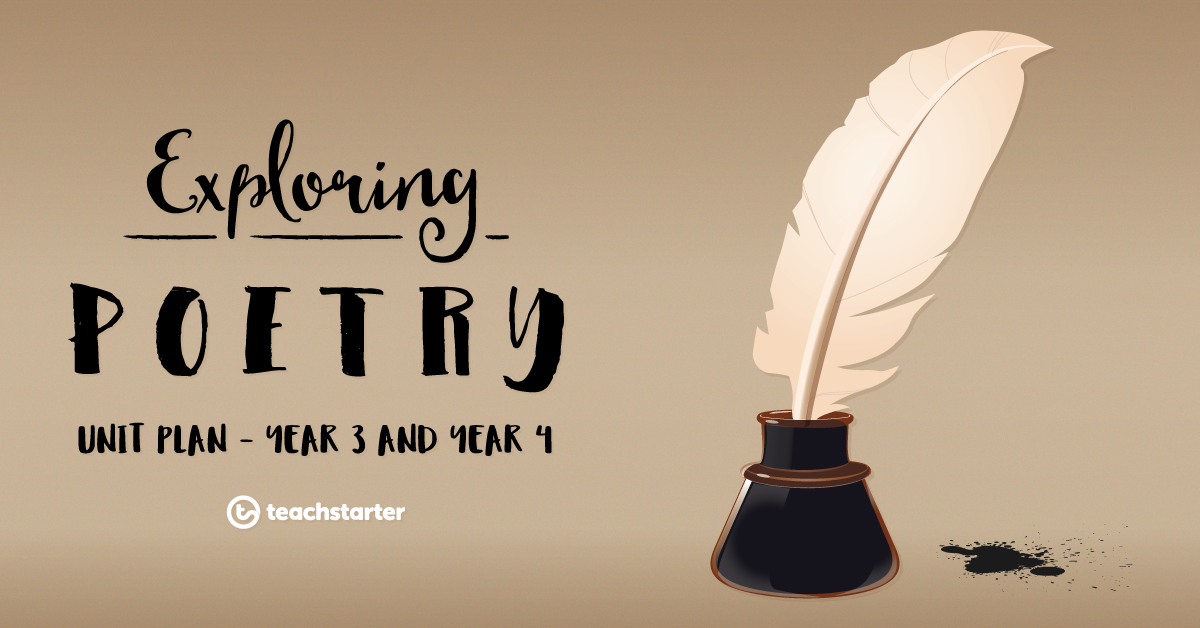 Exploring Poetry is a curriculum-aligned series of 60 minute lessons to teach your students the basics of poetry! It's one of our most-loved poetry resources and it's ready for you to download and teach!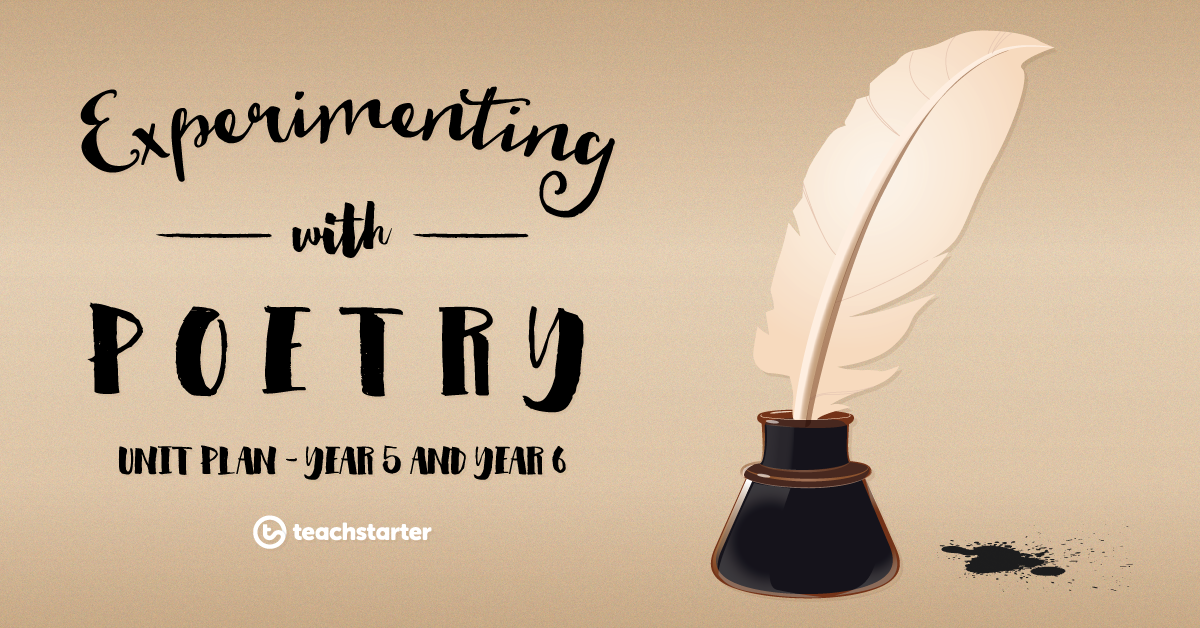 Our complete English unit Experimenting with Poetry is designed specifically for upper primary students and delves further into the genre of poetry than its lower years counterpart, above.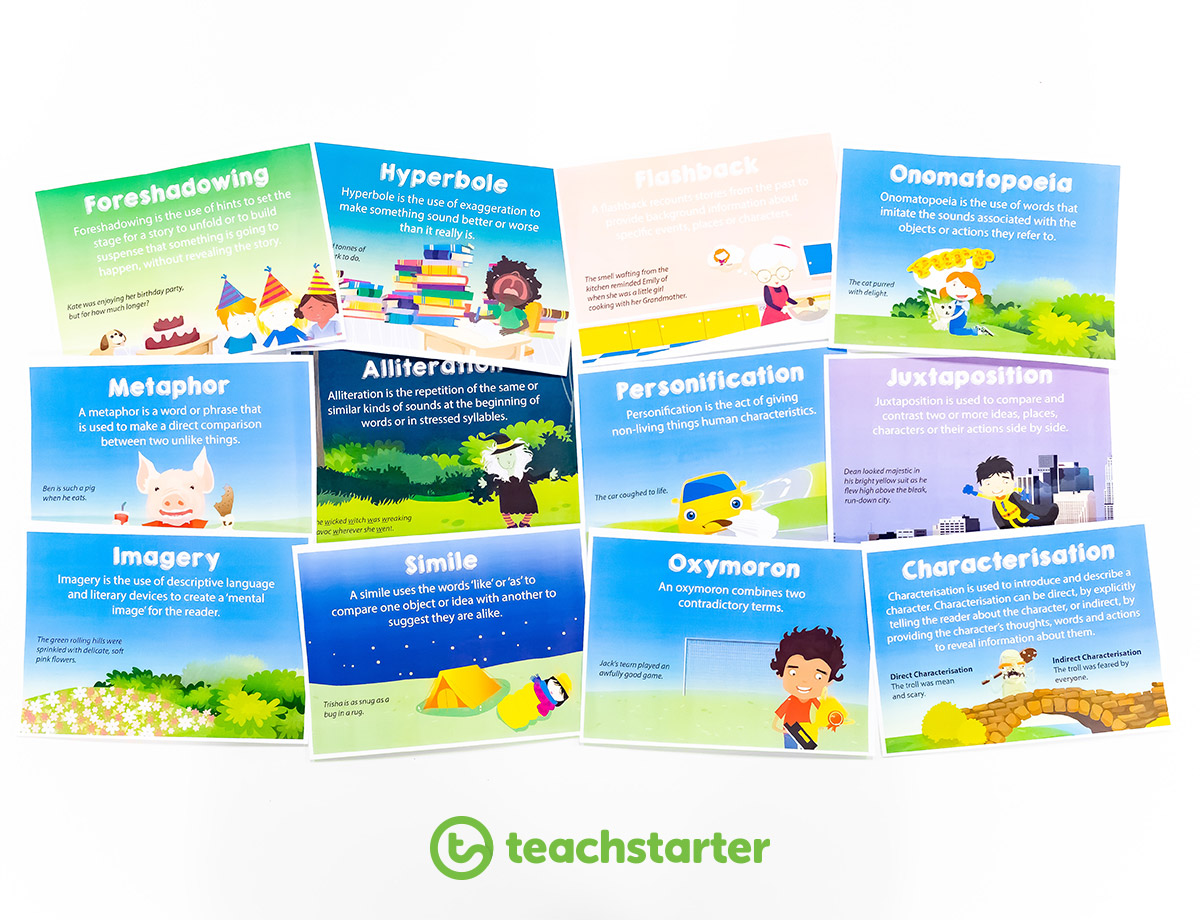 Our Literary Devices posters are an effective visual display to help students identify and use 12 important devices used in poetry. These have been a hit with teachers wanting to adorn their classroom walls with informative poetry posters.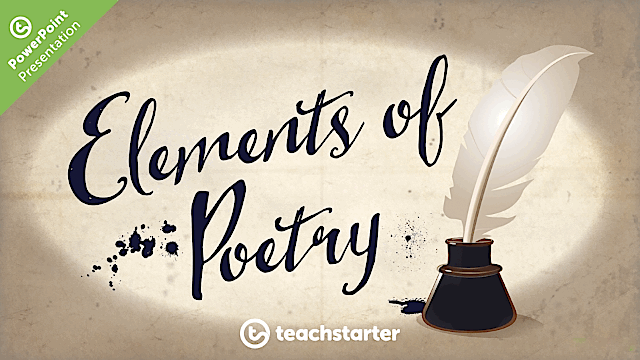 This PowerPoint presentation could be used as an introduction or refresher when embarking on your poetry unit, or warm up for writing sessions.
We've prepared this fantastic resource so you don't have to! If you love ready-made PowerPoints for teaching poetry, check out another one of our must-have poetry resources, our Analysing Poetry PowerPoint.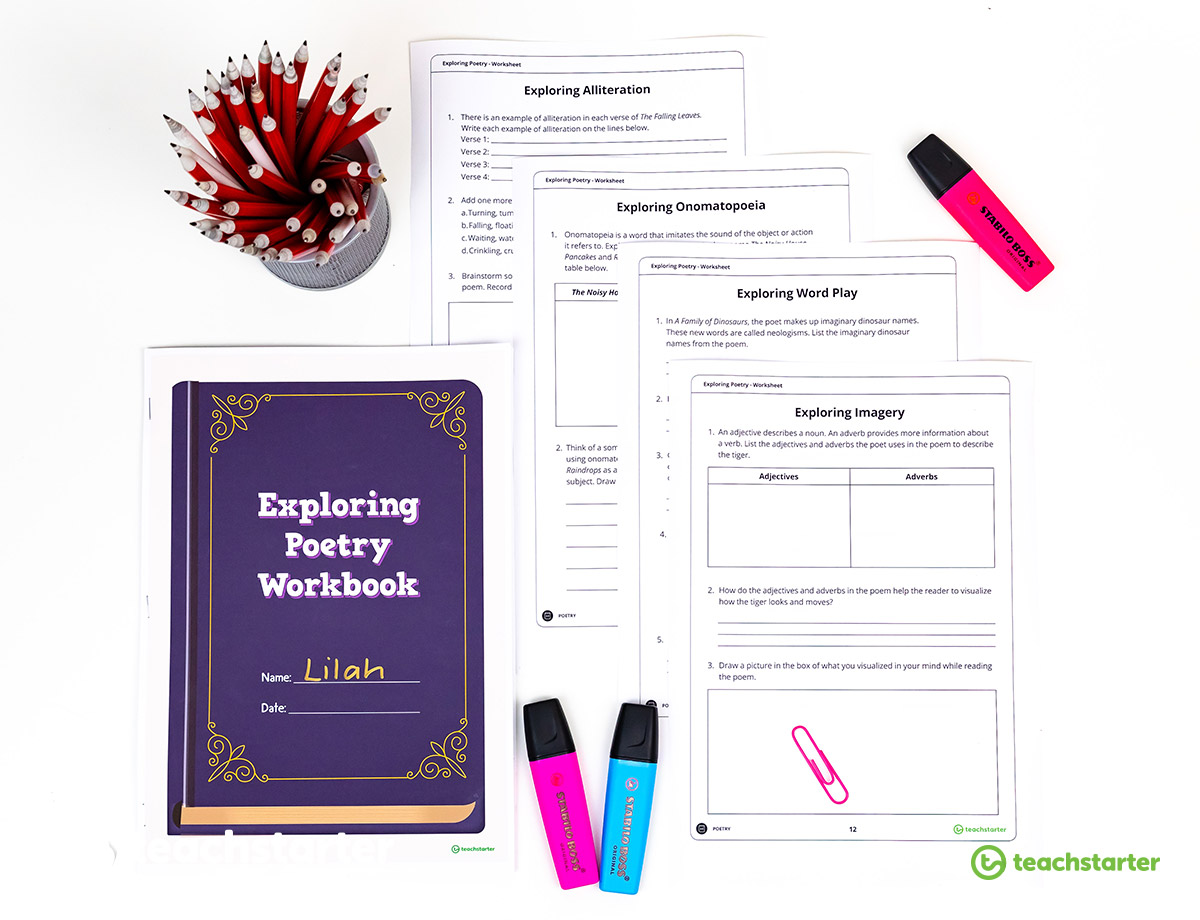 In the top spot for most downloaded poetry resource is the Exploring Poetry Workbook, written by Steph and designed by Fleur. A must-have for any class learning the ins and outs of the genre of poetry!