An editable spinner with eight sections.
Here's a hands-on resource that has almost limitless applications! It's the perfect addition to work stations for independent/small group work.
While the spinner is called a 'number/colour' spinner, it can be edited for use in whichever way you wish. Change the numbers to any numbers that suit your needs, or replace them with text of your choice. Anything you wish to randomise with eight choices can be accommodated with this spinner.
Combine the spinner with manipulatives and create your own games using the parameters YOU want to set.
Countless Ideas for Use in the Classroom!
Do you have students who struggle with sequencing the numbers from 11–18? Edit the spinner to only include these numbers and have the students count out collections of the number they spin.
Are there specific phonemes/graphemes your students are learning/need more practice at identifying? Replace the spinner numbers with letters and have students identify things they can see around them that start with the sound they spin.
Looking for ways to randomise spelling practice? Use the spinner to focus on particular spelling patterns and have the students list words that include the pattern they spin.
Across the curriculum, if there is any concept that requires 'drill and practice' then this spinner can probably be adapted to meet your needs!
Looking for other spinners for your classroom? How about one of these: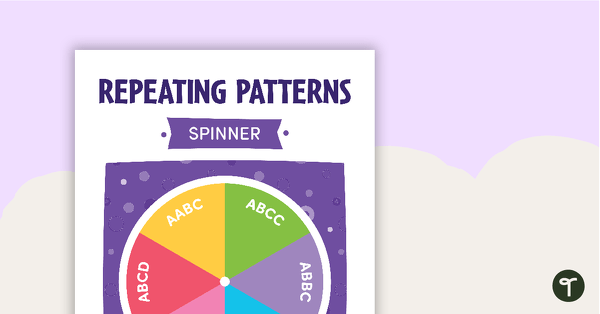 teaching resource
Have fun using this spinner to reinforce understanding of patterning!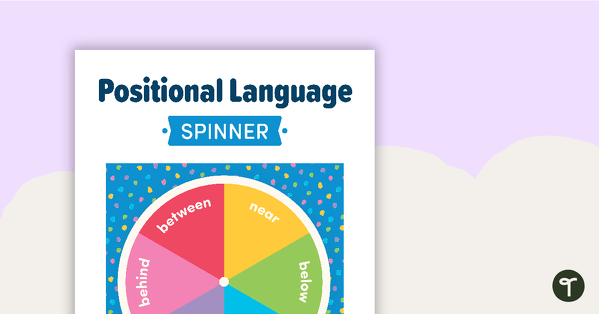 teaching resource
Have fun using this spinner to reinforce understanding of positional language!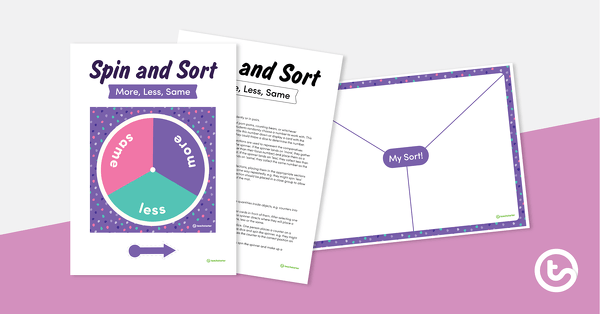 teaching resource
An open-ended sorting activity based on using a spinner.