Craft a fun Pine Cone Fox with a printable fox template.
3D Fox Craft Activity for Pupils
Your pupils will love this creative 3D fox craft activity! These templates are easy to assemble and can be used in a variety of ways.
Your pupils may like to attach their foxes to a cardboard roll or a pine cone.
The template may be printed on card and cut out or transferred onto felt for extra texture.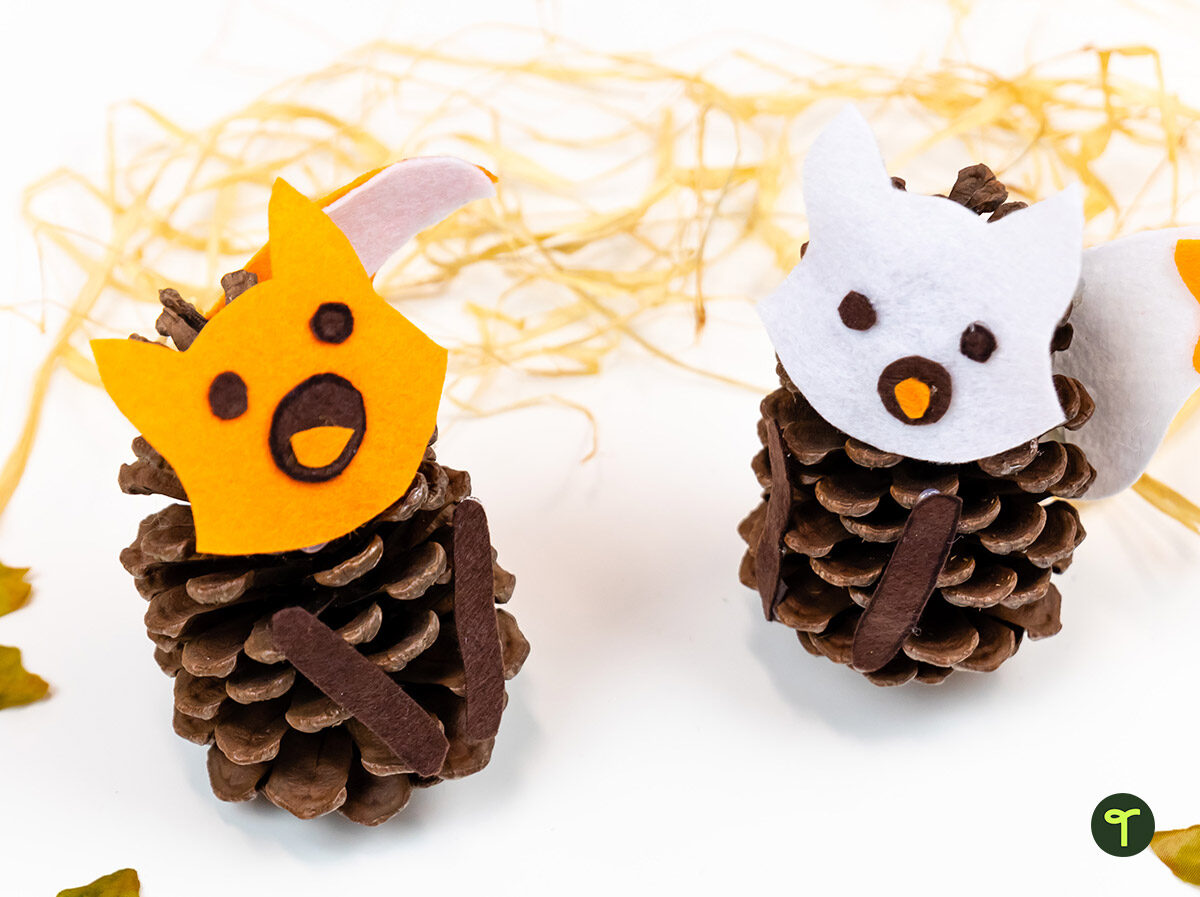 How to Create a Pine Cone Fox
To make these cute little critters, your pupils will each need:
some pine cones (possibly foraged on an adventure walk)
a Fox Craft Template 
some staples from your craft supply cupboard (scissors, a marker, glue and felt squares).
How to make:
Cut out the fox pieces.
Place them on sheets of felt, making sure the eyes, nose and feet are a dark colour that will stand out. Trace the pieces with a marker.
Cut out the fox pieces.
Use craft glue to stick the fox's body parts to the pine cone (hold each piece for 30 seconds or until secure).
Don't Stop There!
We've got more activities and resources that cut down on lesson planning time: