A writing checklist for students to use across multiple genres.
Use this writing checklist with students during free writing or when working on a specific genre.
Students can stick the checklist at the bottom of their page and tick the boxes once they have edited their work focusing on the relevant detail.
This checklist matches the General Writing Checklist Poster which elaborates on each point and uses the same visual representation.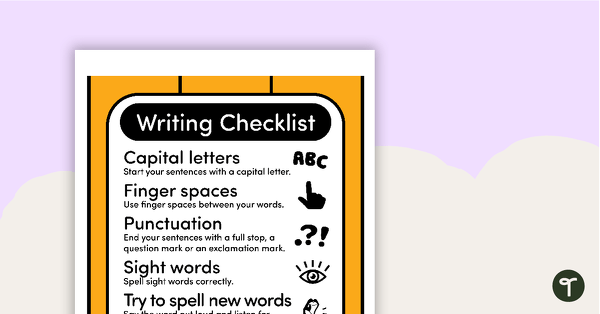 teaching resource
A pencil-themed writing checklist poster.
---
This resource was created in conjunction with Kaitlyn Woods at our Let's Collaborate event.