A Lunar New Year-themed 'Year of the Tiger' string puppet template.
Use this printable template to create a fun Year of the Tiger puppet when learning about Lunar New Year! This teaching resource also lends itself to lessons focusing on animals of the Lunar zodiac.
How to Create this Year of the Tiger Craft
Print one copy of the template per student. Get your colouring materials ready to decorate the beautiful designs on the tiger body before cutting it out and assembling! Follow the instructions on the print-out to put your masterpiece together.
There's also a blank version of this resource that allows students to create their own stunning design! Simply click the drop-down arrow next to the download button to select the puppet of your choice
Year of the Tiger Classroom Decorations
This Year of the Tiger puppet is a fantastic way to bring Lunar New Year craft into your classroom. Hang them from your ceiling or staple them to the wall for a 3D effect!
For more Year of the Tiger craft ideas, check out our Lunar New Year resource collection or take a look below:
teaching resource
A 21 slide editable PowerPoint presentation about East Asian Lunar New Year celebrations and traditions.
teaching resource
A printable poster of the Chinese Zodiac Calendar.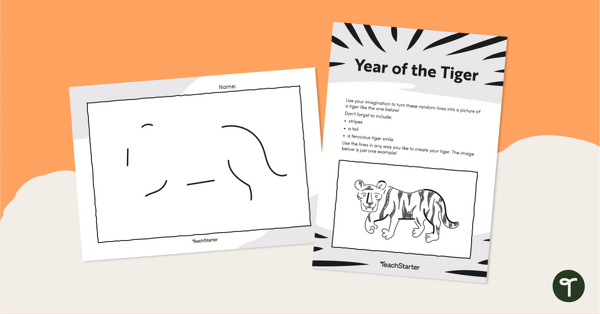 teaching resource
A fun tiger drawing activity to celebrate Year of the Tiger.