Winter is nearly over, and spring is starting to fill the air! Let's get your classroom into the 'spring' of things with these spring activities for kids!
The weather is finally starting to warm up, the sun is poking its bright face through the clouds, and the feeling of springtime is here! Here in Brisbane, it's that great time of year when the days are warm and sunny and the nights still retain that slight chill that makes you want to snuggle up tight under the blanket. What's it like where you are?
When the spring flowers begin to bloom, you can't help but feel happy. So, share the joy with your class with these spring activities for kids!
---
Fresh Spring Activities for Kids
Your kids will love these fun activities! Bring the sunshine and colour to your classroom with these resources and ideas. There's just something invigorating about freshening up your classroom with some spring-themed love. No matter the age or interest, there's something for everyone.
Spring Arts and Crafts
These simple yet effective spring crafts will be a hit with your students. They only require a few easy-to-find pieces of equipment and will have your students filling your room with beautiful, bright artwork.
Button Cherry Blossom Tree
This 'cute as a button' cherry blossom tree is a breath of fresh air! With soothing pinks and calming browns, it's a wonderful addition to any art and craft table.
You will need:
plain white paper/card
brown acrylic paint
pink acrylic paint
a selection of small pink buttons.
craft glue.
To create:
Using a soft brush, paint your tree trunk and branches with brown paint. The beauty of this activity is there's no wrong or right way to do it!
Using the tip of your paintbrush, gently dab pink paint on the end of each branch.
Choose a few select areas of 'blossoms' and glue down a button.
Patty Case Butterfly
This cute little butterfly makes a great addition to the classroom! Attach to a pinboard and use it to hold student work, or simply decorate!
You will need:
cupcake/patty cases – large
wooden pegs
acrylic paint – several different colours
colourful pipe cleaners
craft googly eyes
colourful mini pompoms
craft glue.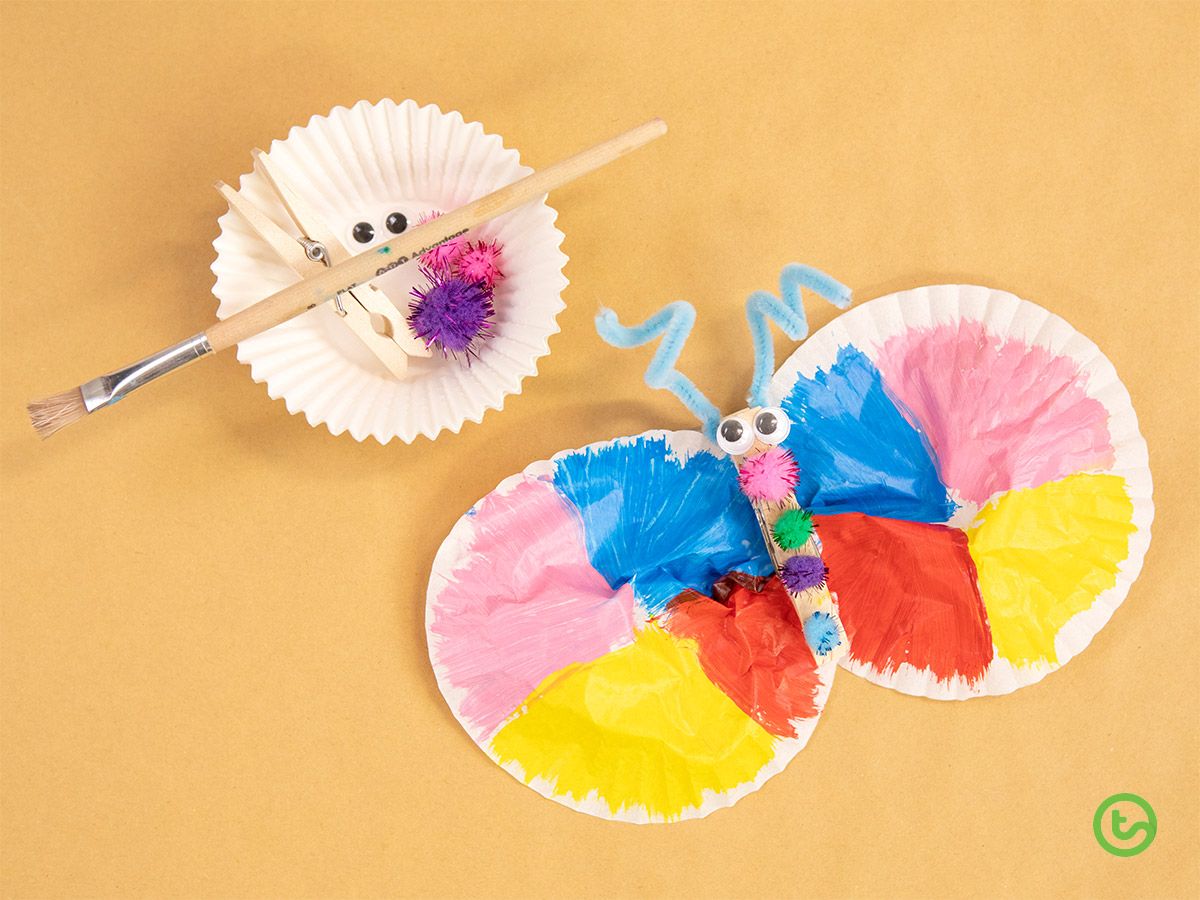 To create:
Flatten a patty case and paint it in a range of colours. Flatten and paint a second patty case to mirror your first patty case.
While your wings are drying, glue your pompoms, eyes and pipe cleaners to your wooden peg.
Once your peg has dried, pinch your patty cases on one side and glue to the back of your peg.
Let dry overnight and use to decorate or hang things around your classroom!
Pop Stick Bird Feeder
Your class will love seeing all the beautiful birds at school or home enjoying the fruits of their labour!
You will need:
pop sticks – approximately 36 per student
acrylic paint – several different bright colours
hessian string – 4 pieces (one for each side)
craft glue.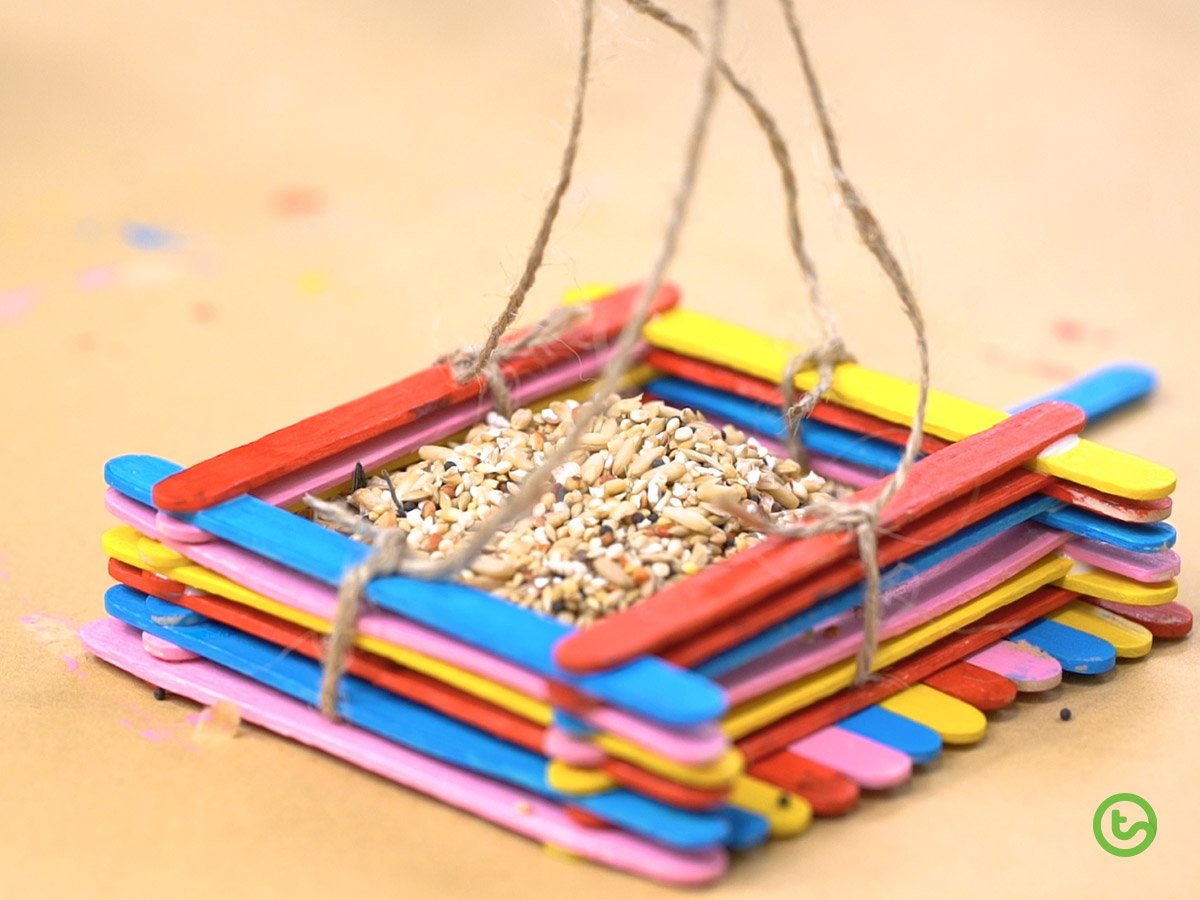 To create:
Pre-paint your pop sticks a variety of bright colours, front and back, and leave to dry overnight.
Lay a row of 12 pop sticks side by side. Glue a stick across the top, middle and bottom of the rows. Leave to dry.
Turn over so the flat surface is on top. Glue a pop stick at two opposite ends. Glue one pop stuck sticking out slightly from the bird feeder for birds to use as a stand.
Continue building up your walls in this manner, alternating sides as you go. When you're satisfied with the height, leave to dry for a few hours.
Thread your string through the bottom of the walls on each side and tie to secure. Tie in a knot at the top.
Fill with birdseed and hang from the nearest tree for birds to enjoy!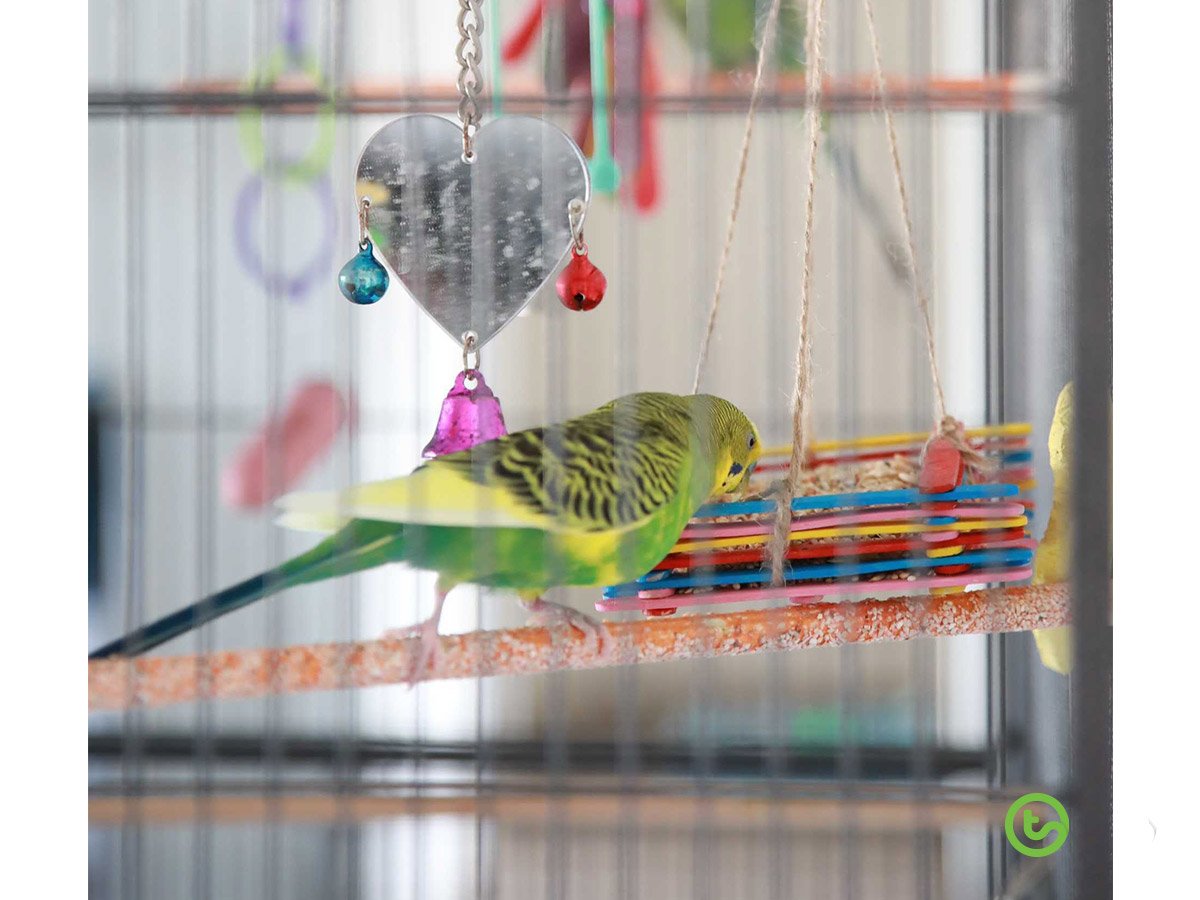 ---
Show Some Spring Time Gratitude
Traditionally, Spring is the time of year when life starts to begin again. Animals come out of hibernation, fresh flowers bloom and winter is washed away with rain, sunshine and fresh growth.
Help your students appreciate this time of year by creating some gratitude flowers!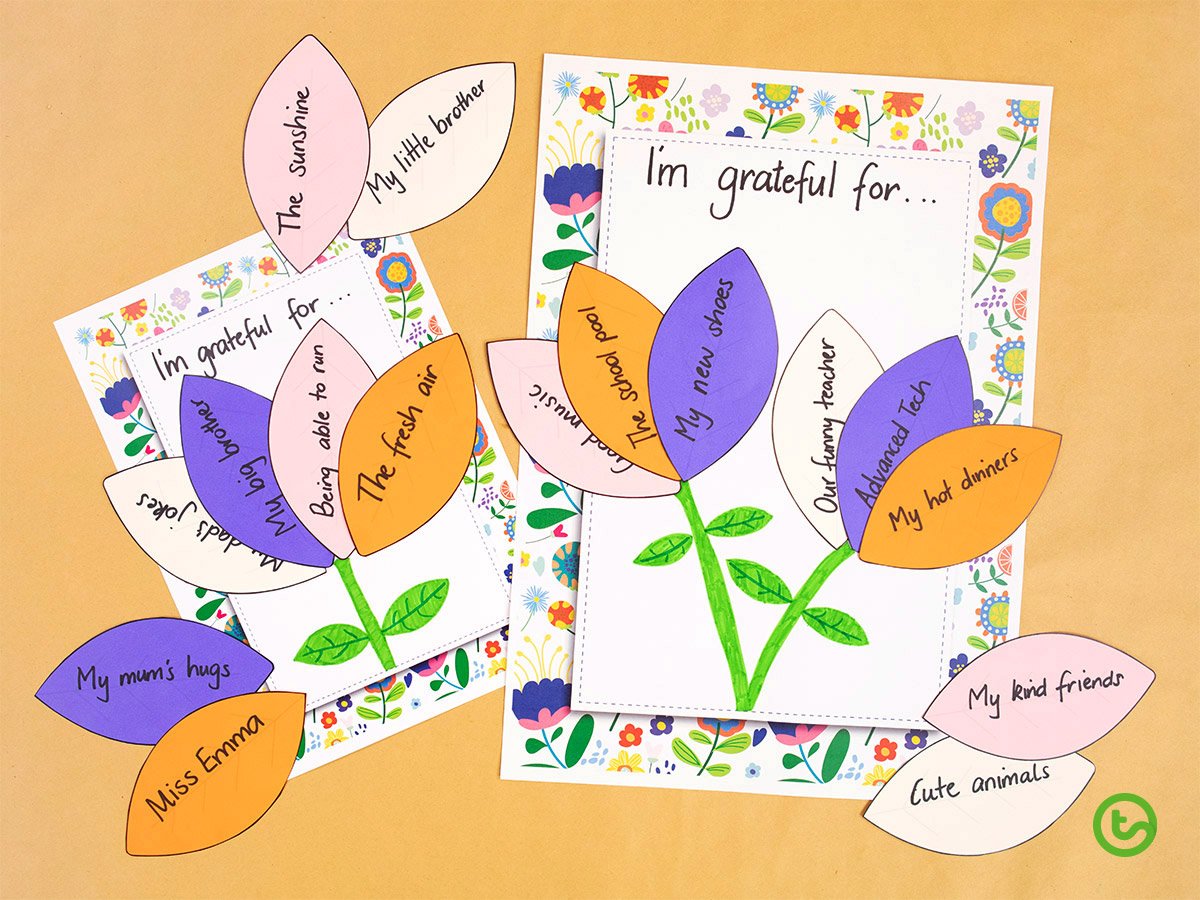 Using our Gratitude Tree Leaves Template we've created these beautiful blooms! Simply print them on coloured paper and use a page border as the background, such as our Flowers Page Border.
Here are some other wonderful Gratitude Resources to compliment this activity: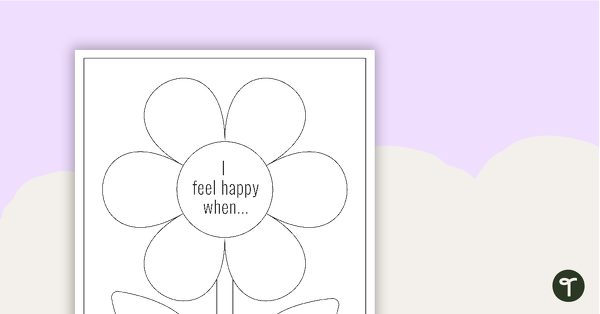 teaching resource
A set of 5 nature-inspired gratitude prompt sheets.
teaching resource
A set of leaves that can be used to create a 'Gratitude Tree' display.
---
Spring Writing Task
It's not all art and craft when it comes to springtime!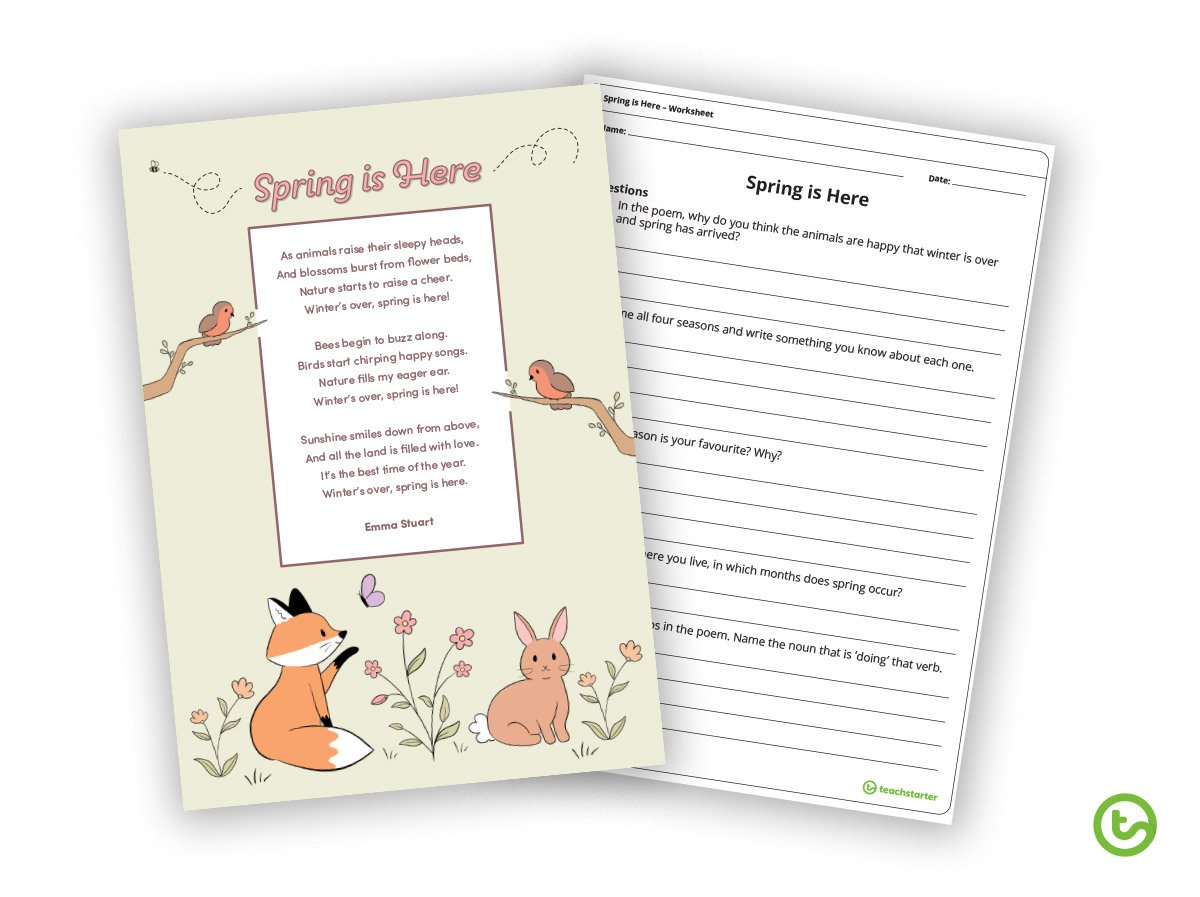 The beautiful flowers and animals of spring make wonderful creative or informative writing prompts. We have a number of floral and animal-themed page border templates that your students will love to use to decorate their writing work!
Take a look at our wonderful Spring-themed poem, Spring is Here and the accompanying worksheet. Then, encourage your students to write one of their own on our Blush Blooms – Portrait Page Border and Vintage Roses Printable Teacher Diary – Lined Notes Page.
Why not complete one of the following spring-themed writing tasks?
Write a poem about spring.
Choose a flower and write an informative report on it.
Write a story about an animal coming out of hibernation.
Describe how spring is essential to the life cycles of many plants and animals.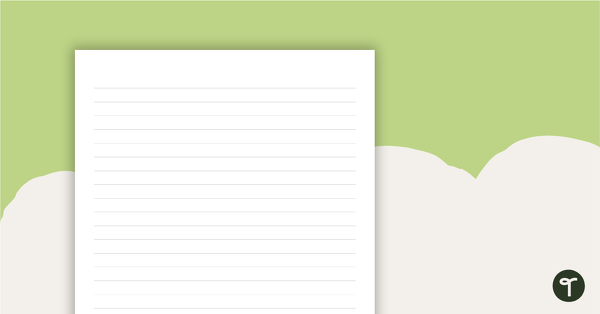 teaching resource
A vintage roses-themed printable blank notes page to use as part of your teacher diary.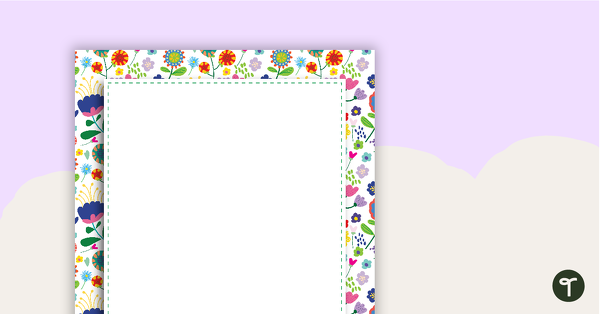 teaching resource
A page border with flowers.
teaching resource
Bee themed page border.
teaching resource
Three butterfly themed editable portrait page borders.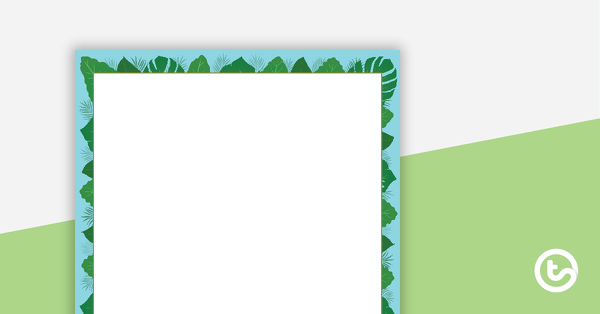 teaching resource
Lush tropical leaves themed editable portrait page borders.
teaching resource
A page border with bugs.
---
Fun Flower Science
The mysterious ways of nature can make spring a fascinating time for students!
Pique their interest with this crazy science activity involving capillary action and biology!
The Capillary Action of Water in Flowers – Science Experiment Booklet is a great way to bring a little spring into your science lessons.
For some other fun, spring-related science activities, check out the resources below:
---
Spruce Up Your Classroom for Springtime
Finally, you can't put the 'spring' into your classroom without a bit of sprucing!
We love this Flower Inspired Classroom Door Display for welcoming your little 'blossoms' into your classroom for spring.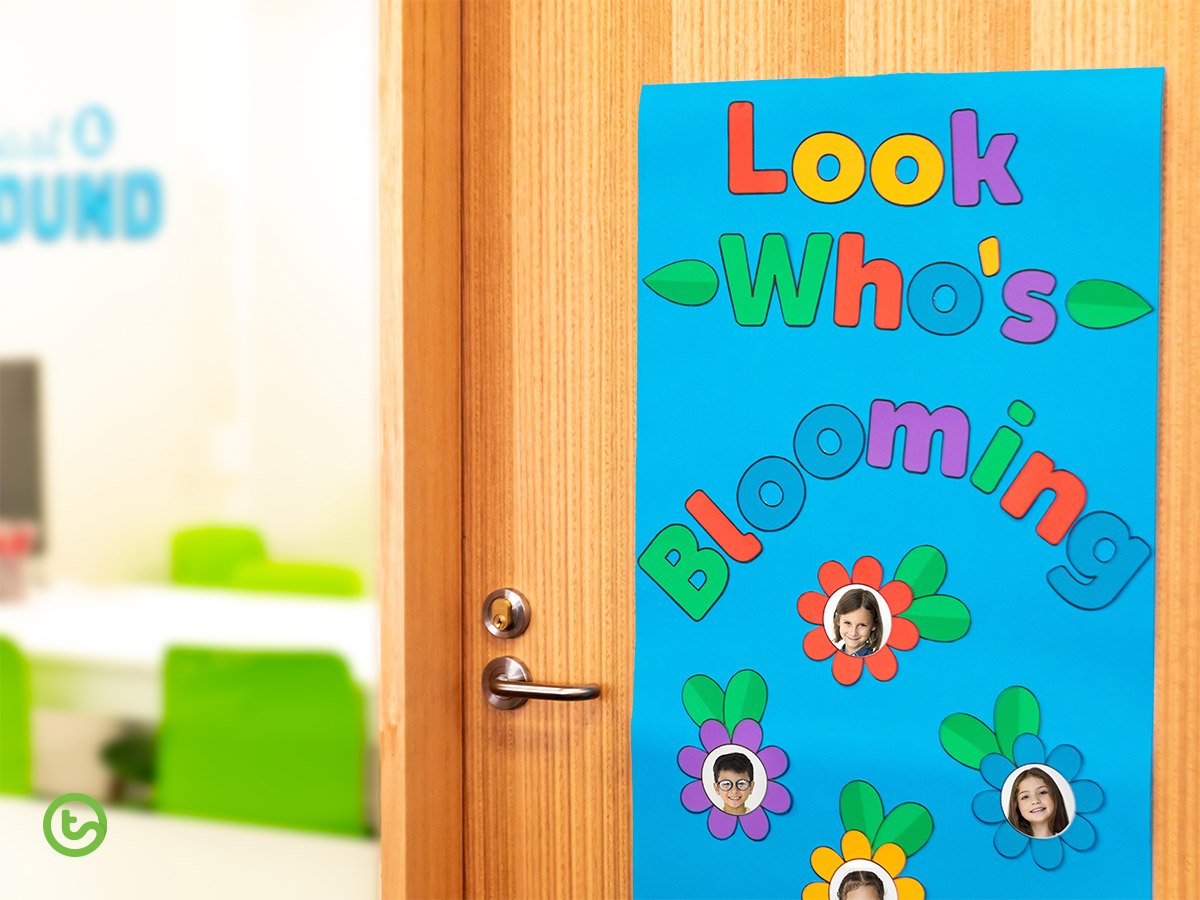 To keep the theme going, this cute flower-themed clock display will help your students buzz – and learn to tell the time!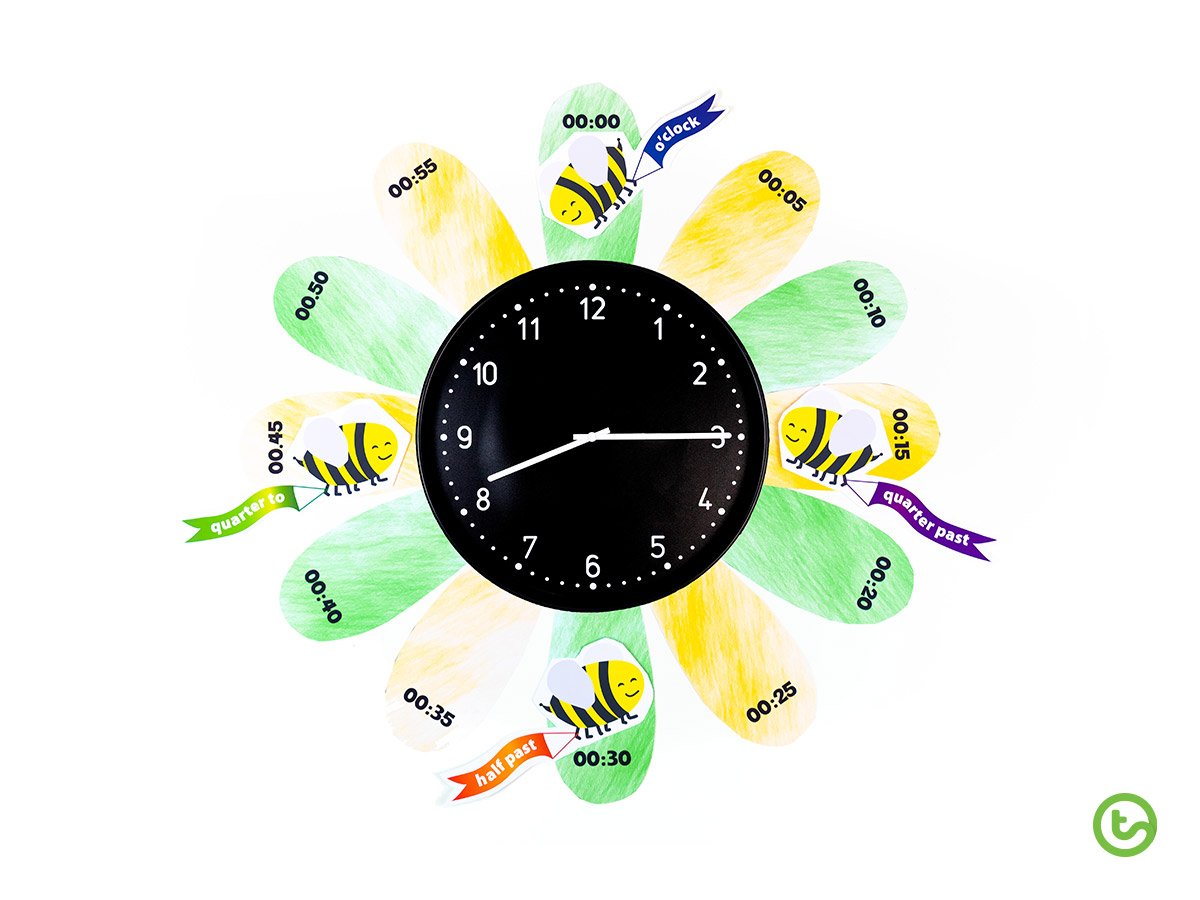 The springtime decorations don't stop there…check out these colourful classroom display resources: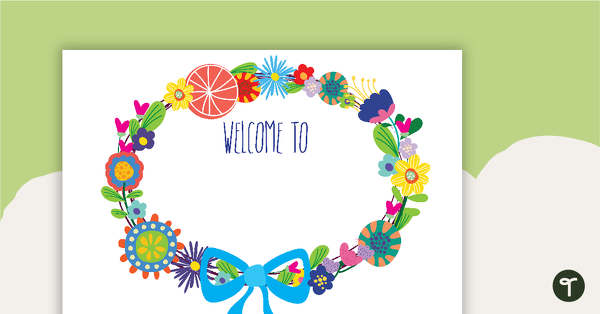 teaching resource
Show your students how welcome they are with this flower themed welcome sign.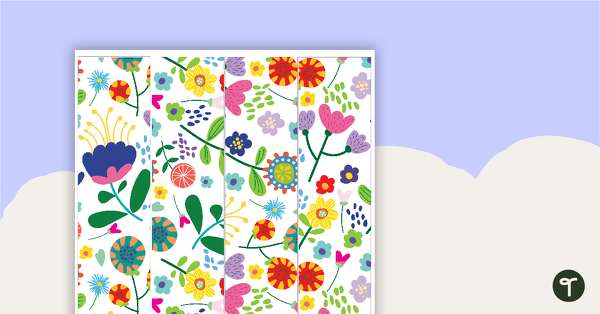 teaching resource
Theme your cork boards with these Flower Cork Board Borders.
---
We hope you're excited for spring!
Share your spring activities for kids with us on Instagram #teachstarter