Do you have reluctant readers in your classroom? Or, perhaps you feel lost in the vast sea of children's books, and not sure which ones to pick for upper year students?
For many upper-years teachers, it can be challenging to know which children's books to recommend to students or to share with their class. This is because typically, children's books for upper years explore complex and sometimes sensitive themes. And let's be honest, while we can flip through a picture book, we often rely on the blurb of chapter books to guide our choices.
So, to make your life easier, we have teamed with award-winning teacher librarian Megan Daley to create the ultimate list of Recommended Books: Upper Years.
Listen to Megan Daley talk about why schools need teacher librarians on our podcast. 
Read on to find out how you can use this booklist in this classroom. Plus read a few short book reviews to give you an idea of the magic in store!
---
How to Use the Picture Book List
There are many ways that you can use this list of Recommended Books: Upper Years. For example:
Use the list as a reference for planning daily modelled reading in the classroom.
Select from book titles and make links to your teaching programme.
Share with parents and guardians to encourage modelled reading at home.
Display in the school library as a reference for colleagues and parents.
Present as a wish list to your school librarian (if you are lucky enough to have one).
And the great news is that there is a recommended book list for middle years too! So you'll be able to find the perfect children's book to suit students of all reading abilities.

---
Our Planet
Title: Our Planet 
Author/Design: Matt Whyman
Publisher: HarperCollins Publishers
Themes: the natural world, habitats, plants, creatures
As soon as your students lay their eyes on this children's book, they will be in awe of its beauty!
Our Planet is the official children's book of the Netflix documentary series. Your students will be captivated by the stunning illustrations and photographs while being taken on a journey of discovery across icy landscapes, dense jungles and endless oceans. This is a factual information book with an important and touching message…
…you will be among the next characters who can,  if they wish, tell the most extraordinary story of all – how human beings in the twenty-first century came to their senses and started to protect Planet Earth…                                                                                                                                                                                David Attenborough
This children's book offers generous links to the Science curriculum and cross-curricular priorities. For example, this incredible publication is ideal to read while teaching ad learning about plant and animal adaptations and sustainability.
Looking for teaching resources to use in conjunction with this book? Check out our curriculum-aligned Sustaining Our World Unit Plan and our Plant and Animal Adaptations Teaching Resources collection for lessons, posters, worksheets and engaging activities.
---
Catch a Falling Star
Title: Catch a Falling Star
Author/Design: Meg McKinlay
Publisher: Walker Books Australia
Themes: science, astronomy, Skylab, history, grief, loss, change, family, friendship.
This children's book written by multiple award-winner Meg Mckinlay will open your students' imaginations and hearts. There's no doubt that it will be a firm favourite with the astronomers in your classroom. But this is also a deeply touching novel that is about loss and grief.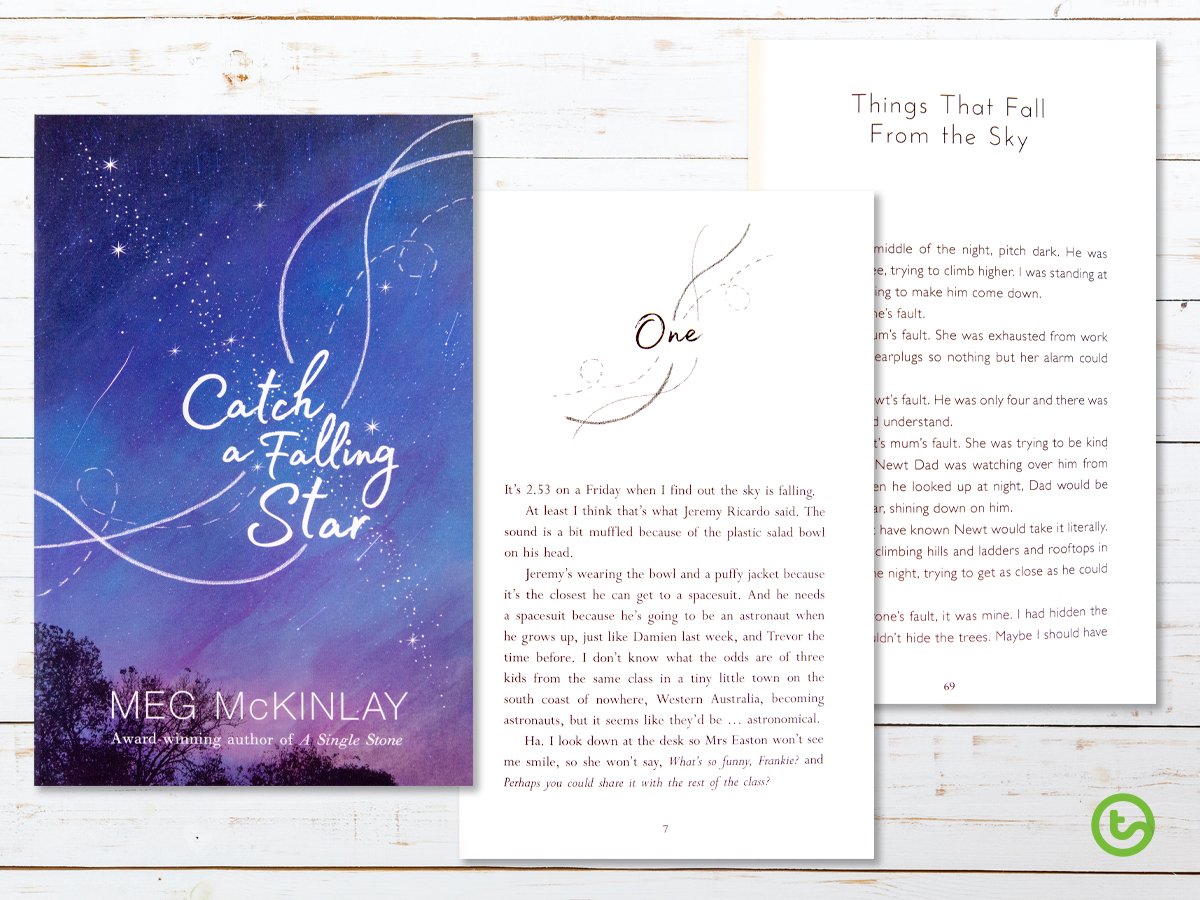 For twelve-year-old Frankie Avery, the day that Skylab was launched, marks the death of her father. And so, the reader follows Frankie as she deals with change, tries to cling to all that she can, and ultimately learns that she must let go of that which she can no longer hold on to.
Catch a Falling Star' is middle grade writing at it's very finest. McKinlay takes the reader to the highest level of emotion, but then reigns it back in, right at the point that it might venture into content too mature.     
If this is a book that you think your students will enjoy, head to Walker Books for some excellent teachers' notes.
---
Ophelia and the Marvellous Boy
Title: Ophelia and the Marvellous Boy
Illustrator: Karen Foxlee
Publisher: Hot Key Books
Themes: modern-day fairytale, museum, mystery, intrigue, courage
This poetic, contemporary reimagining of the Snow Queen is every bit as magical as the title suggests. Revelling in its museum setting, Ophelia and the Marvellous Boy follows its unlikely heroine on an adventure of self-discovery amid fantastical creatures in a city where is always snows. Ultimately, this is a story about the strength of family and friendships and the courage of taking the next step. It can be scary in parts and the characters, while fascinating, are complex.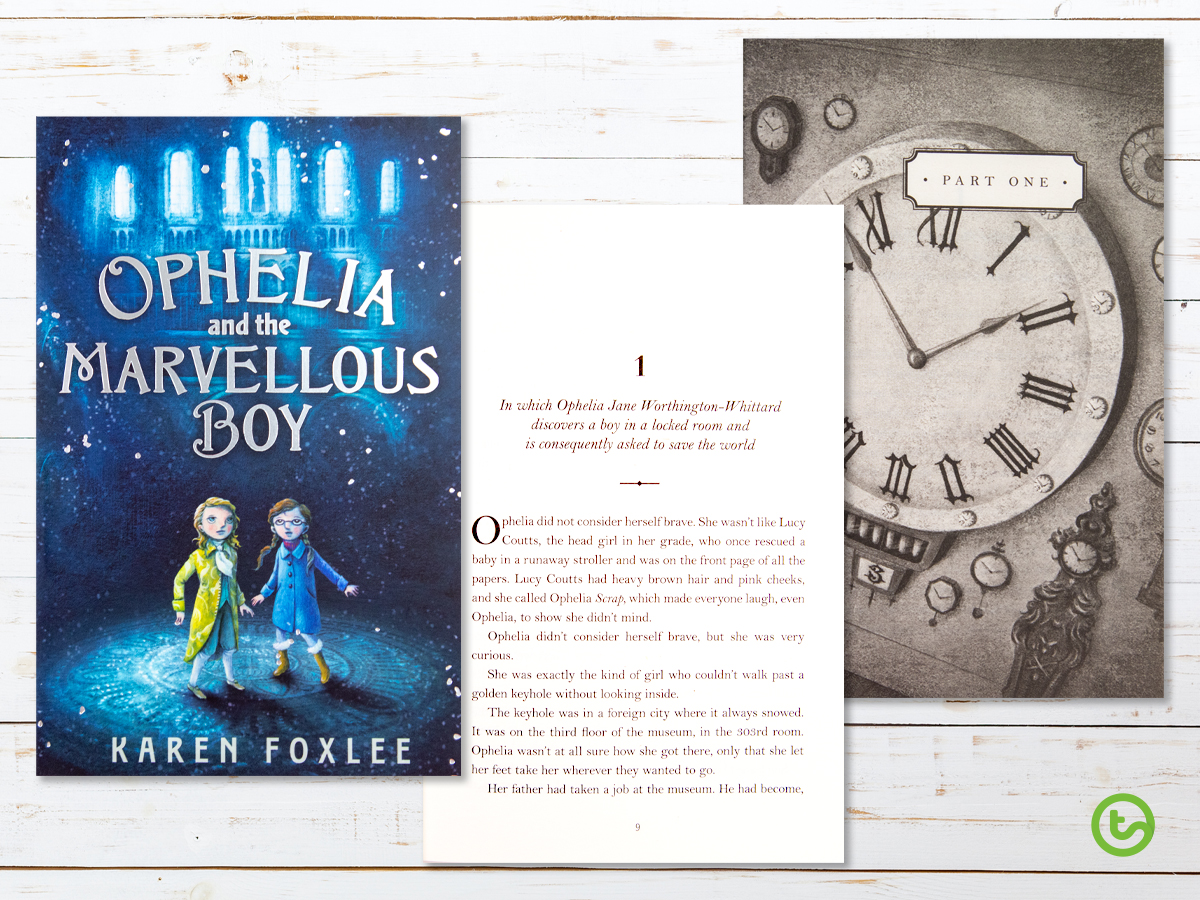 Because of the complex characterisation in this children's book, it lends itself well to a character study. So take a look at our Novel Study – Character Map Worksheet and other suitable activities in our Novel Study Activity Resource Pack.
[resource:2973990][resource:3034254][resource:2974638][resource:3021658]
---
As you will see, the books on this list have been carefully selected to showcase exceptional writing and illustrating. Most importantly, the books on this list represent diversity in all forms to ensure that the students in your class see their own life or reality reflected in the books they are reading. Please be aware of issues in books which may be a trigger for some students.
Without a doubt, every child deserves every opportunity to learn to be the best reader they can be. And that starts with developing a love of reading at home and at school. We hope that you will use this list as a springboard for finding new favourite authors or illustrators for you and your class to enjoy.
The greatest gift is a passion for reading. — Elizabeth Hardwick