Student progress monitoring is an important part of education — and it's not just about the students! Regular formal and informal assessments provide teachers with valuable information on the progress and achievements of their students. Not only this, but monitoring student progress also gives teachers the opportunity to reflect on their own teaching and assess the impact of the instructional strategies they use.
What are other benefits of student progress monitoring? And how can you assess students in ways that will benefit you both? Our teacher team has got you covered!
What Are the Benefits of  Monitoring Student Progress?
#1 Collecting Useful Data
Carrying out regular assessments and collecting student samples of work is a useful way of gathering informative student performance data.
This data is helpful when monitoring the progress of individual students across a range of learning areas, as well as tracking their achievement throughout the year. The data can be used to identify where a student is placed in relation to their personal learning goals, the other students in the class, or other targeted benchmarks. It's also valuable information to share in your parent-teacher communication.
Explore the best resources for parent/teacher communication. 
#2 Improving Teacher Instruction
One great benefit of monitoring student progress is that it allows the teacher to evaluate the effectiveness of their own teaching. If the majority of the class is finding it difficult to understand or demonstrate a specific objective, it may not be the ability of the students that is the issue.
You may need to re-evaluate the delivery method through which the concept is being taught. To do this, it is especially important for teachers to assess their own instructional strategies to see if they are working.
A collection of formative assessments such as exit tickets may indicate that there is a need for the teacher to adjust their instructional strategies to better meet the needs of the students. At times, the need to re-teach a specific lesson may be required — something your formative assessments will tell you before it's too late!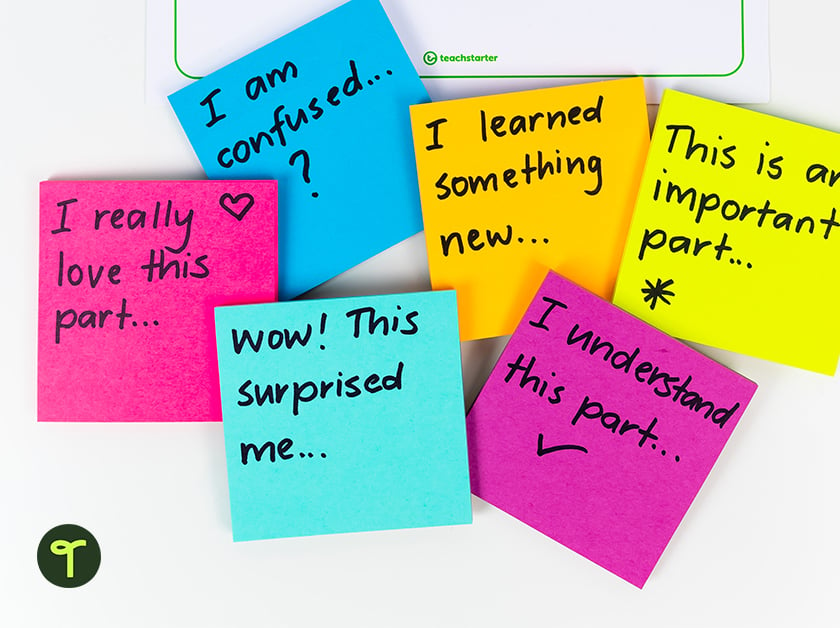 #3 Encouraging Student Growth
Monitoring student progress on a regular basis also enables the teacher to analyse a student's current performance level, as well as evaluate growth throughout a school year.
For example, pre and post-learning tests can measure a student's ability and skill before and after learning new content. Keep them stored safely for quick reference in a binder, and slip work samples and test samples into the folder, recording results as you go.
Download a mountain-themed template for setting student goals!
You can then use the information collected to provide students with valuable feedback about their own progress. With this feedback, students gain greater personal responsibility for their own learning and become more aware of their own academic performance.
#4 Enhancing Differentiation Opportunities
Finally, an important benefit of ongoing monitoring of student progress in the classroom is that the teacher is able to identify students at risk and provide intervention when required. Additional support and instruction can be given to at-risk students and areas that need to be retaught or taught differently can be identified.
Monitoring all students on a regular basis ensures that no student "slips through the cracks" along the way. It also highlights which students require extra help or additional challenges.
Banner image via Shutterstock/Diego Cervo