Many teachers are entering the world of managing distance learning. There are so many new skills and programs that teachers are having to navigate, learn and utilise to provide the best possible education for students learning from home. Schools are adopting and repurposing a number of platforms for home learning, such as Microsoft Teams, Seesaw, Zoom, Google Meet and YouTube.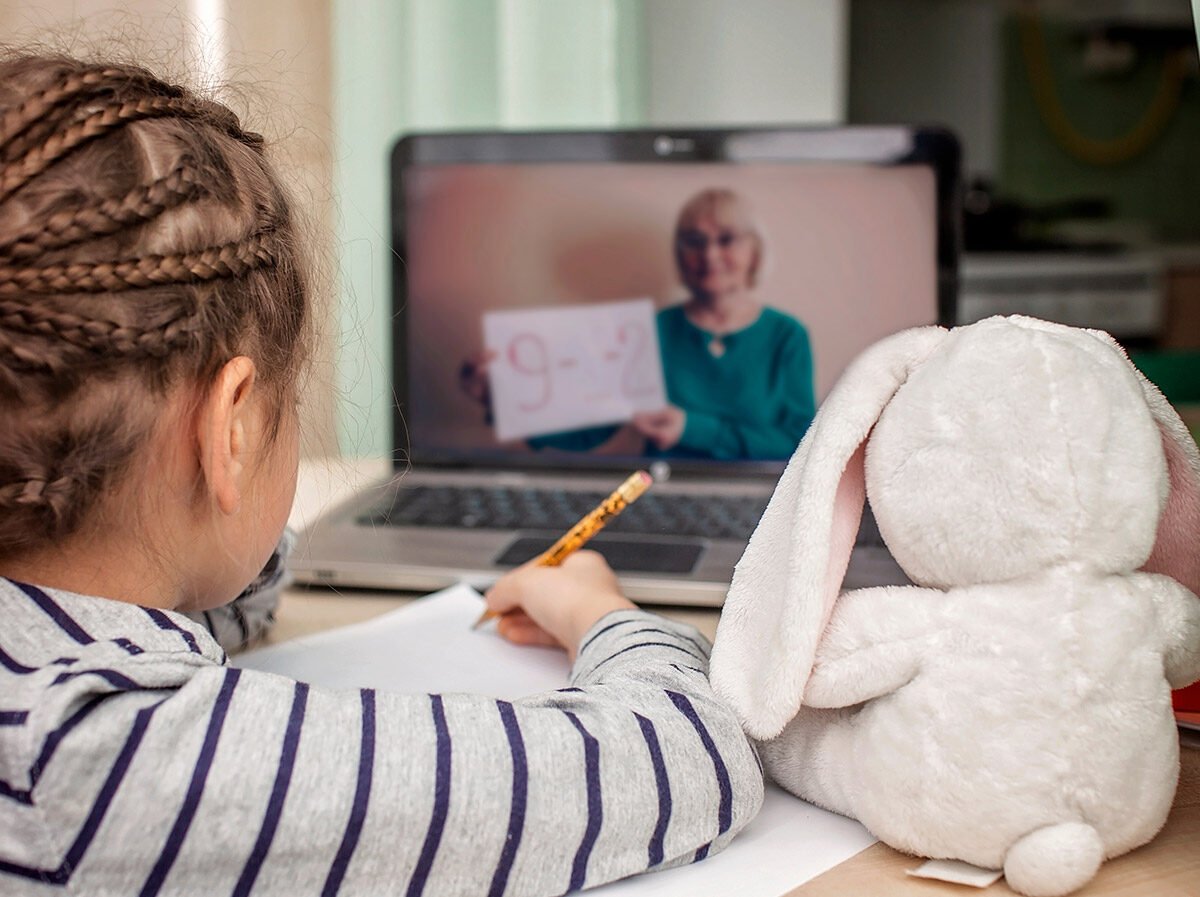 Shutterstock.com / mirtmirt
Whilst recording a lesson to a computer screen with no students seems completely unnatural to teachers, it's important to grab this as an opportunity to get creative and try some new inventive ways to teach our students.
One of our designers has put together a collection of video backgrounds for teachers that will absolutely blow your socks off!
---
How to Utilise Video Backgrounds in Teacher Instruction Videos
No need to spend hours upon hours creating a space at home as your classroom backdrop. Or, if you are recording in your classroom, there's no need to set up a corner just for your video recordings. Simply pick one of these gorgeous designs and you're on your way.
We've done a bit of research and, to us, the easiest way is to record your video using the program Zoom. It's a free program and we suggest simply using it to record your learning videos. It's super easy to change the backgrounds and once recorded it prompts you to save the video in the correct format for uploading to YouTube or SeeSaw.
Other programs teachers have suggested where you can change the video backgrounds include, MacBooth and iMovie.
---
How to Record a Teaching Video in Zoom?
This is so easy to use! Once you have downloaded the free program, simply host a meeting – yes a meeting by yourself! We'll also explain how to change your virtual backgrounds in the steps below.
Once in Zoom, click on the 'host a meeting' option in the far right corner and then pick 'with video on'.
In the recording window, you'll see options at the bottom of the screen, find the up arrow beside 'start video'.
Click 'choose virtual background'.
Add your Teach Starter's video backgrounds for teachers to your bank of options.
Once you've picked a background, press the record button.
Once you've finished, click the stop recording button, then, 'end meeting'
It will automatically save the video and prompt you to pick a location on your computer to save the file. Ta-dah!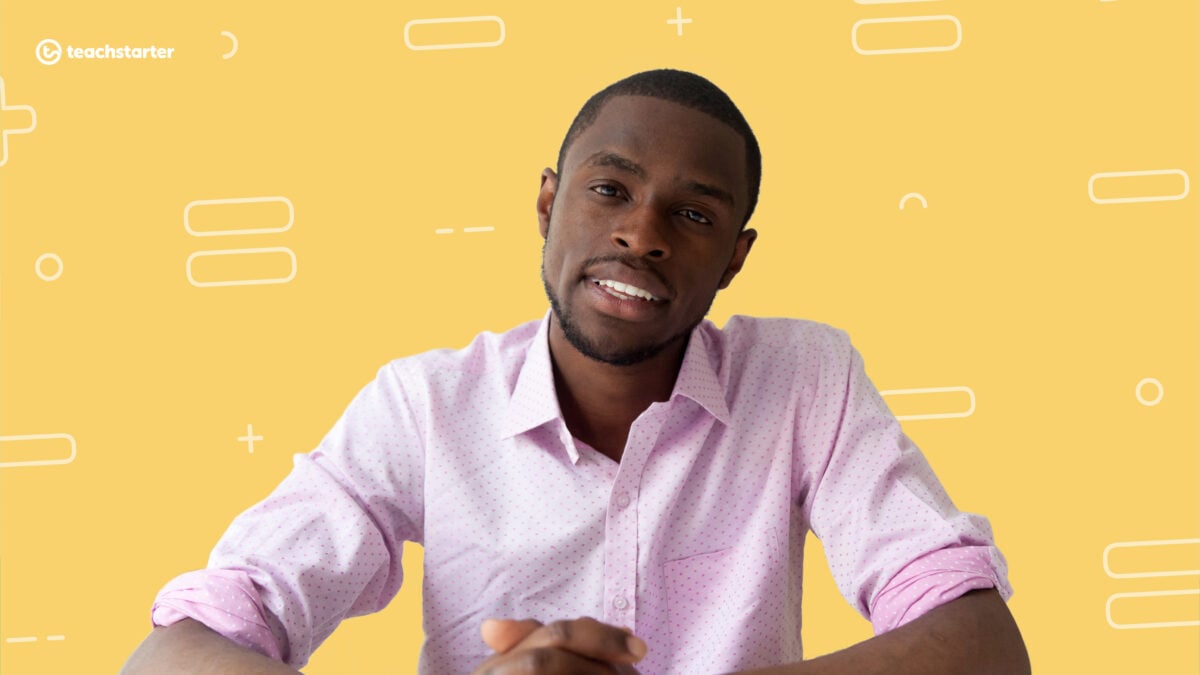 ---
Variety of Downloadable Video Backgrounds for Teachers
In our collection of video backgrounds for teachers we have a range of subject-specific backgrounds and other generic backgrounds.
Here's just a few of our favourite backgrounds…
This is the cutest background – how can you not like a Llama-themed video background? Maybe you can name the Llamas and have students use them in a narrative story that they write.
---
A nice bright and cheery background that you can use for your morning message videos!
The beautiful images of rainbows, flowers and beautiful colours are sure to brighten anyone's day!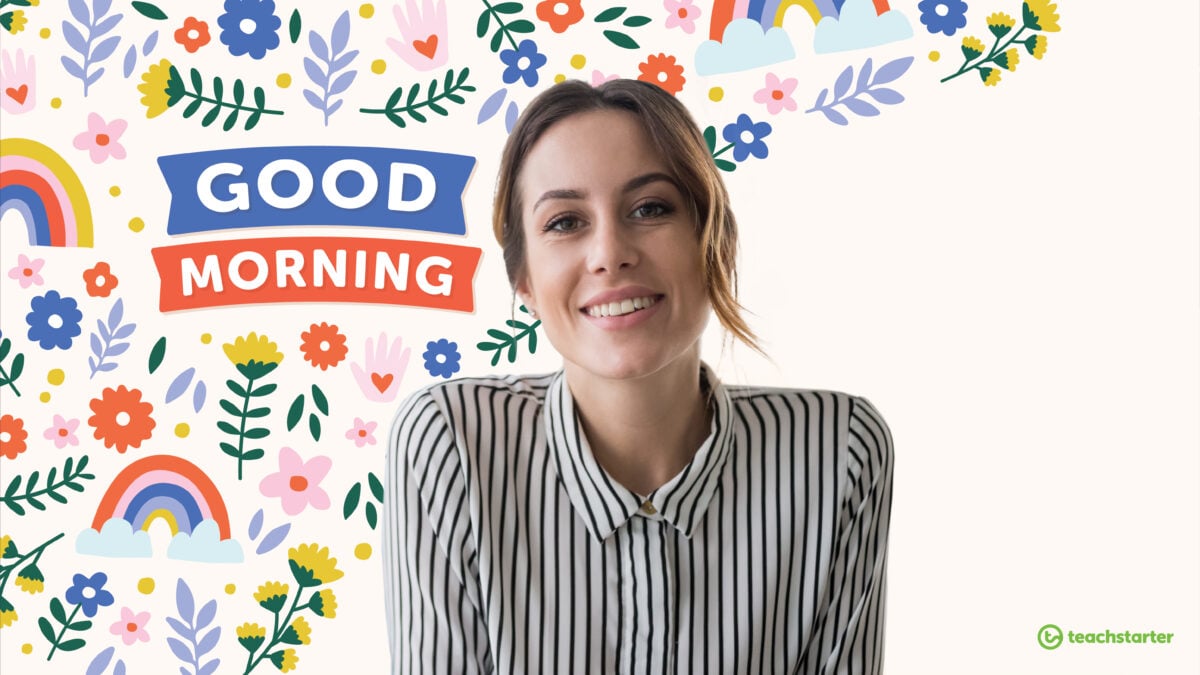 ---
Let's go in a rocket trip to space! Your student will absolutely love to see you in front of this awesome space-themed video background.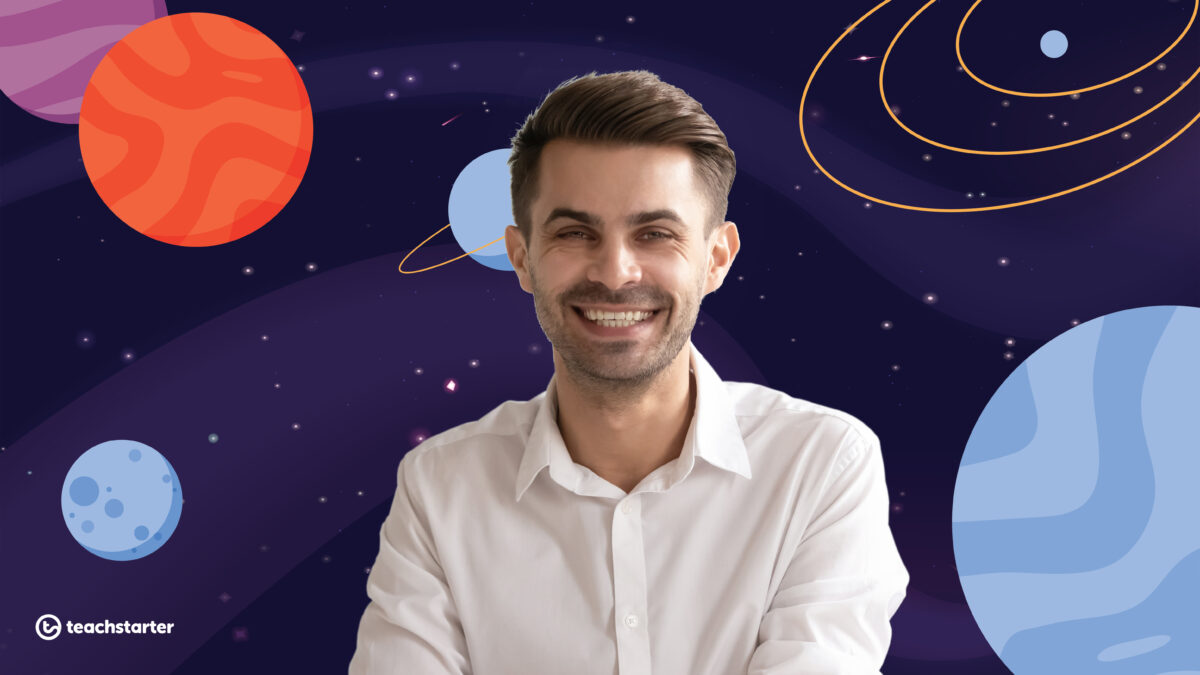 ---
Well if the students can't come to the classroom – why not sit in front of this super colourful and bright Teach Starter classroom?
One of our favourite quote posters also features in this setup!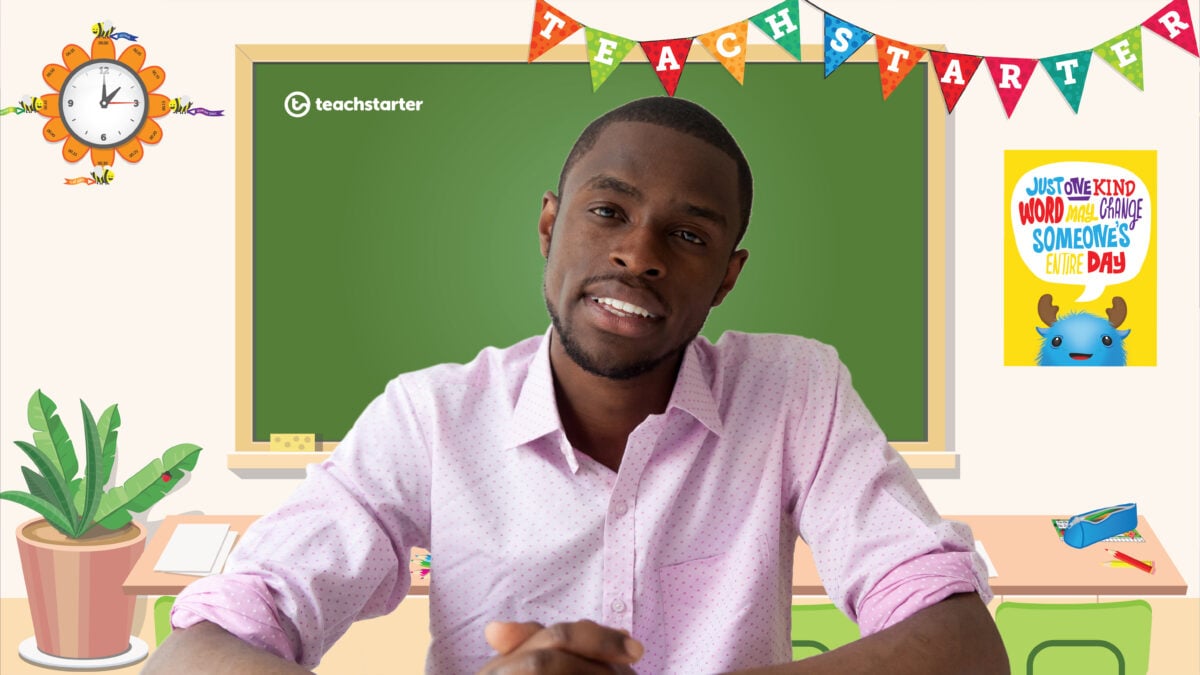 ---
When creating videos for specific subjects you can utilise some of our many subject-specific backgrounds.
It's a great way to bring a bit of consistency to this uncertain time. For example, when they see you in front of this screen they know they are learning about phonics.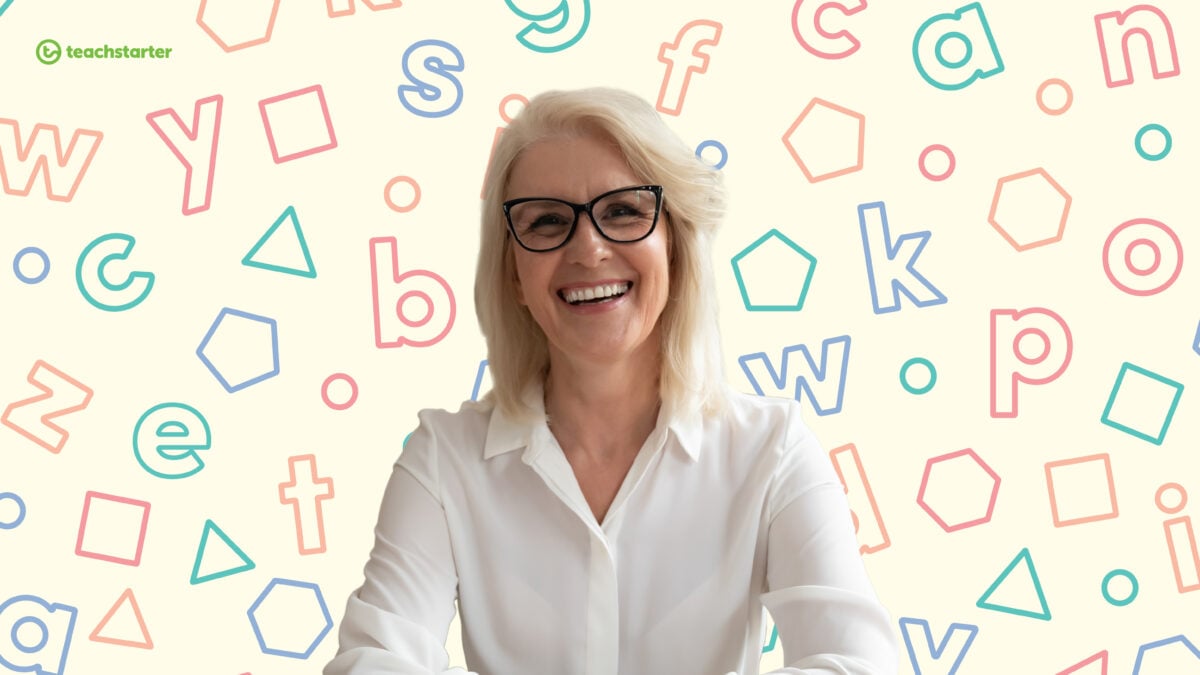 For more of these awesome backgrounds, check out our full collection of  Video Backgrounds for Teachers.
Share which design you have chosen for your virtual videos by tagging us on Instagram @teachstarter.