If there's one thing that beginning teachers across the world seem to share it is an infectious sense of enthusiasm. Allie McMillen is a 3rd Grade teacher working at a K-5 elementary school in Wisconsin, USA. A quick glance at her Instagram account @thirdgradeparade illustrates the bright and colourful classroom that this third-year teacher creates for her students. Like many other teachers who have joined the #teachertribe and use social media to highlight their work, Allie loves "sharing her classroom organisation and decor ideas".
That said when you look a little closer, beneath the colourful surface of Allie's classroom, you'll see the hard work and dedication of a passionate teacher. One who is motivated by the same kind of values that brought many of us to the field of education.
"I became a teacher because I wanted to make an impact in the lives of others. I love working with kids and creating a welcoming, caring environment for my students. Throughout the course of the year, I work to make my classroom feel like a family."

Social Media for Teachers
While it's clear that Allie's students benefit from the "hands on", child-centred learning that she practises and the visible learning environment that she creates, what is also inspiring about her work is how she uses social media outside of the classroom as a form of support, connection and collaboration. Allie recently teamed up with two other teachers across America to coordinate their own #teachersfortexas relief effort for teachers affected by Hurricane Harvey.
Keeping it Real
If there's one thing that social media is often criticised for it is for being a somewhat false version of reality that can make followers or friends feel a kind of 'impossible to live up to' pressure. Allie's use of her Instagram account @thirdgradeparade quickly shows this doesn't have to be the case! Instead, by sharing both her beautiful classroom, her students' best learning experiences and other successes, Allie keeps it real with posts that acknowledge just how hard a job this is sometimes.
"I knew as a college student that teaching was a challenging job, but I never realized how much work it actually was. Your brain never stops thinking about your students, or your to do list, or grading, and the list goes on. No one tells you about the ins and outs of the everyday in the classroom setting (or the amount of money you will spend out of your own pocket)!"
Social media is fast becoming an important platform for teachers across the globe to connect and support each other. Posts like Allie's above remind us all that mistakes are an important and integral part of our personal and professional growth.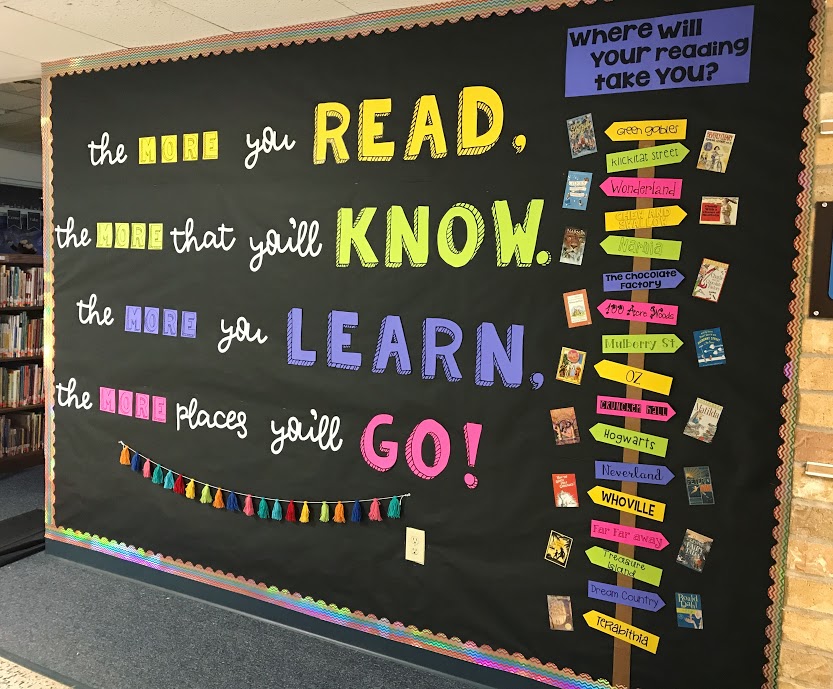 The Value of a Teacher's Efforts
Like most primary school teachers across the globe, Allie teaches across all subject areas though her personal favourite to teach is reading. In fact, she has created a reading nook in her classroom that is sure to make reading one of her students' favourite activities!

Teaching Kindness, Independence and Growth Mindset
As a teacher, Allie is informed by her goals of making sure that students leave her classroom as independent young people, having learnt how to practise kindness and adopt a growth mindset. These values underpin most everything Allie incorporates into the experiences of her third-grade students and is reflected in the purpose behind each and every display in her room.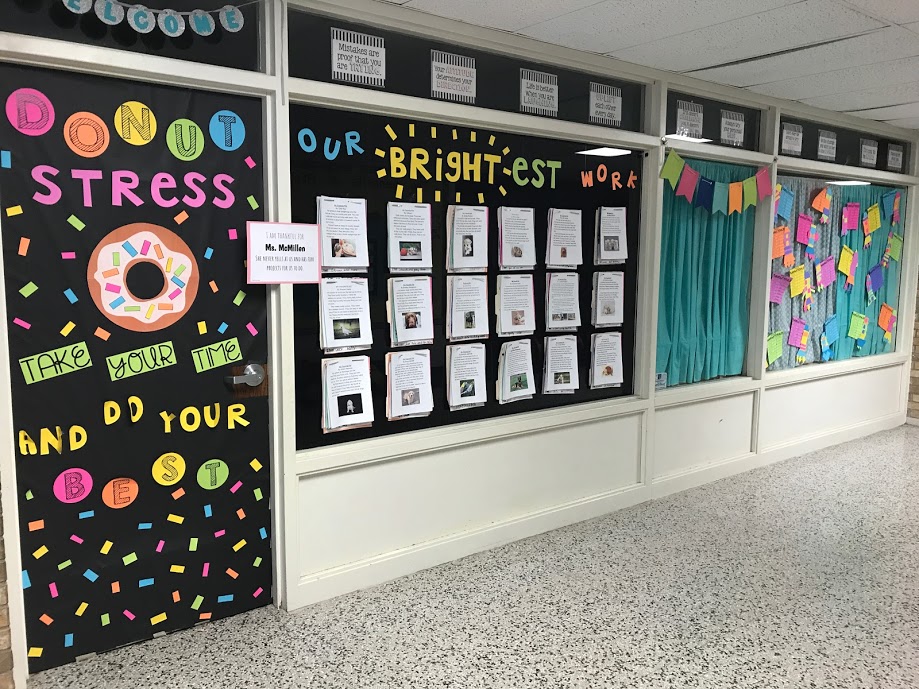 Cultivating Questioners
One of the most simple classroom experiences Allie has implemented is this "Google Board".  With stickies left near the board, students add their questions to the board during transitions, or at the beginning or the end of the day.
"I usually answer them over the weekend, then on Monday I'll share the answers and we might look at any articles I found with more information on the topic."
A Teacher is Always a Learner Too
While Allie says that in the future she could see herself working towards teaching at the college level, she is very happy where she is right now.
"I have known I wanted to be a teacher since I was in elementary school. I created a play classroom in my bedroom, complete with a student desk, chalkboard (before whiteboards became cooler), and workbooks. I had the smartest stuffed animal students around!"
Allie's Top 3 Teach Starter Resources
As a someone who uses Teach Starter teaching resources in her primary classroom, I asked Allie what her current three favourites are (because there are so many new resources made every week!):
Some examples of these puzzles include:
teaching resource
Line the sum up with the corresponding answer.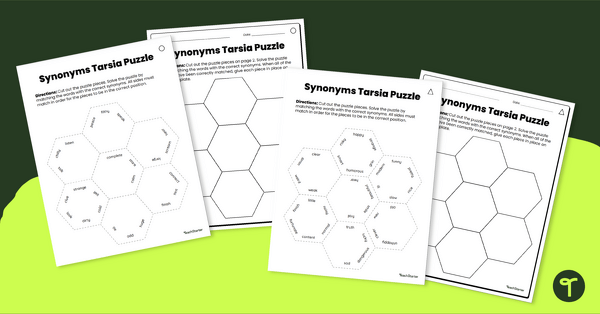 teaching resource
Have fun building vocabulary skills with a printable synonyms tarsia puzzle activity.
teaching resource
A puzzle using 12- and 24-hour time.
The concept of bucket fillers provides a great framework for teaching kindness and for students to learn about friendship and social skills.
Let each student have a turn at spinning the wheel to find out what their imaginative writing prompt will be. Alternatively, you can spin to decide one prompt for the entire class to use for a creative writing task.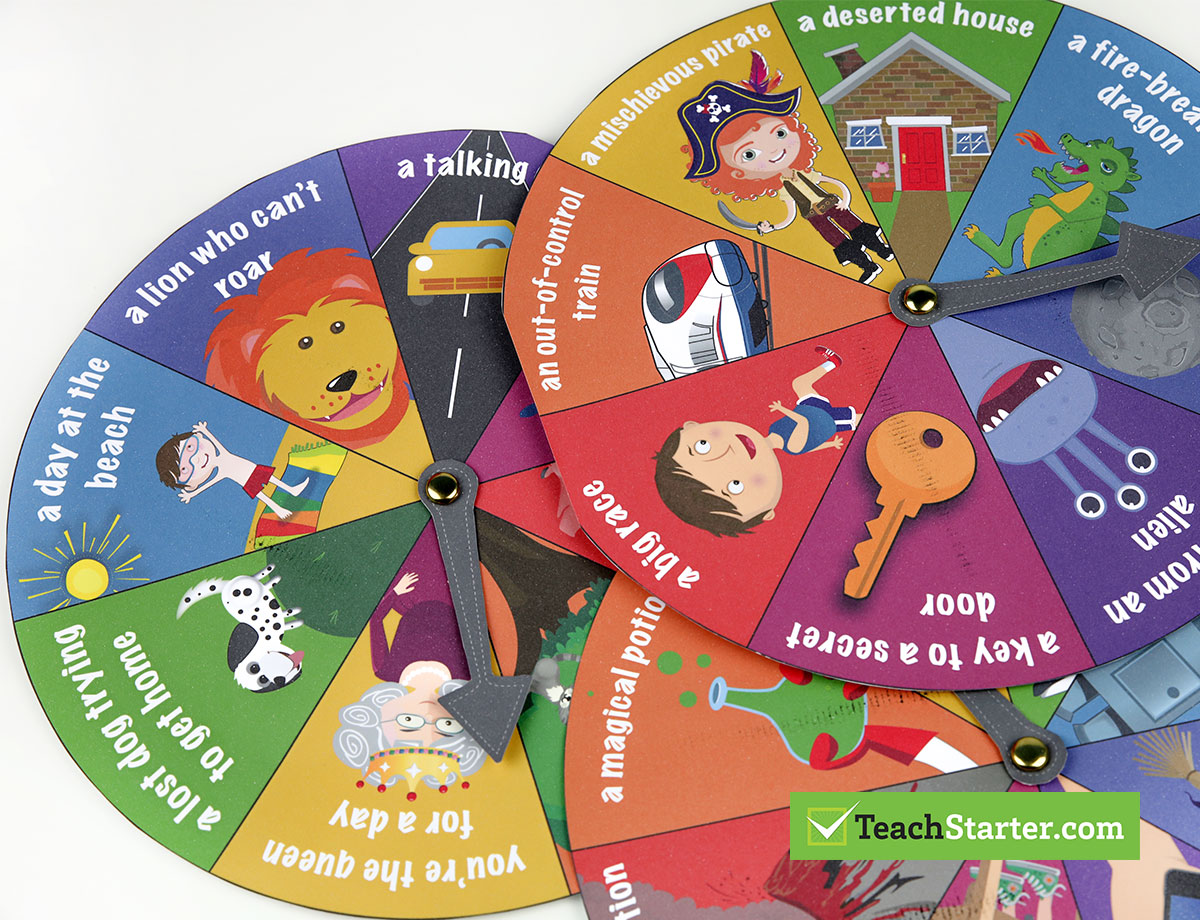 Huge thanks to Allie for sharing her thoughts and experiences with us for this Teach Starter Spotlight. You can connect with Allie on Instagram at www.instagram.com/thirdgradeparade
Would you like to apply for a Teach Starter Spotlight feature?
Or, do you know someone working in Education whose story you think we should share?
Get in touch via 

[email protected]