Recently on our teaching podcast, our host Bronwyn Brady spoke with children's author Jayneen Sanders about body safety for kids.  They spoke about the importance of educating and empowering young children with the knowledge and skills surrounding body safety. We educate our students about road safety, water safety, and sun safety within primary schools across Australia. However, after spending some time in schools within her community, Jayneen discovered that body safety and body boundaries were not being covered adequately in primary school classrooms. This is when Jayneen set out to help parents, caregivers and teachers broach the subject of self-protection and to encourage children to speak up.
Children's literature has a powerful way of helping both educators and children break down big topics such as body safety. In this blog, we highlight some of Jayneen's powerful children's books that are a great tool for introducing body safety to your students.
For more information about Jayneen and her resources, listen to our podcast, Body Safety, Consent and Boundaries.
---
Body Safety Books and Activities for the Classroom
Along with any children's literature, it's important that as educators, we familiarise ourselves with texts before deciding if it's right for our class. Due to the sensitive nature of this topic, these books are no different.
If you are still finding this topic difficult, the books featured in this blog are part of a larger Teacher's Resource Kit that has been carefully designed to make the teaching of body safety simple, age-appropriate and empowering.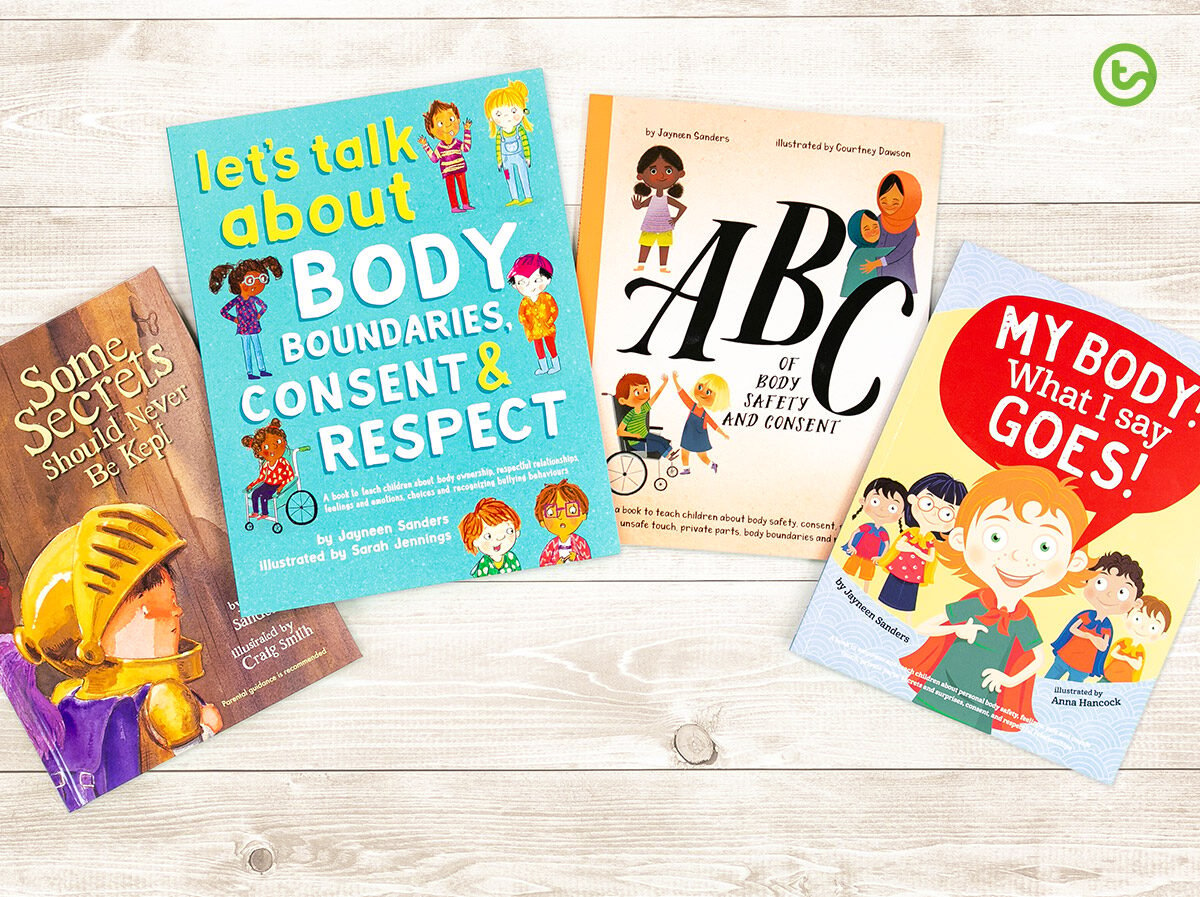 This beautifully written and illustrated children's book covers the 26 'key' letters and accompanying words to help children learn and consolidate crucial life-changing body safety and consent skills. The child-centered questions and illustrations reinforce key skills such as consent, respect, body boundaries, safe and unsafe touch, private parts, Early Warning Signs and Safety Network.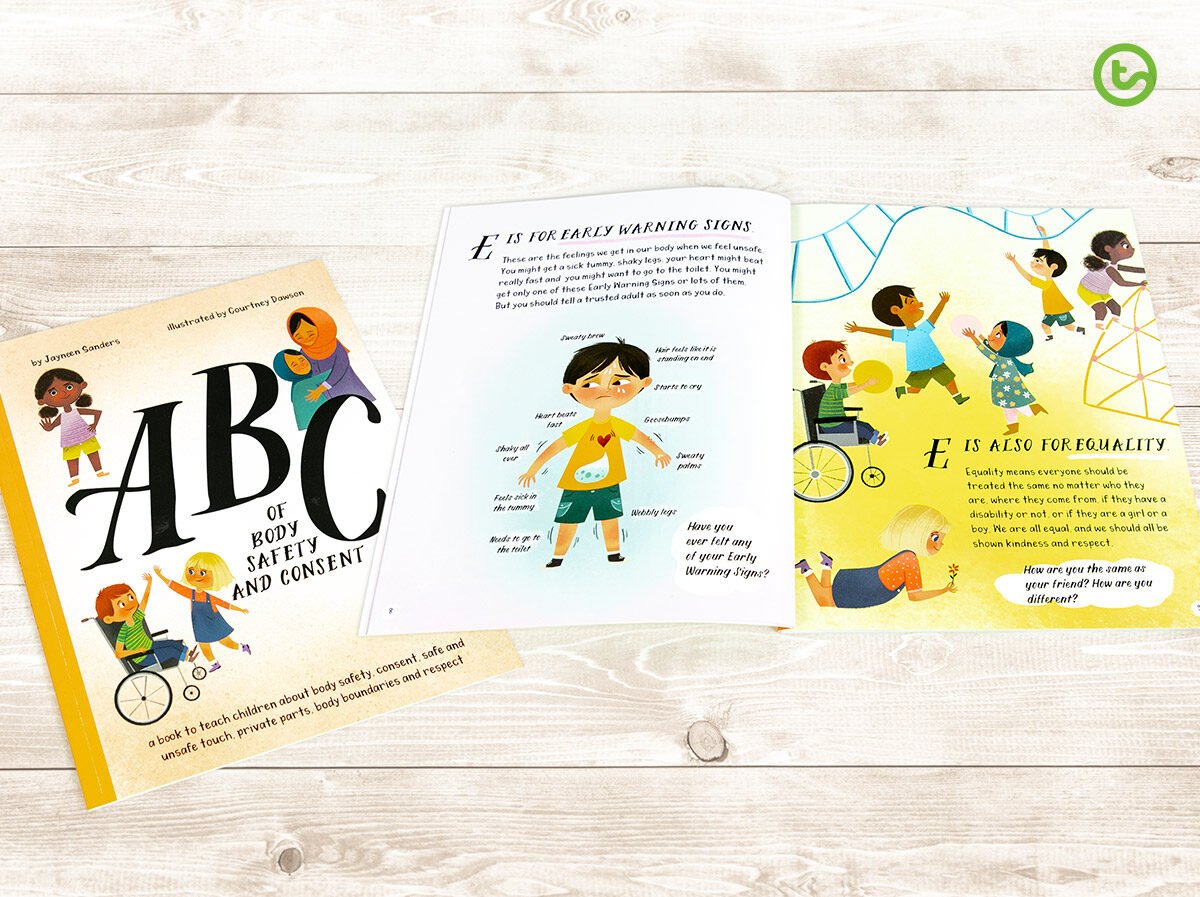 The letter 'M' in this fantastic children's book stands for – 'My Safety Network'. This is a simple yet effective bit of knowledge that children can take away with them as a skill for body safety. It talks about each child's safety network and uses the visual of a hand.
A great activity for students to do is trace over their hand and write their five adults that they trust in each of the fingers.
The illustrations in this book are truly wonderful and will instantly engage your students with the topic of body safety. Similar to the book 'ABC of Body Safety and Consent', this covers a range of age-appropriate topics but through the eyes of a girl named Izzy. The child-friendly language and cheerful illustrations are empowering to young children.
Throughout the book, children will learn about:
safe and unsafe feelings
early warning signs
safety network
private parts
safe and unsafe touch
the difference between secrets and surprises
respecting body boundaries.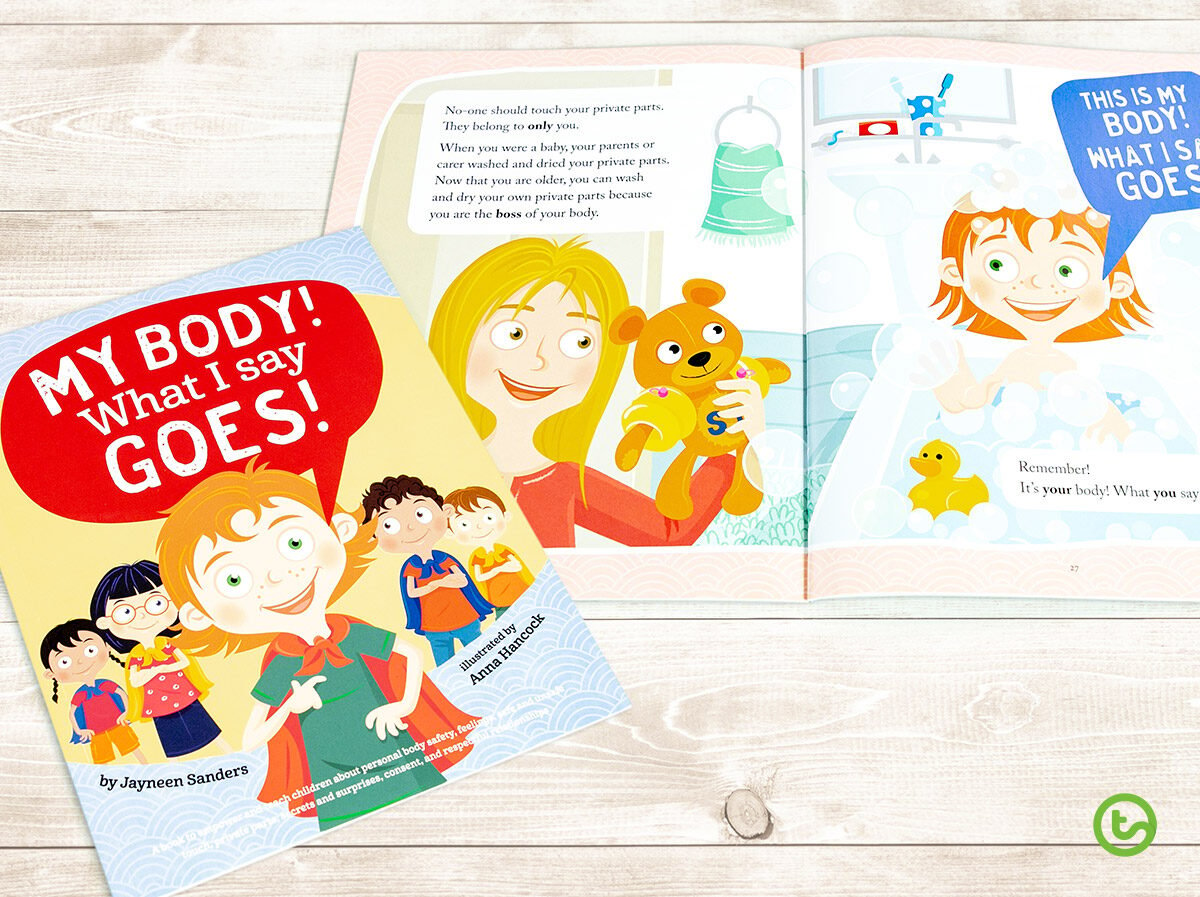 At the start of this book, Izzy talks about different feelings and gets the reader to think about what affects their feelings. It is important for children to be in tune with their own emotions, but sometimes, different feelings need to be explicitly taught. We have a range of teaching resources that will support the teaching and learning of emotions for children.
"Sir Alfred has a terrible secret. A secret that should never ever be kept. But who will poor little Sir Alfred tell? Who can he trust?"
This children's storybook sensitively broaches the subject of keeping children safe from inappropriate touch. Due to the sensitive nature of this children's storybook, it is advised that a parent or caregiver read children this.
"Remember, some secrets should never be kept."
As an educator, I would write a letter to parents about the topics and books that we would be reading in class. This is a great opportunity to also send home some of the language and phrases we will be using in the classroom.
This is another beautifully illustrated and engaging book written to educate young children about body boundaries. The book provides familiar scenarios for the children to engage with and discuss.
"No one should come inside your body boundary without you saying it's okay."

When I was teaching, we would often talk about our body bubble. Our collection of printable social stories talking about personal space and keeping our hands and feet to ourselves would be a great resource to show younger students about body boundaries,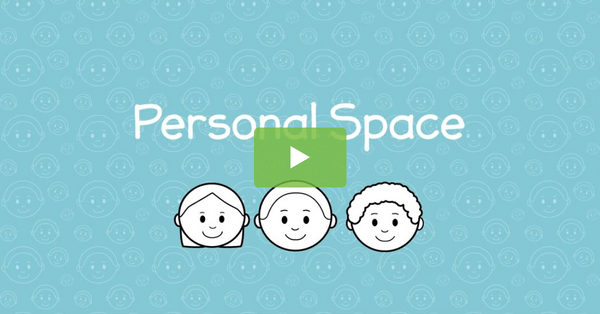 video
This social story video reminds students to keep their hands and feet to themselves.
teaching resource
A social story to remind students to keep their hands and feet to themselves.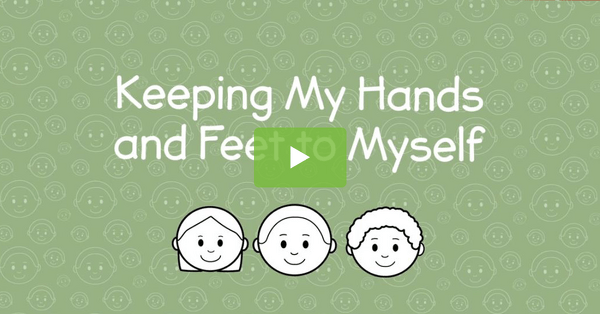 video
This social story video reminds students of the importance of keeping their hands and feet to themselves.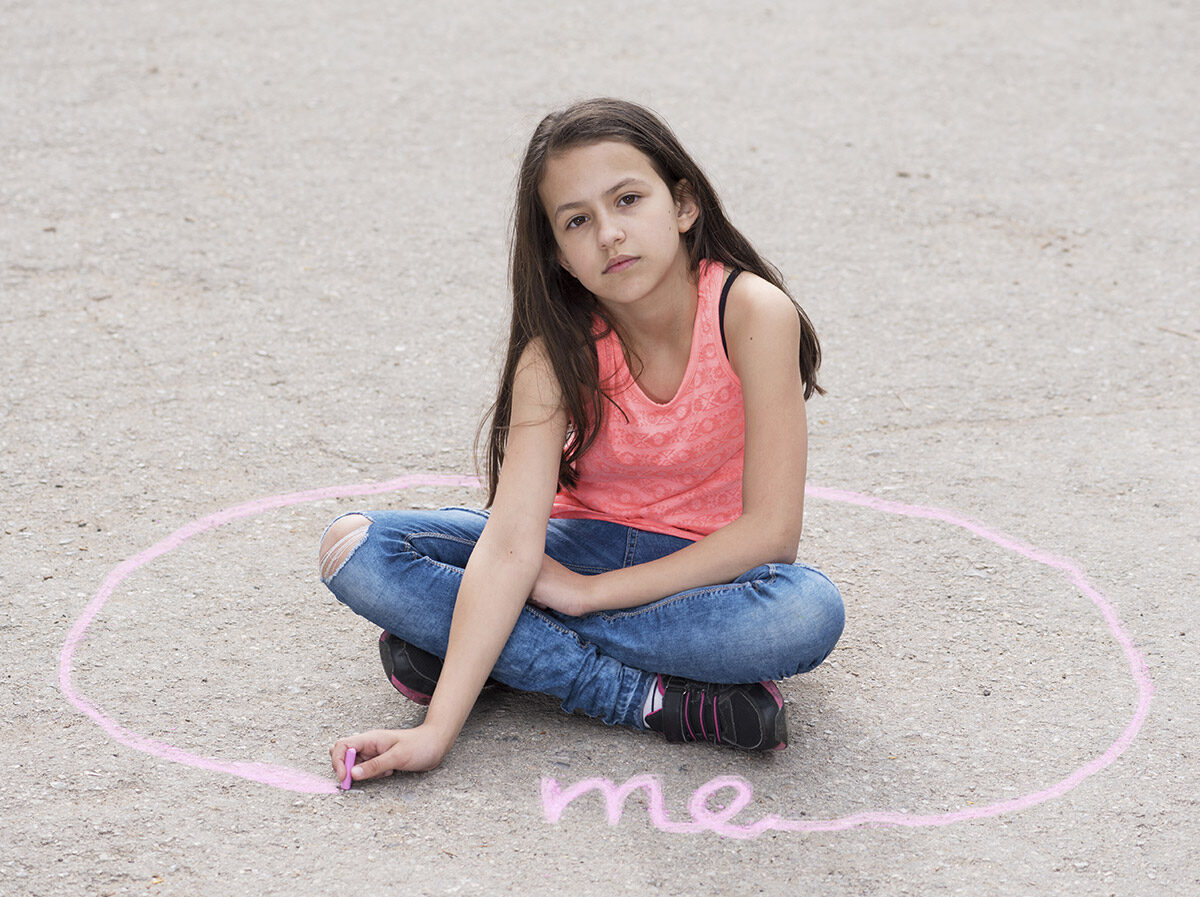 We hope this collection of books has helped resource the important topic of body safety with young children.
And remember, it's everyone's responsibility to teach kids about body safety.