Are you looking for a fun and easy art activity to help teach your students about diversity? In order to cultivate an inclusive classroom environment, it's important to teach your students that people come in all shapes, sizes and skin colours!
Not only this, but an integral message that goes with diversity is that all people are created equally, and that everyone deserves respect, care and consideration.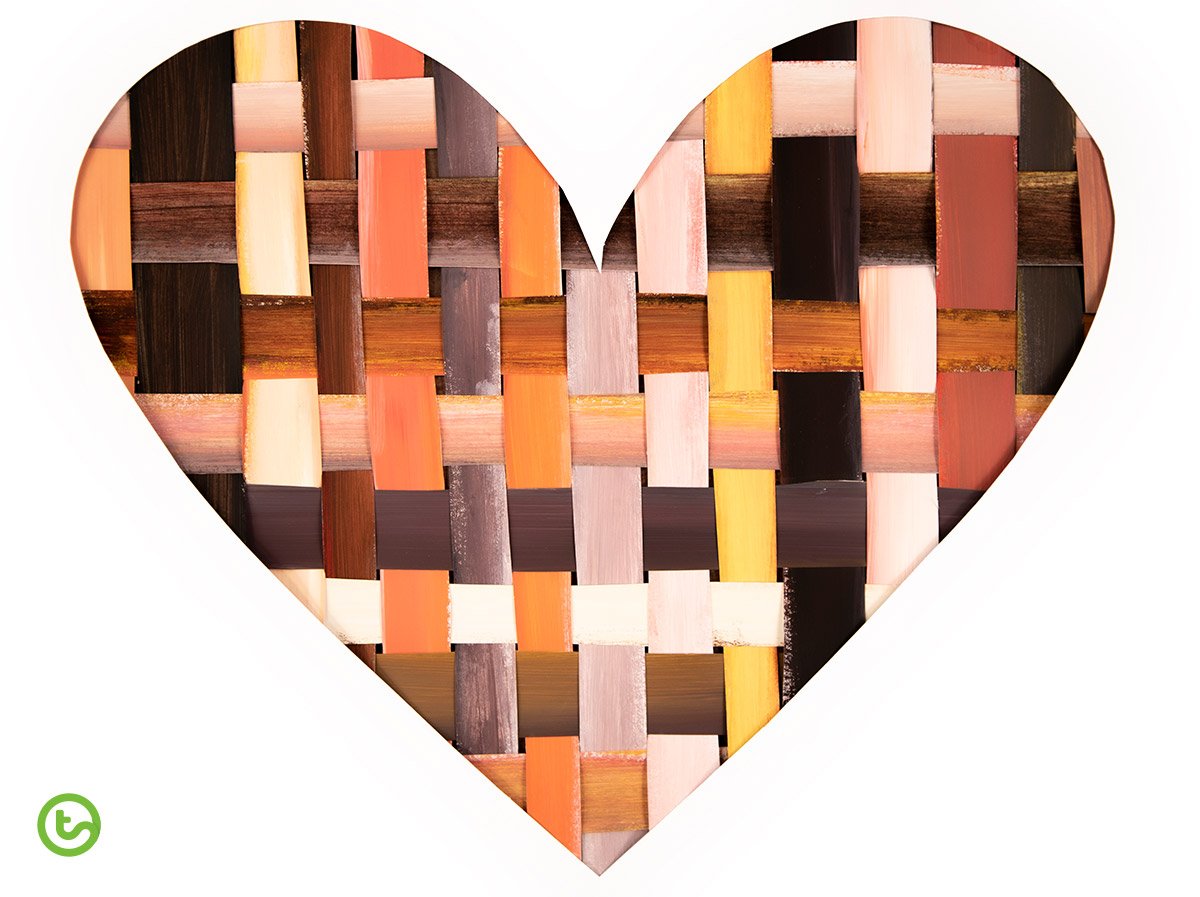 Ingenious art teacher, Cassie Stephens (@cassie_stephenz), has come up with a heart-warming diversity activity. She wanted to help her students see that people of all skin types are worthy of kindness, acceptance, empathy and love. With her permission, we've put a little 'Teach Starter' twist on it and we just couldn't wait to share it with you.
Diversity Heart Art Activity
When teaching topics such as diversity in your classroom, it is always important to educate yourself as well as your students. There is always more to learn! And modelling this to your students is a fabulous way to help them debunk stereotypes, and create a more accepting and kind world.
Before beginning this activity with your students, have a class discussion about how people are sometimes treated differently because of the colour of their skin. Reiterate the idea that people of all skin colours are valued and important human beings!
Then have some fun with your class as they learn about mixing paints to create their own skin colour!
The wonderful thing about this activity is that it can work for a range of student abilities. Older students can work to create as many different skin colours as possible by mixing paints. Alternatively, they can create their own skin colour and contribute it to a whole class love heart.
What You Will Need
For this fun activity you don't need to purchase a whole load of different paint! That's the beautiful thing about it – it teaches our students that they are all made up of the same basic ingredients, no matter what colour their skin is.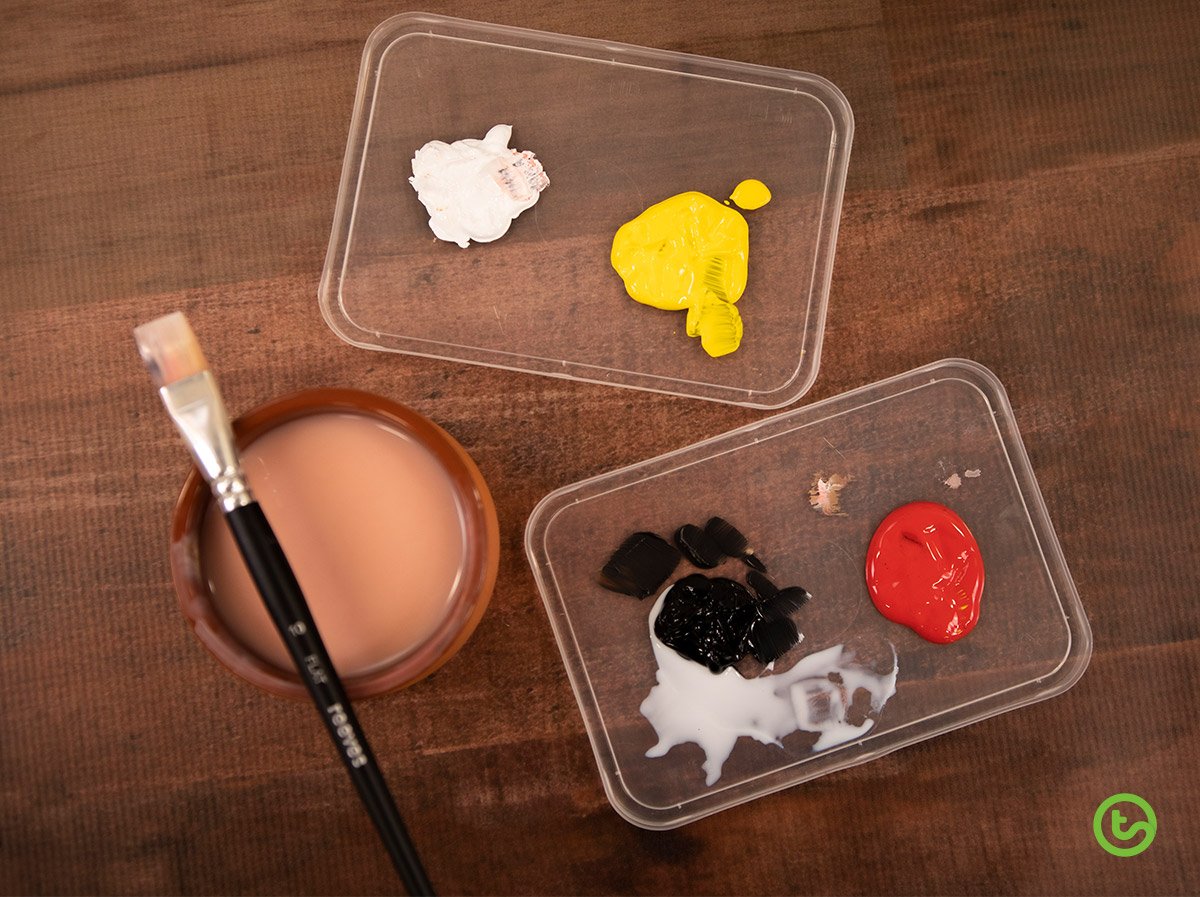 red acrylic pain
black acrylic paint
white acrylic paint
yellow acrylic paint
craft glue
a heart template, such as our Teach Starter Heart Template
and, of course, a pot of water and a paintbrush! If your students are mixing to make a single colour to match their own skin, provide them with enough paint to mix and fill a pot so they can keep the paint for art activities for the whole year.
For our demonstration video, we printed our heart on A3 paper and completed 3 pages of colour strips. We had a few leftovers, but 2 pages just wouldn't have been enough! If you're doing individual student hearts on A4 paper, we recommend students complete 2 pages of painted strips.
Creating Your Diversity Heart
Whether you're encouraging your students to create their own heart, or creating a whole class version – this activity is so fun and easy!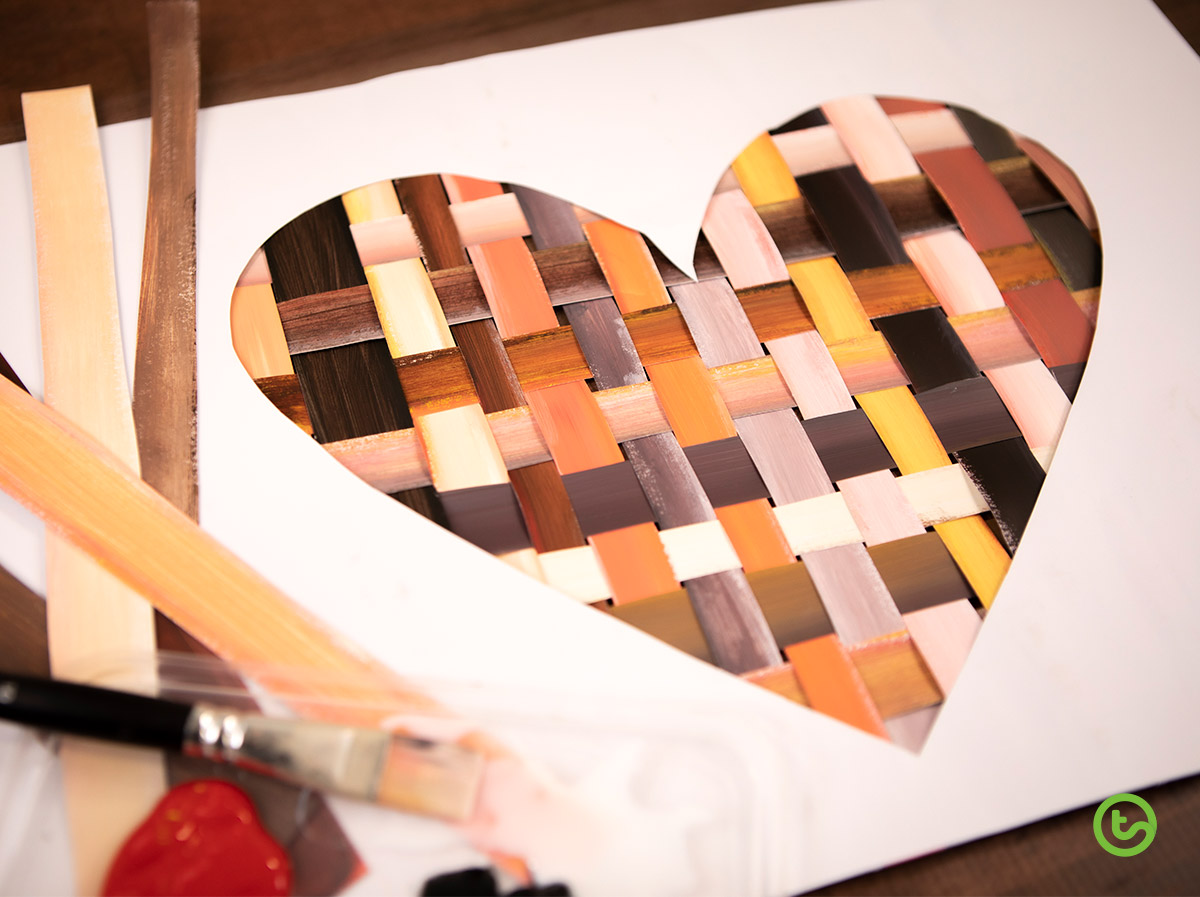 Wet your brush and start by painting a yellow stripe up your page.
Slowly, blend the colours one by one to create a unique skin tone. Make sure to add a tiny dab of paint at a time – you can always add more!
Work across the page, experimenting to create as many different skin tones as possible. Copy these steps to create a second page (if completing individual student diversity hearts on A4 paper).
Once the paint has all dried, cut each strip of colour.
Cut out the centre heart of our Teach Starter Heart Template.
On the back of the page, glue strips vertically across the heart. Don't leave any gaps! It's best just to glue the very top and bottom of the strip so you can still weave your other pages through.
Finally, weave your remaining strips horizontally, making sure that each strip weaves under and over alternate strips to the one before it.
And there you have it! You now have a beautiful heart celebrating diversity to hang in your classroom!
---
Here at Teach Starter, we are committed to listening and learning.
Please leave a comment below to tell us your thoughts on the Diversity Art Activity.