As the end of the school year approaches, it's a fantastic time to get your students to reflect on their year. A great opportunity to celebrate their individual successes and to get them to think about some things that have been important to them. But, as we all know, the students (and teachers) are often exhausted by the end of a busy year. So, something like completing a boring old worksheet just isn't going to cut it!
Introducing our brand new End of Year Reflection – Interactive Book Template.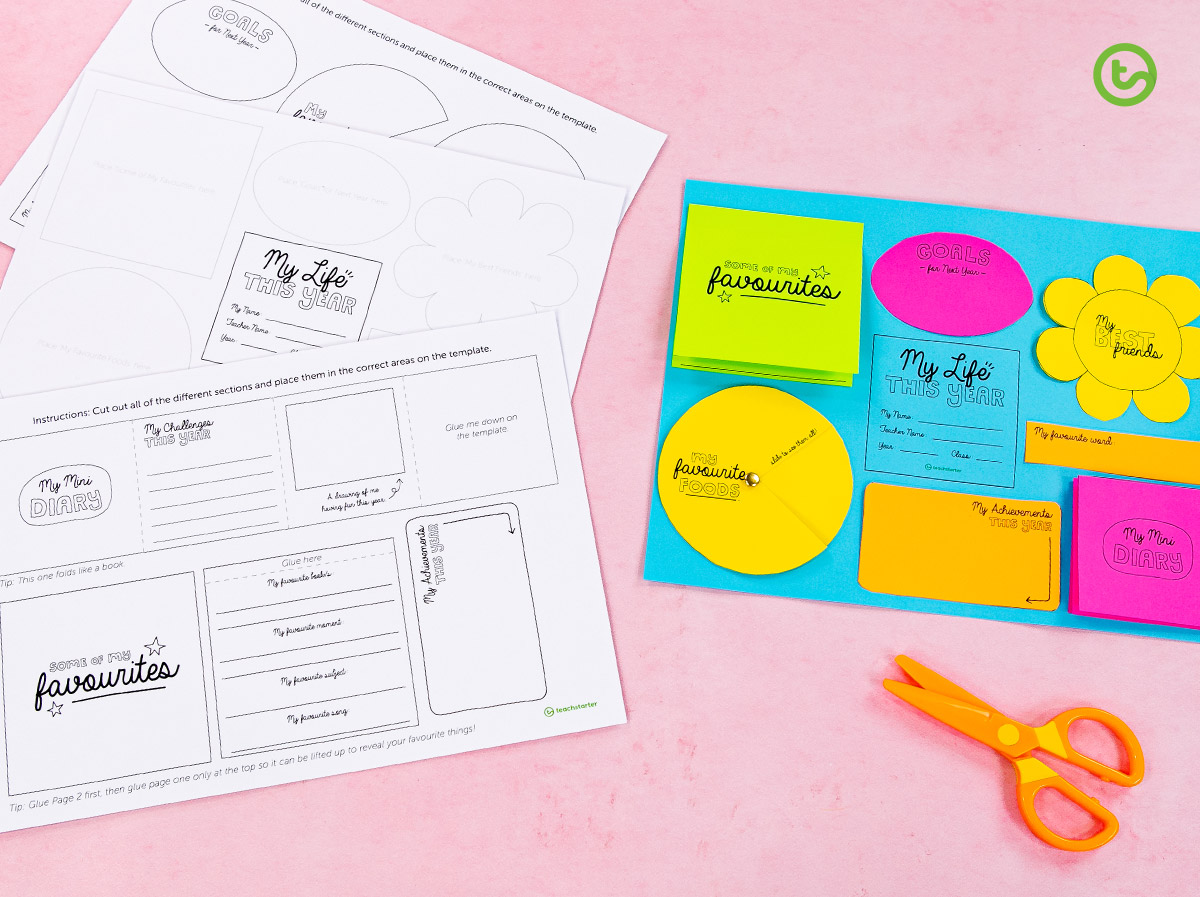 An End of Year Reflection Your Students Will Want to Do!
This super cool template can be used in a variety of ways. You can print each student a copy and get them to decorate the bits and pieces themselves. Alternatively, you can print them on coloured paper and have students mix and match the different templates to create a colourful explosion of reflection!
This template has been tried and tested by kids themselves – and the verdict? It's super fun! Plus, as there are lots of bits and pieces, meaning it can also take a bit of time – which is exactly what a teacher needs at the end of the year while they are trying to finalise a few loose ends, am I right?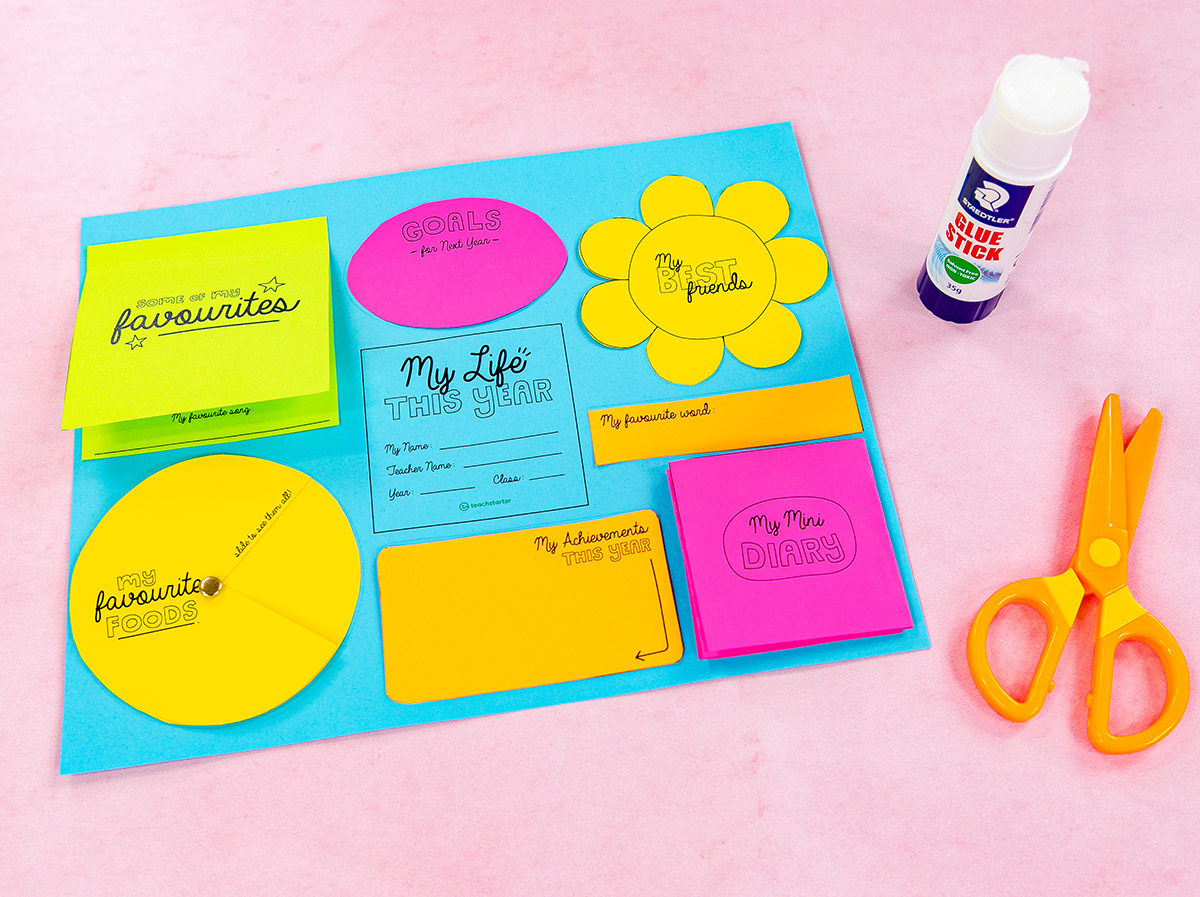 The content that has been included in this reflection is a mix of personal things and school-related topics!
Take a look at the topics included:
Some of my favourites – books, moments, subject and song.
My favourite foods – a cool spinner where students can write down their favourite foods.
Goals for next year.
Achievements from this year.
My Best Friends – a cute flower that students can use to write their friends on the petals.
Favourite word – just for a bit of fun!
Mini Diary – including challenges from the year and a drawing of the student having fun doing something from this year.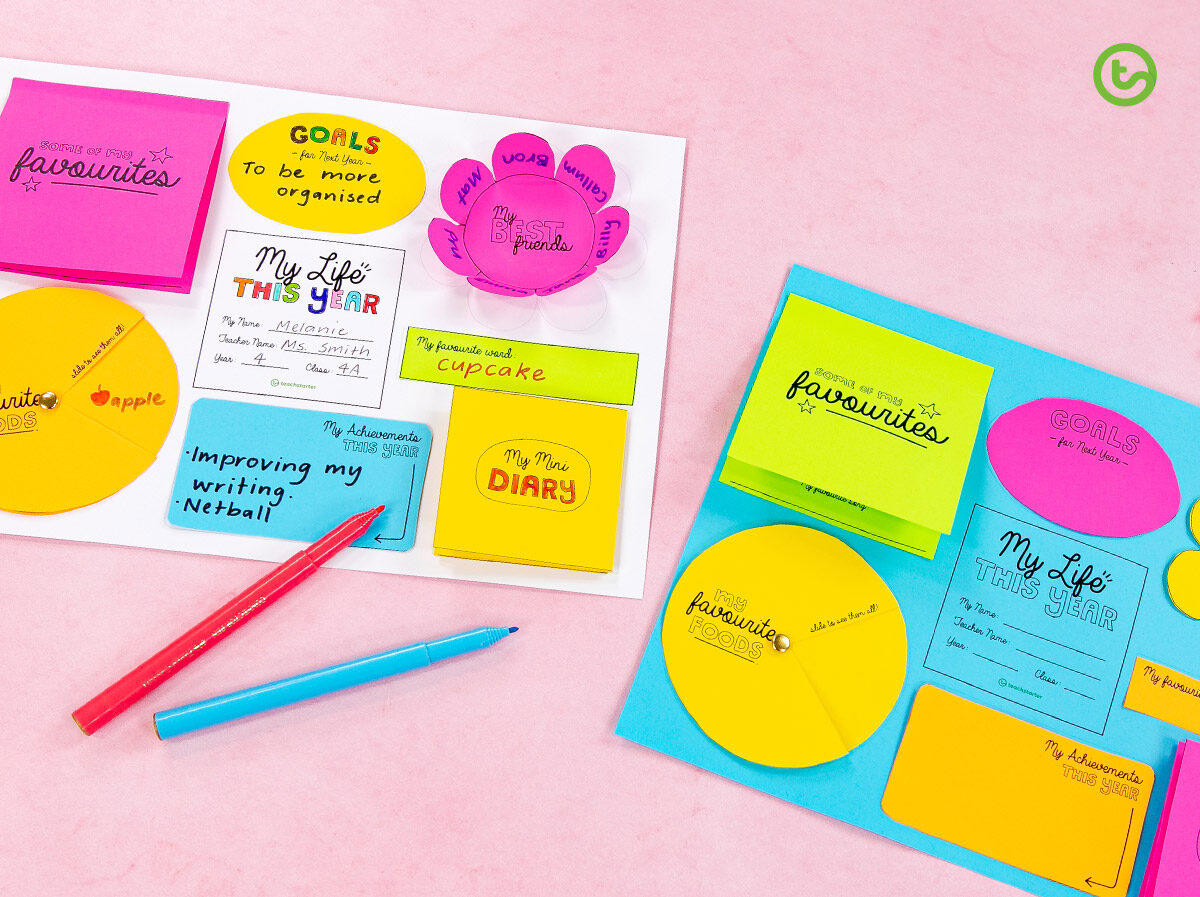 This resource is printed over three pages and includes very clear instructions for your students. Younger children may need a bit of guidance, especially when pinning the favourite foods spinner.
For another super adorable reflection resource – why not check out our Kindness Reflection Mini Booklet too!