If you're looking for an end-of-year activity you can do with your kids which is not Christmas-related, but is still something they can lovingly create and keep for years to come – this gorgeous photo cube idea is ideal! The beauty of this activity is you can use a variety of images for this, it could be photos of them with their friends, or perhaps it's photos of special celebrations they've had as a class. Not enough photos? No worries – get them to brainstorm special words or even use positive affirmations – the sky's the limit.
Special friends, special moments and special memories all in one little magic photo block!!!
What you need to make a DIY photo cube:
8 wooden blocks – we purchased these from our local cheap shop but you can also find them online at Riot Art and Craft Store.
Scissors
Glue
Washi tape
6 photos
How to make a DIY photo cube:
The video above is great to explain how to do each of these steps, pausing as you go, but we've also put together some additional hints and tips for each of the steps featured in the video.
Create the actual moving block. Using all 8 wooden blocks and some washi tape follow the video or the photos below.
Find 6 photos of some great memories throughout the year, they could be of the individual student or the whole class. If you don't have enough – you could include some positive messages or affirmations on some sides of the moving block.
Measure how big each photo needs to be – for ours each mini block was 2.5cm x 2.5cm. So, we just cut up the photos to the correct size. For example, the square photo needed to be 5cm x 5cm and then that was cut into four mini squares that were 2.5cm x 2.5cm. Another way to do this is to just cut the photo, stick it on the side of the moving block you want it to be seen and then use a stanley knife to then cut in between each of the mini blocks. For safety though, we find cutting the images up first is going to be best for little fingers.
Glue each of the little squares onto the mini blocks – we just used a gluestick and it worked fine!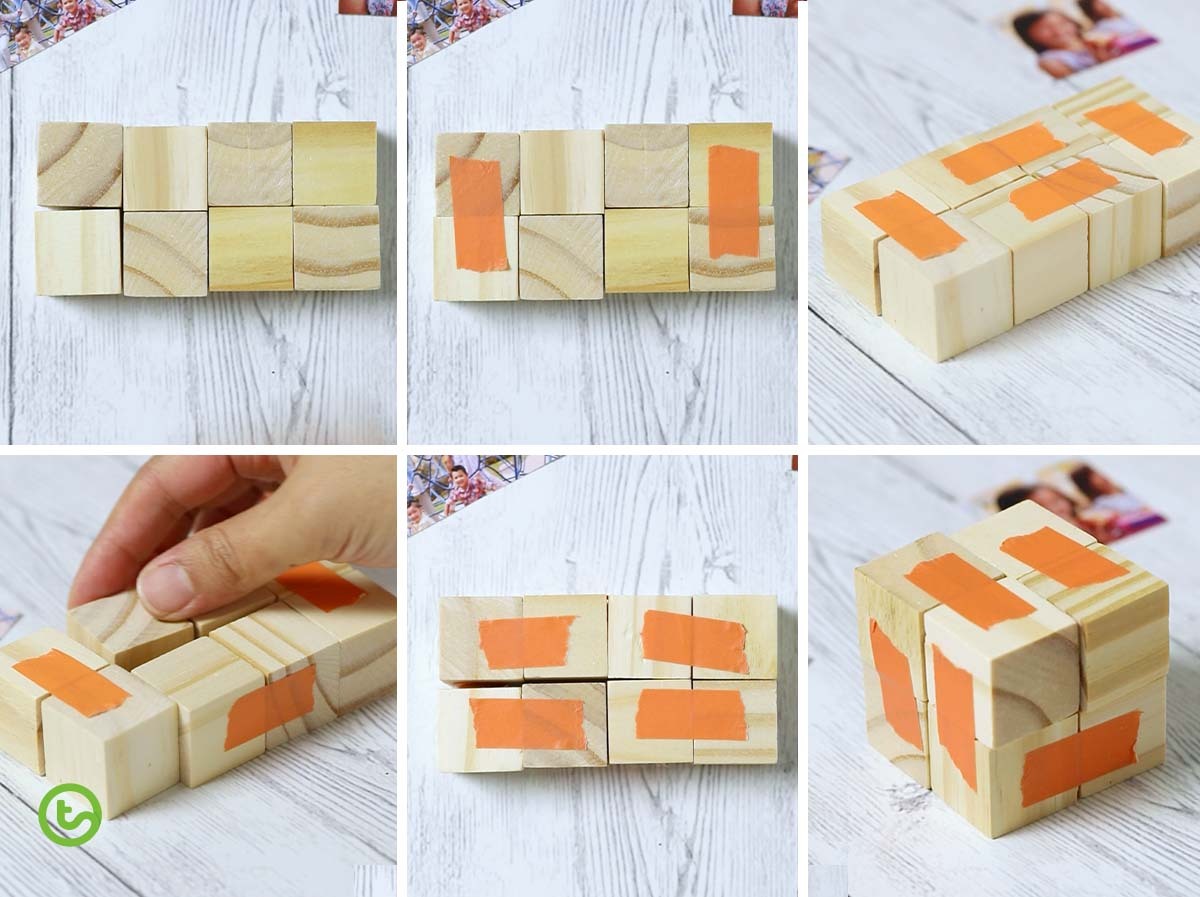 Memorable End-of-Year Activities
Looking for more memorable and special end-of-year activities that your students can do to reflect and remember their school year? Here are some more meaningful end-of-year activities for kids.
blog
Are you looking for an end of year activity that's quick, easy and above all FUN?! Look no further than our End of Year Snapshot Activity!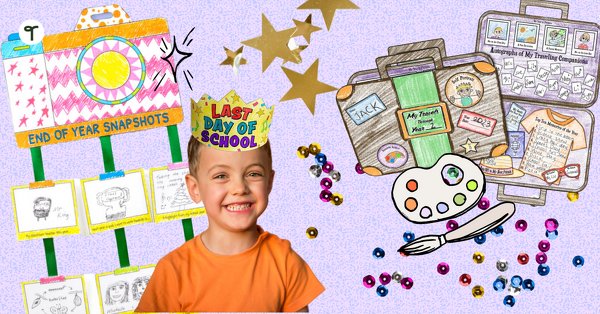 blog
It is getting close to the end of the year. You are tired and the students in your class are cranky, grumpy and acting out! What do you do?
blog
The coolest end of year student reflection activity going around.
Looking for more Christmas-related resources? Head on over to our printable Christmas activities!