Well, the back to school period is well and truly upon us! And, you are most likely in the very foggy midst of organising your planning, printing and making resources, setting-up classroom displays and planning first-week activities. As teachers, we always spend countless hours, days and weeks getting everything just right for the students that will be entering our classroom. But, what about organising something for yourself, or even your teaching bestie?
We wanted to write about something for teachers rather than the usual back-to-school content teachers consume. Introducing your very own Teacher Survival Kit!
What is a Teacher Survival Kit?
It pretty much speaks for itself. It's a box or container full of items that a teacher might need last minute or that will help them get through the busyness that is a school day!
---
What to Put in a Teacher Survival Kit
In my example of a Teacher Survival Kit, I put things that I always wished I had at my fingertips when I was teaching in the classroom! You'll notice it is the perfect mix of personal items, stationery and other helpful items that will make you feel so much better if your day isn't quite going to plan!
The beauty of setting up one of these kits is that you can put whatever you want in it!
Here's a list of items that we included in our Teacher Survival Kit:
Chocolates for those times you need a little break and a sugar hit.
Lipbalm and hand cream for when your lips and hands are dry.
Hand sanitiser to keep those pesky germs away.
Headache tablets for when you are needing them.
Mints for when you need to freshen up.
Teabags to remind you that you're Tea-rrific (a cuppa always makes you feel better).
Stationery for those last-minute needs.
Sticker books and Check Tickets for some last-minute behaviour management help.
Sticky notes for those times you need to jot something down quickly.
Positive Affirmation Cards for Teachers
This is one of my favourite inclusions. Our Positive Affirmation Cards are sure to make you start your morning on a positive note! A collection of 16 cards that will help to make you feel inspired and ready to take on the day.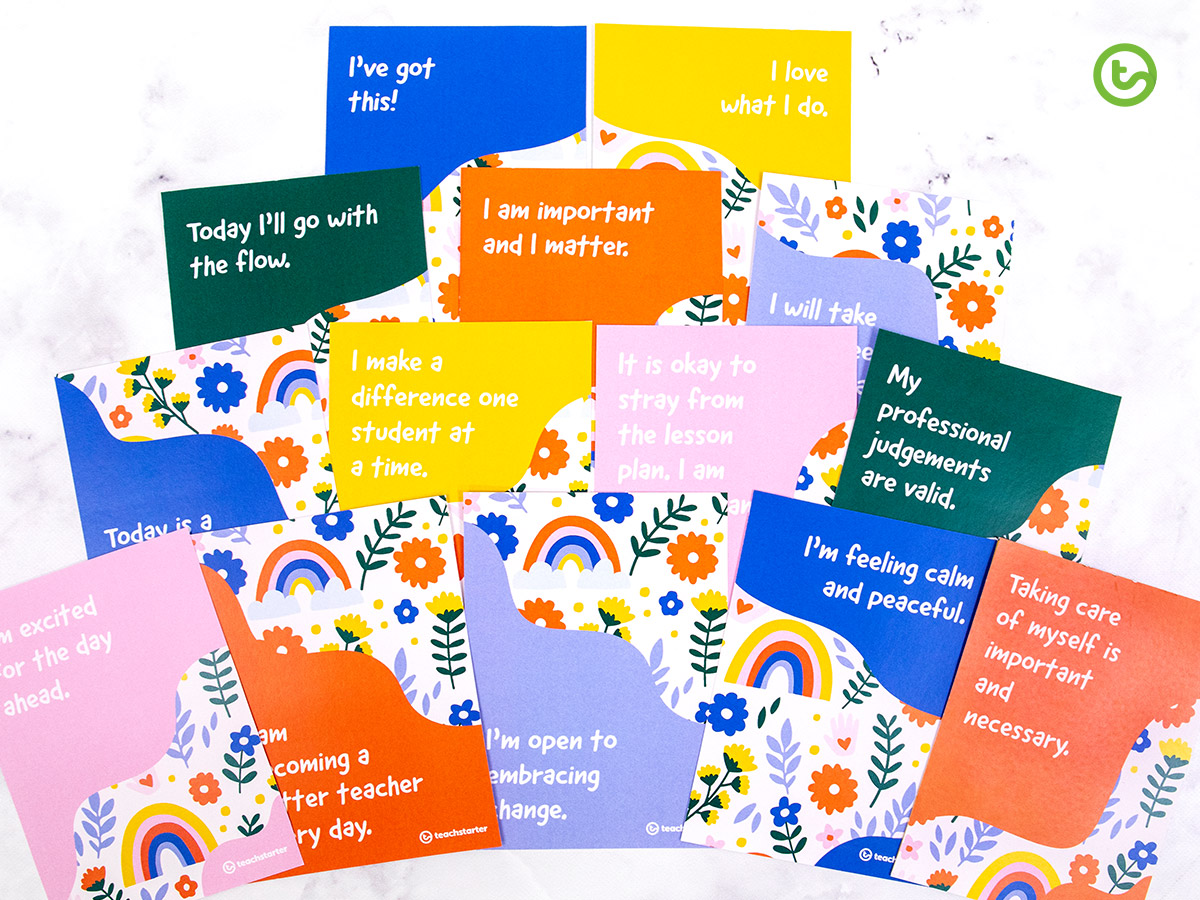 We also have a simple Daily Affirmations Poster for Teachers that is another simple addition to any Teacher Survival Kit.
To make it even easier to create one of these kits, we have created a simple Teacher Survival Kit Label that you can use when creating one of these gems! You can purchase boxes like this from cheap shops or even in your usual back-to-school trip to Officeworks!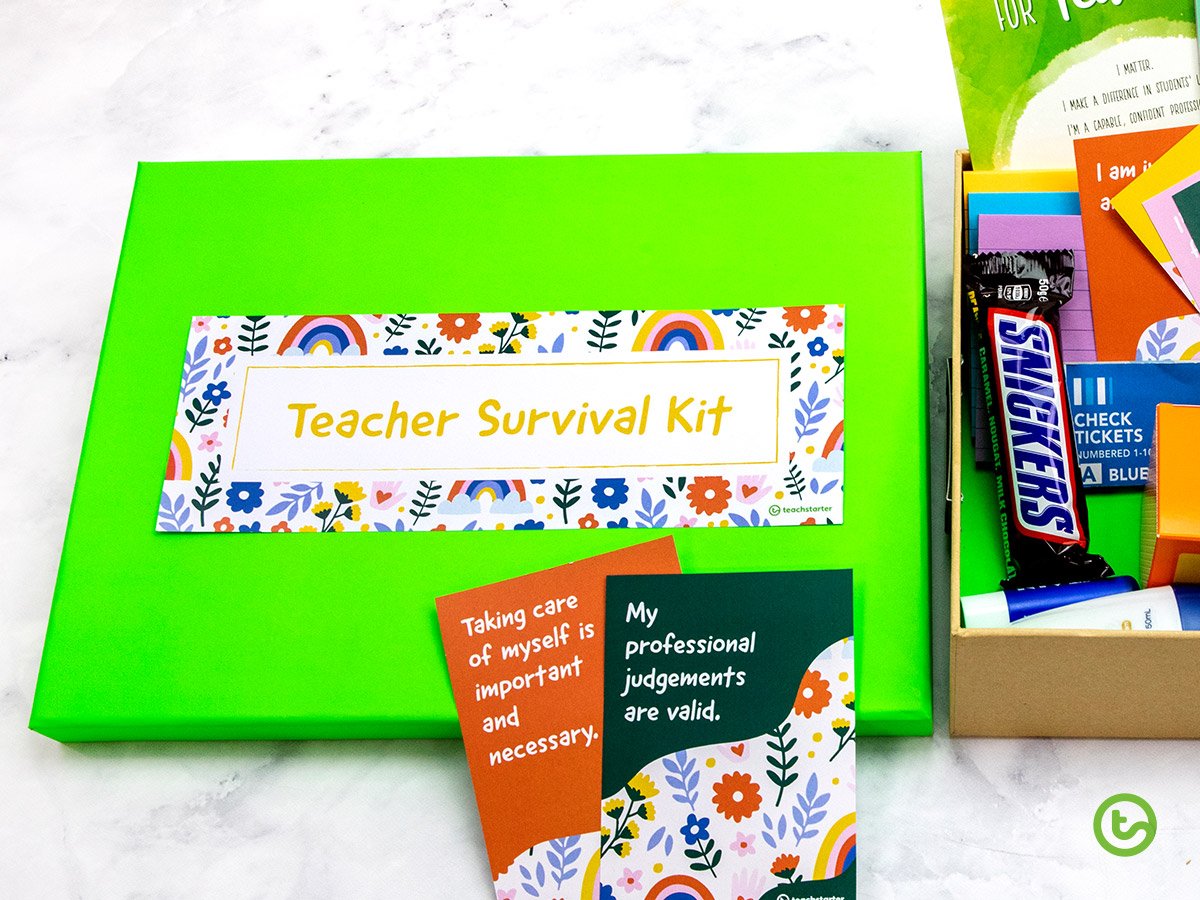 We hope this blog has inspired you to create a little special something for yourself before the craziness of school goes back. Or, even a teacher bestie or as a gift for your child's teacher – what a lovely surprise that would be!
Share your Teacher Survival Kits on Instagram tagging @teachstarter so we can see what items you've included!