As a classroom teacher, it is inevitable that you will need to take a sick day, especially when you think about all those germs flying around your classroom, but, let's not think about that too much! We all know, as teachers, it's almost harder to call in sick than to try and 'push through' the illness… am I right? That's where setting up a Relief Teaching Folder for your classroom comes in handy!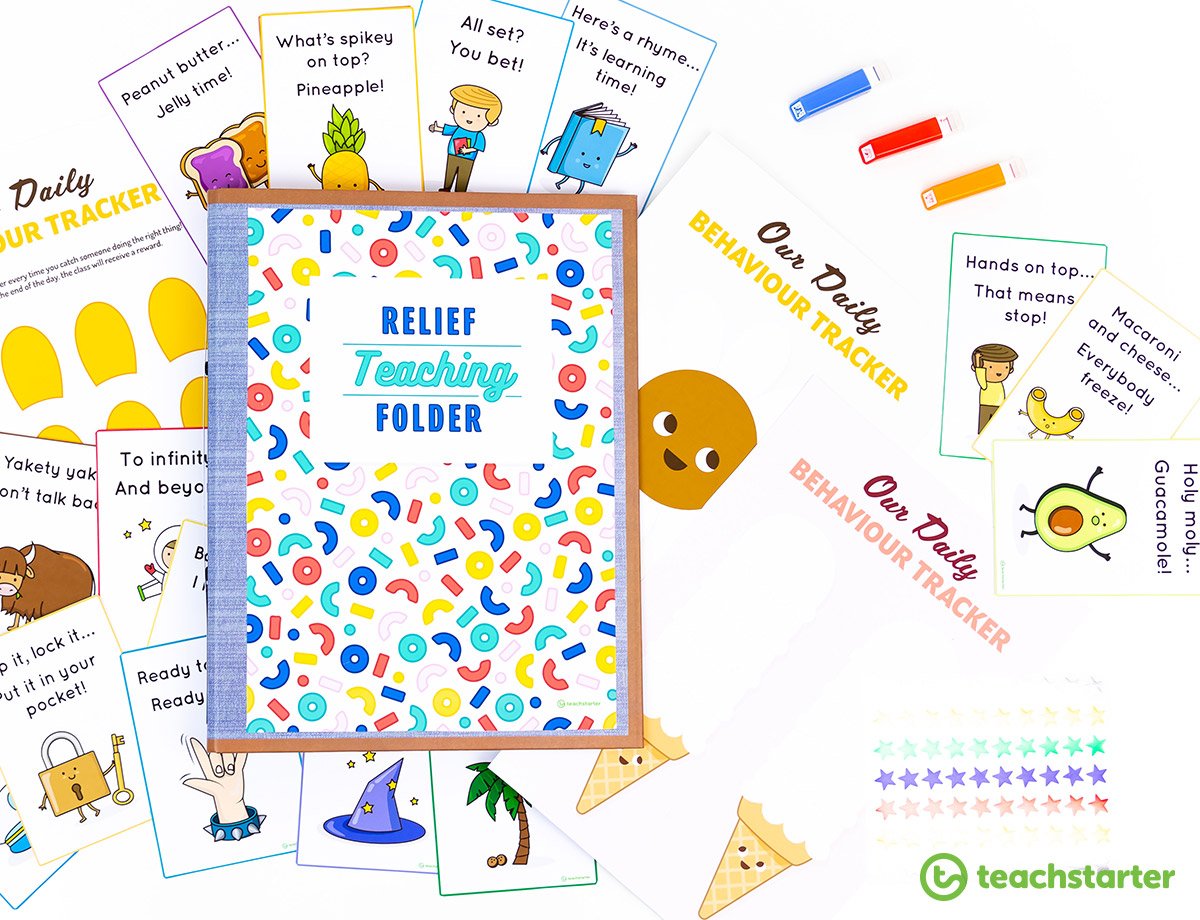 I remember in my first year of teaching, the thought of allowing another teacher to come in and take my class for the whole day was horrifying. But, I soon learnt – I wasn't superwoman, when I was sick, I needed to rest!
I think what bothered me the most was the relief teacher not knowing my students and all of their little idiosyncrasies, what if it starts to rain and little John starts having a panic attack, what if they don't recognise Katelyn's cues for when she needed some time-out from the hustle and bustle of the classroom noise… again, a Relief Teaching folder for the classroom will come to the rescue!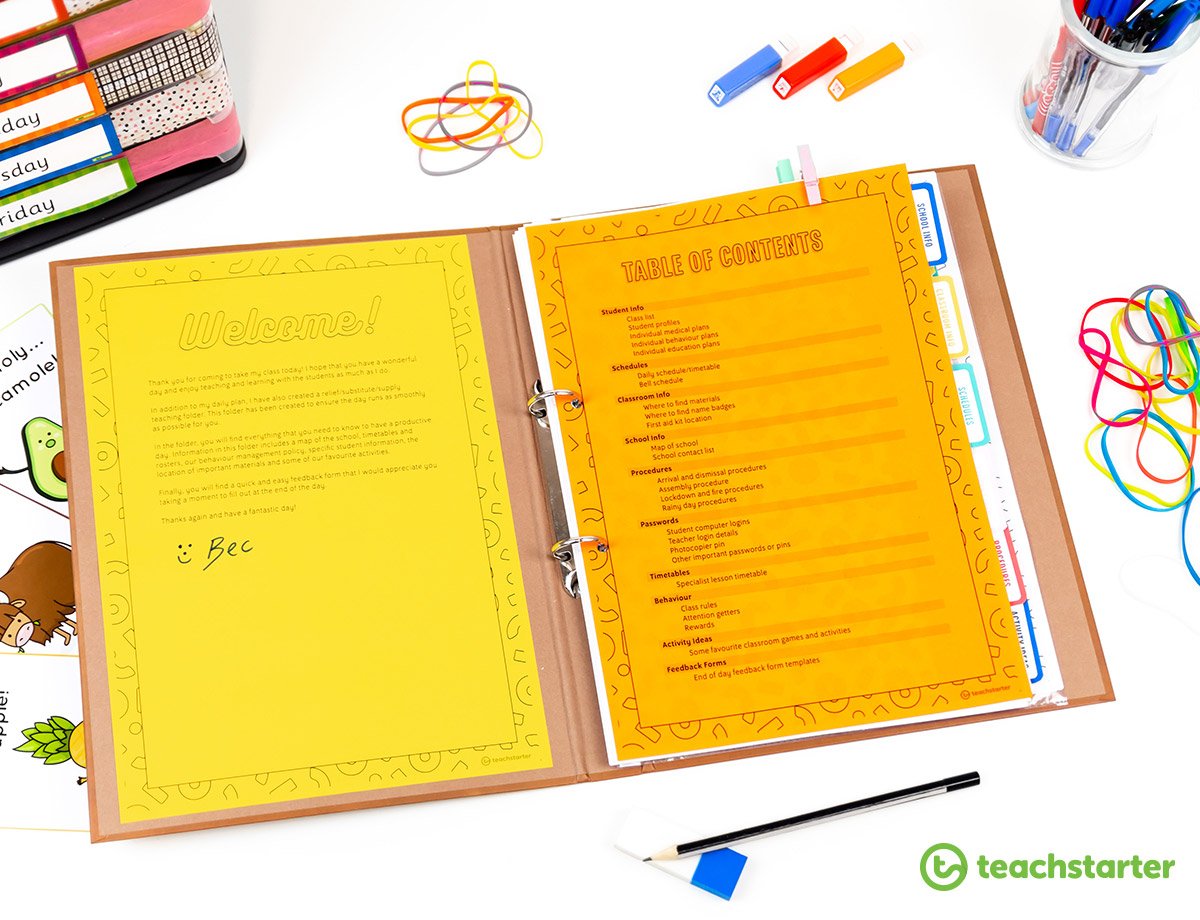 No more writing pages and pages of notes at a ridiculous hour of the morning each time you are sick. If you have one of these little beauties permanently on your desk – you won't have to worry anymore!
Yes, you may still need to provide a brief daily plan of what they will need to focus on – but that's it, you can concentrate on looking after yourself.
---
How to Prepare For a Relief Teacher
Creating a Relief Teaching Folder for Your Classroom
Download our printable Relief Teaching Folder (for Classroom Teachers) templates to help set up a complete guide to your classroom for any relief teacher that enters your classroom.
I'm not going to lie, the initial set up of this folder does take a little bit of time, but the benefits of having this handy when you aren't going to be around are huge! Set it up once and leave it on your desk ready for any teacher that enters your classroom.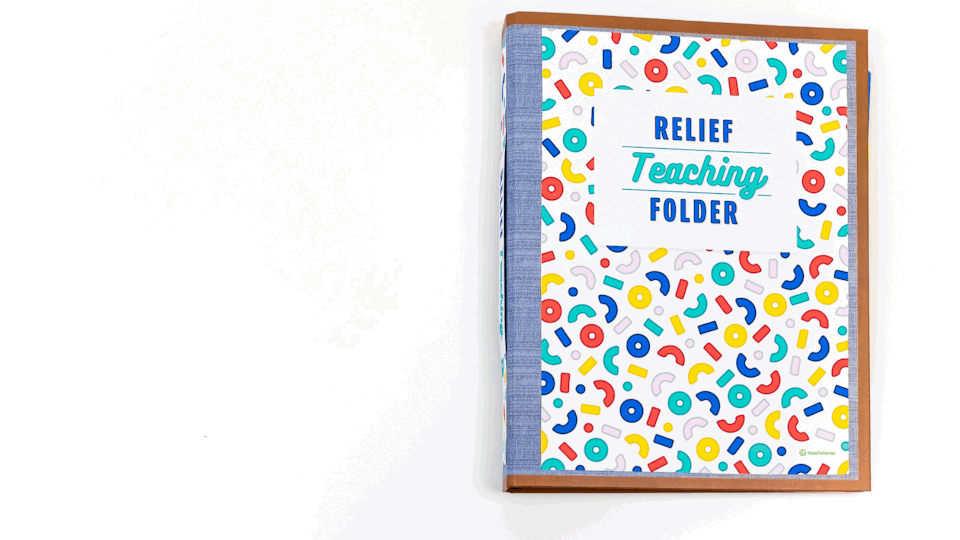 Our relief teaching folder templates include the following dividers and editable templates:
Student Information – class list, student profiles, medical plans, behaviour plans and education plans.
Schedules – daily schedule, timetable and bell schedule.
Classroom Information – where to find materials, name badges and first aid kit location.
School Information – map of school and school contact list.
Procedures – arrival and dismissal procedures, assembly procedures, lockdown and fire procedures and rainy day procedures.
Passwords – student computer logins, teacher login details and photocopier PIN.
Timetables – specialist lesson timetables.
Behaviour – class rules, attention getters and rewards.
Activity Ideas – some of your favourite classroom games and activities.
Feedback Forms – end of day feedback form templates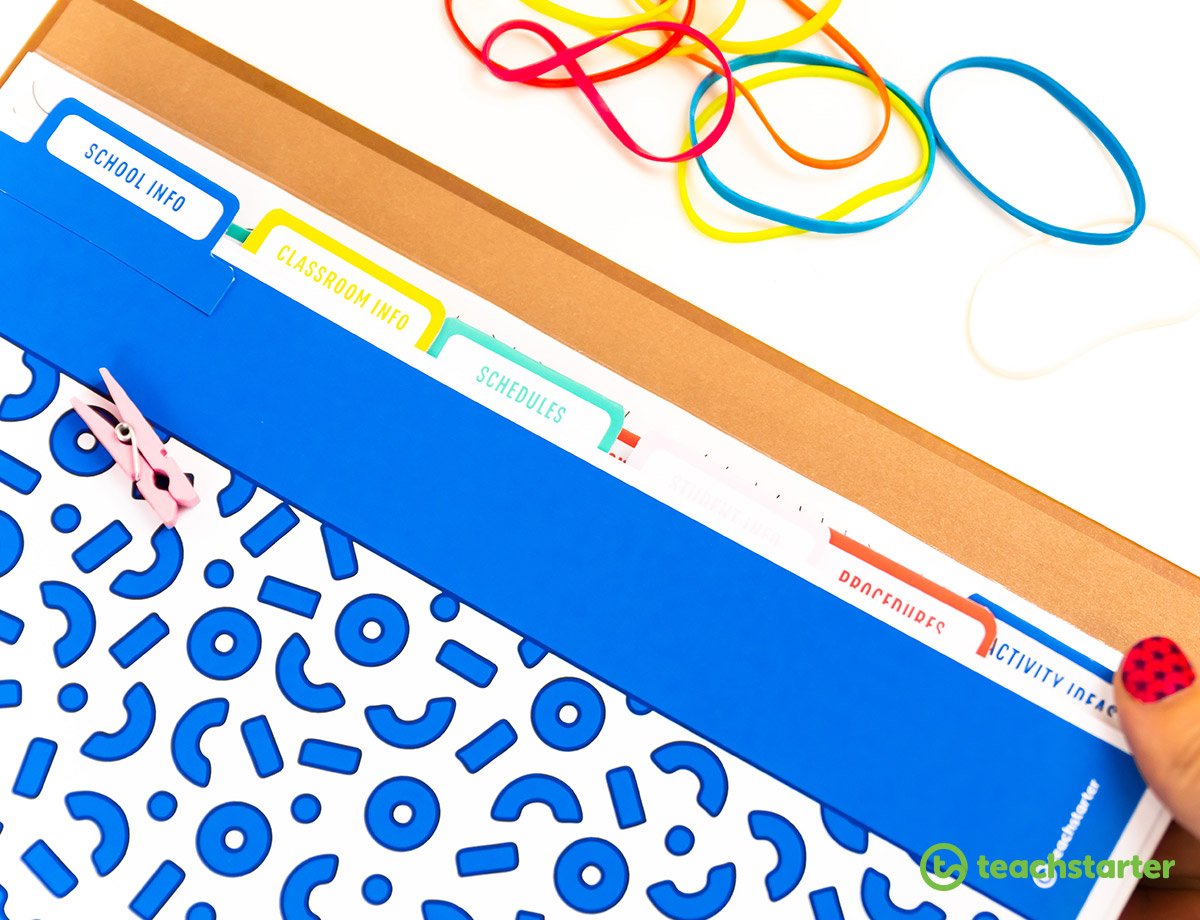 It all seems like so much information – no wonder I panicked when I needed to take a day off! As classroom teachers, you want your students to still have a productive and fun day without you there.
I always treated relief teachers like they were visitors to my classroom, they always felt welcomed and were provided with as much information as possible. I was of the opinion that if a relief teacher wanted to come back to your class, it meant they had had a good day! To ensure this happens, routines need to remain the same, for example, if you have a particular strategy to gain the attention of your class, provide the tools to the relief teacher entering your classroom.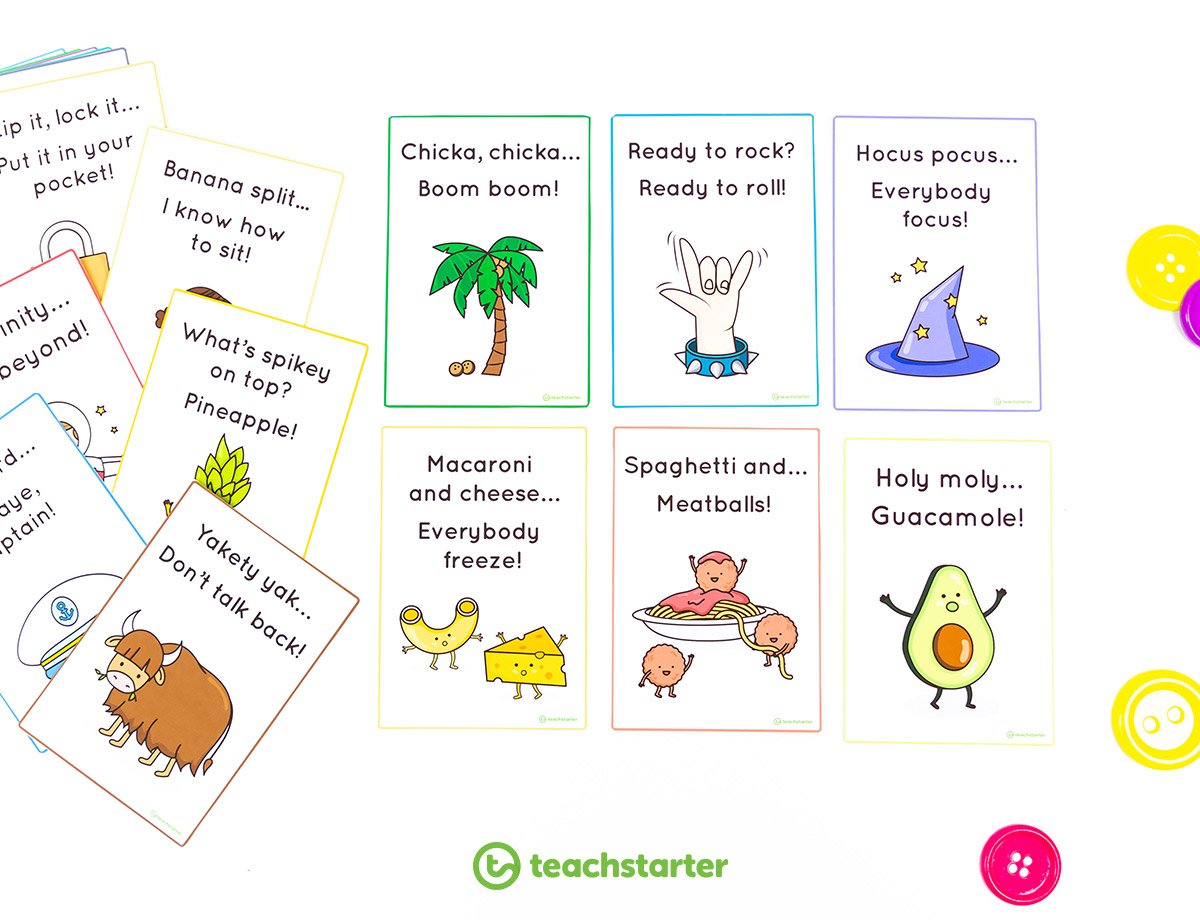 Relief Teacher Behaviour Trackers
Our beautifully illustrated Class Behaviour Tracker – Ice Cream Template and Class Behaviour Tracker – Flower Template are the perfect addition to your Relief Teaching Folder resources.
A great way for you to find out quickly how the day went and to reward your students upon your return.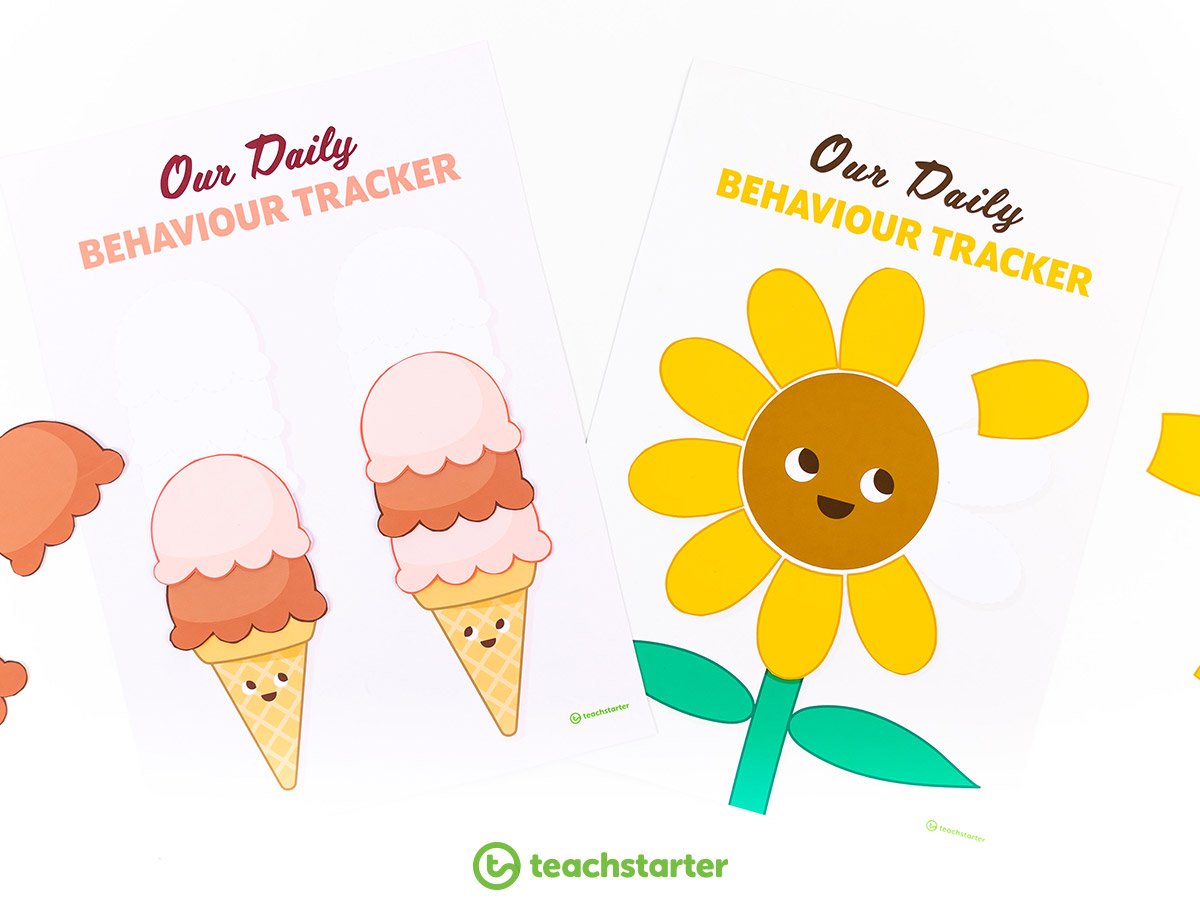 You may like to check out our Relief Teaching Day Plans to leave in your folder as a fall back option if you can't create a day plan.