Plan your work and work your plan – Napolean Hill
Have you noticed that the Teach Starter team are a little obsessed with downloadable, editable teacher planners? We literally squeal each time we get a new design printed! That's why I couldn't help but share this new stunning design, the Tropical Paradise Printable Teacher Diary Resource Pack. This blog features this gorgeous design throughout, as well as giving you some tips and ideas for how to get the most out of your teacher planner so that you can totally nail your teacher planning.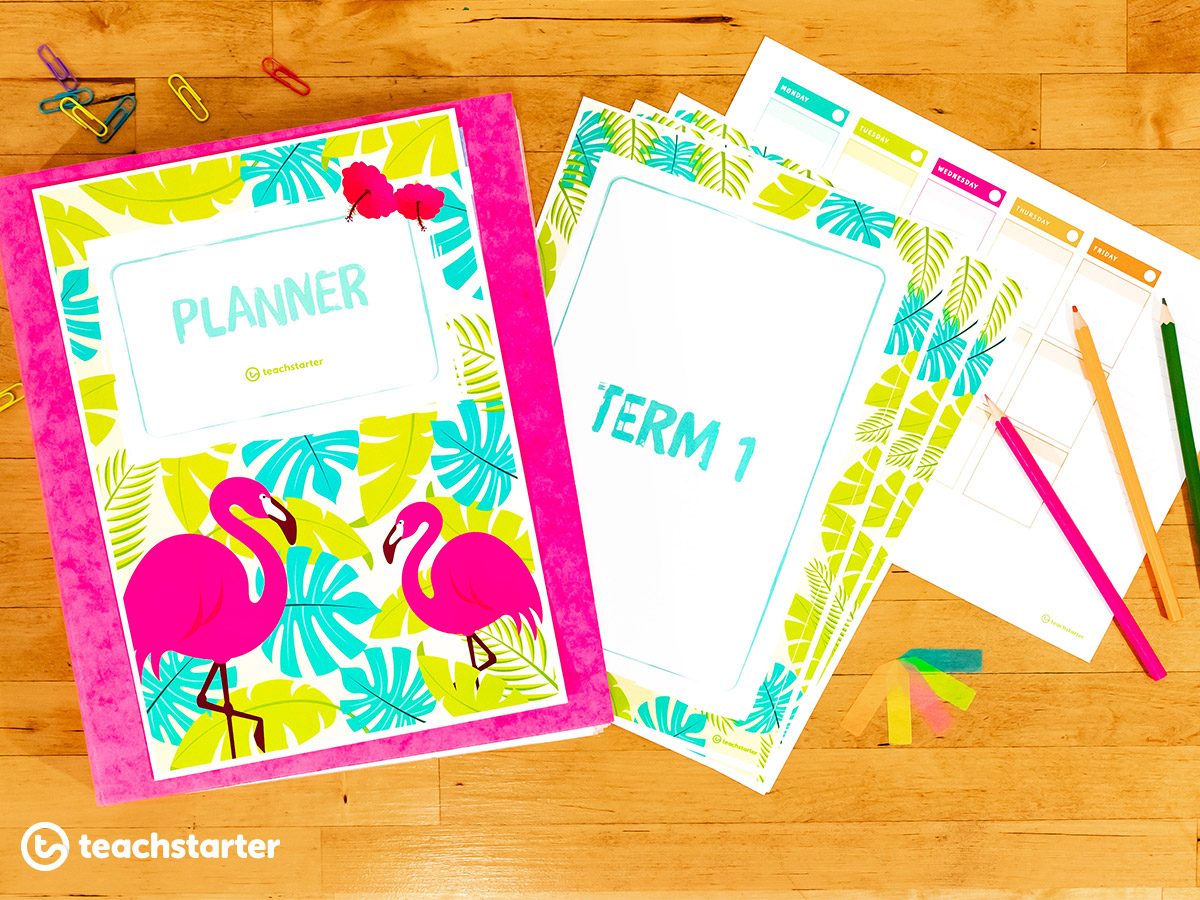 Tips for Using Your Teacher Planner Effectively
So, you've got the gorgeous teacher planner ready to go and just looking at it makes you feel instantly organised. The teachers in the staffroom gasp as they see you open it, now what?
Apart from looking gorgeous, these beauties can really help you more than you realise.
Here are my tips for using your teacher planner effectively.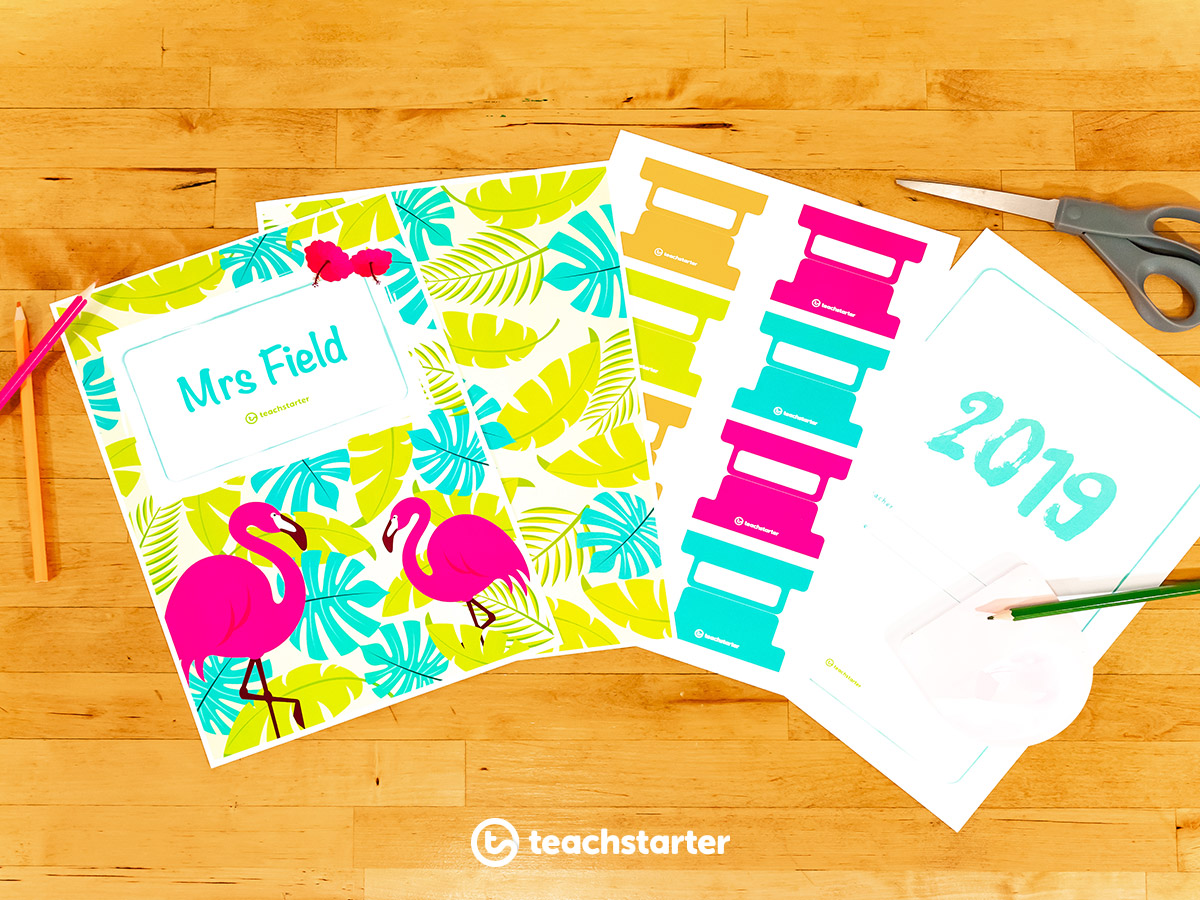 Teacher Planner Layout is Individual
Picking a layout that is going to suit your own personal style is important. You may like to plan a week at a time, or perhaps you feel better when you plan your days out on individual pages. Do what suits you, not what others have.
Not sure what you like just yet? Create term planners. This gives you the ability to trial rial one style for a term and then evaluate what you used and what you didn't really need. Then change it up for the next term.
Another perk of using term planners rather than yearly planners, you can change the design of your planner!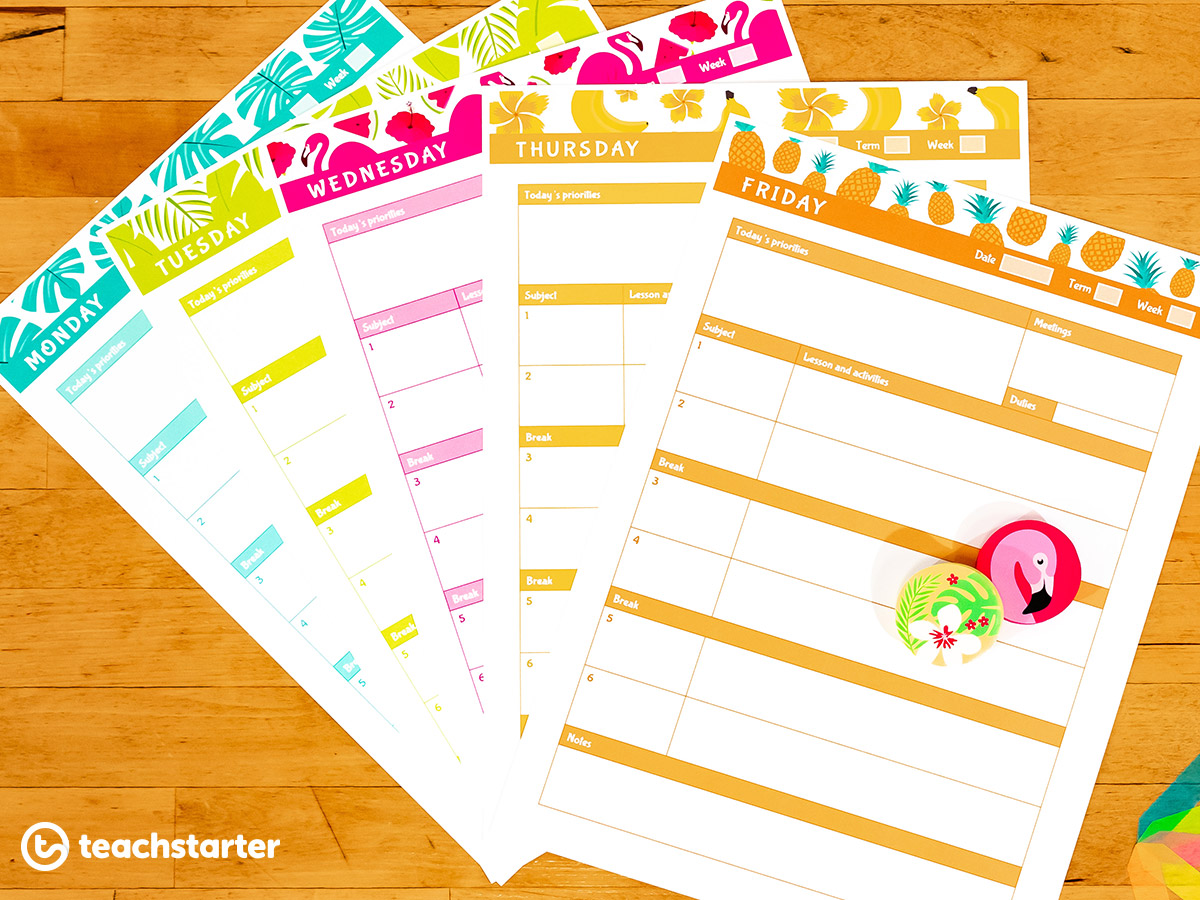 Spend Time Filling in Important Dates
There's no doubt about it, once school starts, the year will just fly by and before you know it you've missed a very important staff meeting. By spending some time at the beginning of the year going through all of those important dates and writing them in your beautiful planner you're eliminating forgetting an important event.
Make sure you also utilise our birthday page for teacher planner to list all of your students' birthdays so that you don't miss any!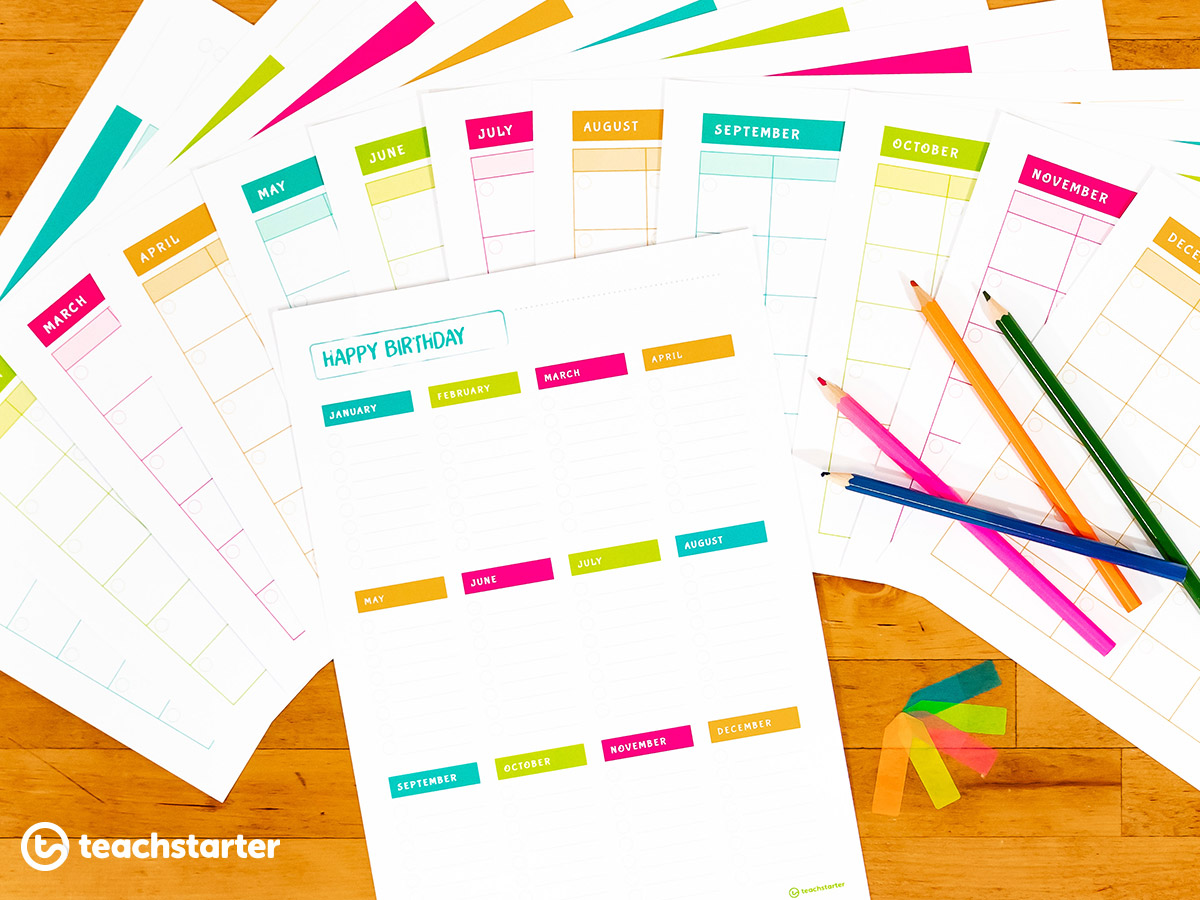 [resource:2213338][resource:2214078][resource:2213182][resource:2213226]
Utilise the Ever-Amazing Sticky Note
Not long ago we wrote about how many ways you can use the extremely versatile sticky note in the classroom on our blog, 36 Tricks to Make Learning Stick.
Sticky notes can be your best friend when incorporated with your teacher planner. Put a sticky note over each lesson to maximise space. Use the sticky notes to keep track of anecdotal messages to yourself about students' work, lesson outcomes or behaviour.
Or, simply use them to keep track of which week you are up to in your planner, rather than spending time flipping through older weeks.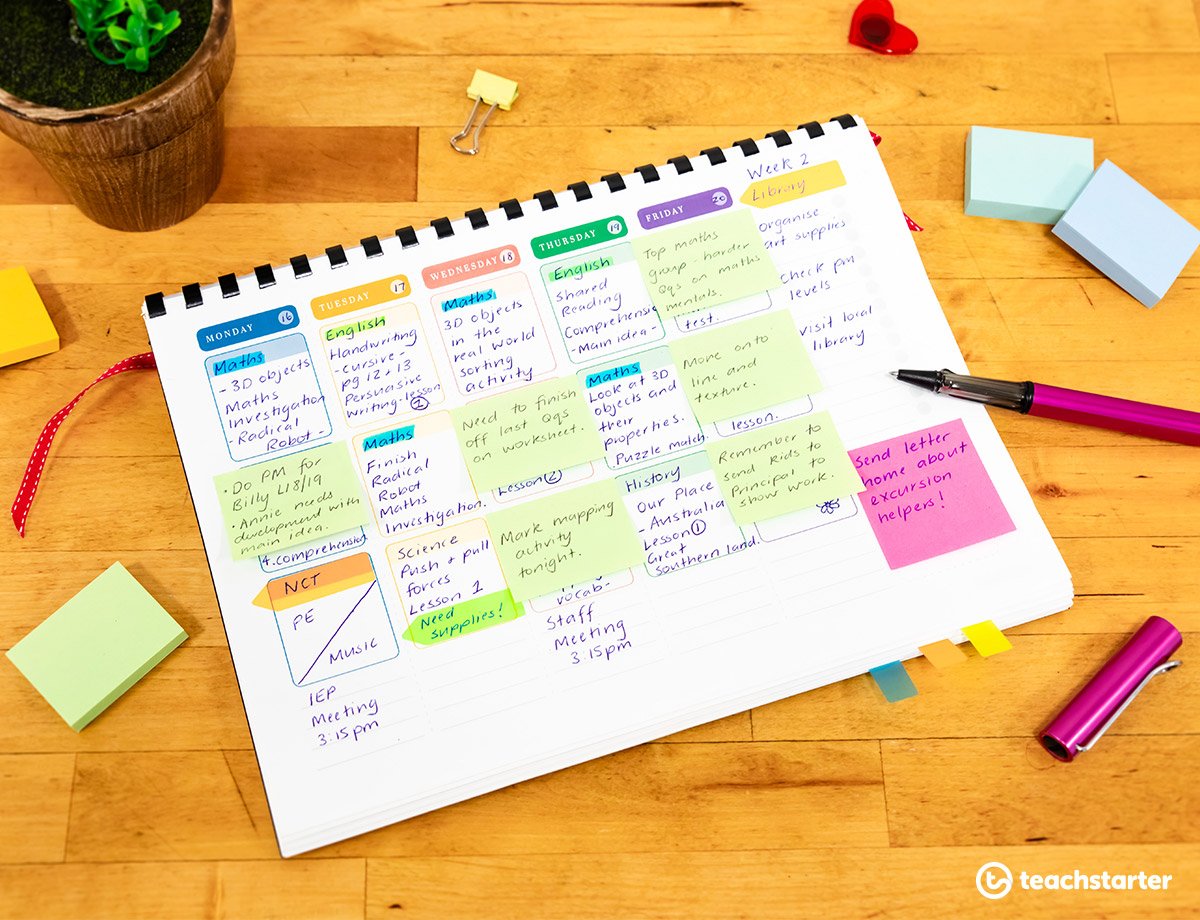 Colour Coding Goodness
If you're a visual learner like me, any colour coding adds an extra element of satisfaction when planning.
You can use highlighters or coloured pens to create a colour coding key for your weekly planning. You can also use colour coding when planning out your term. I used to colour code based on curriculum codes and descriptors.
Record Important Information
There's no doubt about it, teachers need to collect so much data and we need to have it on hand.
Here are just some of our fantastic templates that will support and help you to record important data that you may need at the drop of hat.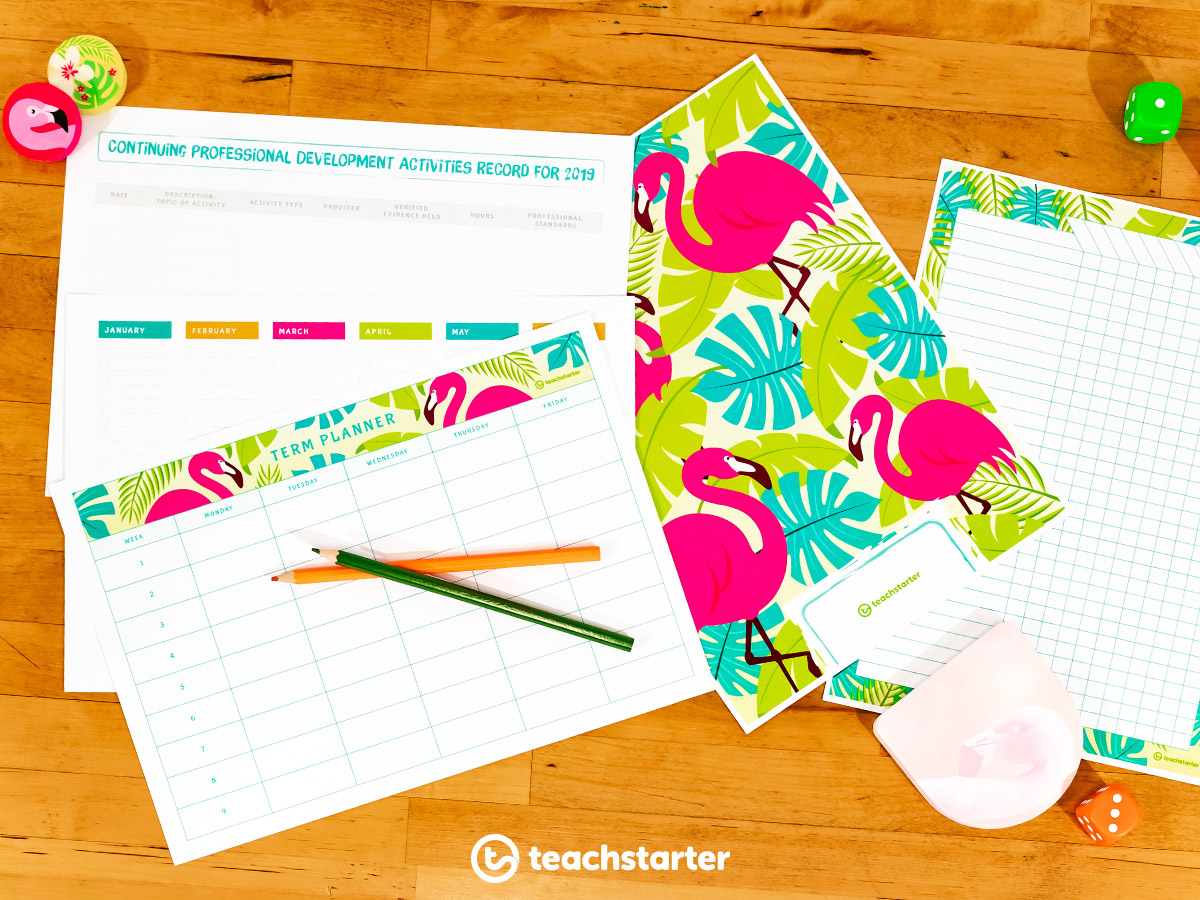 [resource:2214122][resource:2214382][resource:2214386][resource:2214470]
Include Daily Affirmations
When all is said and done and everything becomes a priority, how do you not only get yourself on the list but bump yourself up to the top?
Include this little beauty of a download on the inside cover of your teacher planner for you! Some daily affirmations for teachers that will lift you up to start your day.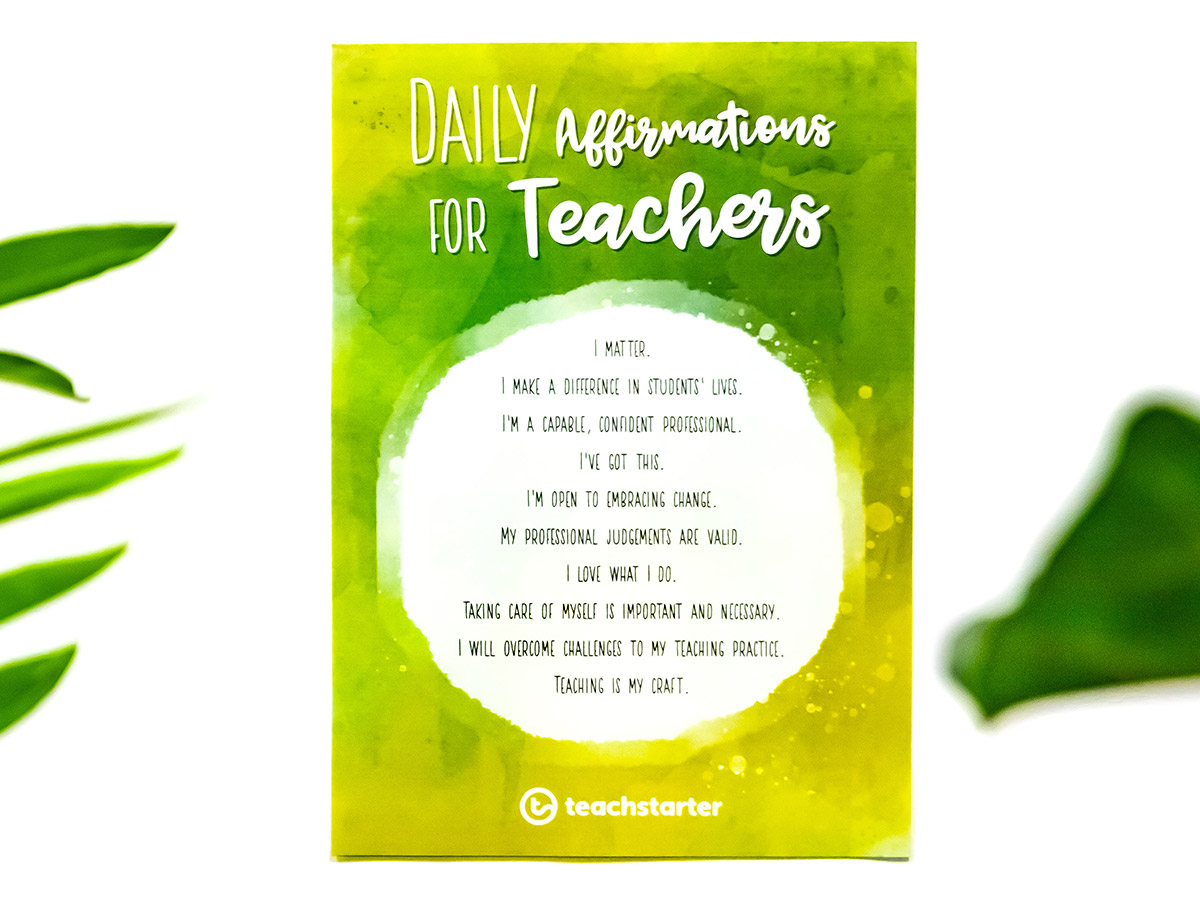 We hope this blog has helped give some hints and tips for getting the most out of your teacher planner!
Here are some other designs that you may like:
[resource:2382578][resource:2196526][resource:2214582][resource:326637]