A set of Australian Curriculum aligned report card comments to use when reporting on The Arts from Foundation to Year 6.
Use this report card writing resource when reporting on The Arts.
These report card comments have been written using the Learning Areas and Content Descriptions found in the Australian Curriculum v8.3.
Most schools have their own expectations when it comes to student reports. The comments provided in this resource should act as a guide only and may need to be modified to suit the individual requirements of your school.
The comments are in a Word document to allow for cutting and pasting.
Use in conjunction with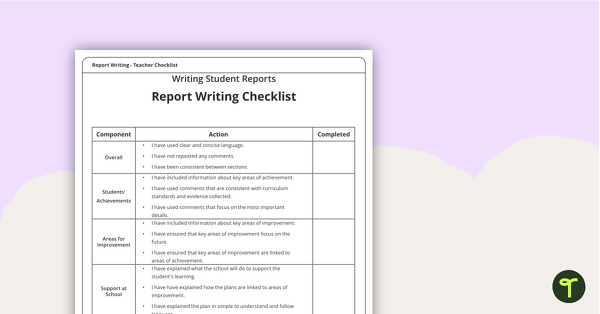 teaching resource
A checklist to help teachers ensure they have included all the basic components when writing student reports.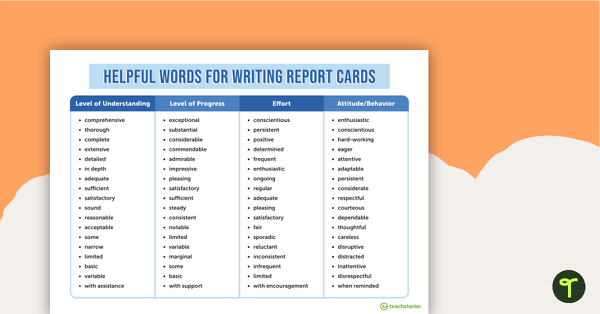 teaching resource
Some helpful words for writing report cards.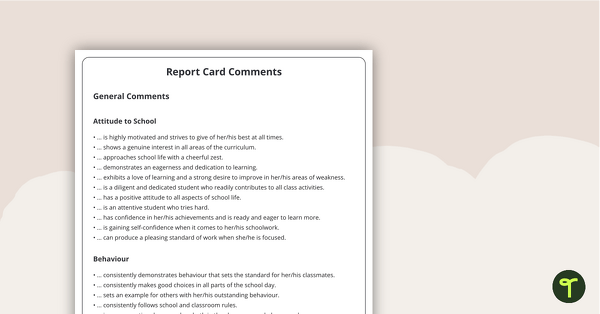 teaching resource
Sample report card comments for General, English and Mathematics.