A 17 slide PowerPoint Presentation outlining Australian immigration history.
Use this teaching presentation in the classroom when learning about the history of immigration in Australia.
The topics covered in this presentation include:
immigration and migration
refugees and asylum seekers
push and pull factors
groups of people who immigrated to Australia in the 20th Century
Australian immigration statistics.
This PowerPoint includes links to the following resources:
teaching resource
A match-up activity linking human migration terms, examples and definitions.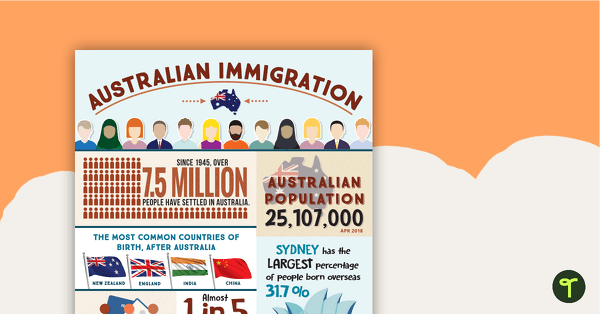 teaching resource
A poster to displaying statistics regarding Australian immigration.