Set up an exciting Christmas photo booth with a printable set of Christmas photo props.
Deck out Your Christmas Photo Booth with  Printable Christmas Photo Props
You've got your holiday decorations up, and you're ready to celebrate!
But wait… what about the photos?
Now you can get your students excited about the holidays with our Christmas Photo Props. Perfect for use in the classroom, our themed photo props are great for students to use when taking pictures during holiday parties or even just as part of your decorating projects. They'll make your class party more fun with a photo booth and ensure unforgettable holiday photos!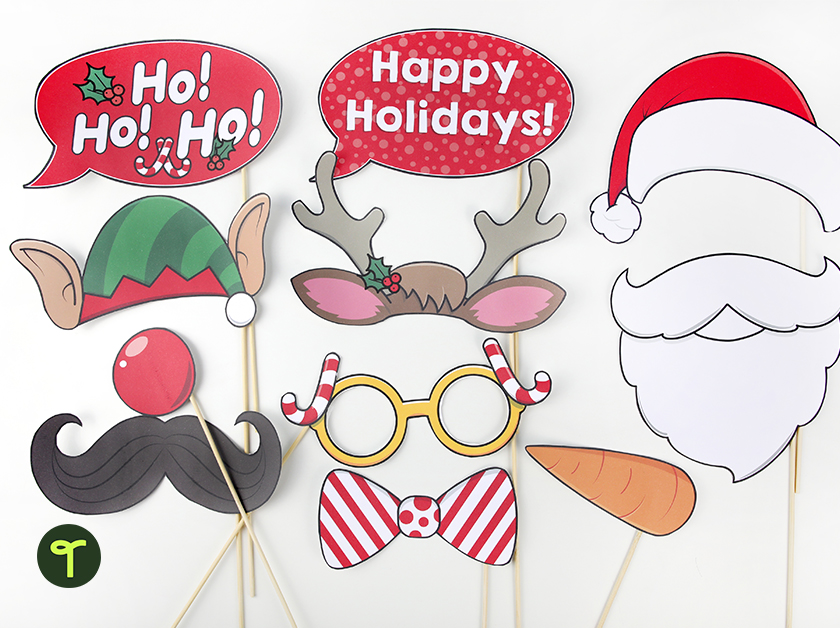 Need a Christmas Photo Booth Backdrop?
We can help with that too! Check out our Virtual Learning backgrounds for fun Christmas backdrops. You can project them onto your board and use them for fun photos!
Download & Print Easy Photo Props for Kids
This download includes twelve photo props. This gives a variety of options to your students – so they can pick the character that appeals to them.