A goal setting template where students identify the smaller aspects that they will focus on to achieve one main goal.
Setting Goals Kids Can See
When you're setting goals with kids, you want students to identify the smaller aspects of a task that will contribute to the final end product. Enter a goal setting template set up like an iceberg so students can visualise the process of achieving results!
Using student goal setting templates that include space for success criteria is a great way for students to visualise each little piece of the puzzle to achieving their goal. With the iceberg concept of this particular template, students learn that for every goal there are a lot of elements lurking below the surface that need to be considered.
This printable template also helps students be accountable for their own learning goals as it helps them see exactly which success criteria they need to tick off to achieve their goal.
How to Use This Goal Setting Template
The template is available in PDF or Microsoft Word form. Select the drop-down arrow beside the download button to choose the format that works for you as well as choosing between full-colour or black and white.
Once you have printed enough templates for each student, issue the following instructions:
Ask students to write their main goal in the goals section at the top of the iceberg. This is the goal that others will see once the task is finished.
On the lines below the water's surface, students should then write the smaller tasks they will need to complete/keep in mind to help them achieve the main goal. These smaller parts might not be explicitly visible to others but will contribute to the main goal.
Students should then fold the template on the waterline and stick into their books so when the page is unfolded, the tip of the iceberg can be seen while working on their task.
For example, if the goal in the top section is 'successfully write a compound sentence,' the section beneath the water line will include success criteria such as including a capital letter, full stop and how to treat two independent clauses joined by a coordinating conjunction!
Goal Setting Classroom Wall
Once students have filled out their icebergs with their goals for the year, why not set up a display wall so students can see how far they've come? Year 6 teacher Ms. Jordyrai did just that — she set SMART goals with her students and used our template to share them on the wall!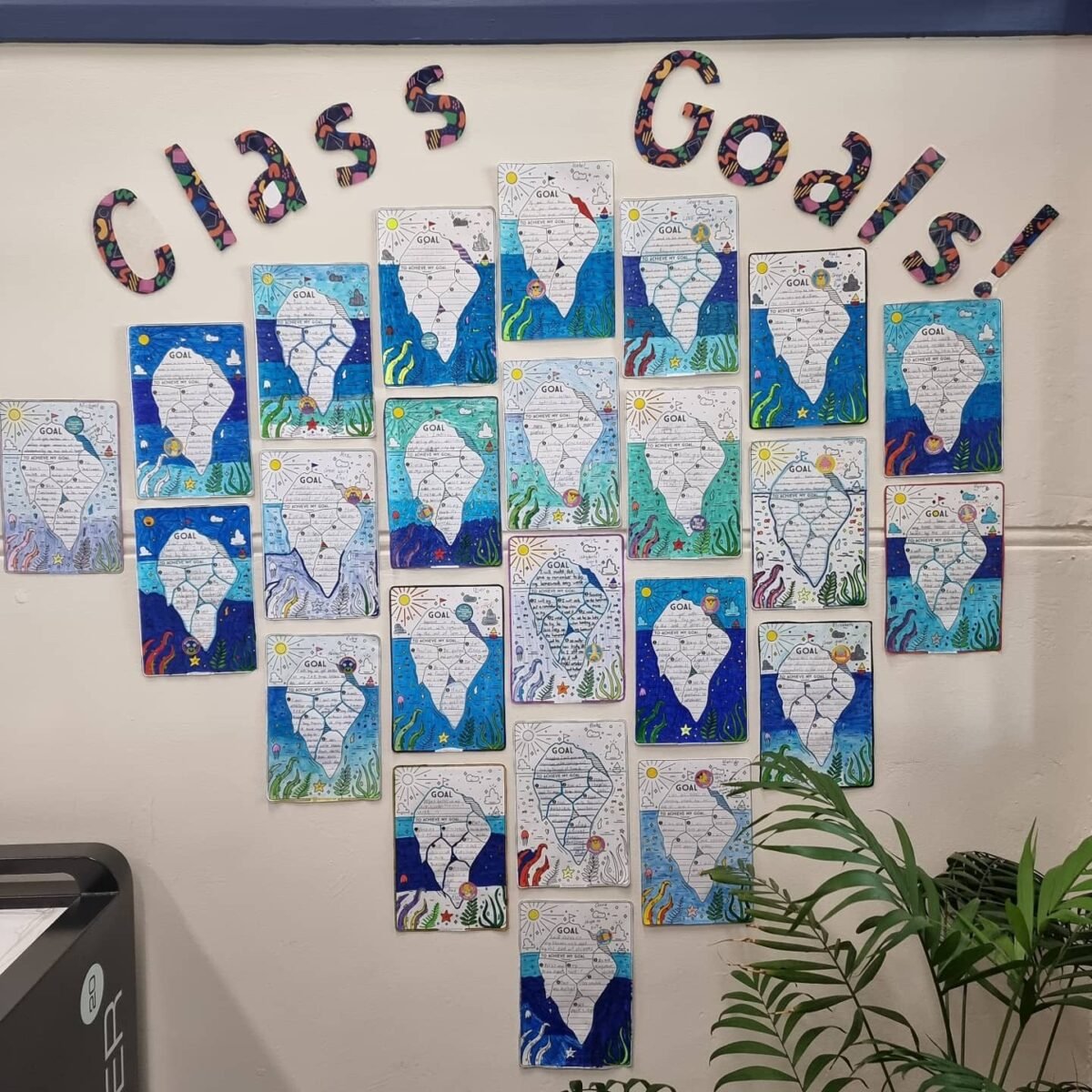 Check out our Mountain Goal Setting Template below.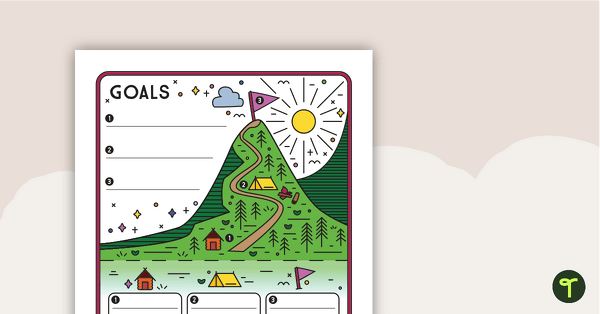 teaching resource
Set new goals for the school year with a printable goal setting template.