Do something different on International Dot Day and make a wearable Dot Day hat to show off your students' creativity.
Fun Activities for International Dot Day
What is Dot Day? Dot Day is a day to connect, collaborate and create. Teachers and students around the globe participate in Dot Day by writing, drawing, painting and making works of art in the classroom.
We've put together the perfect non-traditional Dot Day activity for you to share with your students on Dot Day. This craft template presents your students with a uniquely designed hat to wear during the day's festivities.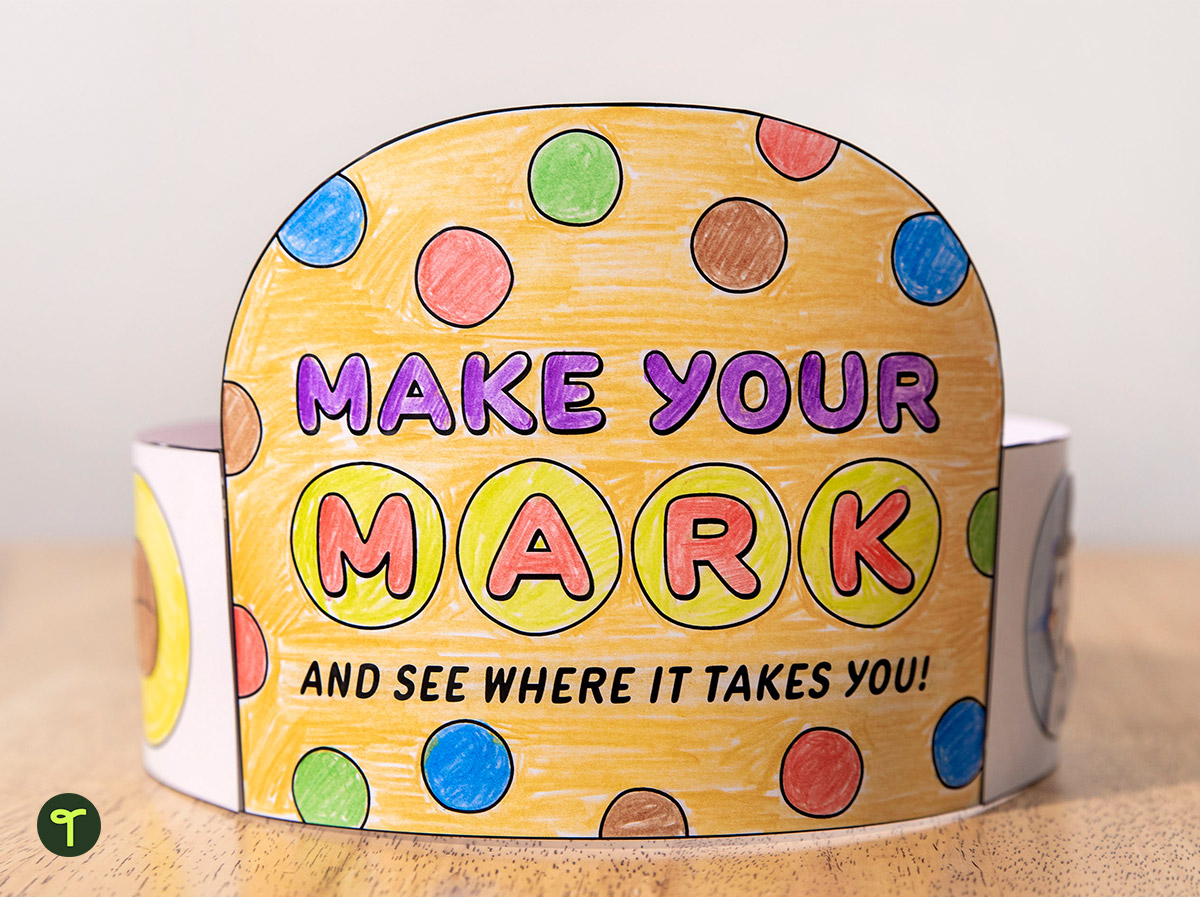 This activity encourages students to think outside the box (or circle) and use their imagination to turn a series of six circles into unique objects. Then, they use their creative drawings and hat template to assemble a completely unique Dot Day hat.
Easily Download & Print
Use the Download button to download the PDF resource file. Print each student a copy of the provided template and they're ready to create!
Get more worksheets to have handy!
---
Don't stop there! We've got more activities to spice up International Dot Day  
[resource:4836215][resource:4834552][resource:4835782]