A welcome sign and accompanying name tags to display on the front door of your classroom.
Print the welcome sign and name tags, then write your students names on each of the name tags.
Cut them out and display them on your class door or window.
Use this resource in conjunction with: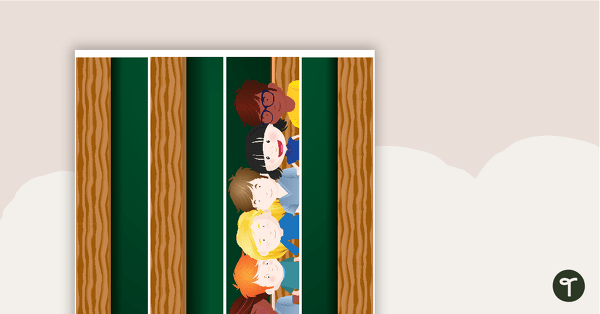 teaching resource
Theme your cork boards with these Kids Cork Board Borders.
teaching resource
Kid themed desk tray labels for your students.