A set of posters featuring a definition of monotheistic religion and set of symbols for Islam, Judaism and Christianity
A set of educational posters that can be used when students are learning about symbols, religion and identity.
You may also like these teaching resources: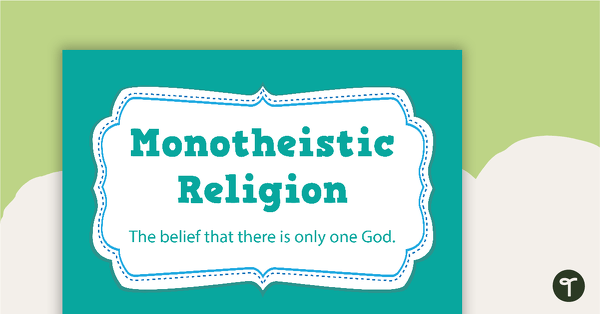 teaching resource
A set of vocabulary words relating to monotheistic religions.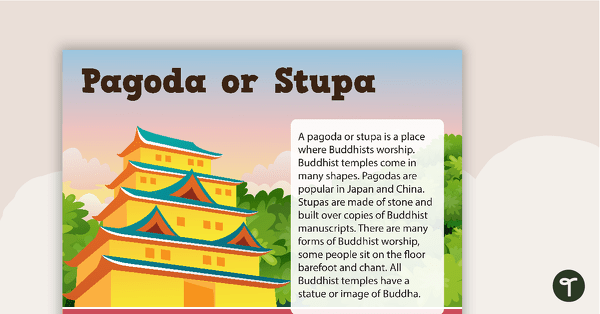 teaching resource
5 educational posters featuring places of worship.