A worksheet which will have the students evaluate their ecological footprint and compare it with the class.
This teaching resource can be used when looking at natural and processed materials and the impact their use can have on the earth.
The ecological footprint is a measurable effect that humans have on the world around them. By utilising this classroom worksheet the students will gain a better understanding of the implications of the actions of humans and their resource use.
Use this resource in conjunction with the Ecological Footprint Poster.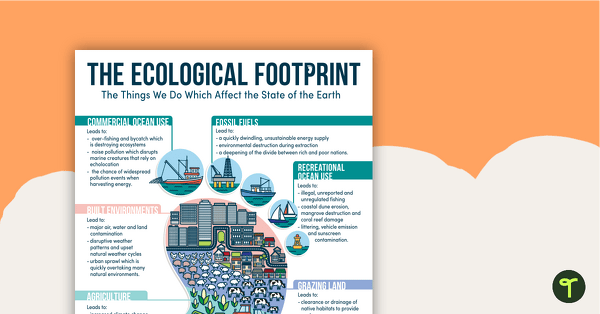 teaching resource
An infographic poster showing the implications of The Ecological Footprint.