A connecting display for students to list their favourite things and where in the world each comes from.
Use this Harmony Day resource with your students to reflect on the many cultures that are experienced within Australia.
After writing their name and where they were born, students write their favourite food, sport, cartoon and type of music. They then research the countries and cultures where each favourite originated.
They draw a self-portrait within the outline of Australia, and add drawings or pictures of some of their favourite things.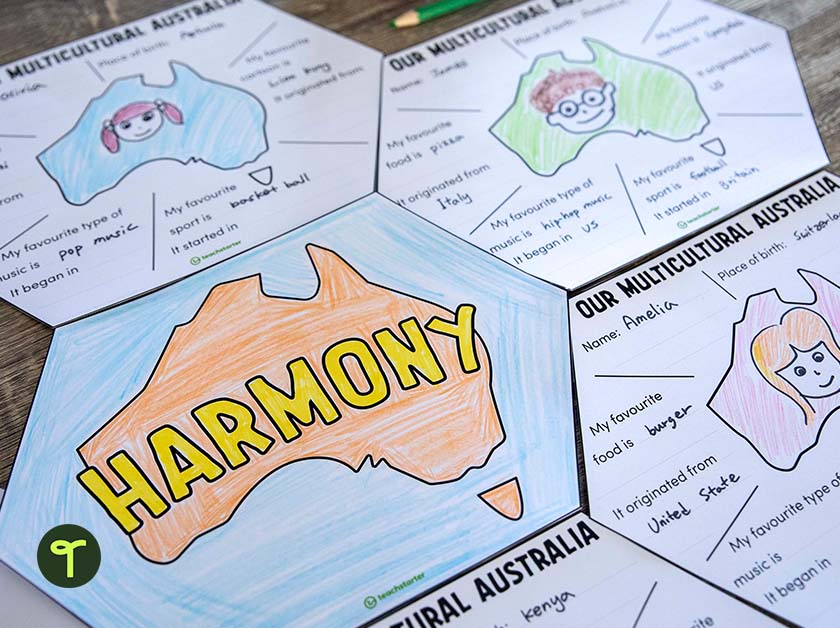 Once complete students will cut out the hexagonal shape, and  you can place them together to create a tessellating display on a wall promoting Harmony Day.
Provide fast-finishers with a copy of the second page to decorate with geometric patterns. Encourage the use of the colour orange in their designs. These 'Harmony' pages can be interspersed among the other pages of the wall display.