Encourage your students to use positive self-talk on a daily basis with this motivational classroom poster.
Do Self-Talk the Right Way with Our Positive Self-Talk Poster
Students these days are very familiar with the word 'resilience'. As educators, we are constantly encouraging our students to face challenges with a growth mindset, to accept mistakes as a part of the learning process, and to approach life with a positive attitude.
But… do our students know what all of this looks like when applied to their own lives? Not always!
This educational classroom poster has been designed to show your students how they can flip their self-talk from negative to positive. Research has shown that positive self-talk can improve self-esteem, increase motivation and reduce symptoms of anxiety in children. 
The poster provides examples of how students can flip common negative self-talk statements to make them positive. For example:
Instead of thinking this…This isn't working the way I want, so I might as well give up.

Try thinking this… Things don't always work the first time. Keep trying!
Unlock the Power of Positive Self-Talk in Your Classroom
This growth mindset poster has been developed by a group of experienced educators to support your students in learning positive self-talk.
Print and display the poster in a prominent place in your classroom so that students are regularly reminded of the importance and benefits of transforming negative thoughts into positive ones! 
Why not have your students write their own positive self-talk statements on coloured card, then display them around the poster for additional motivation!
Download the File Format That Best Suits Your Classroom!
Use the dropdown menu next to the Download button to select from the PDF or Google Slides version of this resource.
---
Looking for more brilliant classroom management resources? Look no further, we have you covered!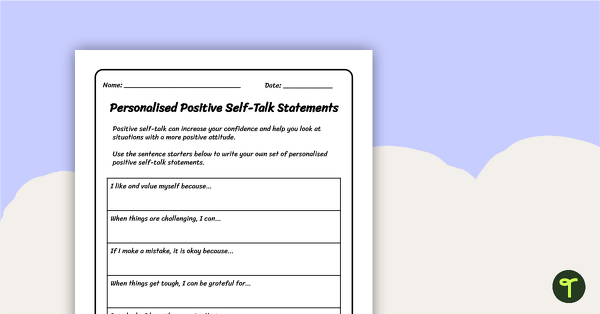 teaching resource
Face challenges with positivity and a growth mindset by compiling a personalised list of positive self-talk statements.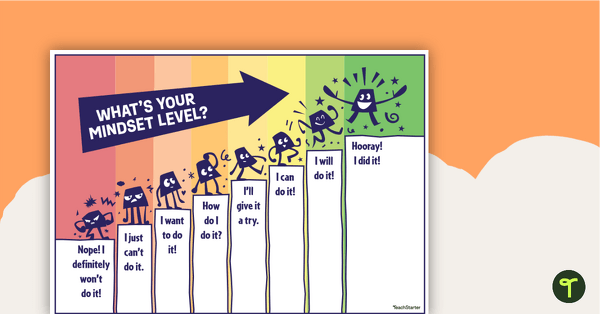 teaching resource
Encourage your students to adopt a growth mindset with this engaging classroom poster.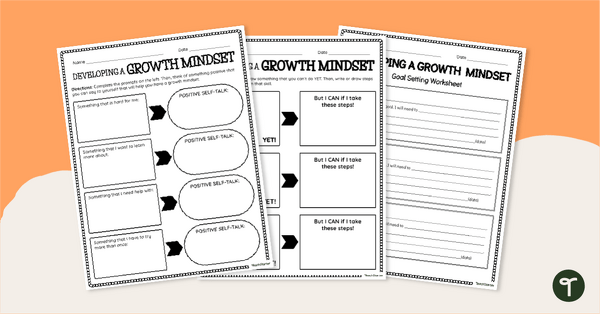 teaching resource
Practise developing a growth mindset with this 2-page worksheet.