Show your students the process materials go through when they are recycled with printable recycling posters.
Show Your Students the Entire Recycling Process
Teaching students about the importance of recycling and its impact on the environment is crucial in today's world. Are you looking for an effective way to educate your students about the recycling process?
This poster shows the recycling process from the recycling materials being put in the recycling bin, picked up in the recycling truck, manually and then mechanically sorted, turned into bales, and then recycled into new products.
What are the Steps in the Recycling Process?
While it seems simple, recycling is not an easy process. The steps that occur when recycling used materials are
Collection: Humans collect recyclables and place them in recycling bins.
Transportation: Recycling trucks travel around the city collecting recyclables from people and businesses.
Manual Sorting- Recyclables are manually sorted to remove any unusable materials.
Mechanical Sorting and Cleaning- Machines further sort materials and clean the recyclables.
Baling- Recyclable materials are pressed into large bales for transport to facilities.
Reuse- Manufacturers use recycled materials to make new materials.
Our printable poster is the perfect tool to help students understand the steps that recyclable materials go through in order to be recycled. With clear and concise illustrations and descriptions, this poster will make a great addition to any environmental science lesson. Using our poster, you can engage your students in a meaningful discussion about the importance of recycling and how it can positively impact the world around them.
Download and Print Your Recycling Poster
You're just a click away from getting your new resources! Use the Download button to download the quick-print PDF version.
Need more resources? Here are a few of our favourites!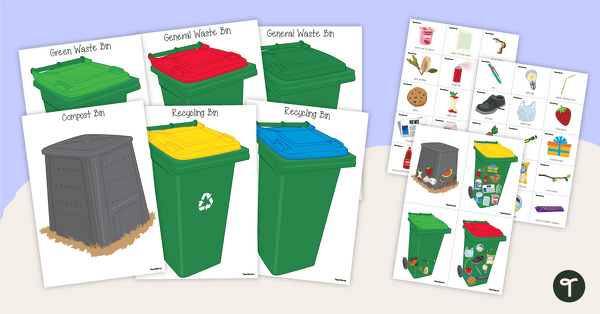 teaching resource
Learn about recycling, composting, and sustainable practices for waste management with a fun sorting activity.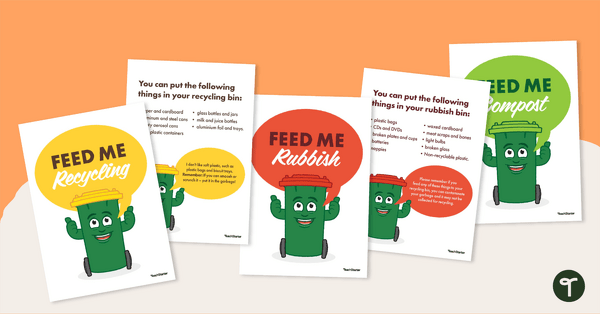 teaching resource
Posters outlining what can be put in the different types of bins.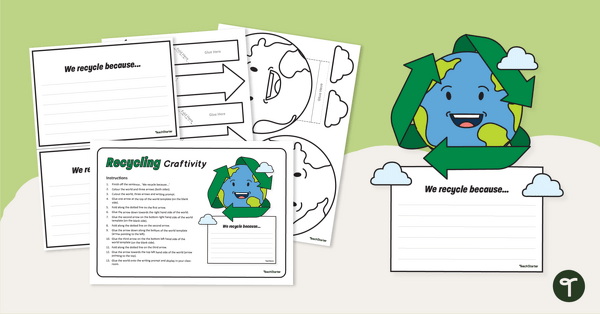 teaching resource
Write about why we recycle and create this recycling craft to display in the classroom.