A set of 6 worksheets to inspire students to think about Remembrance Day.
Remembrance Day is held on 11 November every year. It marks the anniversary of the end of World War I in 1918.
Use this set of worksheets to acknowledge this important Australian commemoration in your classroom.
The pack includes the following:
Remembrance Days 5 Ws (who, what, when, where, why)
Interview a Veteran
Living on an Aircraft Carrier
We Will Always Remember
What I Know About Soldiers
You may like to use some of our other thoughtful Remembrance Day resources.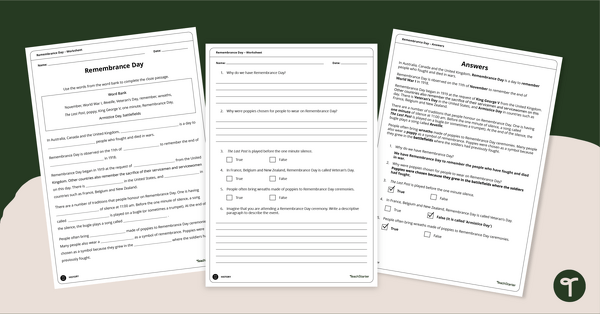 teaching resource
Educate your students about the history of Remembrance Day with this close passage comprehension task.
[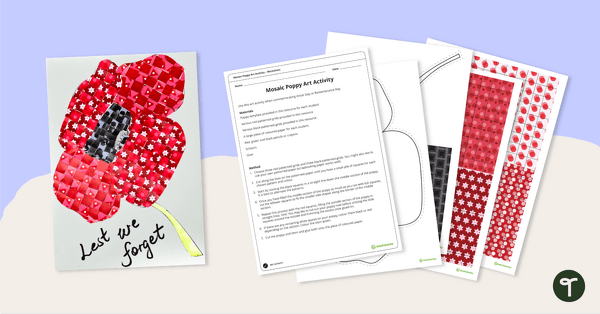 teaching resource
A creative art activity to use when commemorating ANZAC Day and Remembrance Day in the classroom.
teaching resource
A colouring template for an agamograph to be used on Anzac Day and Remembrance Day.