Help your students learn how to ask for things politely with this social story mini-book.
Let's Be Social – Stories for the Classroom
Recognising appropriate social cues and how to interact with others are important skills for all students. Understanding how to communicate, be a good listener and be a good friend are all skills that will help students succeed in the classroom and transfer into adulthood. 
Teach Starter has created a printable mini-book to help your students learn how to ask politely when making a request of a peer or adult. Each page is designed in a simple manner with real-life photographs to help students make connections and understand the examples. In this mini-book, students will learn important points such as:
I need to remember to ask for things in a polite way.

I must wait for the person to answer before reaching for something.

People will want to help me if I am polite.
The last page of the mini-book also poses a question with three picture choices for students to choose from as their answer.
Multiple Applications for This Asking Politely Mini-Book
This social narrative story can be used in a variety of different ways with your students. It could be used as a:
whole-class lesson (via smartboard)

collaborative group activity

targeted teacher-student activity

take-home resource. 
Easily Download and Print This Social Story
Use the dropdown icon on the Download button to choose between the PDF or editable Google Slides version of this resource. 
Print on cardboard for added durability and longevity. Cut each page along the dotted line, stack the pages together and secure them with staples.
We recommended double-sided printing for sustainability purposes.
---
Lindsey Phillips, a Teach Starter collaborator, contributed to this resource.
Download more fabulous resources to support your students' social-emotional learning: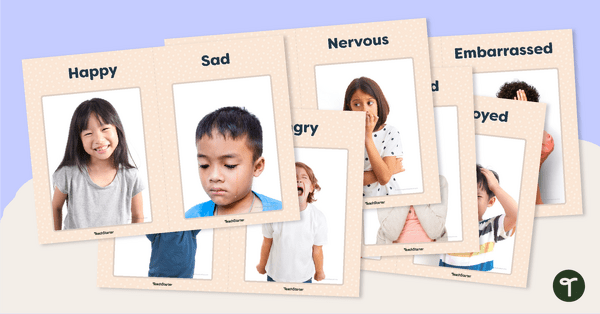 teaching resource
Improve your students' emotional literacy with this set of feelings flashcards.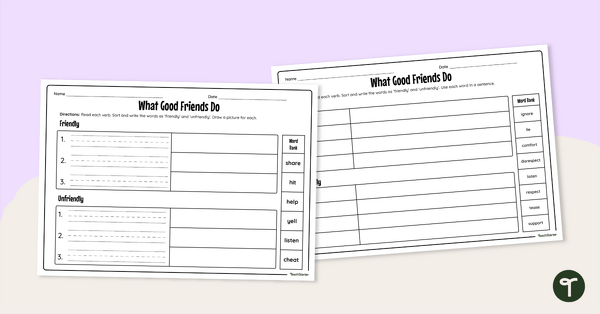 teaching resource
Sort verbs according to if they are friendly or unfriendly interactions with this friendship worksheet.