Help your students learn how to cope when they make a mistake with this social story mini-book.
Let's Be Social – Stories for the Classroom
In recent times, teaching students to develop a growth mindset has become a huge focus for teachers. Helping students develop the necessary skills and strategies to cope with mistakes has become an integral part of our students' social-emotional education.
Teach Starter has created a printable mini-book to help your students learn how to cope when they don't get the right answer. Each page is designed in a simple manner with real-life photographs to help students make connections and understand the examples. In this mini-book, students will learn important points such as:
It is okay to get answers wrong. Everybody makes mistakes.

I can learn new things from my mistakes.

My teacher and my friends can help me.
The last page of the mini-book also poses a question with three picture choices for students to choose from as their answer.
Multiple Applications for This Growth Mindset Mini-Book
This social narrative story can be used in a variety of different ways with your students. It could be used as a:
whole-class lesson (via smartboard)

collaborative group activity

targeted teacher-student activity

take-home resource. 
Easily Download and Print This Social Story
Use the dropdown icon on the Download button to choose between the PDF or editable Google Slides version of this resource. 
Print on cardboard for added durability and longevity. Cut each page along the dotted line, stack the pages together and secure them with staples.
We recommended double-sided printing for sustainability purposes.
---
Lindsey Phillips, a Teach Starter collaborator, contributed to this resource.
Download more fabulous resources to support your students develop a growth mindset: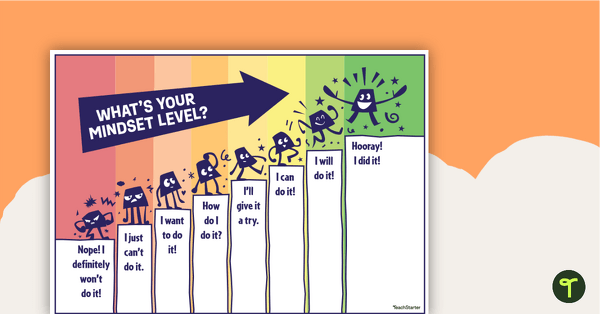 teaching resource
Encourage your students to adopt a growth mindset with this engaging classroom poster.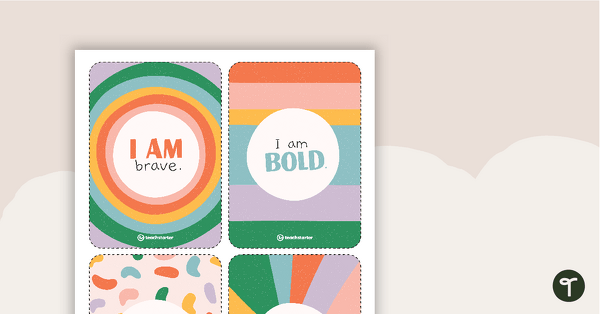 teaching resource
A set of 24 inspiring positive affirmation cards to encourage a growth mindset, self-confidence and self-belief.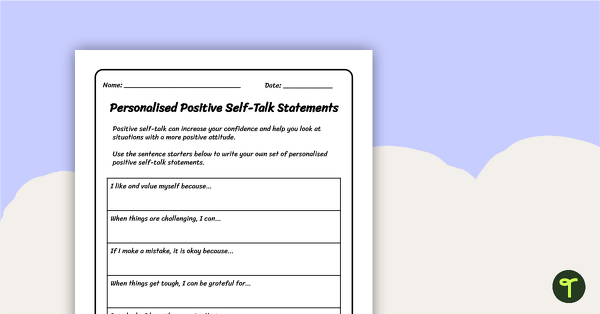 teaching resource
Face challenges with positivity and a growth mindset by compiling a personalised list of positive self-talk statements.