Give a confidence boost to your students before heading into a test or exam with these testing gift tags.
Test Gift Tags for Students
When it comes to NAPLAN or other tests, some students may get anxious or worried about how they will perform. These testing gift tags aim to alleviate this pressure, reminding students that they are supported and helping them regain their confidence.
Each of these ten 'punny' gift tags has a motivational message to make your students smile! Some favourites include:
We're POPPING with positive thoughts.

🍿

You are PAWS-itively amazing!

🐕

Your work is TURTLE-y awesome!

🐢

Well done, you've SNAILED it!

🐌
Tips for Implementing Testing Gift Tags 
These gift tags are super easy to implement before or after a test and will have a big impact on your students. Look at some of our ideas below.
✏ Pencil Toppers
Get some special pencils and attach a testing gift card to each. Hand these out as gifts to your students after testing time.
🎒 Bag Tag Surprise
Tie a tag onto each student's bag as a special surprise before going home. Write a personalised message on the back of the tag.
🎊 Desk Motivation
Place a gift tag on each student's desk on the morning of the test. They can keep it there throughout the day to look at whenever they need a confidence boost.

Easily Prepare This Resource for Your Students
Use the dropdown icon on the Download button to choose between the PDF or the editable Google Slides version of this resource. 
The tags print four to a page. Print on cardboard for added durability and longevity.
---
Don't stop there! We've got more activities and resources that cut down on lesson planning time: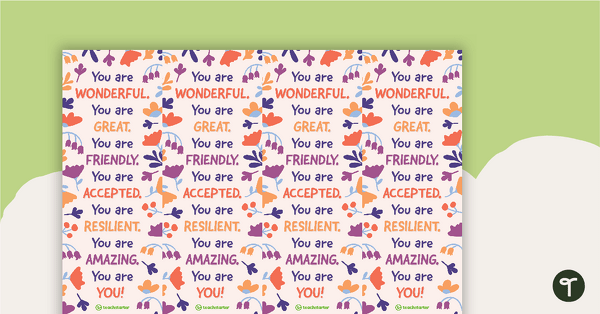 teaching resource
A beautiful bookmark with affirmations for your students.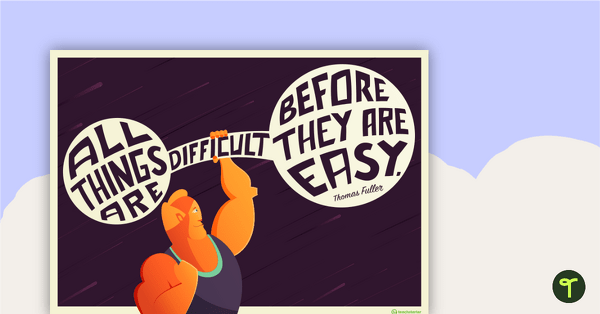 teaching resource
Promote a growth mindset in your classroom with this motivational poster.
teaching resource
Highlight the difference in language between a growth mindset and a fixed mindset with this handy poster.