Use this fun teaching resource to help your students explore Year of the Tiger in your classroom.
Celebrate 2022 With Our Year of the Tiger Drawing Activity
It's Lunar New Year! This drawing activity will spark your students' imaginations as they work to create a picture of a tiger using only a few lines to guide them.
What Personality Does a Tiger Have?
Before completing this activity, have a class discussion about adjectives.
For example, people born in the Year of the Tiger are determined and inspirational, making them natural leaders. Encourage your students to draw a tiger depicting those traits. Don't forget stripes and a ferocious smile!
Diversify This Year of the Tiger Drawing Activity
If your students need additional support with this activity, provide a large-copy version of the example on page 1 for them to copy. Alternatively, turn this into a whole-class guided drawing activity.
Encourage your students to explore their creative side with a 'finish the picture' activity they can swap with a friend?
Explore more Lunar New Year resources to bring the celebration into your lessons!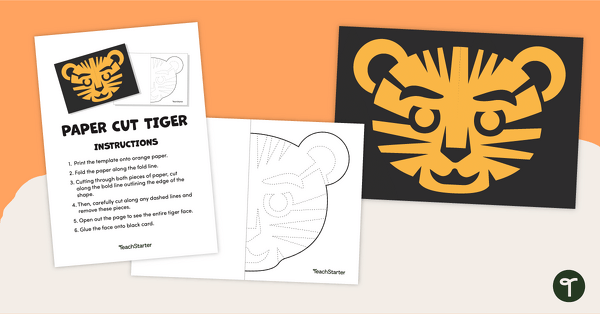 teaching resource
A tiger-themed fine motor cutting activity for Lunar New Year.