To be sure, St Patrick's Day is one of the most special occasions around!
Next Sunday, March 17th is St Patrick's Day! From history to art and craft, we have some of the most fun and educational St Patrick's Day activities to help you share this merry day with your class!
---
10 St Patrick's Day Activities
You may not necessarily associate St Patrick's Day with kid-friendly activities – but there are many ways that you can get into the holiday spirit with your students.
Sit back with some green tea and read ahead for activities and resources guaranteed to give your class a good craic!
St Patrick's Day Comprehension
Introduce your students to St Patrick's Day with our interesting St Patrick's Day Fact Sheet! Your students will love reading about the theme and traditions of St Patrick's Day.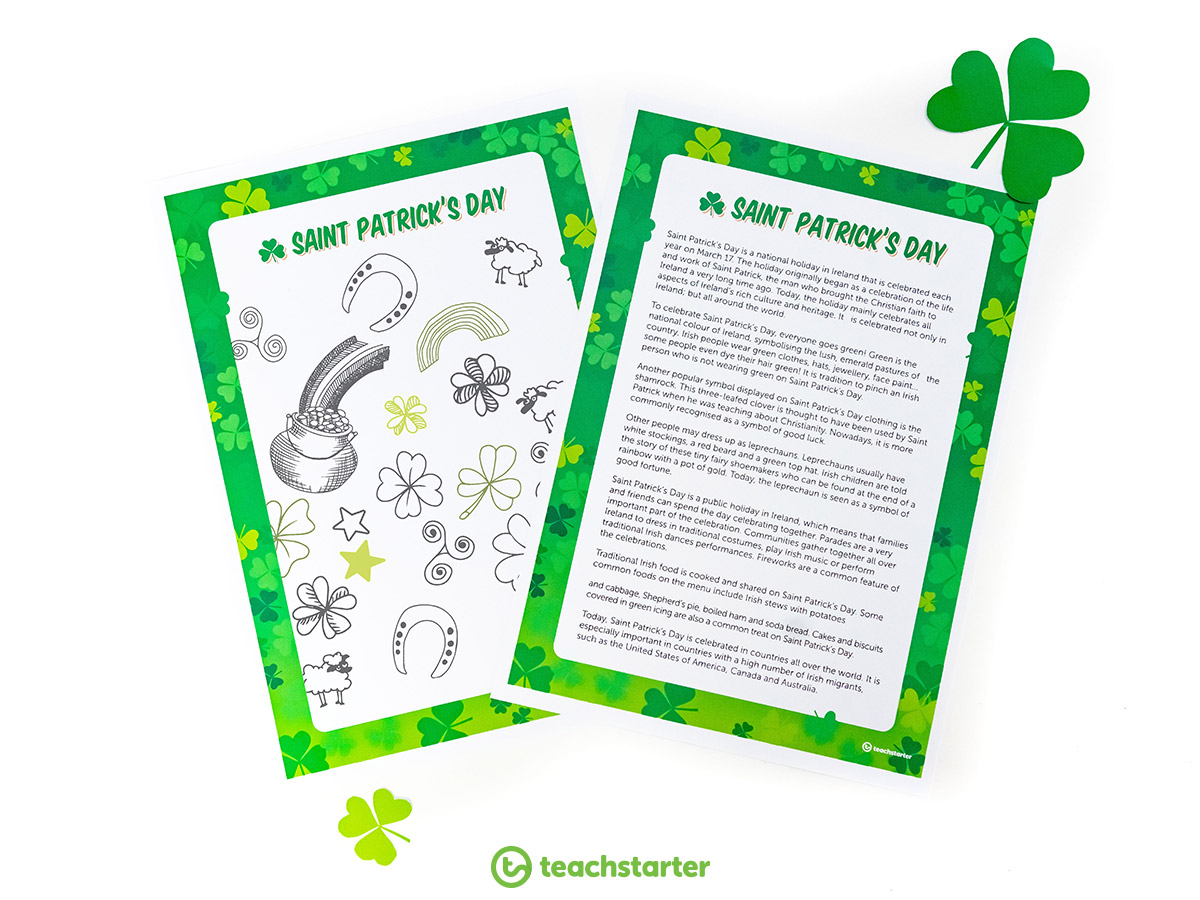 Use the information on this poster to discuss St Patrick's Day vocabulary and history, as well as the common symbols associated with the celebration. Why not use our colourful St Patrick's Day Page Borders to encourage your students to draw the symbols they hear as you read the information to them?
St Patrick's Day Decorations
You can't celebrate St Patrick's Day without some St Patrick's Day Decorations!
After you've discussed St Patrick's Day with your class, it's a great idea to remind your students of vocabulary by displaying our St Patrick's Day Word Wall Vocabulary. They beautifully compliment our Light Box Insert: Happy St Patrick's Day!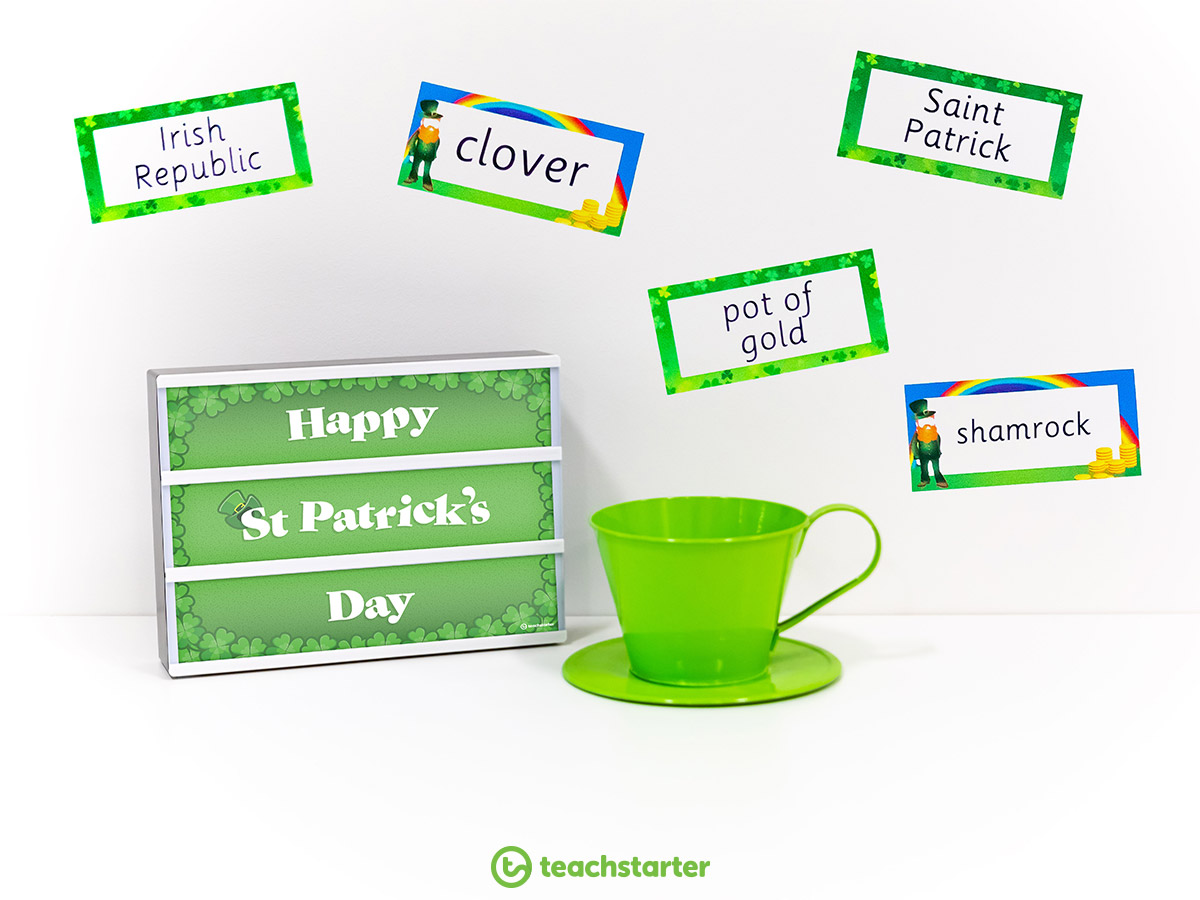 If you don't have a light box in your classroom, our St Patrick's – Bunting does just as good a job of summoning some celebratory spirit.
Your students will love getting further into the celebrations with our St Patrick's Day Themed Greeting Card Template.
teaching resource
Forty-five St Patrick's Day related vocabulary cards for a word wall.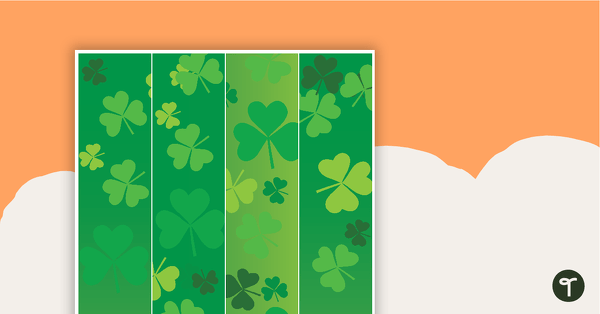 teaching resource
Theme your cork boards with these St Patrick's Day Cork Board Borders.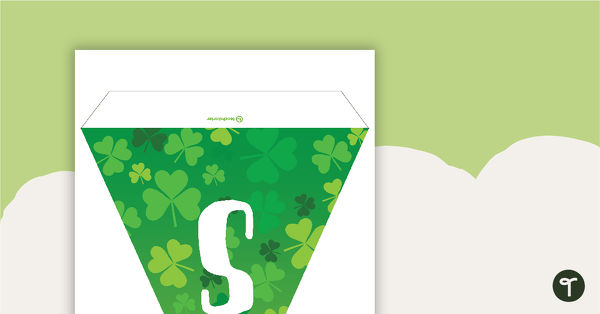 teaching resource
A decorative set of St. Patrick's Day themed bunting.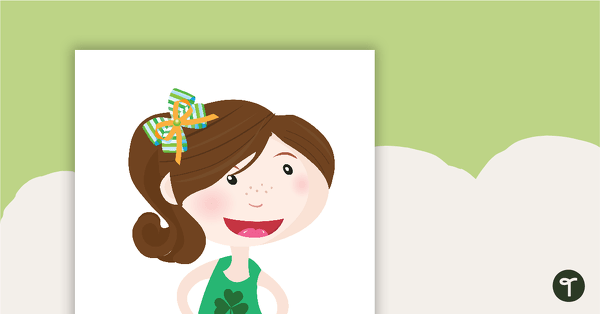 teaching resource
3 pages of St. Patrick's Day themed cut out decorations.
Mosaic Clover Activity
This is a great St Patrick's Day activity for developing your students fine motor skills. Use the Mosaic Clover Art Activity to compliment your students' understanding of the symbolism behind St Patrick's Day.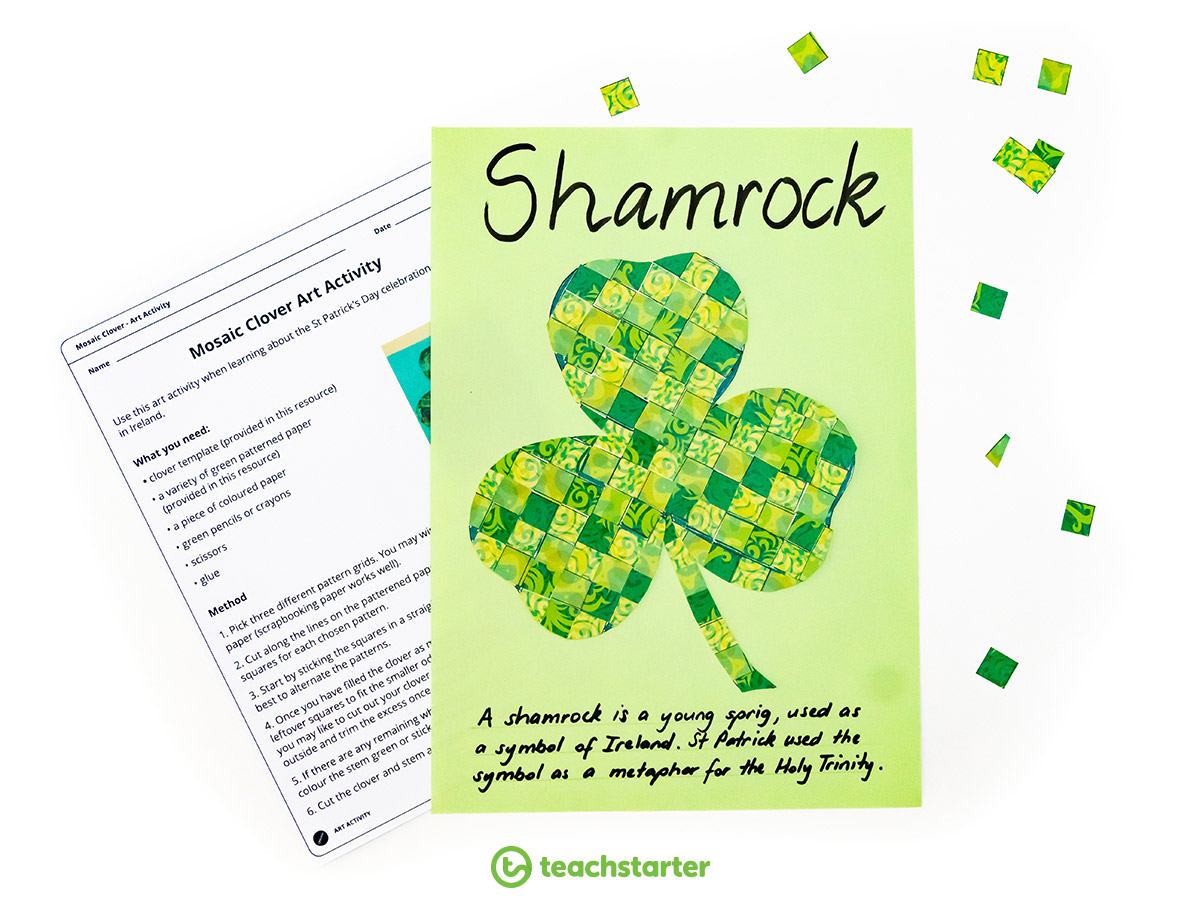 Students will love choosing 3 (or more) of the green coloured grids! They will then have the opportunity to cut them into squares and pattern the clover with their creations.
Learn the History of St Patrick's Day
Did you know that St Patrick was actually a Roman-Briton, and was held captive by the Irish? Or that he escaped captivity and later returned to Ireland, and is now considered to be responsible for introducing Christianity to the Irish? Not just this, but he is famous for using the clover as a metaphor for the Holy Trinity, turning it into an Irish symbol recognised throughout the world.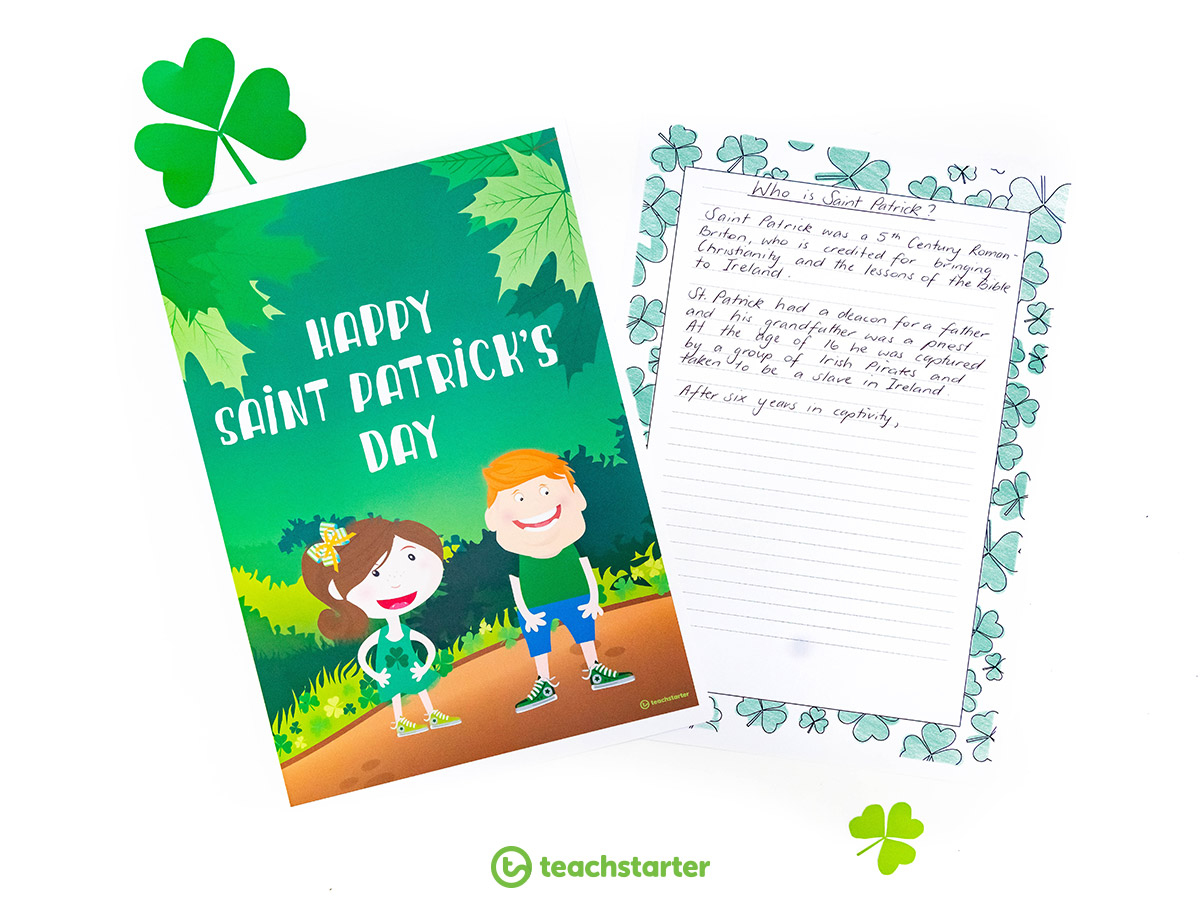 Task your older students with the quest of researching the history behind St Patrick's Day. They will love using our Shamrock Themed Page Border to write an information report on all the interesting facts they find!
Create a St Patrick's Day Word Search
If you haven't used our  Create Your Own Word Search Widget, you're missing out!
This is the perfect widget for putting a fun spin on learning St Patrick's Day Vocabulary.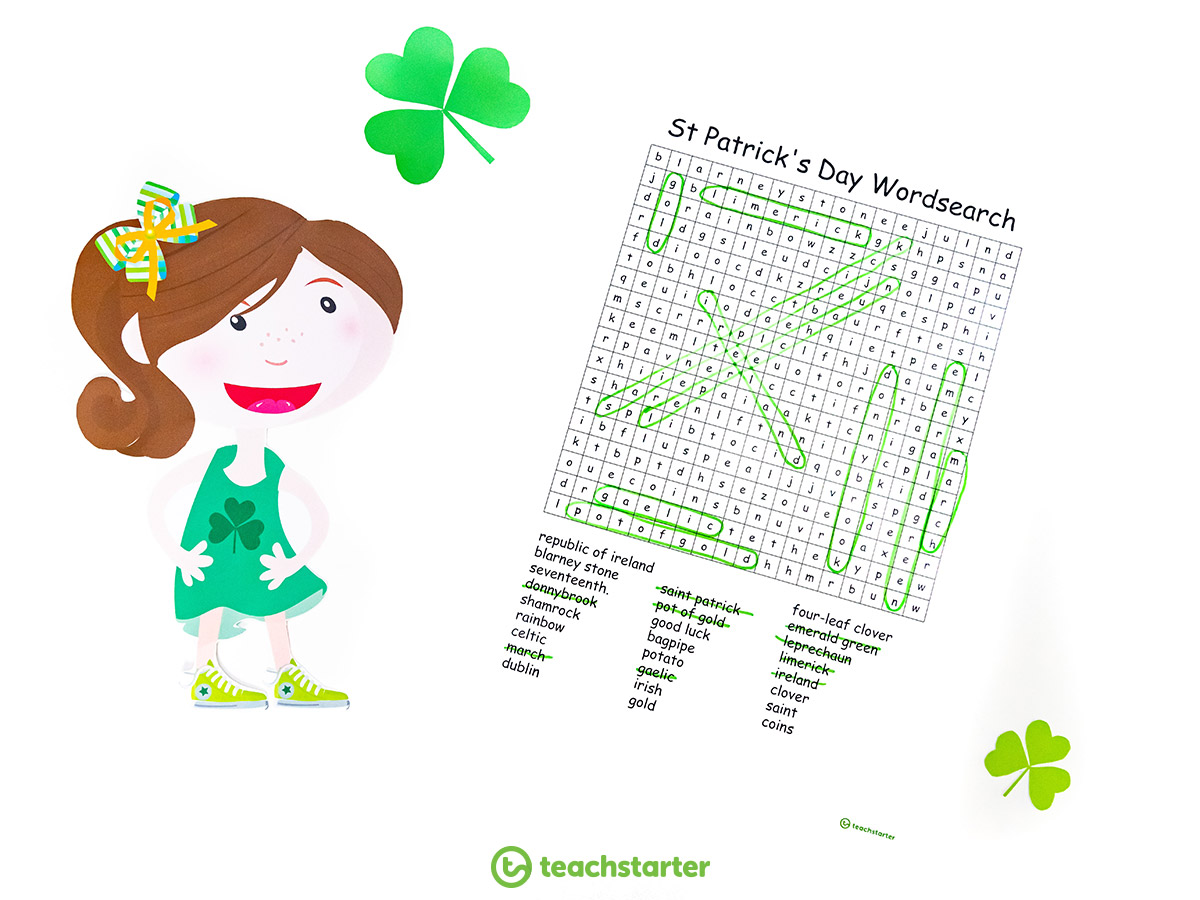 Simply load your vocabulary words into the word search generator and you're ready to go! This is a brilliant tool as it means you can create a vocabulary search suitable for any age level.
For more amazing ideas on using this Teach Starter feature, read Ali's blog 25 Ways to Use Our Word Search Widget.
I am Lucky Because… Class Activity
This is a beautiful activity which uses a four-leaf clover as inspiration to discuss with students all the reasons they are lucky.
Enjoy a class discussion with your students to elicit their ideas of what makes them lucky.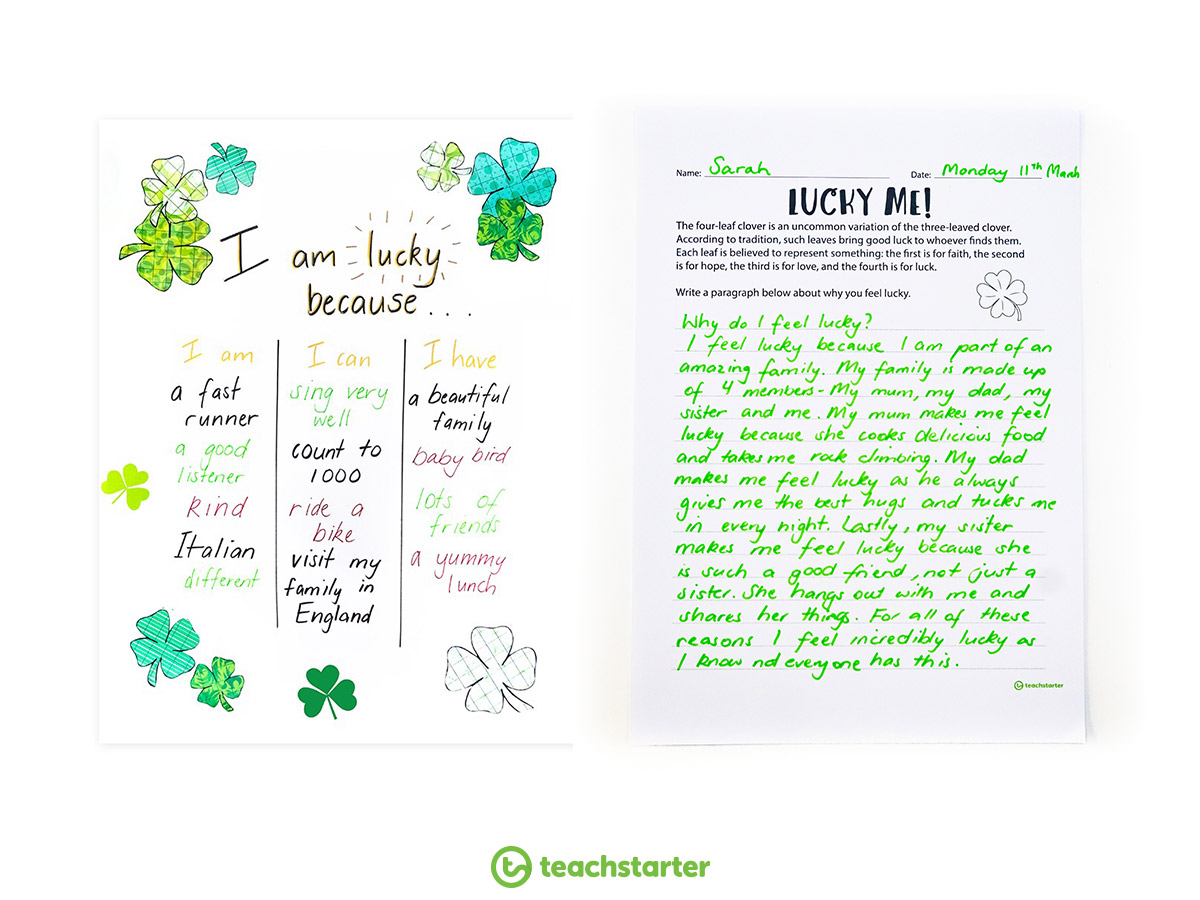 Follow this discussion up by asking your students to put their thoughts into a paragraph with our Lucky Me! – St Patrick's Day Worksheet. 
Rainbow Watercolour Pot of Gold Art Activity
Your little 'leprechauns' will love creating their own pot of gold at the end of the rainbow with this easy art activity!
You will need:
watercolour painting equipment
black card for your pots
gold paper to make gold coins
glue and scissors
This gorgeous watercolour rainbow will brighten any classroom, but watch out… the leprechauns may be back to make mischief if they find out their gold is on display!
Pot of Gold Poetry
Why not use the above activity as a stimulus for some poetry writing?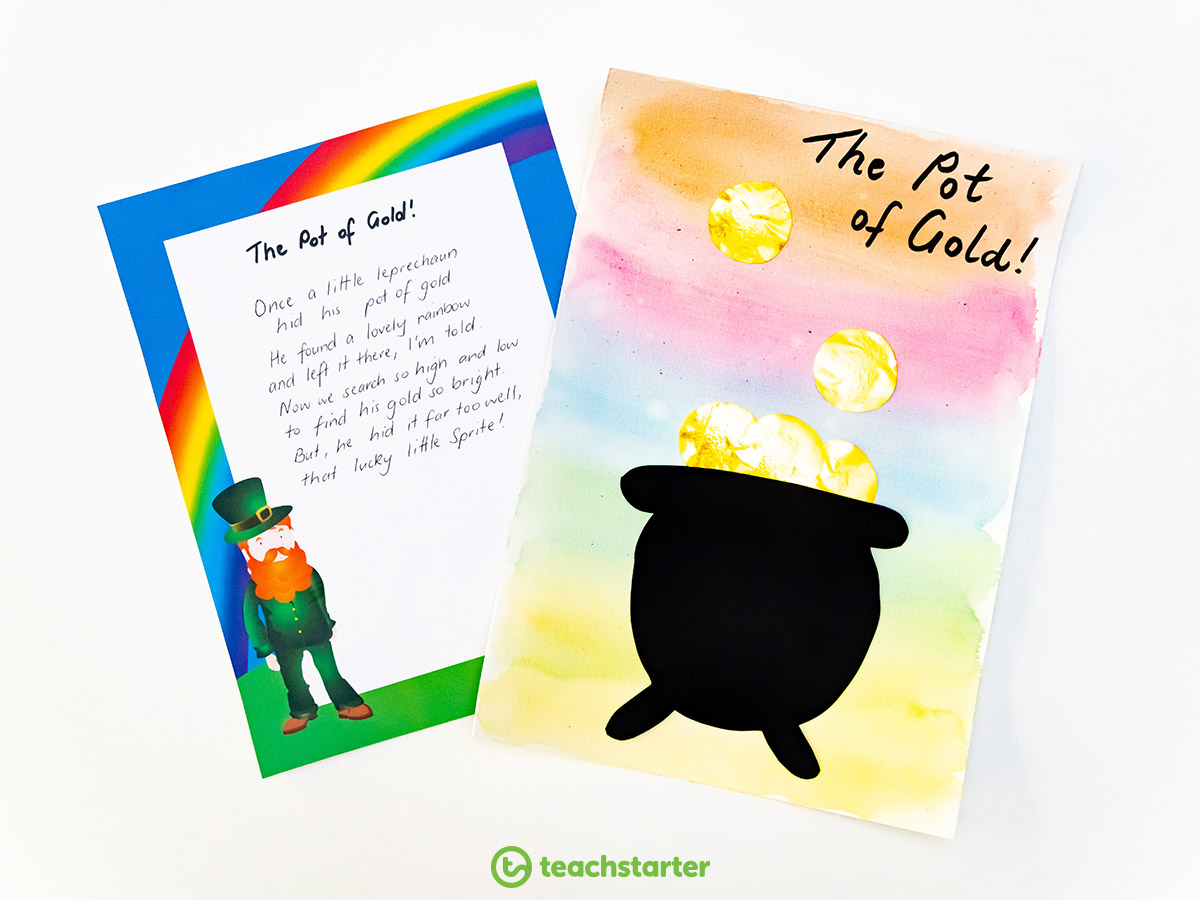 Encourage your students to create their own fun poem about their pot of gold. Alternatively, why not have older students write an imaginative story about a leprechaun? Page two of our St Patrick's Day Page Borders makes a great companion to this task!
St Patrick's Metaphor Worksheet
Historians say that St Patrick used the simple clover as a metaphor for the Holy Trinity to make Christianity more relatable to Irish Pagans.
Use this example with our St Patrick's Day Metaphor Worksheet and Poster to prompt a study on metaphors with your class.
See what creative metaphors they can come up with to describe St Patrick's Day celebrations!
Limerick Lesson Plan
You can't study Irish tradition without a lesson on limericks!
We have a fabulous lesson to study limericks, included as part of our Experimenting with Poetry Unit Plan – Year 5 and Year 6.
Lesson 10: Humorous Poetry – Limericks engages children in the poetic style while using the attached video to ask them:
What is the structure of a limerick?
Can you tell me about the rhyming pattern of a limerick?
What is particularly clever about this song?
Use our Writing a Limerick Worksheet for your students to create hilarious limericks of their own!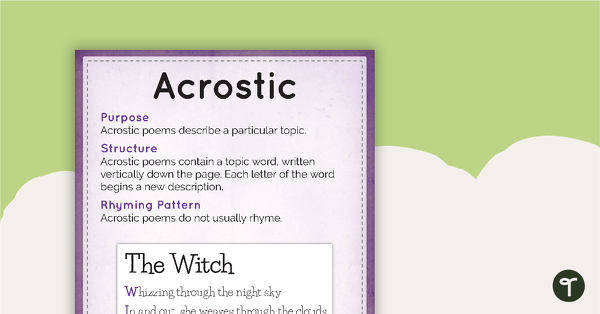 teaching resource
A set of 9 annotated posters to use when introducing structured forms of poetry.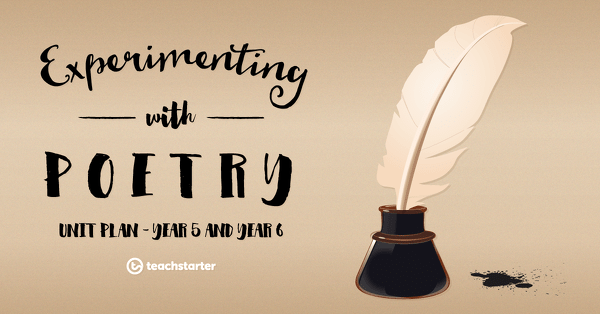 lesson plan
A 60 minute lesson in which students will plan and write a limerick.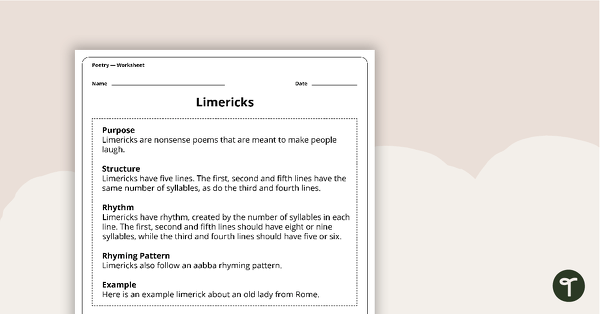 teaching resource
A 2 page worksheet for students to use when learning how to write a limerick.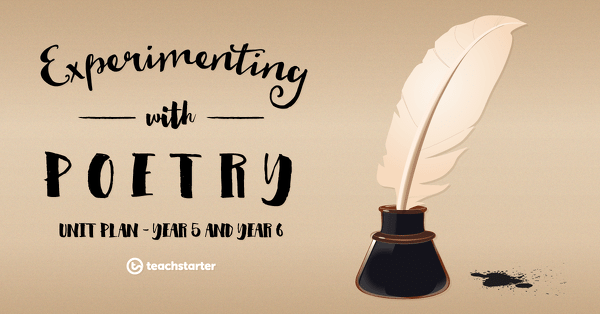 unit plan
This English unit addresses the common elements of poetry and explores how these may be applied to shape poems, limericks, odes and simple ballads.
---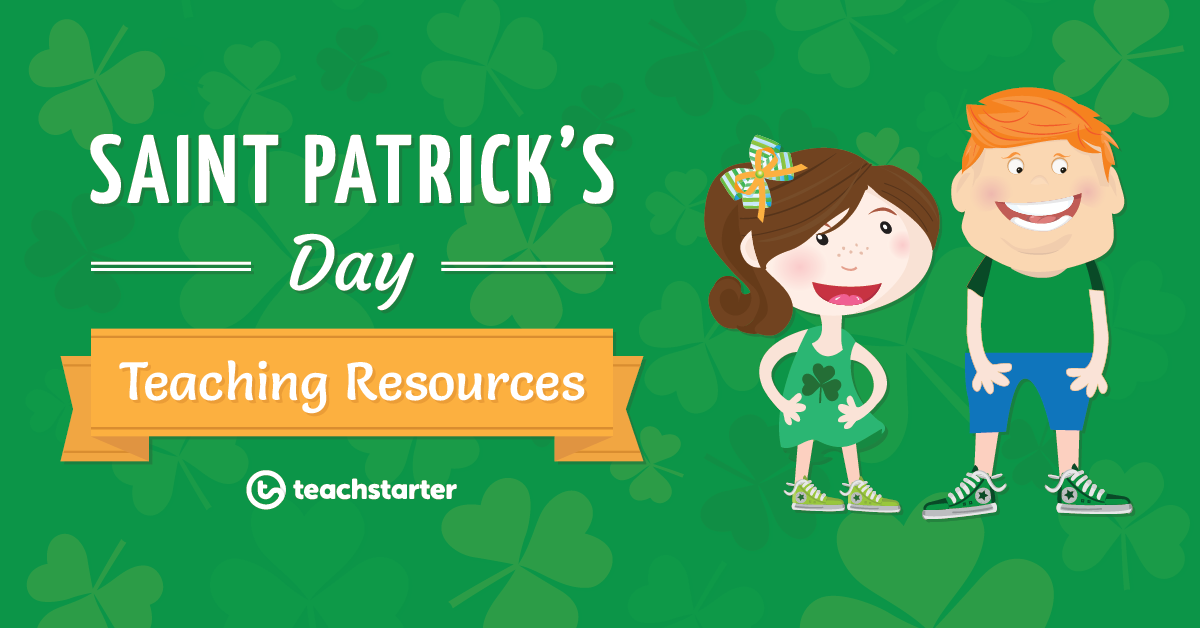 We hope you have a great craic this St Patrick's Day!