A fly buzzing around the classroom, a student that needs to go to the bathroom (and we all know where that leads), students struggling to reset after playtime, one student continually calling out, lost pencils, lost sharpeners, questions galore – we've all been there! We've all had those sessions, days or even weeks where it feels like all you have done is manage the running of your classroom and that's about it! Classroom management is a buzz word for a reason. Unless you have routines and procedures in place to manage the 'running' of your classroom – the students' learning may be hindered. In this blog, we highlight 10 easy, yet effective classroom management hacks that may help with the day to day running of your classroom.
10 Classroom Management Hacks That Work!
Are you looking for tried and tested ideas that you can implement in your classroom straight away? Here are some super easy classroom management ideas from classroom teachers!
(1) Traffic Control
The trusty craft stick saves the day again! Add some bright washi tape and students' names and you have a classroom tool that can be used in a variety of ways.
Use them as a random name selector – you know how it goes, you ask for a volunteer and ALL the hands go up, now you can randomly pick a name out of a tin.
Keep track of students you have checked in on during individual work. Turn their name stick upside down when you have checked in!
Students can express when they have a question about their work. Rather than having multiple hands up and then ultimately distracted students waiting, they can grab their name stick and place it on their desk – or put it in an 'I have a question' pot.
(2) We Missed You!
During the day to day running of your classroom, there may be times where students have been absent from the class for a short period during the day or the whole day due to illness. Keep track of catch-up work by easily displaying this work on a hanger.
As you hand out sheets, peg the leftovers to the hanger. Either label pegs with the day of the week the activity was completed, or the name of the student who missed out!
(3) Visual Timetable
Having a visual timetable will ultimately diminish the 'what are we doing now?' question!
Print out these Visual Daily Timetable cards and stick them on your board as a visual reminder for your students about the daily schedule!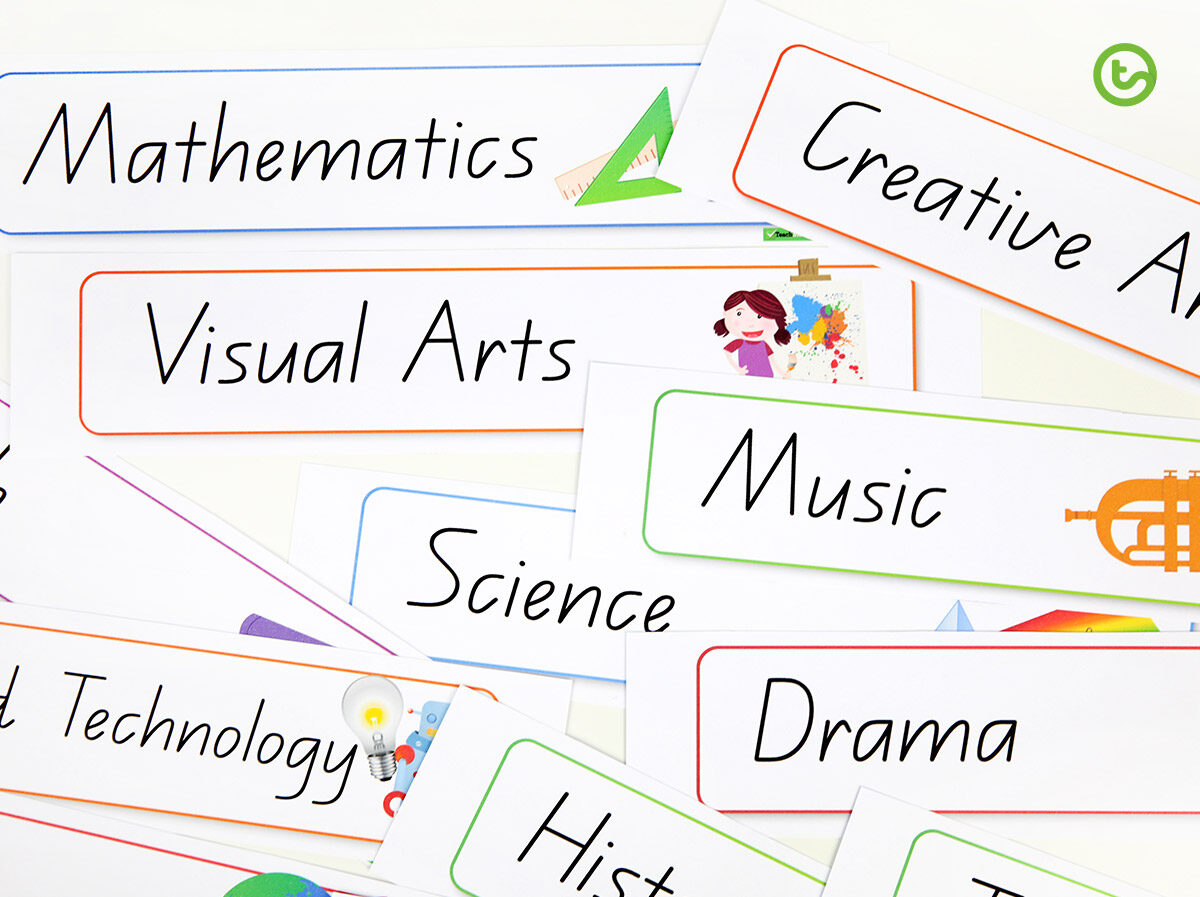 (4) Effective Transitions
Using effective transitions in the classroom can give students a break by providing them with a chance to get out of their seat and switch their focus to a new task. Effective transitions also mean no time goes unwasted!
Whilst these super adorable How to Walk Like a… Instruction Cards were created to assist students to walk through the school grounds quietly, they could also be used as transitions, for example, walk like a Ninja to your desk.
(5) Quickly Getting Students Attention
Getting your students to quickly stop and listen to you is something that sounds simple, but we all know, can sometimes disrupt a lesson. And before you know it, a quick message turns into a half an hour discussion about your expectations of their behaviour! Plus, let's face it, clapping to capture your class's attention can get boring for both you and your students.
Why not try something more fun, such as our Attention-Grabbing Phrase Cards? The teacher says the first part, and the students respond with the second part – cute!
(6) Quick and Easy Check-In + Marking Pile
This idea is totally worth a shot! Not only will it get your marking piles in one spot, but it provides the students the opportunity to self monitor their learning.
Any simple trays will work and you may like to check out our editable tray label collection for the signs. The rest is pretty self-explanatory!
(7) Mystery Student Strategy
A new way to manage behaviour in the classroom? The Mystery Student Strategy! Each morning, a student's name is 'randomly' picked and placed under the crystal ball. Of course, you may need to ensure that the same students don't get picked out again and again. Only you will know whose name is under the crystal ball!
Throughout the day, that student can get magical stars for good behavior choices. At the end of the day, if the Mystery Student has all of their magical stars coloured, they will be recognised as the Magical Mystery Student for the day.
(8) Brain Breaks
We know about the importance of incorporating brain breaks into the running of a classroom. But, coming up with new and fresh ideas can take a lot of time. This super cool IKEA hack for the classroom is one that will provide many brain break opportunities in the classroom.
Download our Classroom Spinner Template – Movement Activities and stick it on the famous IKEA spinning wheel as a visual reminder for you and your students to take a brain break. A selection of fun exercise moves that are conducive to a classroom setting are included!
(9) Curb Calling Out
Blurt Buttons are a bright, fun classroom management strategy to help curb calling out. Students musing aloud: "It's cloudy outside", telling you about their neighbour's three-legged cat or asking you how many days there are until Christmas?
Give each student a number of buttons to keep on their desks. If a student blurts, he or she must put a button back into the Blurt Buttons jar. At the end of the day, any remaining Blurt Buttons on desks go into the Rewards Jar, earning kids points towards a treat!
(10) Fast Finishers
Last on our list of hacks for classroom management is a fast finisher plan of attack! Rather than the usual, 'I'm done… now what?' having a fast finisher folder or even a display like below for students to pick extension work will limit these sorts of interruptions!
We'd love to hear from you! What are some of your tried and tested classroom management hacks that you use in your classroom?
Comment down below…