Teaching children about differences can be tricky. As educators, we want to make sure that we're sending the right message and using the most appropriate words. It can all start by planting a seed in their little minds and watching it grow. Lucky for us, there are many beautifully written children's books that are written for this exact purpose. This blog highlights a number of children's books about inclusion that have been hand-picked by a teacher.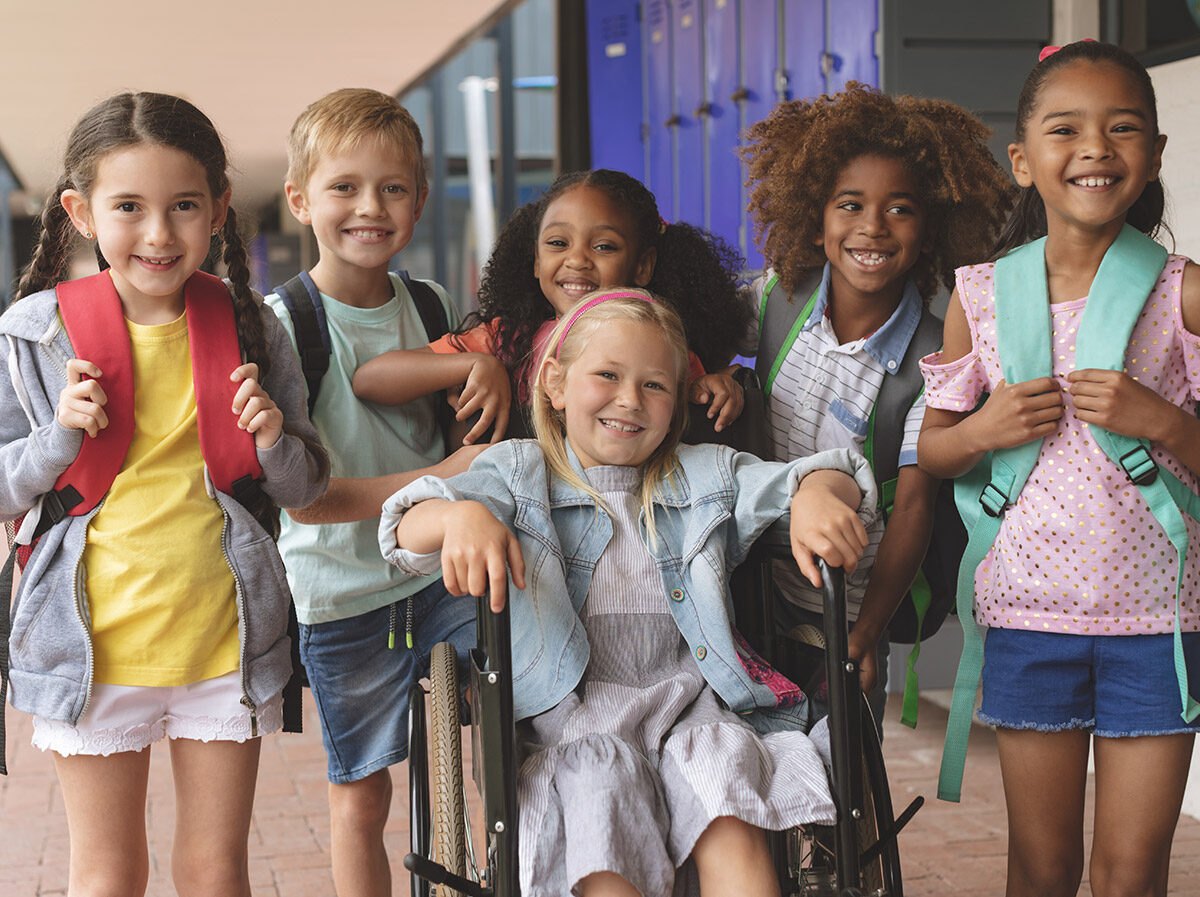 Children's Books About Inclusion and Diversity
Here's our hand-picked collection of beautiful children's literature that is a must in the school library when planting the seed about inclusivity with your students. You can't help but absolutely adore the illustrations and stories we feature in this blog.
When Charley met Emma
By: Amy Webb, Merrilee Liddiard (Illustrator)
Ok, we've kicked off this blog with an office favourite! This delightful book is a great way to get kids to think about disability, kindness and how to behave when they meet someone who is different from them. The book follows the journey of when Charley met Emma (a girl with limb differences who uses a wheelchair).
A beautiful refrain from the book:
Different isn't weird, sad, bad or strange. Different is different. And different is OK!
Susan Laughs
By: Jeanne Willis, Tony Ross (Illustrator)
The main character of this book is Susan. This is a super simple book that is perfect for younger students. Susan laughs, she sings, she rides, she swings. She gets angry, she gets sad, she is good, she is bad. The children follow the journey of Susan doing things just like any other child. The illustrations are beautiful and really tell the story. It's not until the last page that the students find out that Susan is in a wheelchair.
A thought-provoking book that paves the way for a discussion with your students.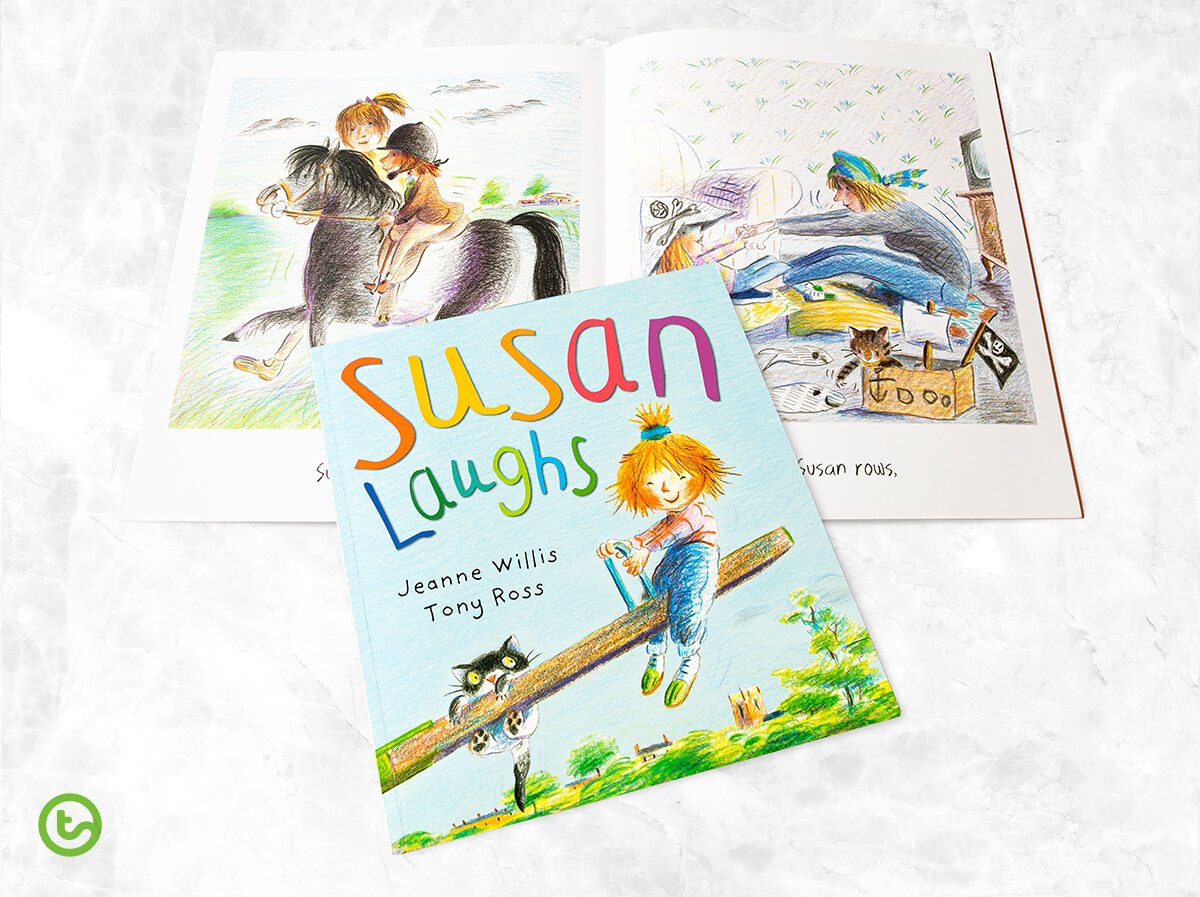 This bright and vibrant story will have your students engaged from the minute they see the front cover. This book clearly delivers the important messages of acceptance in a kid-friendly way! A great book that celebrates individuality through the acceptance of others.
It's okay to come in last.
It's okay to dance by yourself.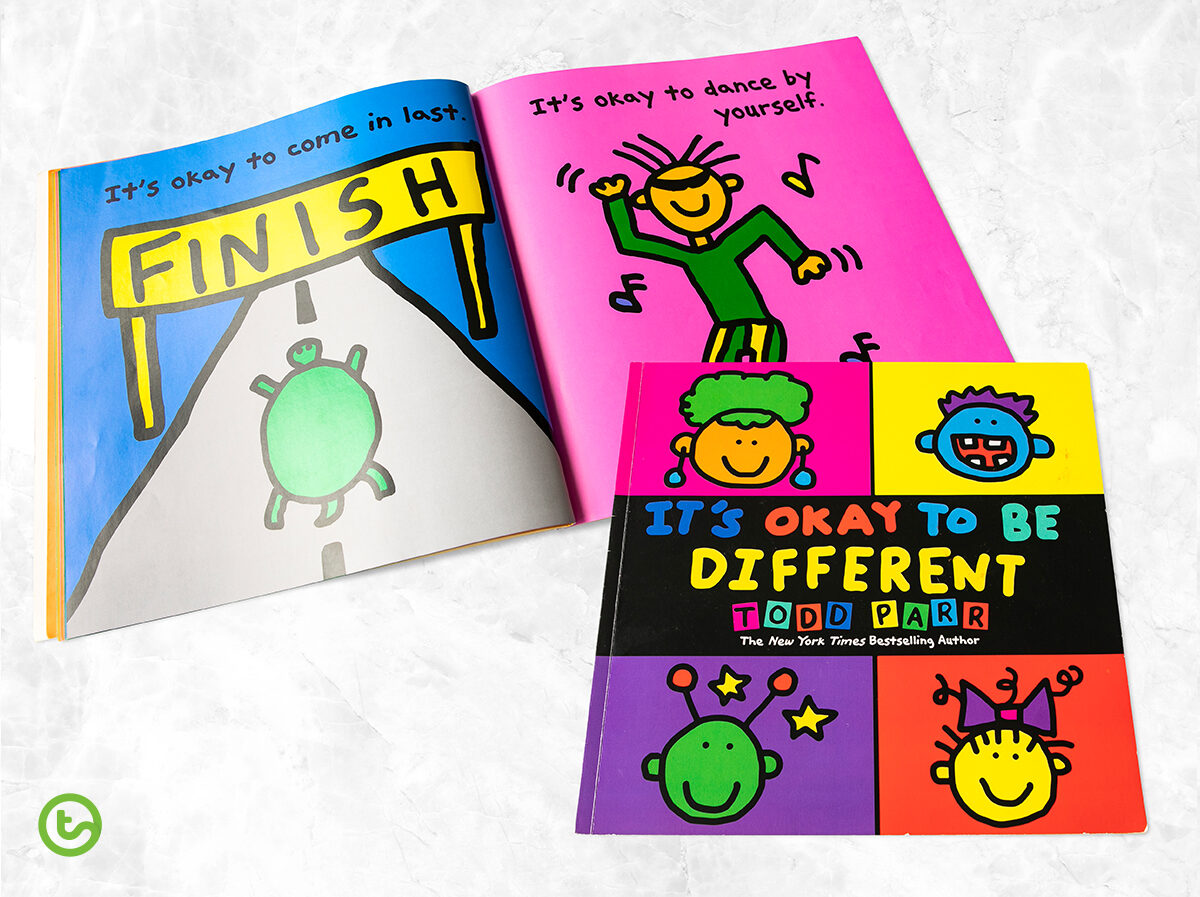 This charming storybook matches cute animal characters with human children who celebrate their similarities and differences. A beautiful rhyming story that talks about how life would be boring if we were all the same, but it's also nice to have some things in common. My favourite part is when a child in a wheelchair sits across from an anteater with a stack of pancakes and says – "I am hungry. You are too."
I am me, you are you.
We're the same, but different too.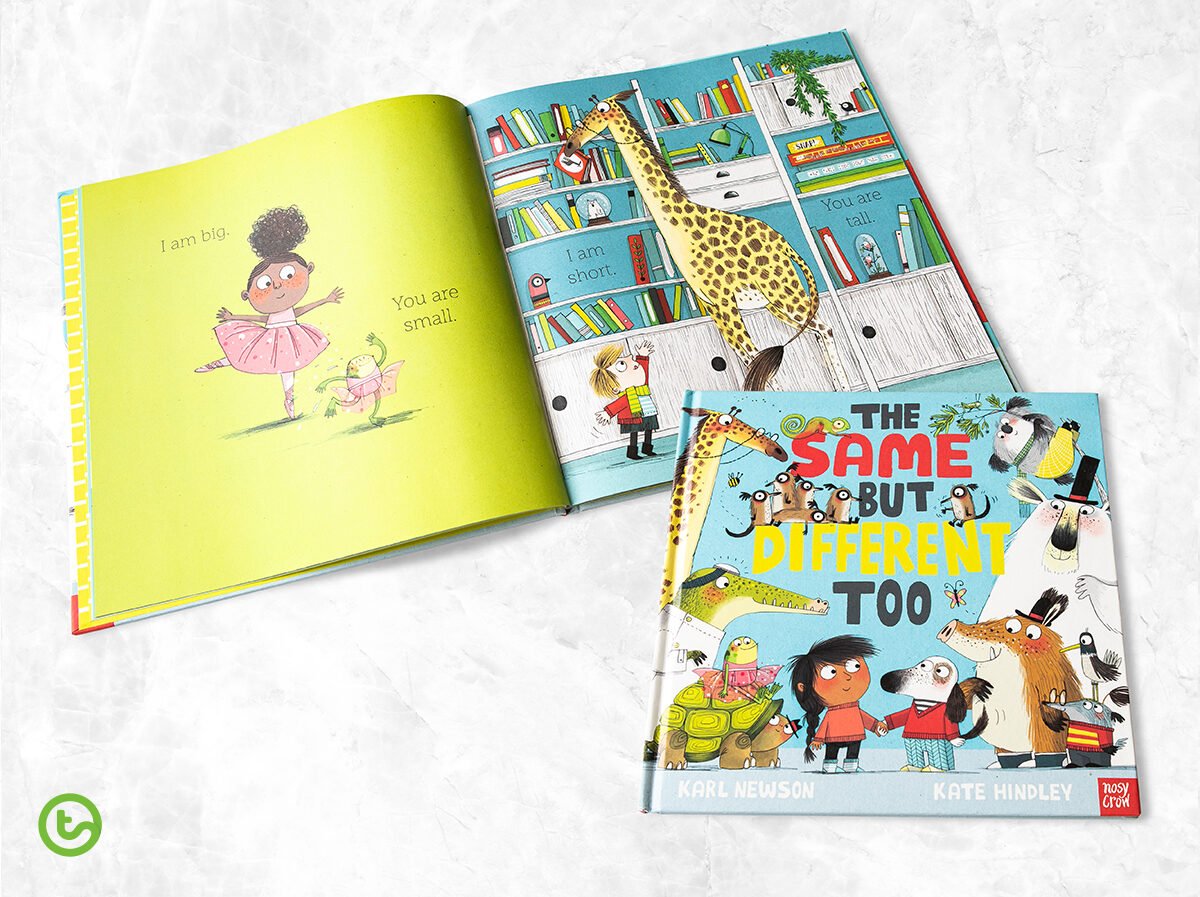 A wonderful children's story that promotes body acceptance and celebrates inclusivity and individuality! The story follows all the different body features and types through rhyme and beautiful illustrations.
"Short fingers, long fingers, bendy or straight,
Hands to clap, or high-five your mate."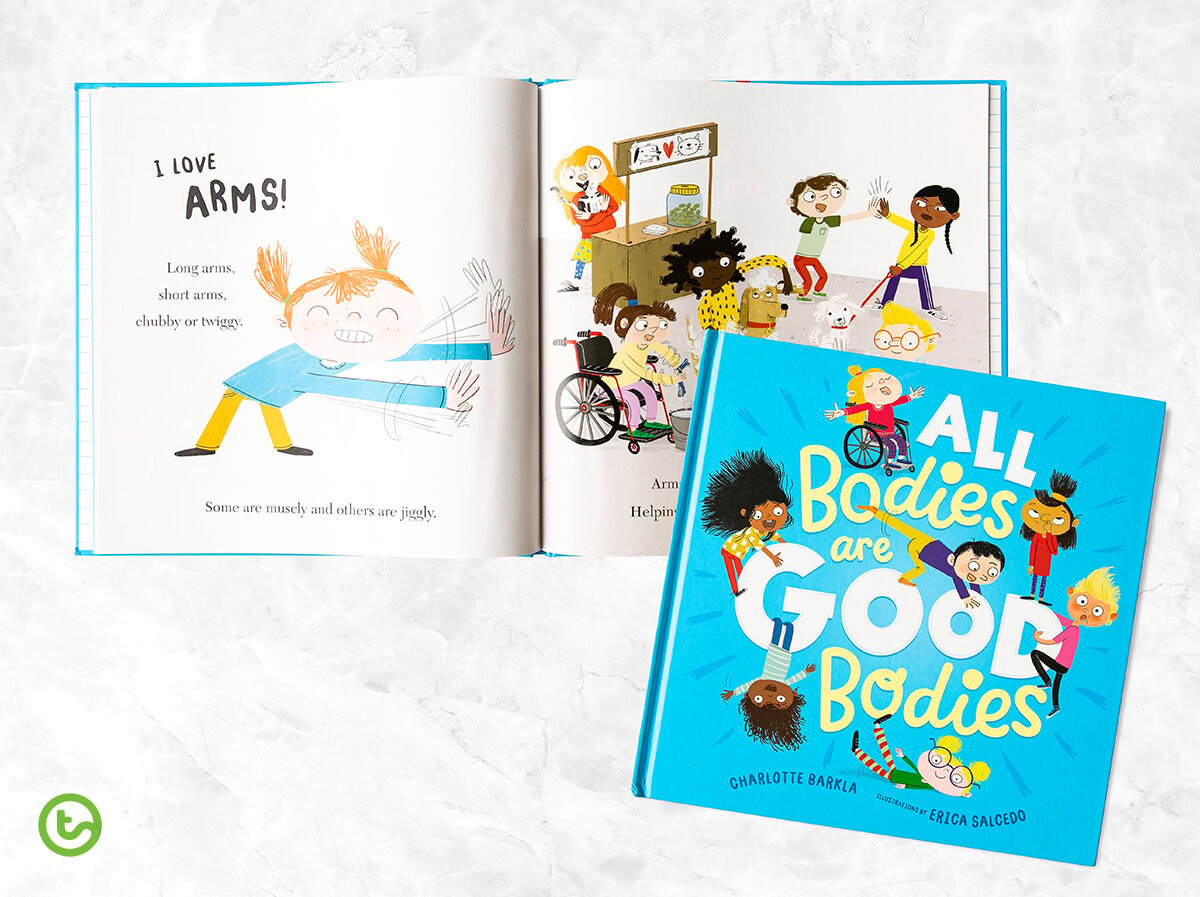 This book is available digitally on the togetherinsma.com website. A website dedicated to supporting individuals with SMA (Spinal Muscular Atrophy) and their care teams. This beautifully illustrated book features Zac the Zebra who has SMA, but having SMA doesn't stop him from saving the day!
Zac shows how the use of his brain is his strongest ability.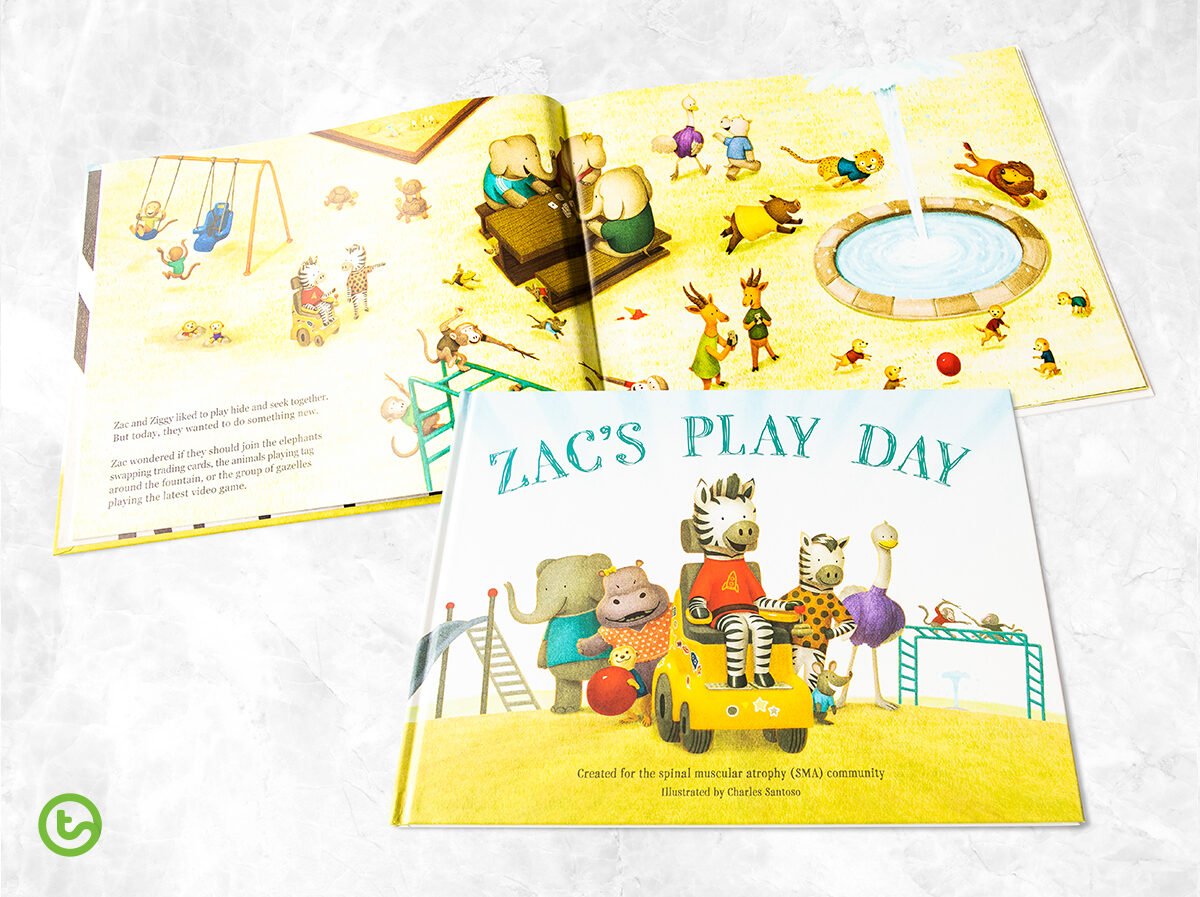 No Such Thing As Normal
By: Megan DeJarnett, Cailyn Matley (Illustrator)
This book has been designed to teach inclusion, diversity and acceptance and is recommended for children of all ages. The story follows two brothers who see several people who are different from them, they think these people are not normal and ask their mum questions about them.
There is no such thing as normal.

One for the older kids. This book offers a humorous, relatable and honest glimpse into Shane Burcaw's life. Shane tackles many of the questions he gets asked about living with a disability and shows readers that he's just as approachable, friendly and funny as anyone else!
 Other Picture Books that Promote Inclusion
The Big Umbrella by Amy Bates, Juniper Bates (illustrator)
A beautifully written storybook about inclusion, hospitality and welcoming each other.
By the door, there is an umbrella. It is big. It is so big that when it starts to rain there is room for everyone underneath.
This is How We Do It by Matt Lamothe
This story follows one day in the life of seven kids from different parts of the world. It's a wonderful book that celebrates our commonalities and our uniqueness.
Morris Micklewhite and the Tangerine Dress by Christine Baldacchino, Isabelle Malenfant (Illustrator)
Morris is a little boy who loves using his imagination. But most of all, he loves wearing the tangerine dress from the dress-up centre at school, because "it reminds him of tigers, the sun and his mother's hair."
A beautifully illustrated book that focuses on the courage it takes to stay true to yourself and that being "different" is totally okay!
Inclusivity Activity for the Classroom
Use this gorgeous infinity colouring template in the classroom. Children colour in their very own piece of the colouring sheet and then each piece gets cut out and stuck together to create a big magical puzzle.
A nice way to talk about how there are differences in the colours used or the way each child has coloured the page, however each piece is still all the same and works together!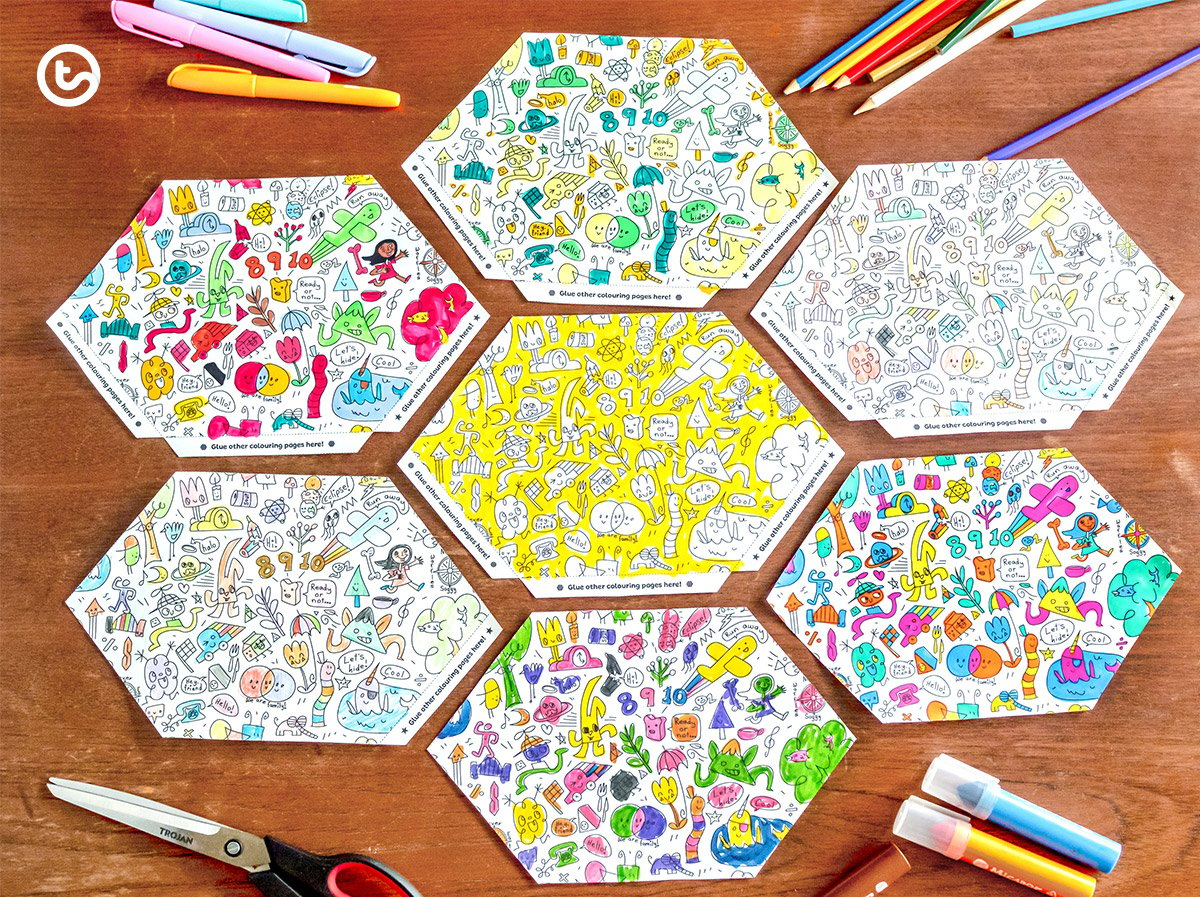 We'd love to hear what books you've come across for talking about inclusion in the classroom. Share in the comments section of this blog…