Let's face it — not every student is going to be a bookworm, and that's OK. But when it comes to motivating readers, that means meeting your students halfway. If you have students in your class who are reluctant readers or — shudder — tell you that they "hate reading," finding books that will excite them may be a bit of a challenge but it can be done.
Finding that character, or even better, an entire series of books that motivates kids to read in is an absolute "Hallelujah!" moment as a teacher! So we did exactly that!
What Books do Reluctant Readers Want to Read?
Whether you are searching for books for boys, books for girls, or just the best books for kids, here is a collection that is sure to encourage a love of reading in some of those kids who need a little motivation to become readers. Bonus: Every single one of these books can be purchased from an indie bookstore in the US, so you can support small bookstores while you're motivating kids to become lifelong readers. Win, win!
Best Books for Motivating Readers
Babymouse series by Jennifer Holm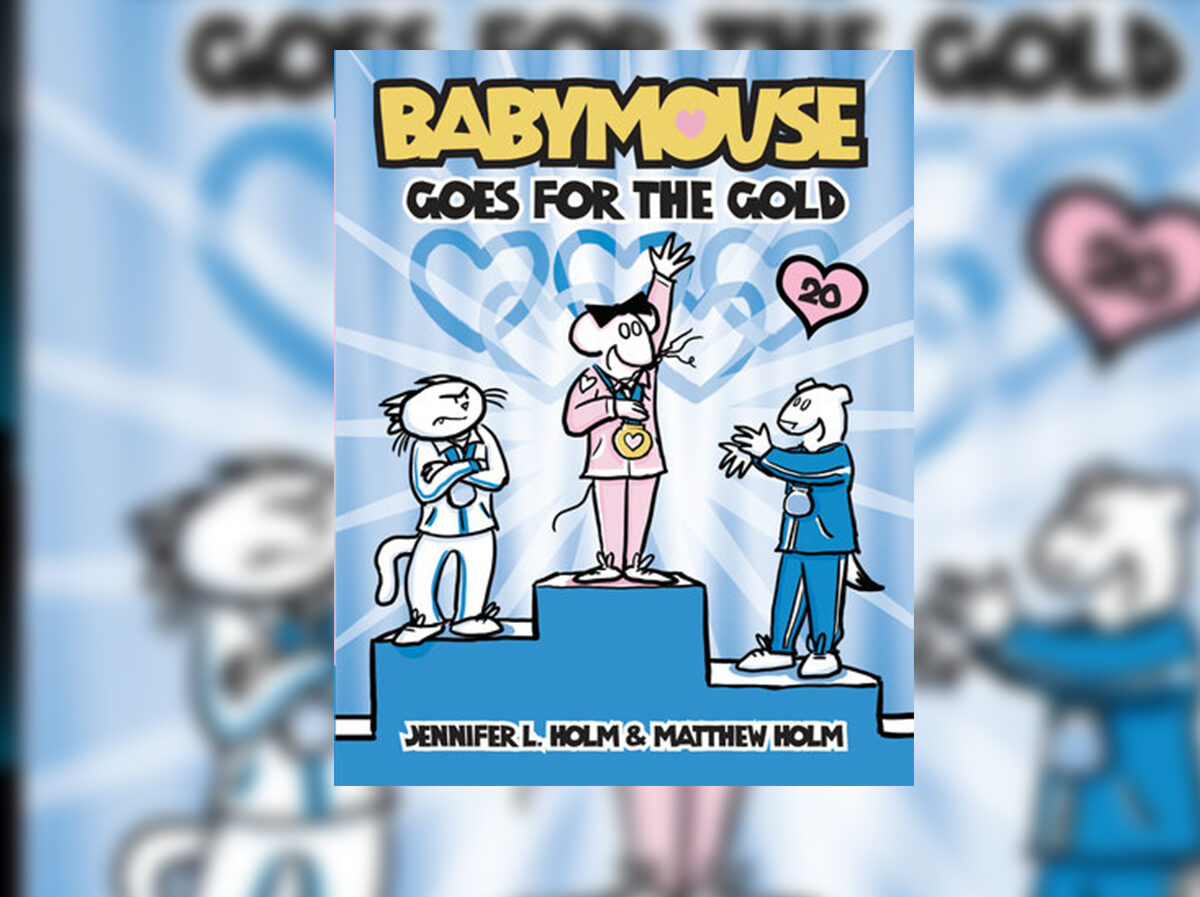 Like many of the books on this list, Babymouse is a graphic novel, giving kids pictures along with their words so they can dip their whiskers (ahem, did we mention this is about a mouse?) into the world of reading. The books by Jennifer Holm follow the eponymous character on her classroom adventures where everything doesn't exactly go as planned, but with a little pluck she makes it through anyway.
Best for ages: 6-10
Get it from Women and Children First
---
"WeirDo" collection by Anh Do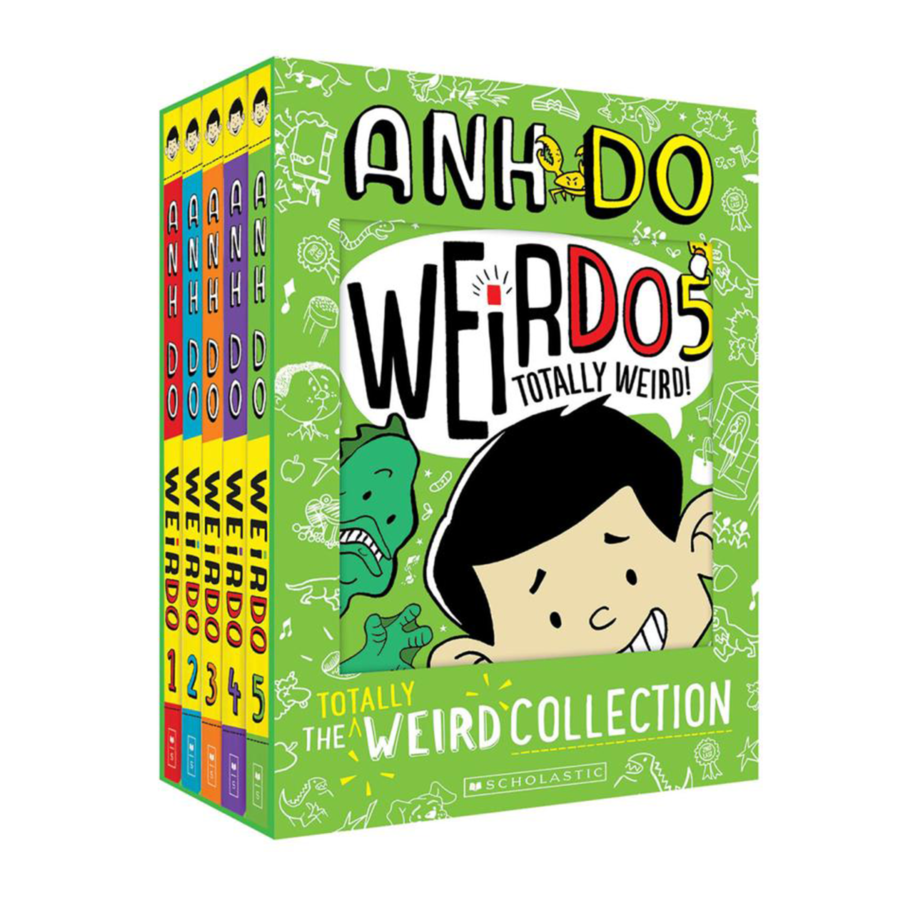 Aussie author Ahn Do brings kids the story of Weir Do — the new kid at school with an unforgettable last name. Weir Do's name plays homage to his family's heritage — a biracial kid, his mom is white and Weir is her maiden name while his dad is Vietnamese and Do is his last name. The books offer representation for students with Asian backgrounds, but while they touch on race that is not the central theme of these fun and funny books for kids. Instead there's a lot to laugh at as Weir Do leans into his uniqueness, and of course butt jokes …
"My parents could have given me any first name at all, like John, Kevin, Shmevin… ANYTHING. Instead, I'm stuck with the worst name since Mrs. Face called her son Bum…"
Best for ages: 7-10
Get it from: Nowhere Bookshop
---
"The Bad Guys" collection by Aaron Blabey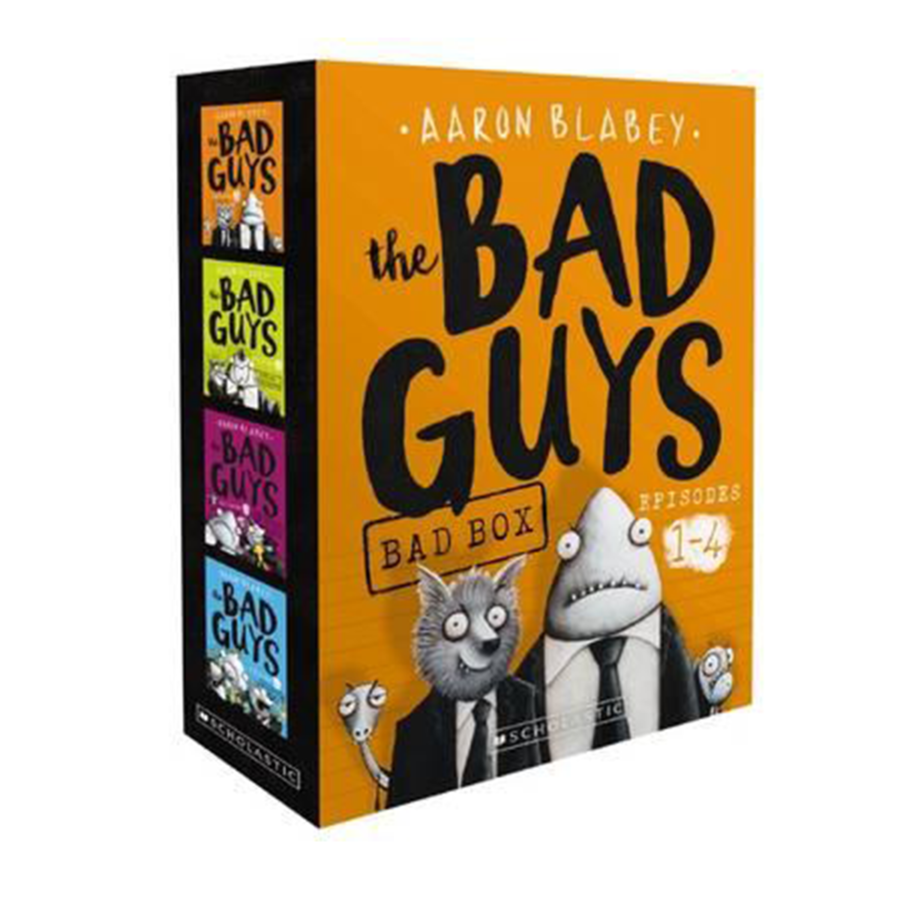 Headed for the big screen soon, the Bad Guys books series offers up the story of four carnivores working hard to change their image.
"Mr Wolf. Mr Shark. Mr Snake. Mr Piranha.

They're bad guys, everybody knows that. They're scary and dangerous and well… just BAD.

But these guys want to be HEROES. And they're going to prove it by doing good deeds… whether YOU want them to or not. Buckle up for the funniest, naughtiest and coolest book you'll ever read – it's time to meet the BAD GUYS."- Aaron Blabey
With some of the most rave reviews around, The Bad Guys series by Aaron Blabey won the Children's Book of the Year at the 2016 INDIE Awards and counts Captain Underpants and Dog Man creator Dav Pilkey among its biggest fans.
Good for ages: 7-10
Get it from: Books Are Magic
---
Dog Man book series by Dav Pilkey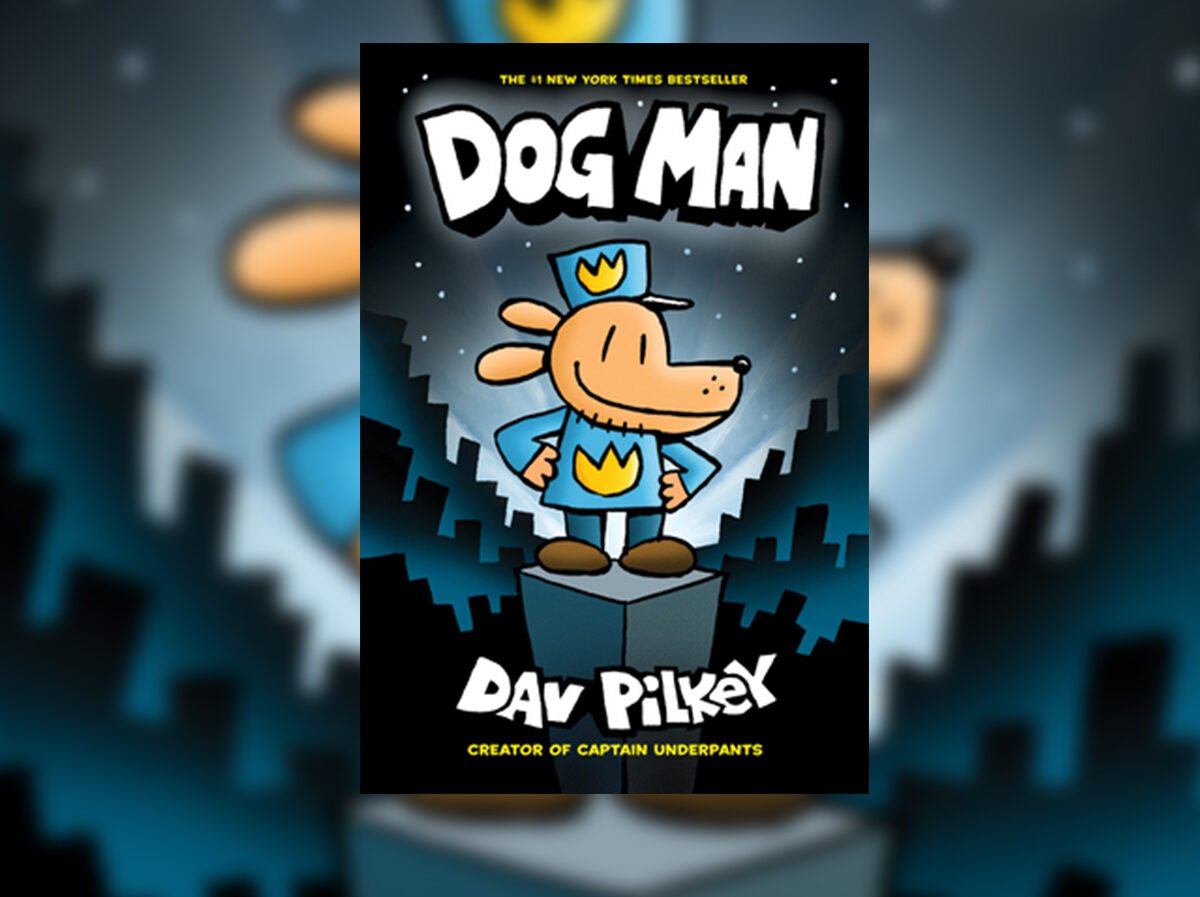 Speaking of Dav Pilkey, his canine cop is part man, part dog, and all parts fun. With themes of empathy, kindness, persistence, and the importance of being true to one's self, Dog Man comes from an author who understands what it's like to struggle in school. Pilkey was diagnosed with both ADHD and dyslexia as a kid and was often kicked out of classes for being disruptive. It was then that he developed his love of drawing and eventually storytelling, and now he combines the two loves to create graphic novels that hook readers just like he was!
Best for ages: 7-10
Get it from: Parnassus Books
---
The City of Ember Series by Jeanne DuPrau

"The four Books of Ember tell the story of a city where it's always dark. There's no sun, no moon, no light at all unless the electricity is on. And the electricity is beginning to fail.

Is there a way to save the people of Ember? No one knows. But Lina Mayfleet has found a puzzling document, and Doon Harrow has made discoveries down in the Pipeworks. With these clues, they start their search." – Jeanne DuPrau
This series contains thought-provoking themes that are highly relevant to our world today. With a driving sci-fi mystery narrative, The City of Ember is another book that is great for kids who are sometimes reluctant to read.
Best for ages: 8-12
Get it from: Literati
---
The Land of Stories by Chris Colfer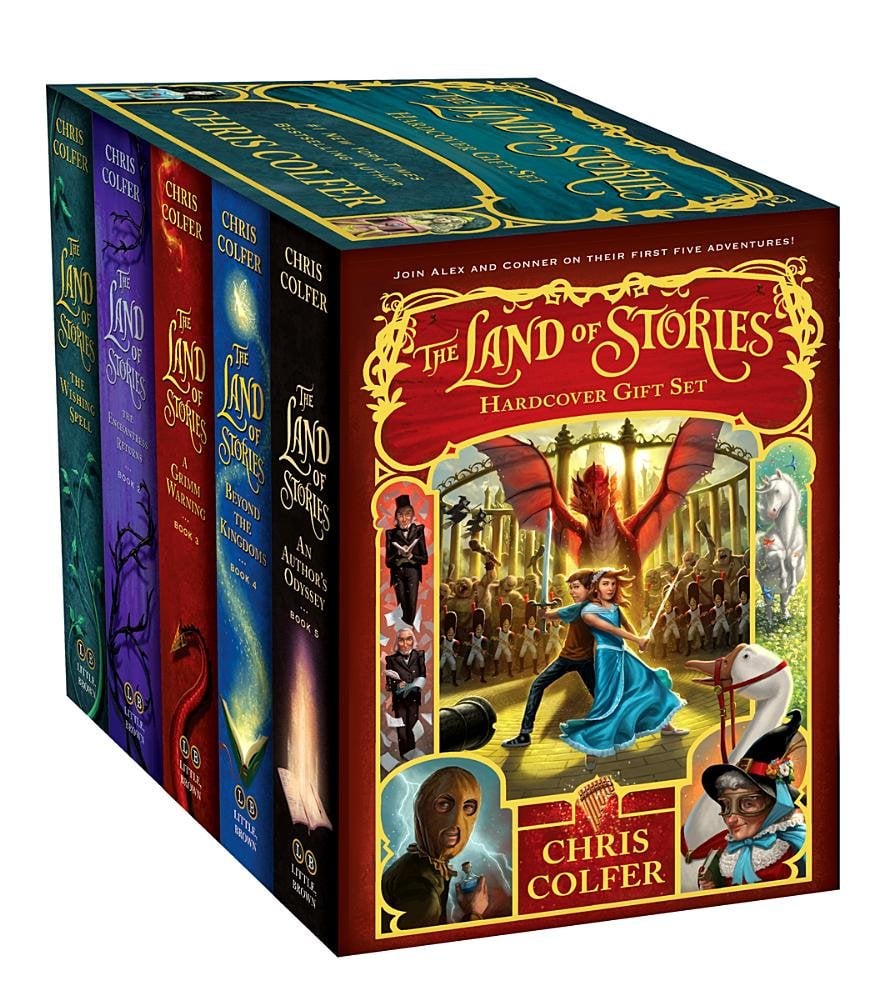 "When the twins' grandmother gives them a treasured fairy-tale book, they have no idea they're about to enter a land beyond all imagining: the Land of Stories, where fairy tales are real.

But as Alex and Conner soon discover, the stories they know so well haven't ended in this magical land—Goldilocks is now a wanted fugitive, Red Riding Hood has her own kingdom and Queen Cinderella is about to become a mother!" – Chris Colfer
In this popular series, the real world and fairy tale worlds collide. Twins Alex and Connor find themselves lost in the Land of Stories, where the magical characters they know aren't quite as they expect! Got a Glee fan in the house? Tell them this book series was written by the one and only Chris Colfer, aka Kurt Hummel.
Best for ages: 8-12
Get it from: Explore Booksellers
---
The Treehouse Series by Andy Griffiths and Terry Denton

Not to be confused with the Magic Tree House series (although we love that one too), this is a series that takes kids on a Swiss Family Robinson-style treehouse adventure. We'll let the authors explain this one too!
"Andy and Terry's 13-story treehouse is the most amazing treehouse in the world! It's got a bowling alley, a see-through swimming pool, a tank full of man-eating sharks, a giant catapult, a secret underground laboratory and a marshmallow machine that follows you around and shoots marshmallows into your mouth whenever you're hungry." – Andy Griffiths and Terry Denton
And the treehouse just gets bigger and bigger and bigger! Each new book brings with it hilarious new adventures, from the author who penned the classic "The Day My Bum Went Psycho".
Best for ages: 8-12
Get it from: Taylor Books
---
Magic Tree House series by Mary Pope Osborne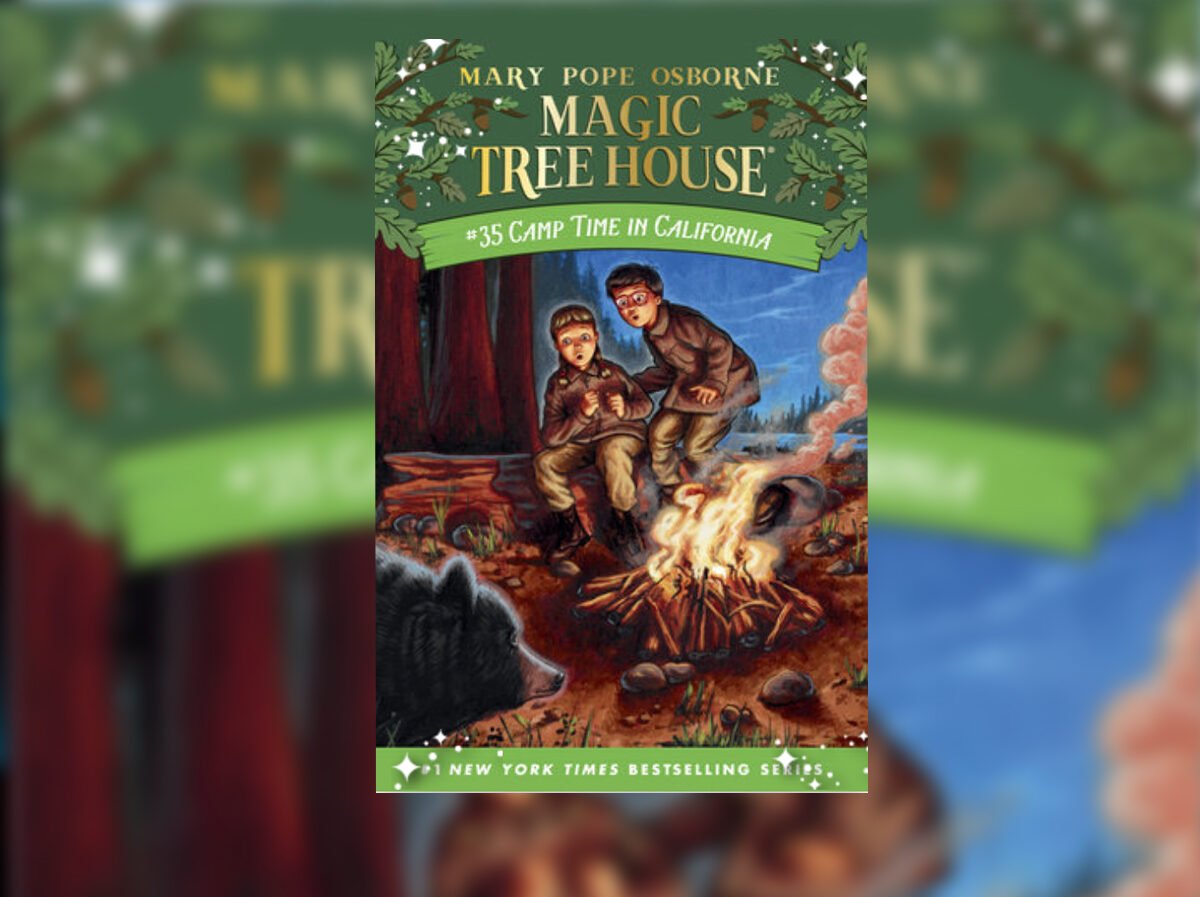 Hey, we mentioned we love them, so let's talk about the Magic Tree House books! Used by many a teacher in the classroom, this book series follows Jack and Annie on adventures through time. There are Chronicles of Narnia vibes with the magic treehouse that transports the brother and sister, but instead of a magical land, the kids land in important historical settings, offering kids a fun twist on history.
Best for ages: 6-9
Get it from: Powell's
---
Frogkisser by Garth Nix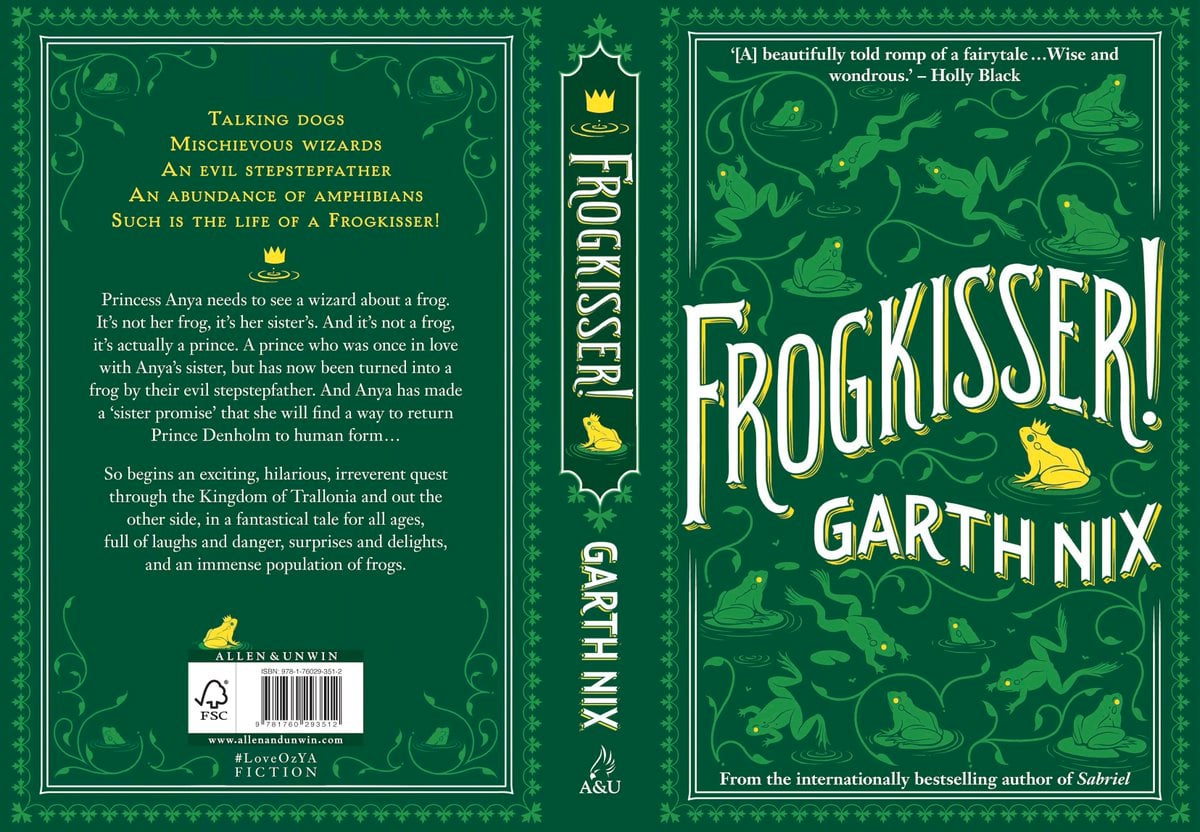 "Poor Princess Anya. Forced to live with her evil stepmother's new husband, her evil step-stepfather. Plagued with an unfortunate ability to break curses with a magic-assisted kiss. And forced to go on the run when her step-stepfather decides to make the kingdom entirely his own." – Garth Nix
This is a fresh and exciting story that promises to be "50% fairy tale, 50% fantasy and 100% pure enjoyment from start to finish!"
Best for ages: 12+
Get it from: Bookends & Beginnings
---
Diary of a Wimpy Kid Series by Jeff Kinney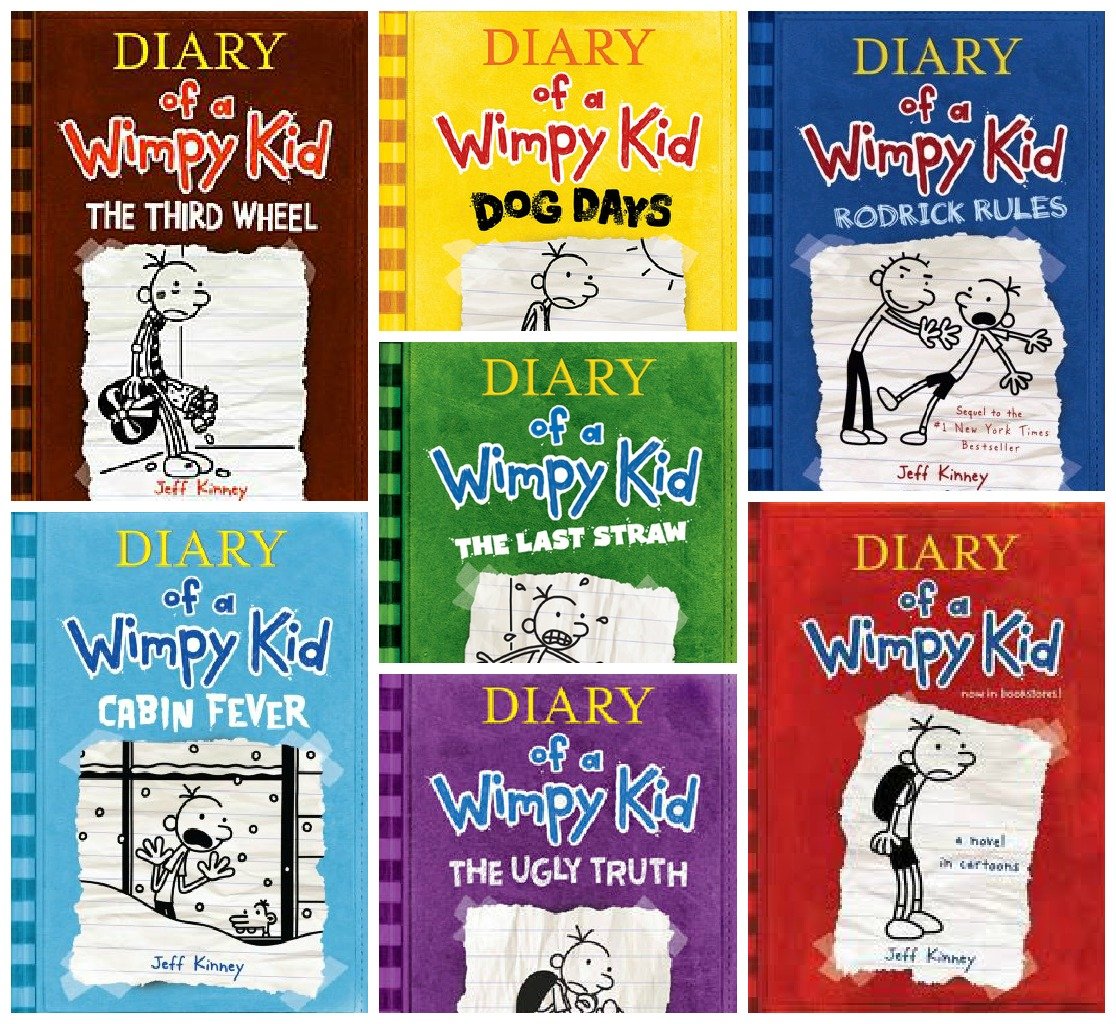 Jeff Kinney's books are legendary for their ability to engage kids who say they "hate" reading, sucking them into Greg's journey and making every kid abhor the cheese touch.
Best for ages: 8-12
Get it from: Greenlight Bookstore
---
Tom Gates Series by Liz Pichon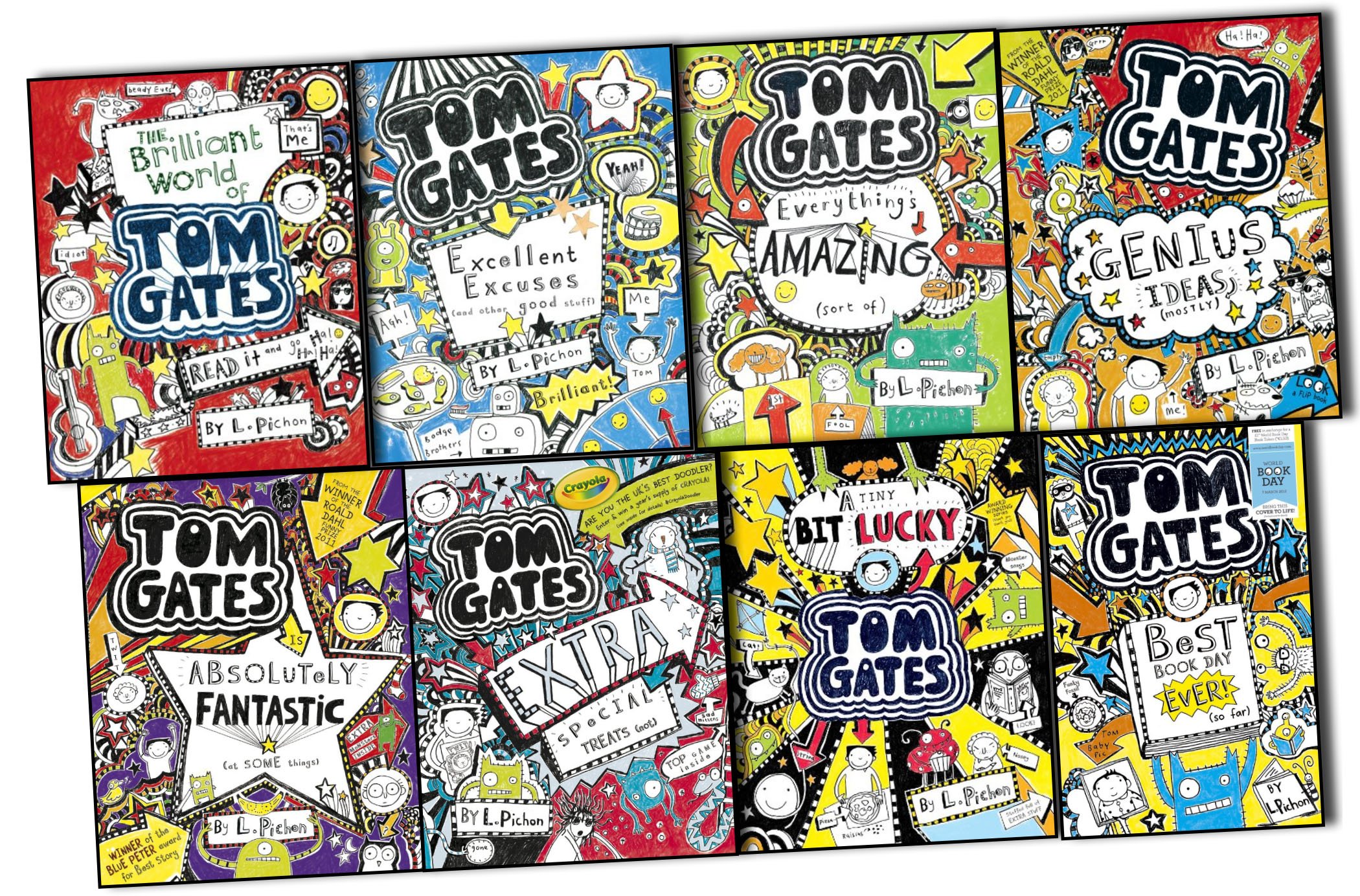 Booklist promises that the Tom Gates books "hit the elementary book sweet spot," and we can't agree more.
"I'm Tom Gates. When my teachers don't have their BEADY EYES on me, I like to draw pictures and think of ways to annoy Delia. My teachers think I am easily distracted and "lack focus". Which is a bit harsh, because right now I am VERY focused on which biscuit should I eat first… mmm?" – Liz Pichon
Best for ages: 9-12
Get it from: Powell's
---
Little Lunch by Danny Katz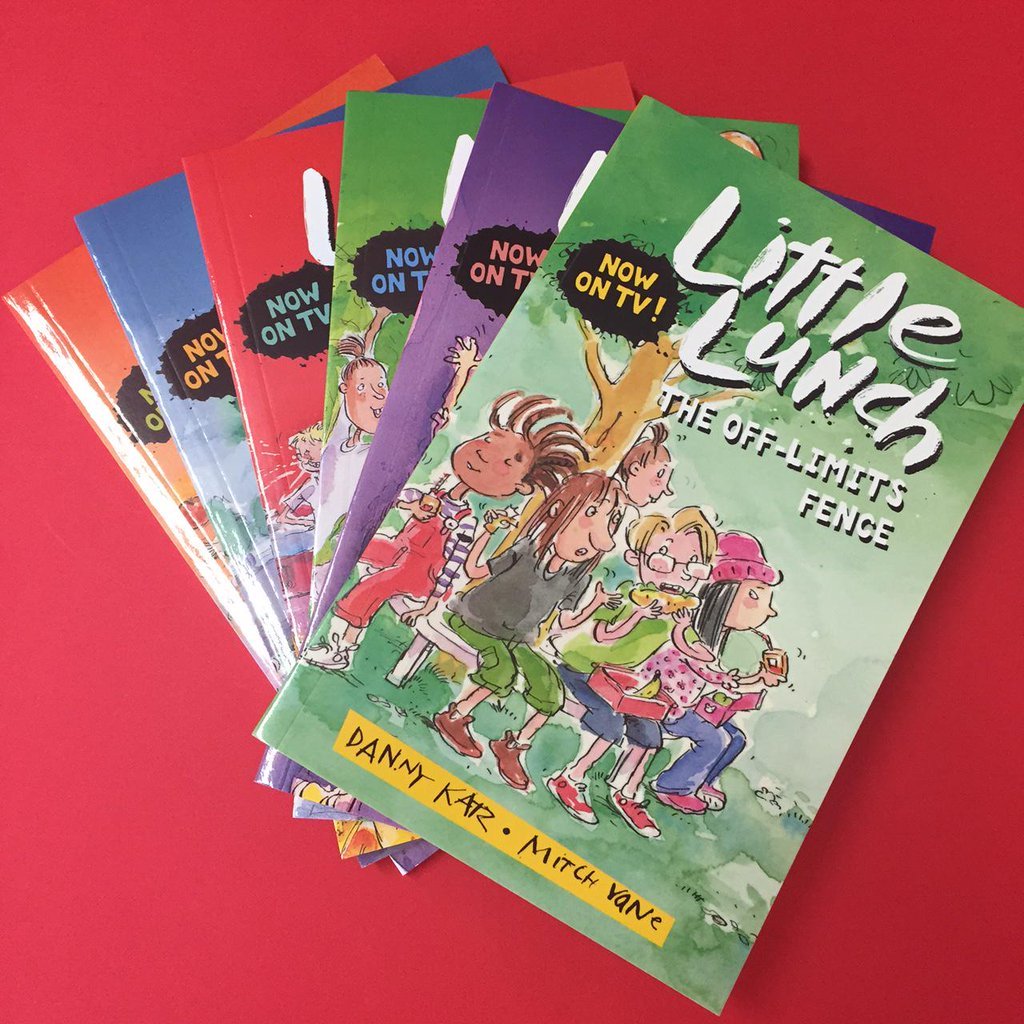 One for the younger readers, the Little Lunch Series by Danny Katz are fabulously illustrated stories about a group of kids and their adventures during the 15 minutes of "Little Lunch".
Best for ages: 3-6
Get it from: The Strand
---
"Flat Stanley" collection by Jeff Brown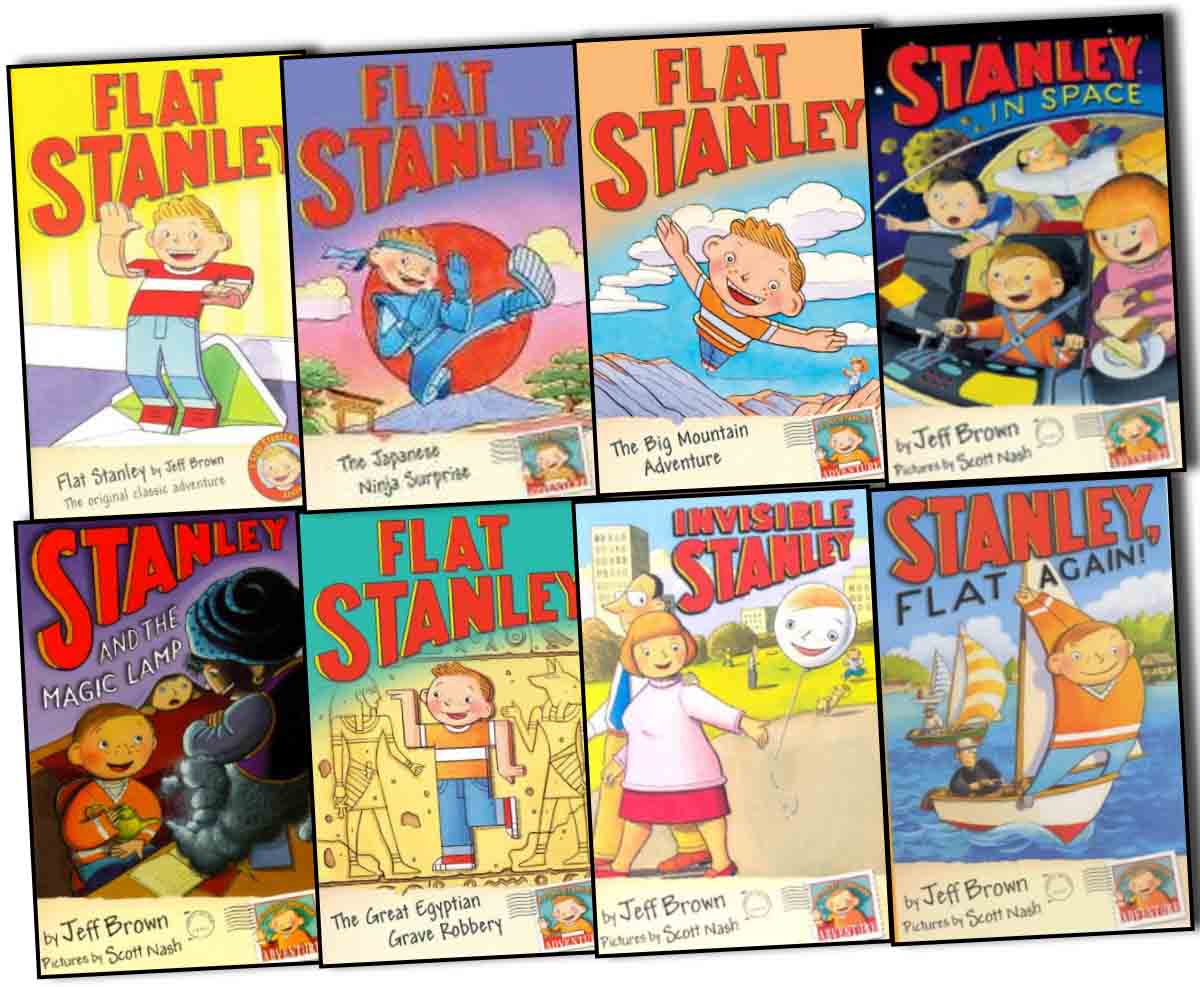 Not just a successful children's book series, Flat Stanley has inspired the writing and exchange of letters between children all around the world! The Flat Stanley project connects classrooms across the globe, who send each other a 'flat' character. Students track and document their character's journey, participating in exchanges via traditional mail, email or the Flat Stanley Project app.
Best for ages: 6-10
Get it from: Left Bank Books
---
Big Nate books by Lincoln Pierce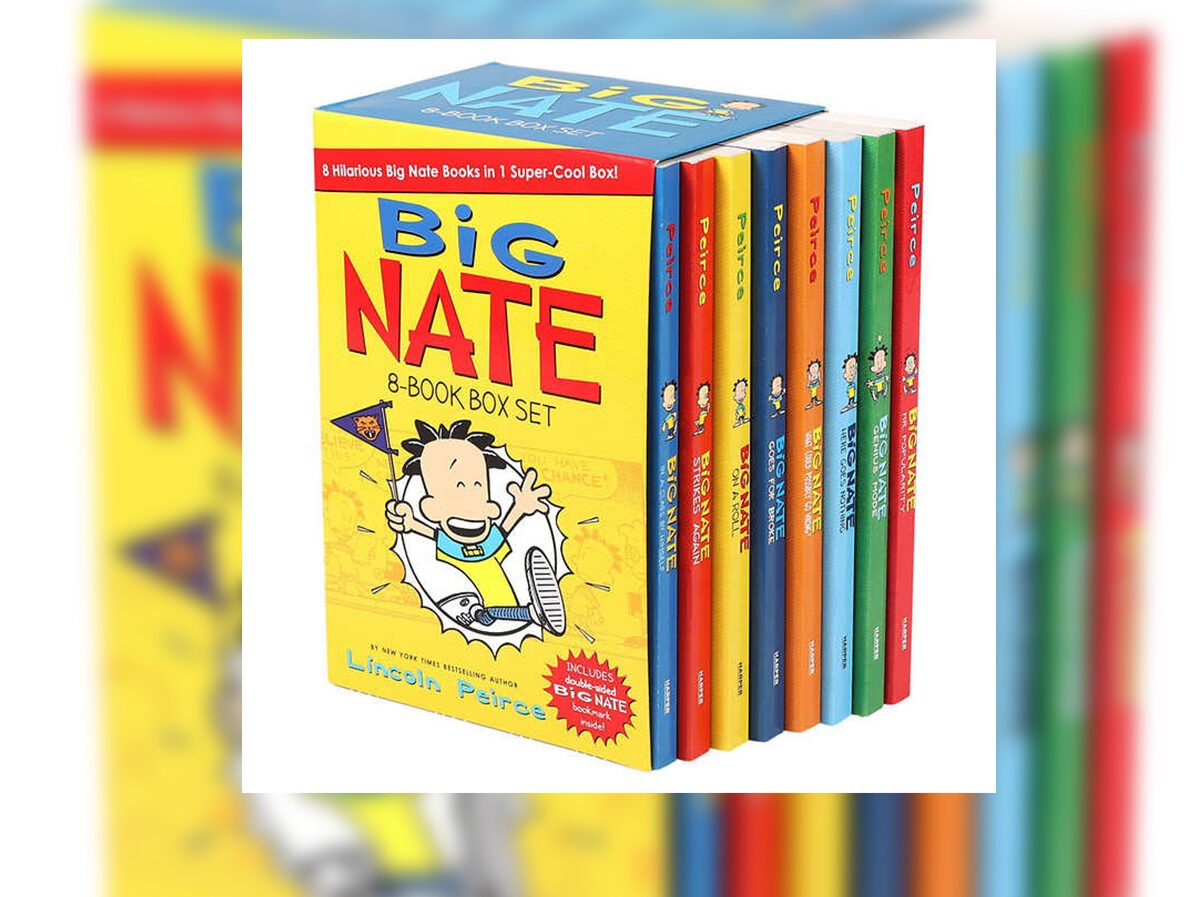 This graphic novel features Big Nate and life … that comes at you fast! The series follows sixth-grader Nate Wright and all the challenges that come with being in middle school. A perfect series of kids who are hitting up against all the hurdles that come with being in middle school, Big Nate is a book for kids who are just … kids!
Best for ages: 8-12
Get it from: Green Apple Books
---
Geronimo Stilton books by Geronimo Stilton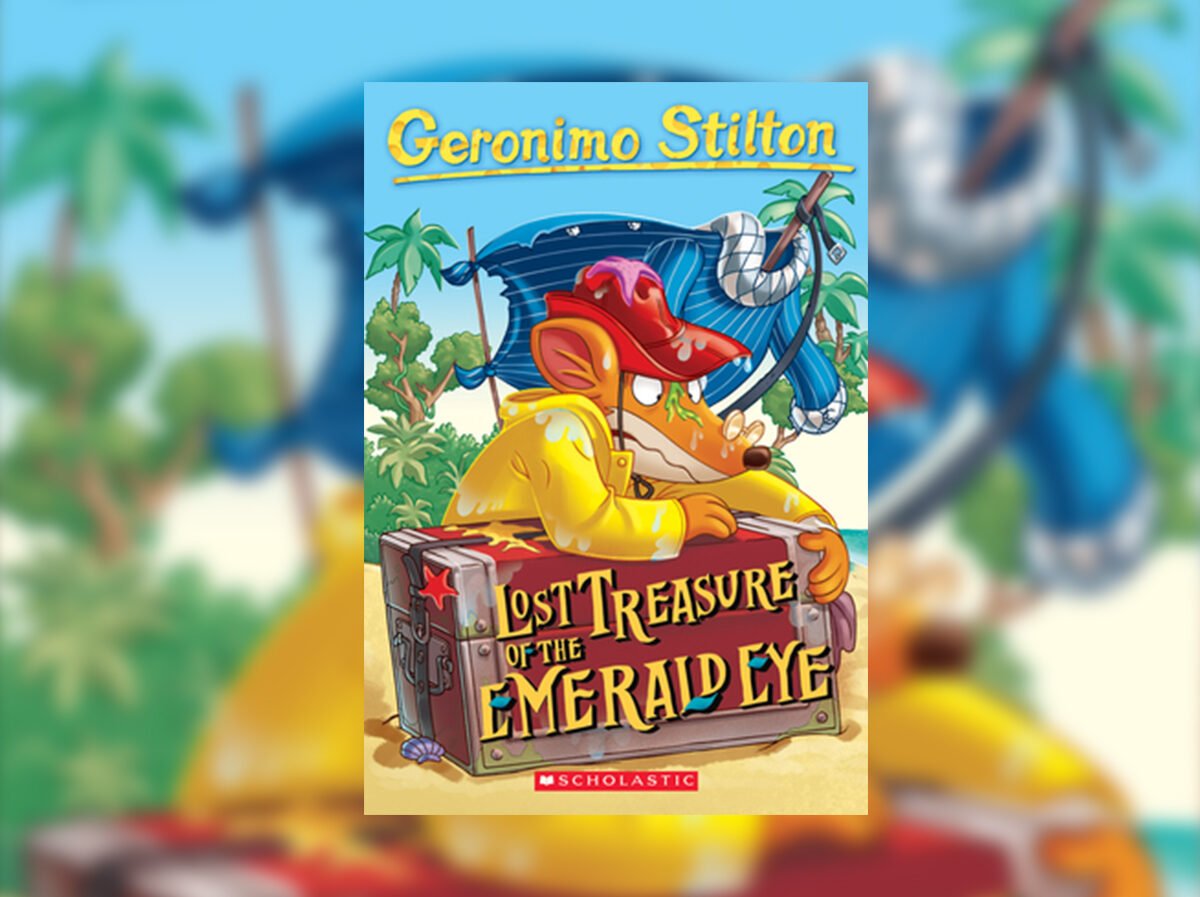 Geronimo Stilton isn't just a character; he's the author! This mouse runs a newspaper with whisker-licking stories we can't help but love. Featuring sister Thea Stilton, these books come from Geronimo Stilton, the publisher of The Rodent's Gazette, Mouse Island's most famouse newspaper. Yes, we said "famouse."
Best for ages: 7-10
Get it from: Prairie Light Books
---
There they are! Some of the best kids' books around to help them feel seen and motivate them to read.
While there are many more excellent books around to help encourage kids who don't usually enjoy reading, hopefully, this list will have given you a good place to start!
We also have an ever-growing catalog of reading and comprehension resources for both teachers and parents to use in supporting learning. You can find a range of high-quality activities and worksheets to use in conjunction with texts your kids love!
Which books do you recommend for reluctant readers? Tell us in the comments below!