Road trip activities the whole family will enjoy!
It's finally time for the long-awaited school holidays, and some of you may be looking forward to a long road trip with your family.
Road trips provide wonderful opportunities for family bonding and exploration. All of the different scenery and landscapes can help expand your world-view in a very literal sense!
A road trip is a great chance to catch up with your kids after the busy end-of-term period. To stop and think about reconnecting with your loved ones and leave the hustle and bustle of work behind for the open road… sounds relaxing, doesn't it?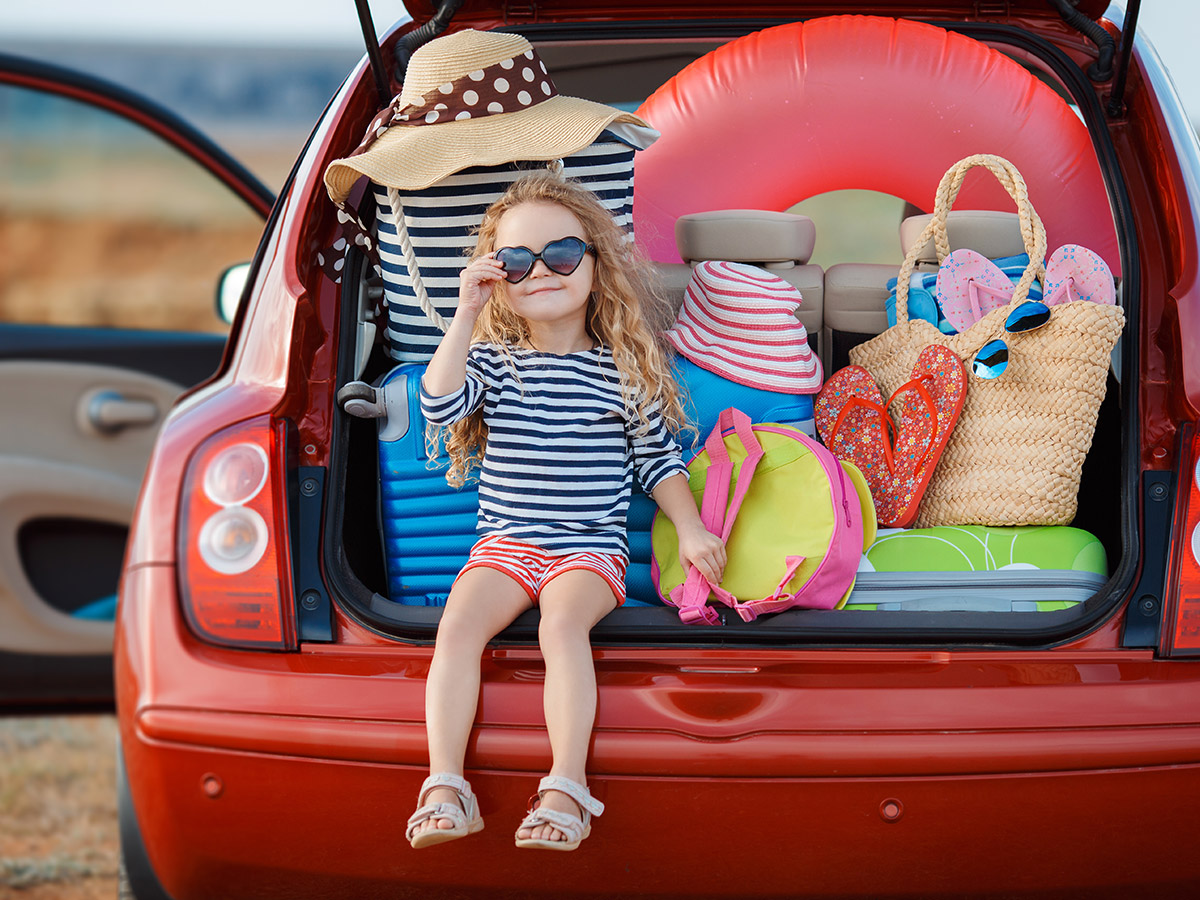 As amazing as uninterrupted family time can be, it's understandable that hours upon hours in a confined place with your nearest and dearest can sometimes become a little…tedious.
If you're keen to make the miles fly by (without having to use a single iPad!) take a look at these fun and family-friendly road trip activities!
---
12 Awesome Road Trip Activities
Make a Playlist
Get your family set for 'car karaoke' by creating a group playlist of songs you'd love to sing and jam to on your trip! Why not have a car karaoke suggestions box in your home's communal area for the week leading up to the trip, and every time you think of a song you can put a slip in the box?
Open up the box the night before and program all the songs into your music player. Set it to random and get ready for a great mood-lifting playlist to accompany your drive!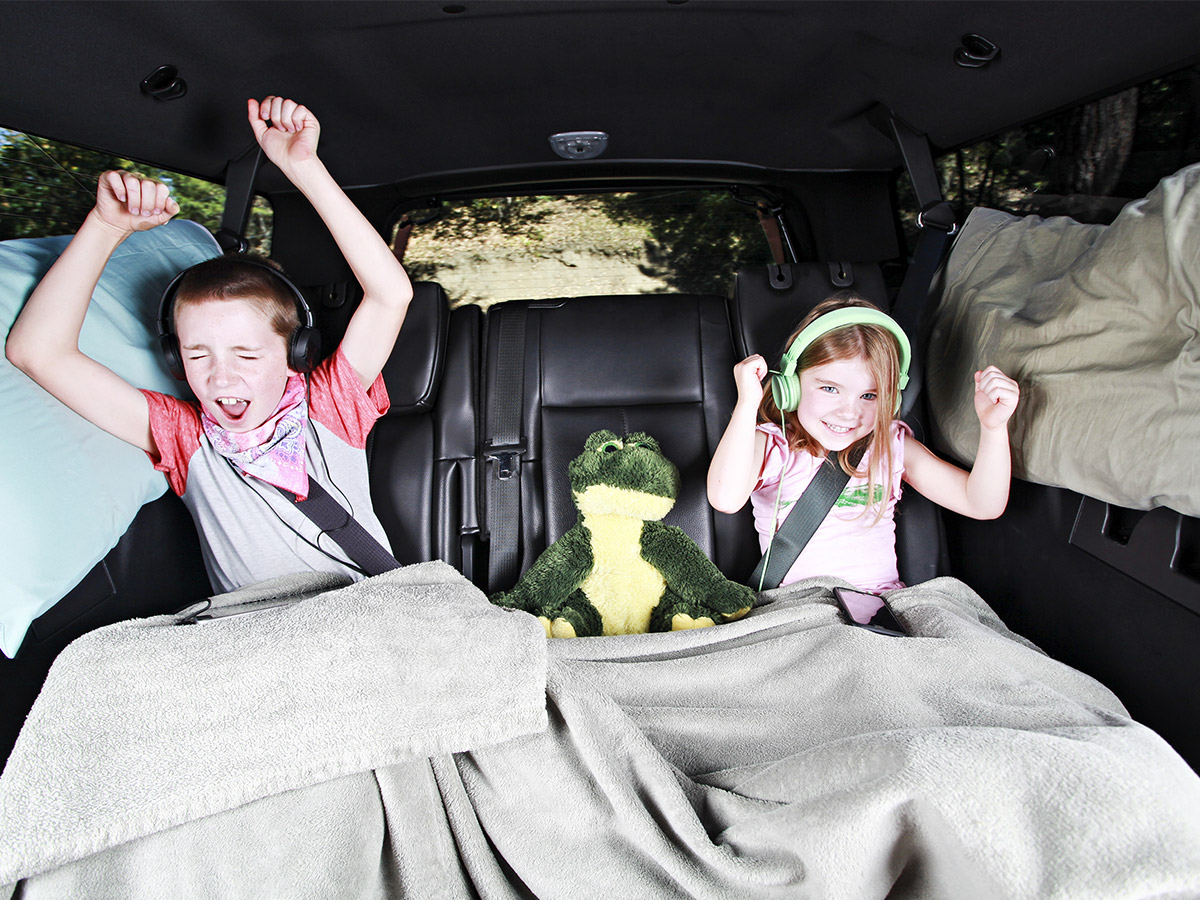 If you're after some peace and quiet, why not get your kids to make a list of their favourite songs? They can listen to it with some headphones and be blissfully distracted for an hour or so. If they need a nap, don't forget to sneak some soothing tunes in there – I won't tell!
Travel Journal
Encourage your child to reflect on the wonderful and unique experiences they are having by filling out a travel journal along the way. Take along a blank notebook and encourage them to fill it with memories.
Some travel journal tips:
Let your kids borrow your phone to take photos to print later. They can stick it in their journal with their memories.
Encourage sketching of things that catch your child's eye.
Ask your children to take note of the times and places they visited things, but also how they felt and what their favourite and least favourite memory was.
Encourage your kids to keep track of your journey on a map of the region.
Keep tickets and brochures as keepsakes to glue in and reminisce about in the years to come!
Lastly, embrace the eclectic nature of a travel journal – there's no wrong or right way for your child to record their memories! Remember, it isn't homework.
Snack Box
Avoid the "I'm hungries" with a cute road trip snack box. Turn a craft organiser into a mini pick-n-mix of snacking goodness! Use the lid of the snack box for kids to construct pictures out of the shapes in their box. Once they're done, they get to eat it!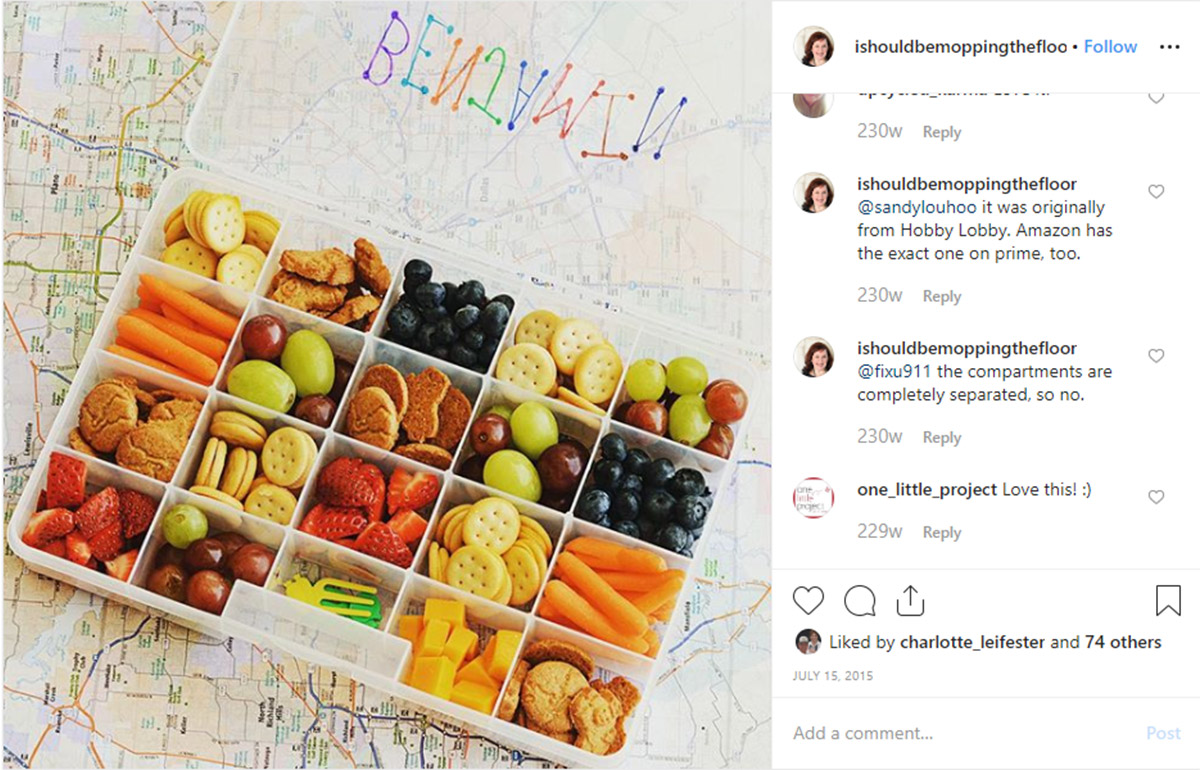 Put a mixture of sweet and savoury into the box – this will ensure there's plenty of variety no matter your child's mood! Make sure you tell kids that once they've finished their box, that's it! There'll be no stopping until the next meal break.
I Spy
This classic game never gets old! Change up a family favourite by giving your kids categories to work with.
The Inspired Treehouse has a few great ideas for some I Spy twists. Encourage your mini passengers to look for:
colours
shapes
actions (ie. "I spy something you can throw")
textures (ie. "I spy something rough")
alphabet (ie. "I spy something that starts with the letter "A")
distance (ie. "I spy something 10 feet way")
habitats (ie. "I spy somewhere a bird would live")
memories (ie. "I spy a place where we camped out one night")
senses (ie. "I spy something that smells sweet")
numbers (ie. "I spy 5 flowers").
Activity Booklet
Create a fun activity booklet that will keep your little ones occupied for hours!
Download our Road Trip Activity Book cover page, and browse our numerous worksheets, colouring pages, and games to find some fun printables to download.
Create your own booklet with your child and let them get carried away with their pencils and pens in the backseat.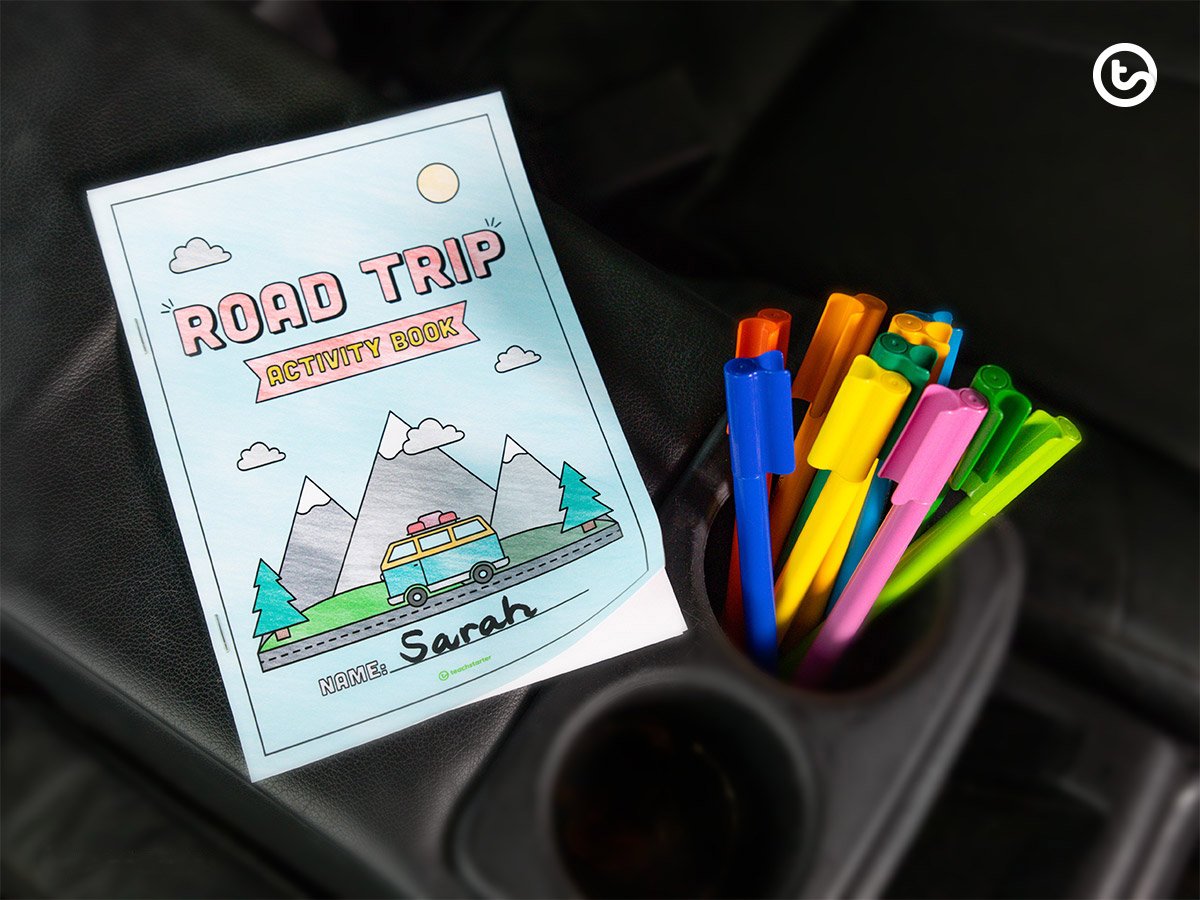 Rate Your Stop Offs
A long road trip will require at least one or two stop-offs, especially if you're seeing some amazing sights along the way!
Ask your children to use our Attraction Review Cards to create reviews for attractions and places you and your family go to.
They can review attractions such as:
iconic landmarks
places involving nature
museums and galleries
tours
entertainment
food places such as restaurants and cafes
other places of interest.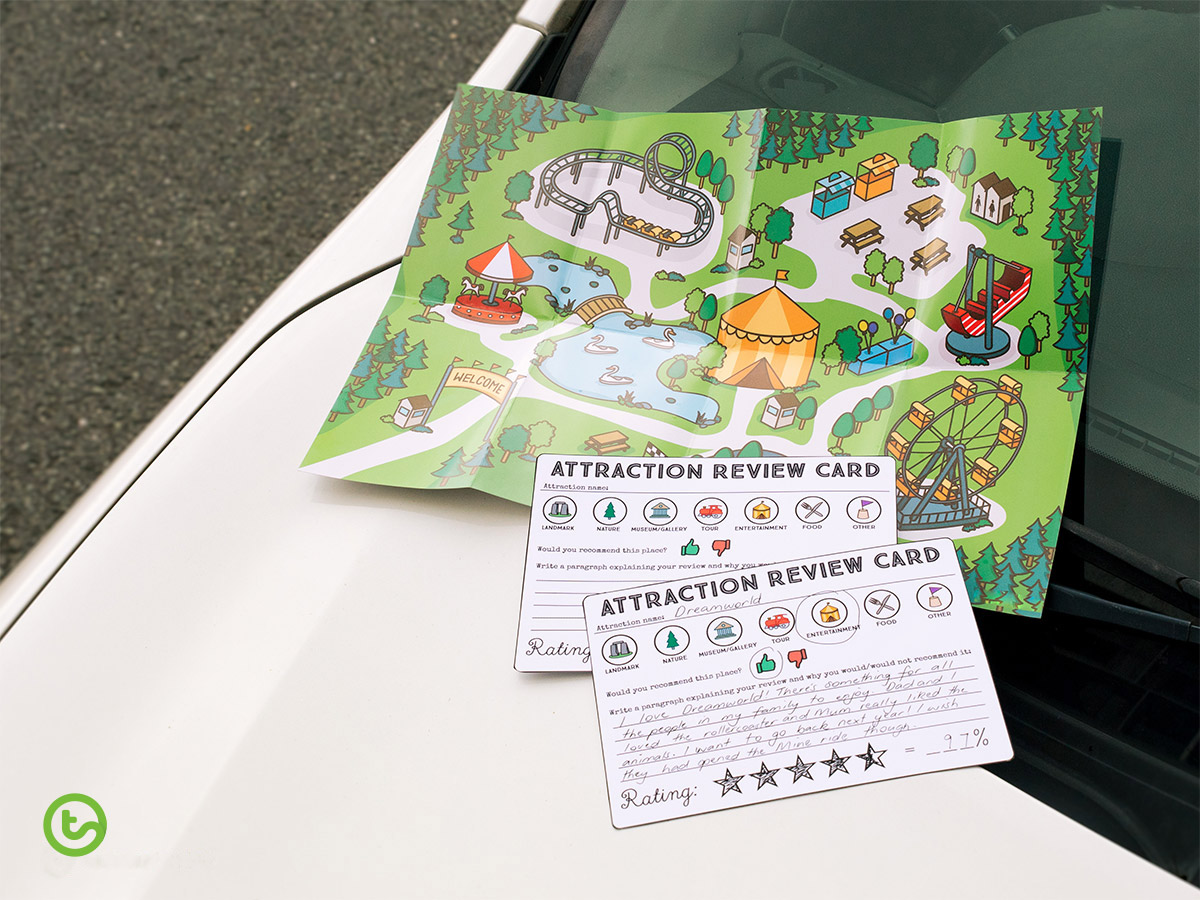 Road Map
There is one question known throughout the land, that brings a shudder to every road tripping parent's spine…
Are we there yet?
Avoid the broken record with our Road Trip Tracker cut and assemble kit. Attach it to your car ceiling or window with bluetac, double-sided tape or velcro and track your progress as you drive along your journey!
Print out and write each stop on the cards, and add your own pictures and landmarks along the way.
Who Lives There? Game
Hilarity will ensue with this crazy game!
Pick a place along your journey and work with your family to create an elaborate story to describe who lives there, what's inside the house and the family history of its occupants.
In that house lives a lady with 35 dogs, and she uses the dogs as a blanket at night instead of having a real blanket! She has 20 grandchildren and every weekend they come and take the dogs for a walk.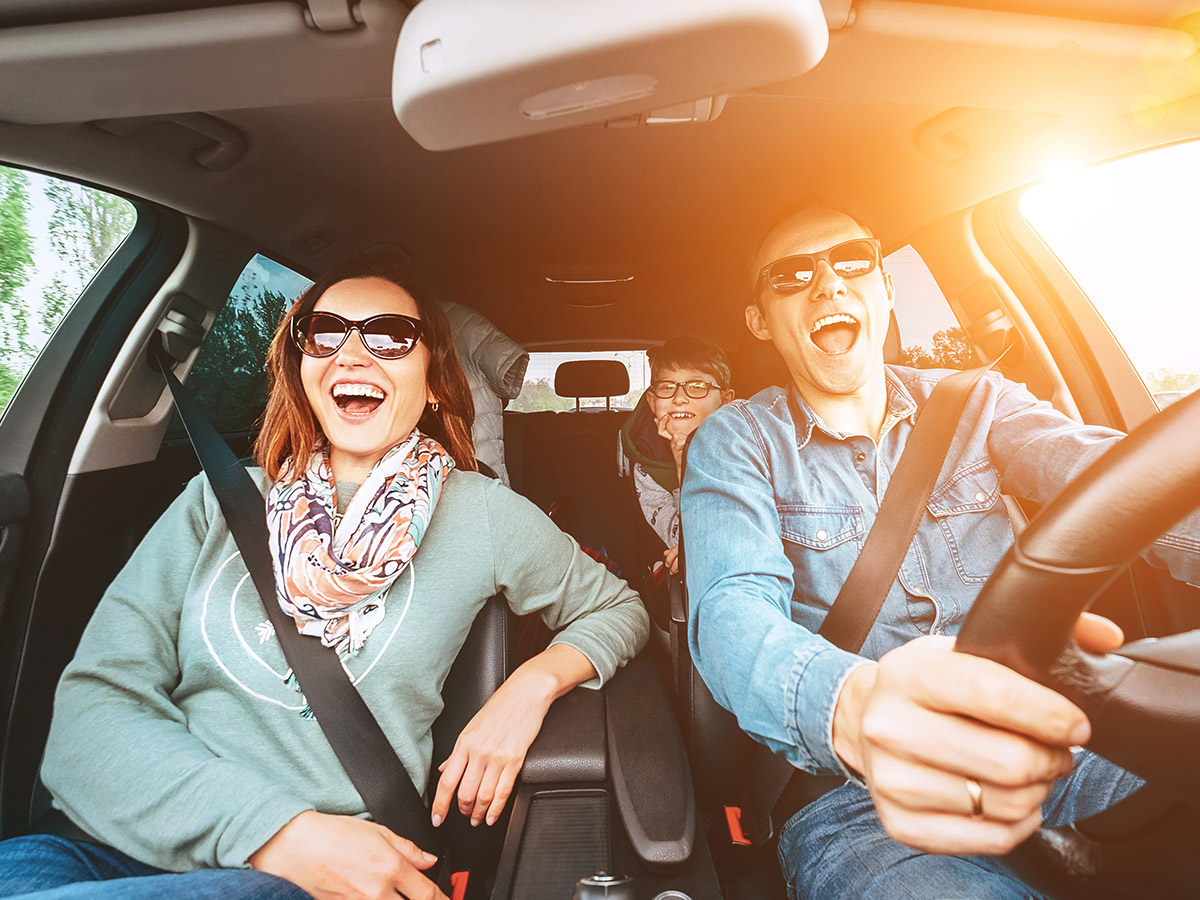 The crazier looking the house, the more elaborate the story!
Number Plate Game
This is another game that all the family can participate in. Pick a number plate driving beside you and make up a crazy phrase out of the letters!
NFP – Never Feel Potatoes

EOS – Emergency Octopus Squad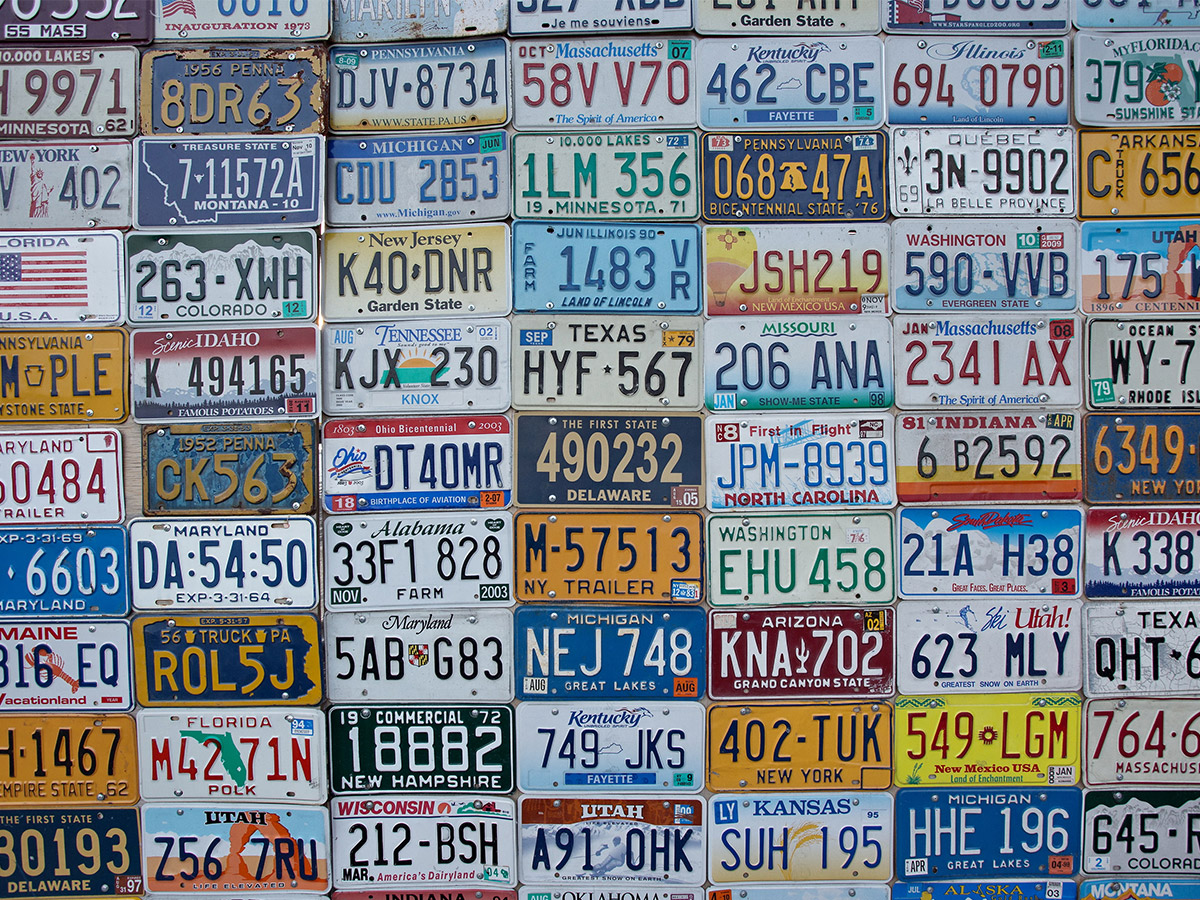 Create a Family Story
You know what they say… Two heads (or more!) are better than one!
Create a family story by building it up person by person, sentence by sentence. The only rule is…there are no rules!
How to play:
Designate a person to start the game. They are to say three sentences to introduce the story. The third sentence ends with the word "suddenly…"
The next person picks up the story and tells three more sentences, taking the story in any direction they'd like. After three sentences, they end with the word, "suddenly…"
See where I'm going with this?
The story only ends when the designated time is up! Make the story twist and turn, and don't forget to use your imagination!
Would You Rather?
The wonderful thing about children is that they often surprise you with how capable they are of thinking deeply about things.
Ask your kids these thought-provoking (and hilarious!) questions and get them to explain their answers!
Would you rather only wear clothes that you've made from scratch or only wear clothes that make your skin itch?
Use our Would You Rather…? question cards to prompt some wonderful discussion topics!
Pipe Cleaner People
Sometimes speaking and listening games don't always last the journey. Unfortunately, construction and craft activities aren't always conducive to car trips!
Why not tap into your children's creative side with this pipe cleaner activity?
Create a pipe cleaner person with pipe cleaners, keyrings, and beads! Have a competition to see who can build the best person.
Alternatively, do a pipe cleaner person photoshoot in the car. Would they use the roof handles as a monkey bar? The cup holder as a bathtub?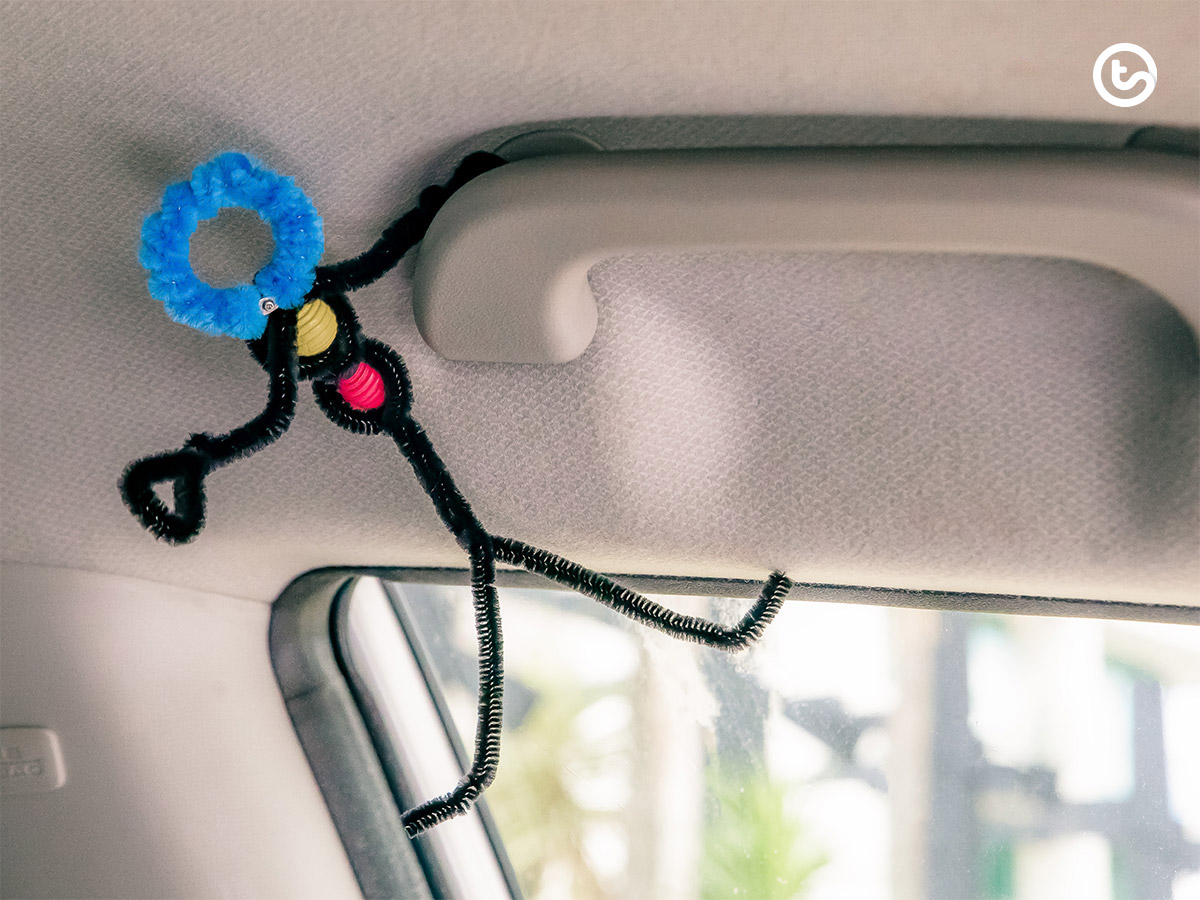 Your child will have a road trip buddy to talk to for the rest of the journey!
---
Who's going on a road trip these holidays? What are your destinations?
Tag us #teachstarter with some of your wonderful road trip memories!