International Dot Day, which will be celebrated in schools globally on 15 September this year, is described by its founder as:
"Millions of people around the world connecting, collaborating, creating, and celebrating all that creativity inspires and invites."
Right now teachers are recognising and prioritising the teaching of social-emotional skills such as resilience and risk-taking, whilst encouraging creative and innovative thinking from their young students. It's no wonder that International Dot Day is swiftly gaining popularity, as we help children explore the opportunities that arise when they begin to make their mark.
Read on to discover our teacher-created resources designed to support your teaching and learning experiences this International Dot Day.
The Book That Inspired International Dot Day
International Dot Day celebrations started on 15 September, 2009, when teacher Terry Shay introduced the students in his class to Peter H. Reynolds' picture book The Dot. The Dot was originally written and illustrated by Reynolds back on 15 September 2003. Now each year, International Dot Day is celebrated on 15 September!
The Dot, (the International Dot Day Book), is a story about an empathetic teacher who dares a doubting student to believe in her own abilities, and encourages her to bravely "make her mark". By making a start – a small dot on a piece of paper – the student begins to gain confidence and develop courage. The inspiring tale has continued to inspire countless children around the world. You can view a read-aloud of The Dot here:
On International Dot Day, teachers and students share the beautiful and inspirational story and celebrate creativity through engaging classroom experiences.
How to Celebrate International Dot Day at School
Celebrating International Dot Day at school provides an opportunity to teach children that they should all "make their mark" on the world! International Dot Day can be celebrated in the classroom with simple, dot-themed activities; which can be integrated into your curriculum areas for seamless planning!
You'll find all of our International Dot Day resources in our dedicated collection.
 Dot Day T-Shirt Design Task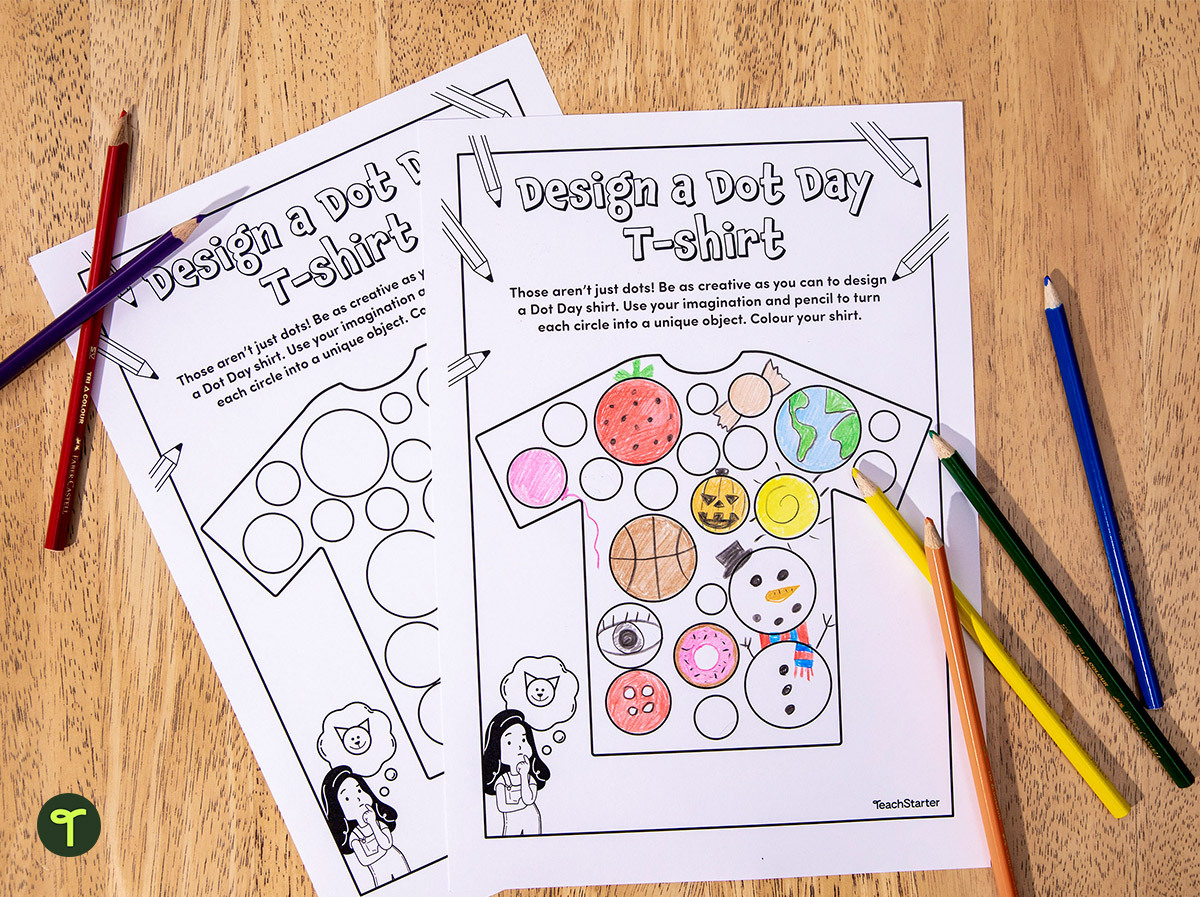 With creativity a central theme for International Dot Day, our Design a Dot Day T-Shirt Challenge is an exciting way to teach students about art and design. Students will use the template, crayons, and a pencil to create a unique dot design that they can use as the basis of their very own t-shirt design for International Dot Day! This activity is perfect for students who enjoy a challenge, whilst creating something eye-catching and creative!
Make an International Dot Day Hat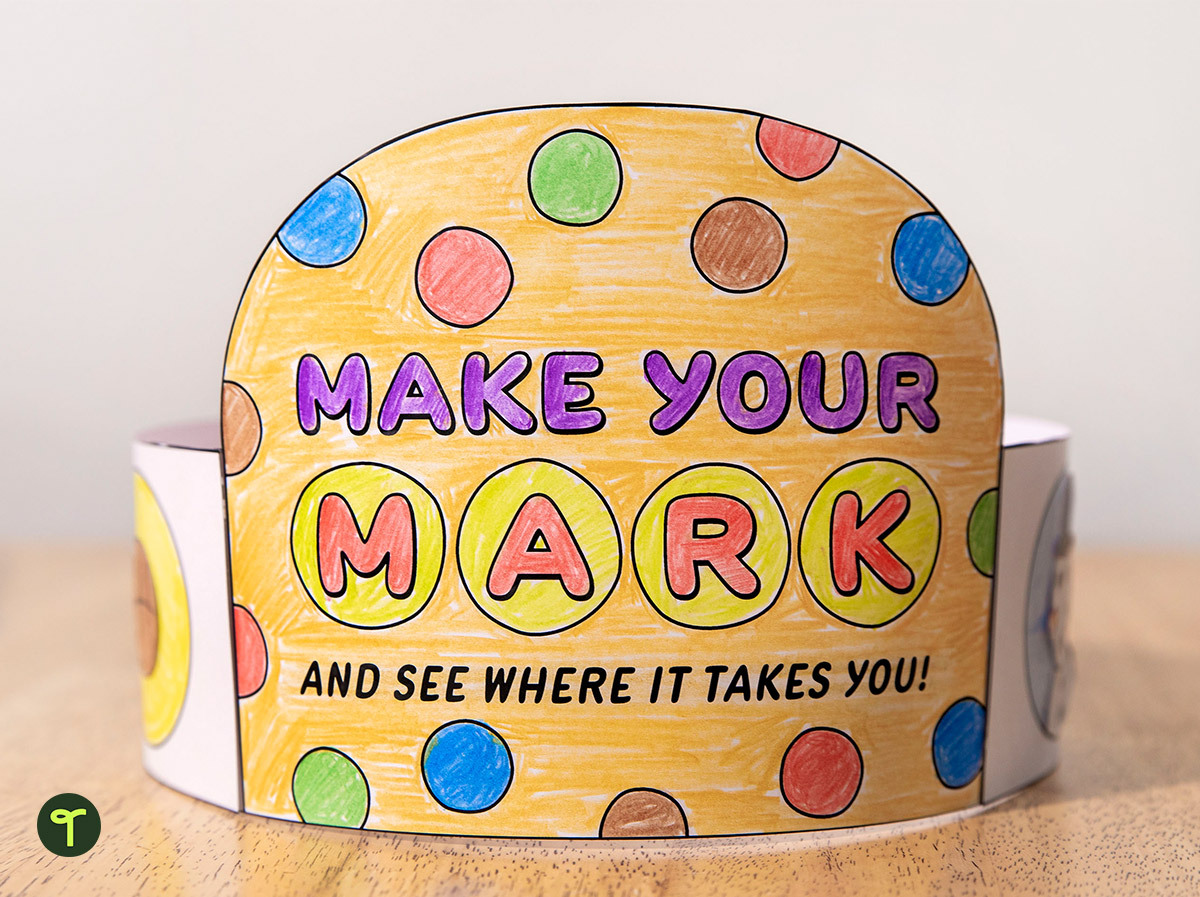 The perfect wearable artwork, our International Dot Day Hat Craft will excite your little learners. This one's perfect for early years classrooms. Students colour, cut, and glue to make their dotty hat, which will spark conversations at home, too!
International Dot Day Mindfulness Bookmarks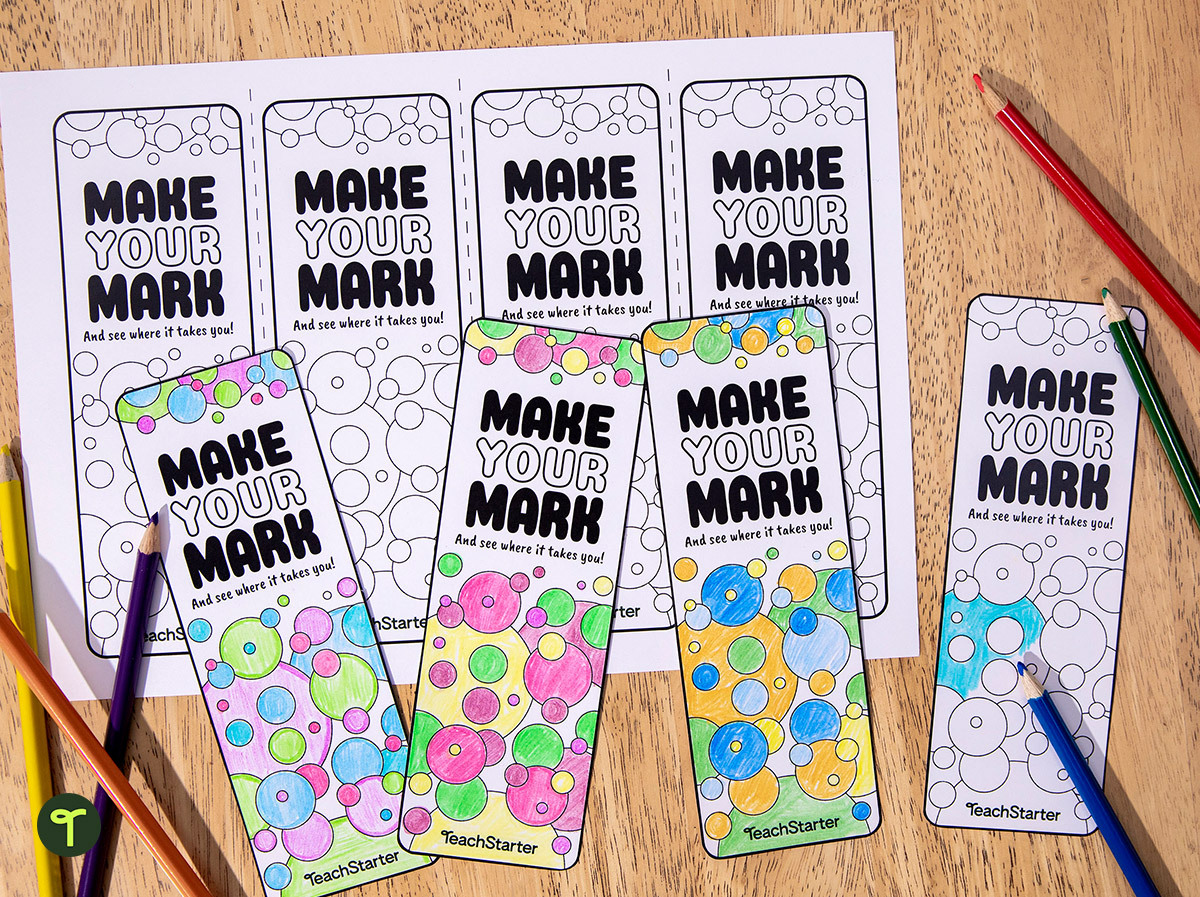 Our mindful colouring resources are always a hit with teachers and kids! Use these International Dot Day Mindfulness Bookmarks as transition or fast-finisher activities, or even as a way to calm your class after a break!
 Dot Day STEAM Challenge Task Cards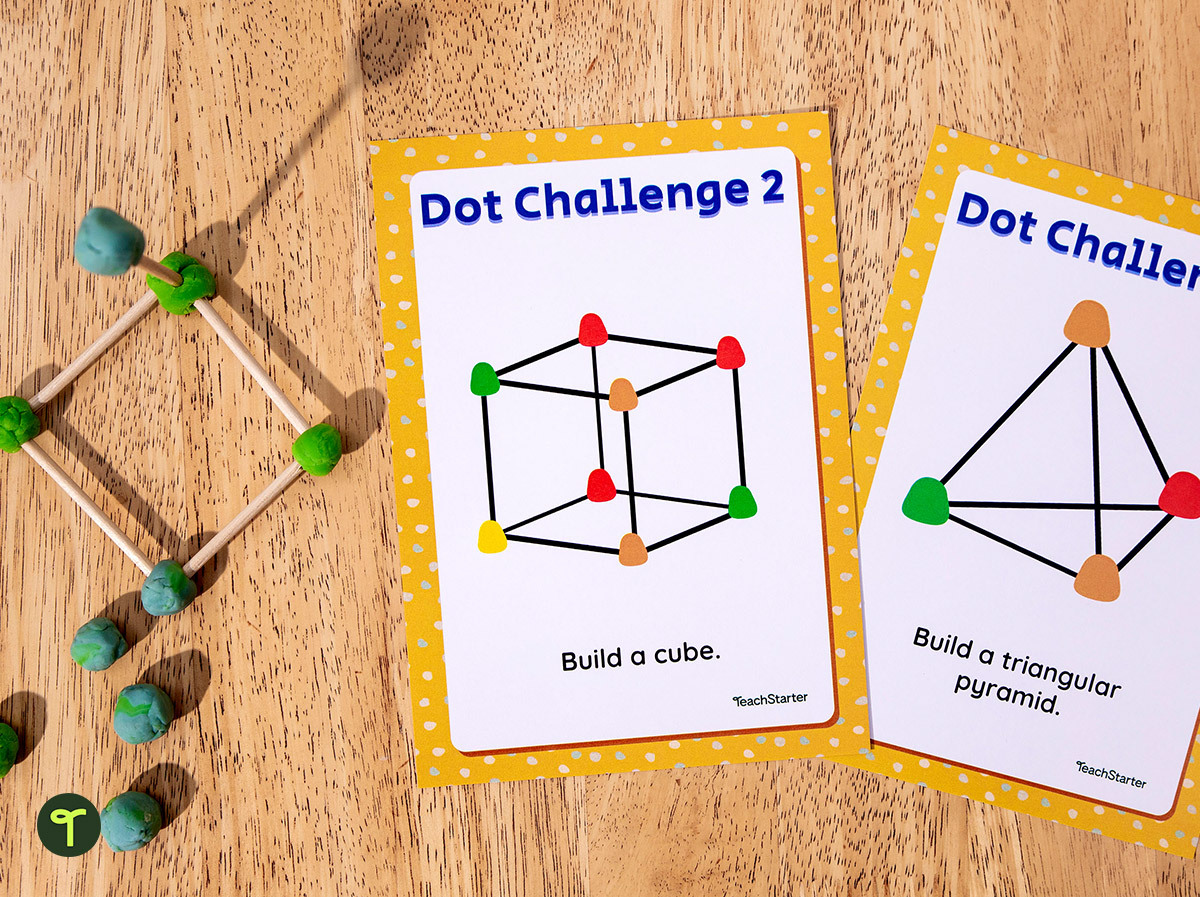 This STEAM Dot Day activity encourages students to work creatively in teams to construct three-dimensional shapes in a competitive environment. Students are guided through the construction of eight different three-dimensional shapes (using sticky tack or gumdrop lollies) and toothpicks. What an exciting way to celebrate International Dot Day in a hands-on way!
[resource:4835859][resource:4835782][resource:4834351]
We wish you a wonderful International Dot Day! To be part of the fun, share your photos on Instagram
using #InternationalDotDay and #teachstarter