Sharing First Nations culture in our classrooms is incredibly important, and it goes without saying that picture books and novels are a wonderful way to do this! Having a classroom library that features First Nations stories goes a long way to helping our students learn about and respect different cultures and perspectives.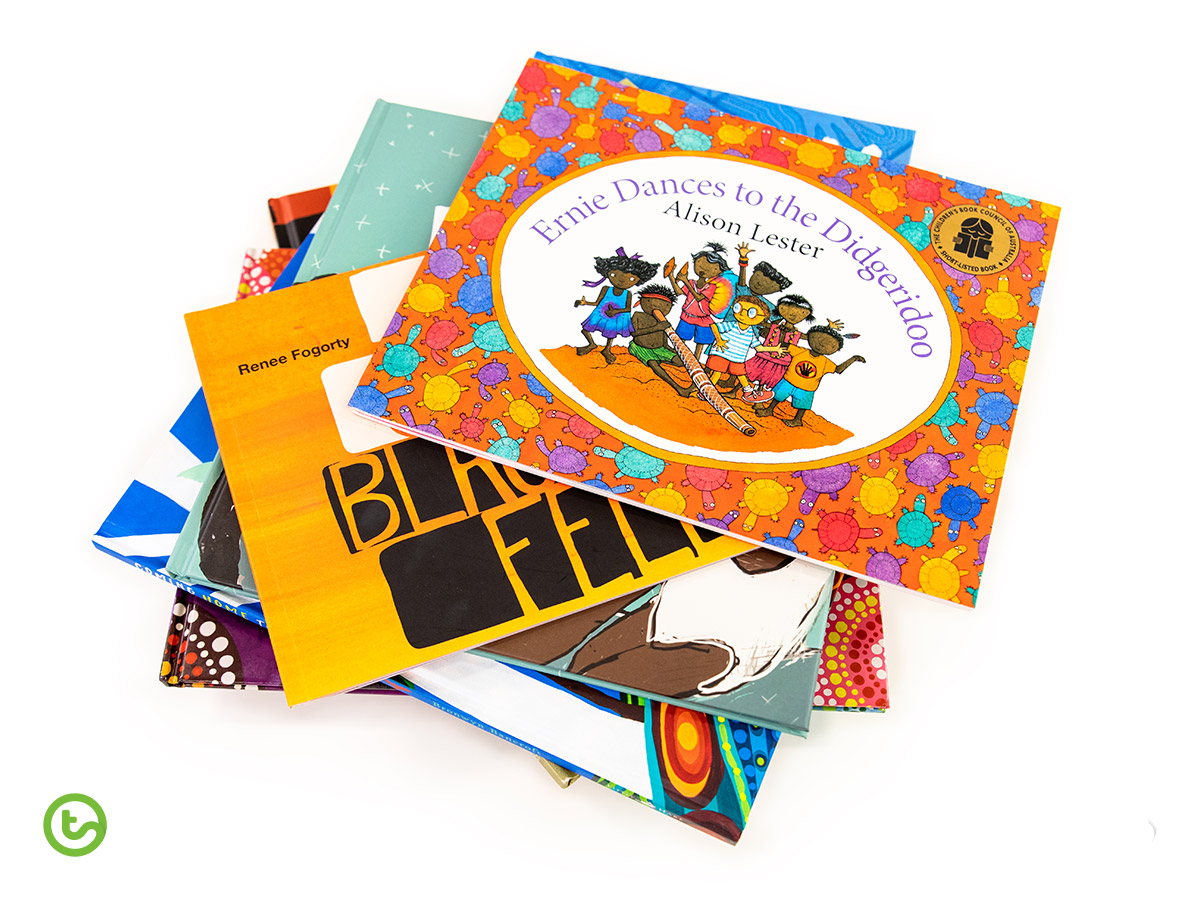 You may have read our recent post Sharing Indigenous Perspectives in Your Classroom | Things to Know. It highlights some fantastic information that all teachers should know when sharing Indigenous culture with their students. We chatted to Lesley Woodhouse from Indigenous organisation and our publishing partners Wingaru Education, and found her advice and help invaluable! You might like to check out these great NAIDOC Week resources from Wingaru Kids.
We're pleased to continue our partnership with Wingaru with a brand NEW teaching resource – Books for Sharing Indigenous Perspectives – Poster. On it, you will find 12 amazingly colourful and educational books that feature different areas of Aboriginal culture and history.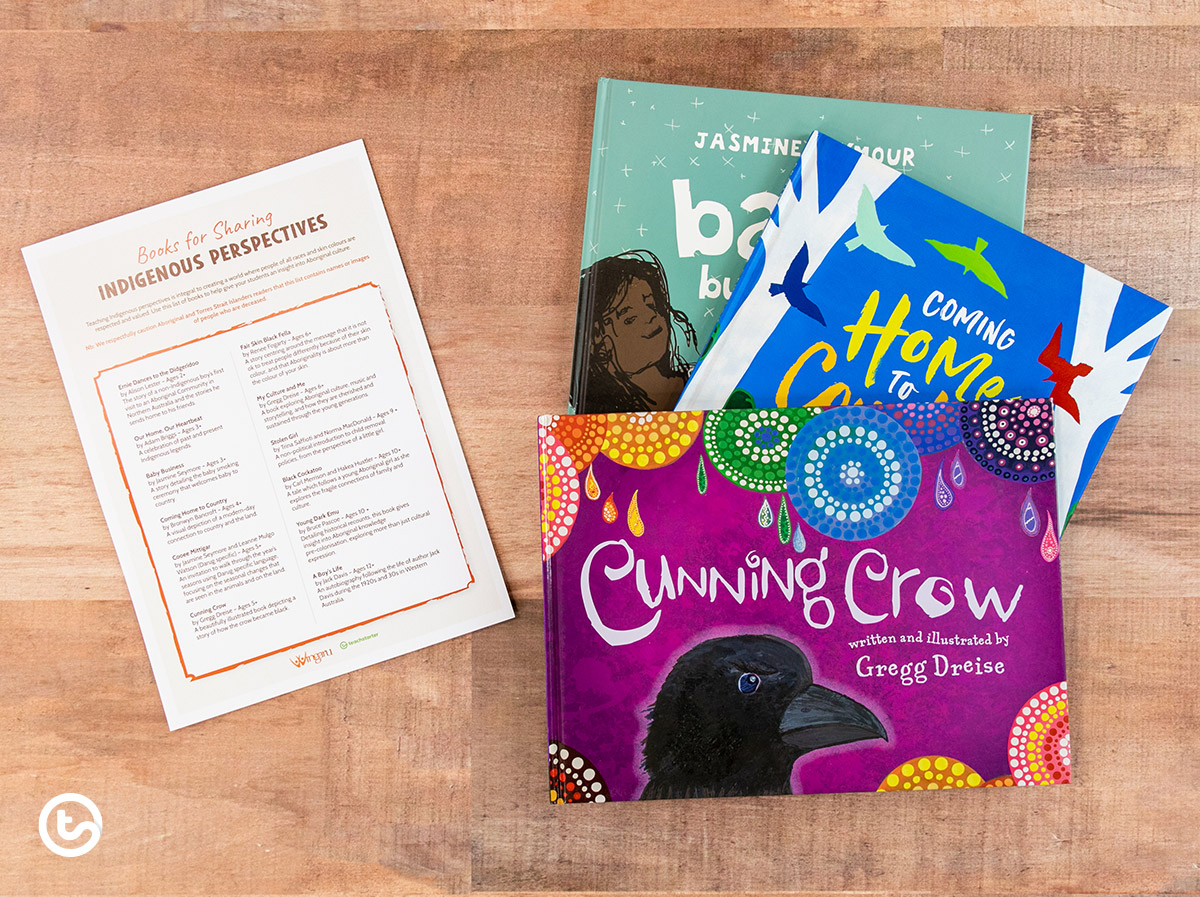 Books for Sharing Indigenous Culture
Books are not the only resource you can use to support Indigenous perspectives in your classroom. They do, however, help students connect with Aboriginal stories in a special way. Lesley has kindly suggested books for all ages to help your students develop an understanding of Aboriginal culture from Prep right through to Upper Primary!
Not only are these books beautifully illustrated and written, but they are all authored by Indigenous Australians – an important factor when selecting Indigenous stories for your classroom.
Purchasing These Titles
If you want to purchase these books, we've linked to a wonderful Indigenous resource provider, Riley Callie Resources, where possible. Run by Dunghutti woman, Debbie Hoger, Riley Callie Resources is a fantastic place to purchase a wide range of Indigenous physical classroom resources.
We want to see the rich depth of knowledge held by Indigenous Australia being embraced, shared and celebrated in the early years.
You can support Aboriginal culture in your classroom, and every purchase of these books helps Indigenous business too!
Nb: We respectfully caution Aboriginal and Torres Strait Islander readers that this list contains names or images of people who are deceased.
Lower Primary
Ernie Dances to the Didgeridoo
Author: Alison Lester
Ages: 2+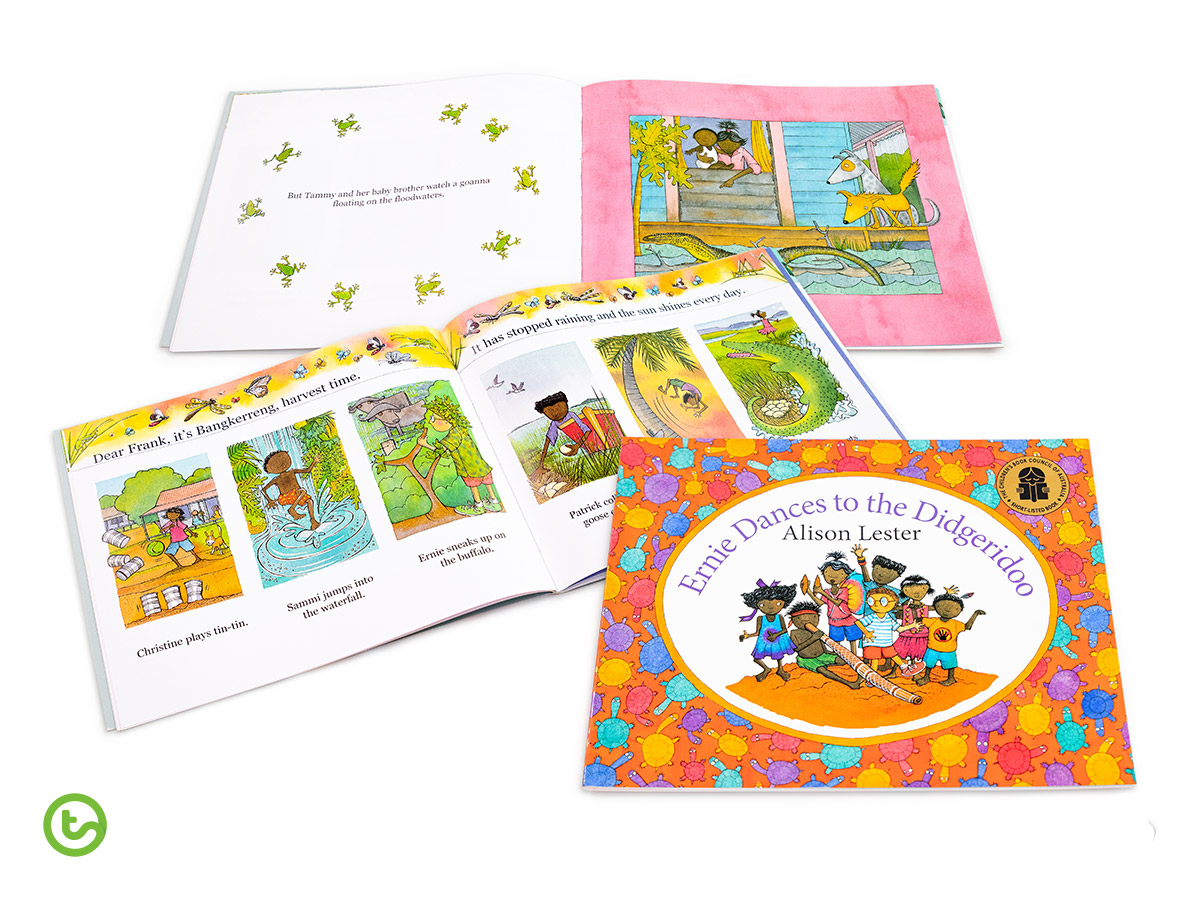 From classroom favourite, Alison Lester, comes a story about a non-Indigenous boy's visit to an Aboriginal community. Ernie shares his experiences with his classmates back home and enjoys learning from the local Aboriginal children.
---
Our Home, Our Heartbeat
Author: Adam Briggs
Ages: 3+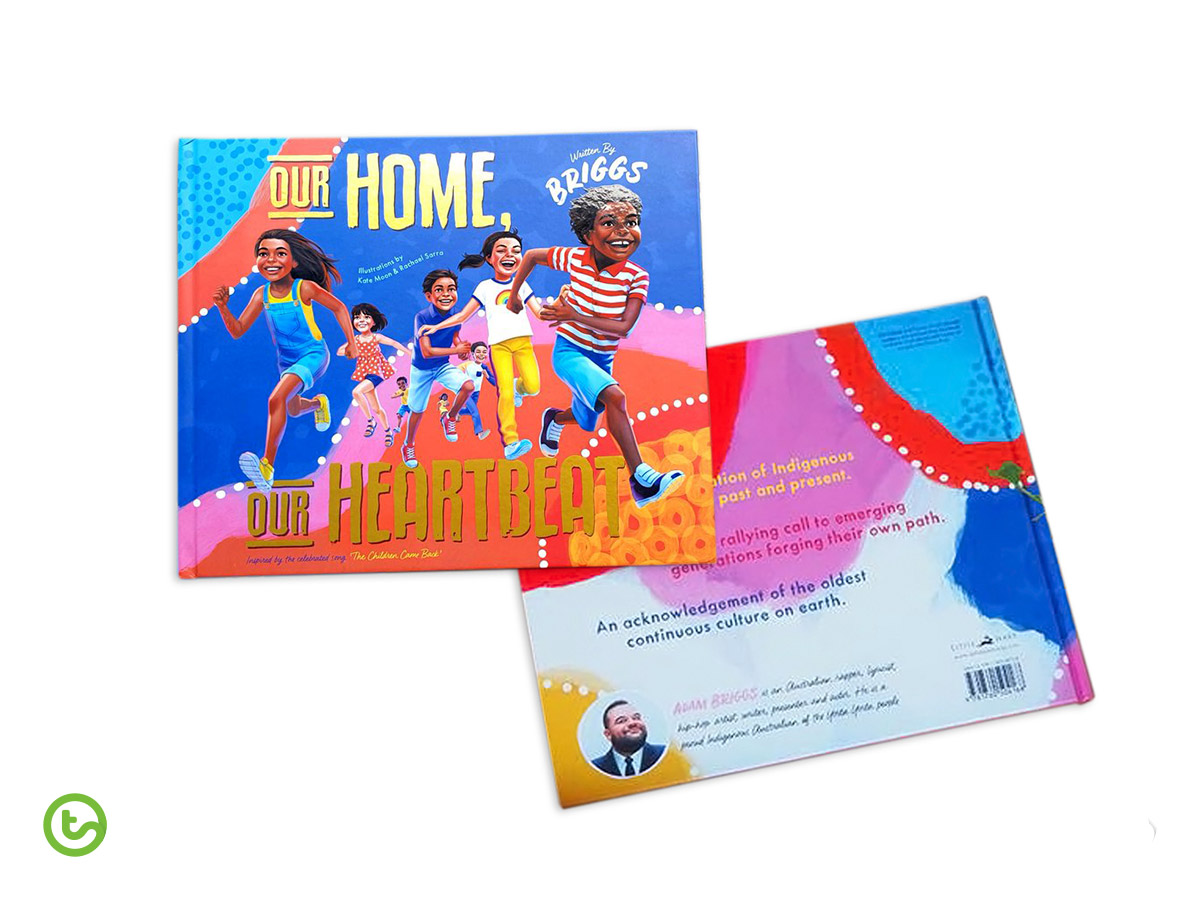 A beautifully colourful book by musician Adam Briggs, Our Home Our Heartbeat celebrates past and present Indigenous legends. This book is adapted from Brigg's hit song 'The Children Came Back' and is a wonderful celebration of the richness of Indigenous history.
---
Baby Business
Author: Jasmine Seymore
Ages: 3+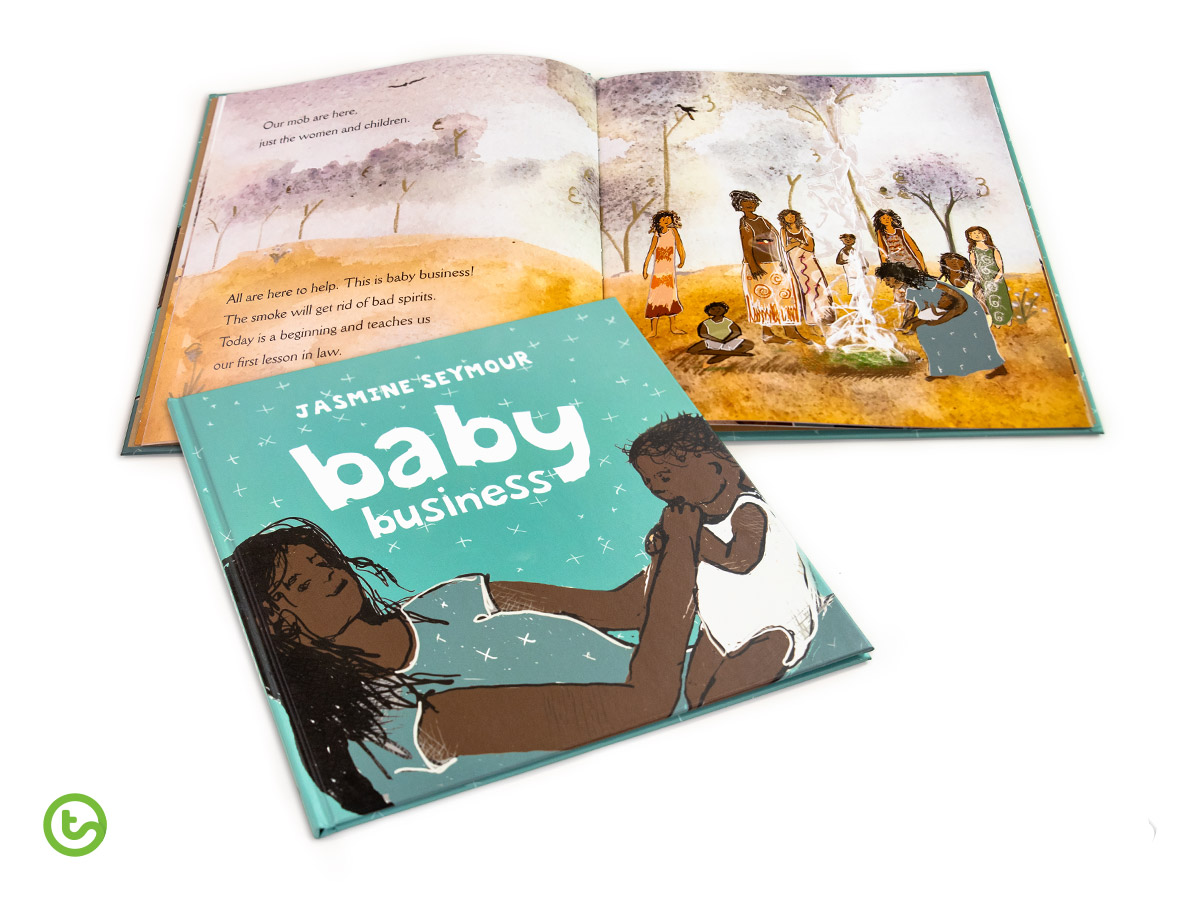 Indigenous culture holds many wonderful traditions and rituals. This beautiful story details the baby smoking ceremony which welcomes new babies to country.
---
Coming Home to Country
Author: Bronwyn Bancroft
Ages: 4+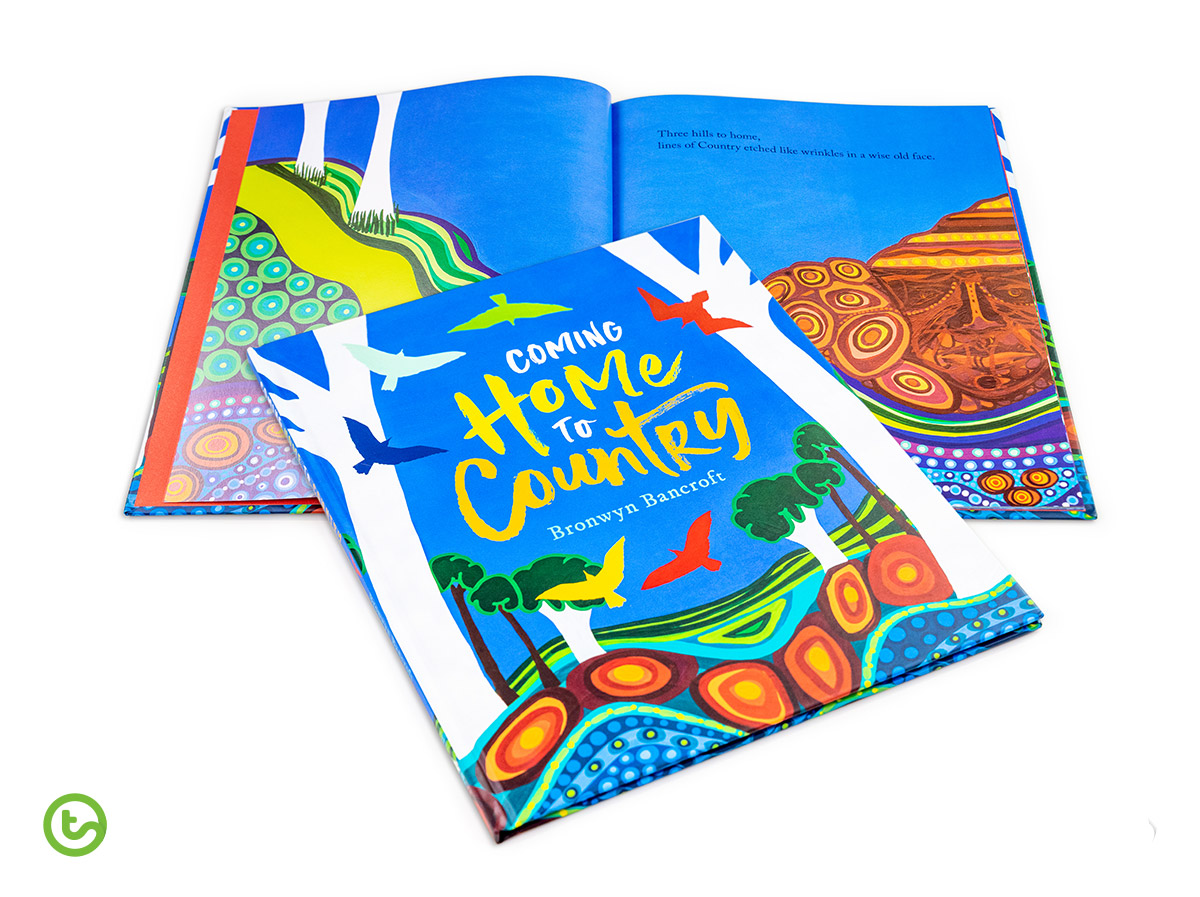 Just look at the illustrations in this book! The wonderful Coming Home to Country is a beautiful reflection of modern-day Aboriginal connection to country and the land.
---
Lower to Middle Primary
Cooee Mittigar (Darug specific)
Author: Jasmine Seymore and Leanne Mulgo Watson
Age: 5+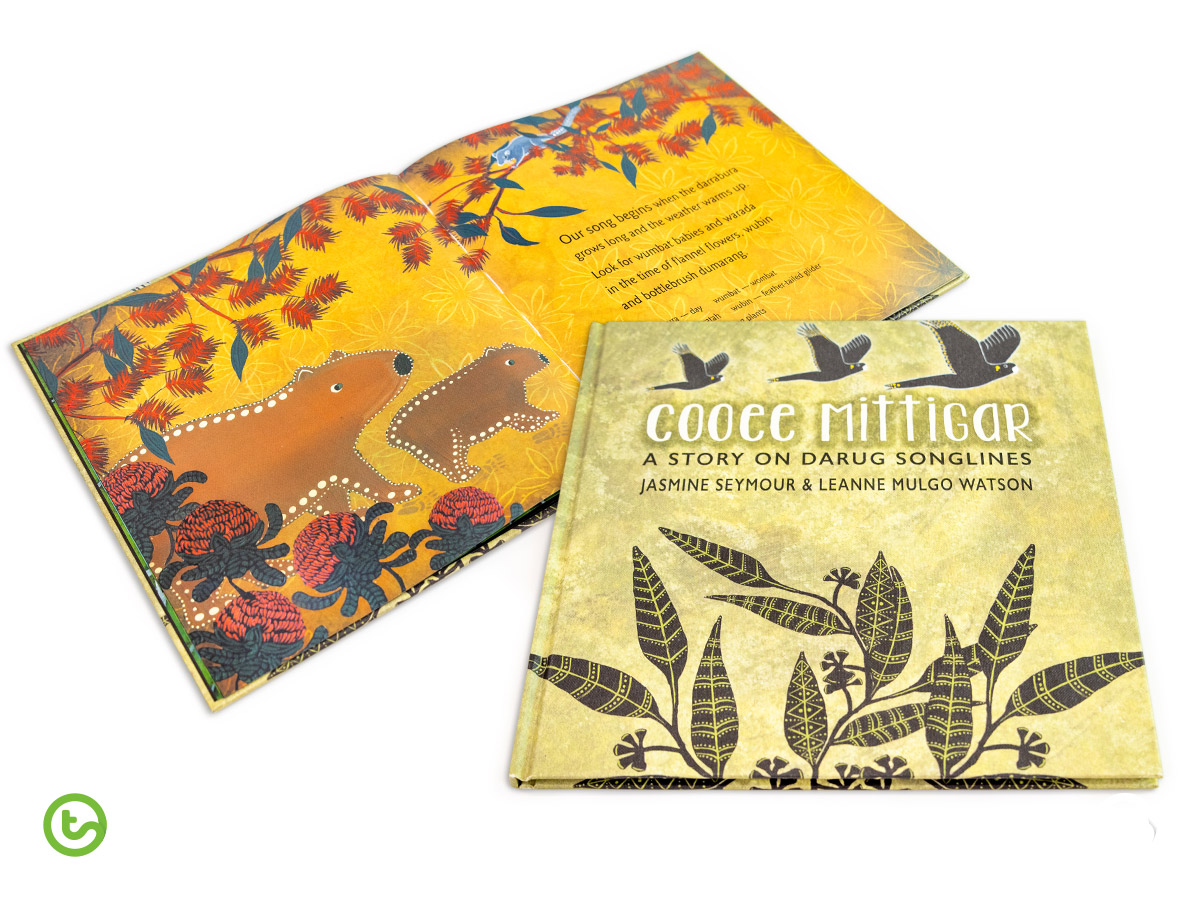 This Darug-specific book is a great way to introduce aspects of Indigenous language into your classroom. It follows the story of the seasonal changes that are seen in the animals and on the land in Darug country.
---
Cunning Crow
Author: Gregg Dreise
Age: 5+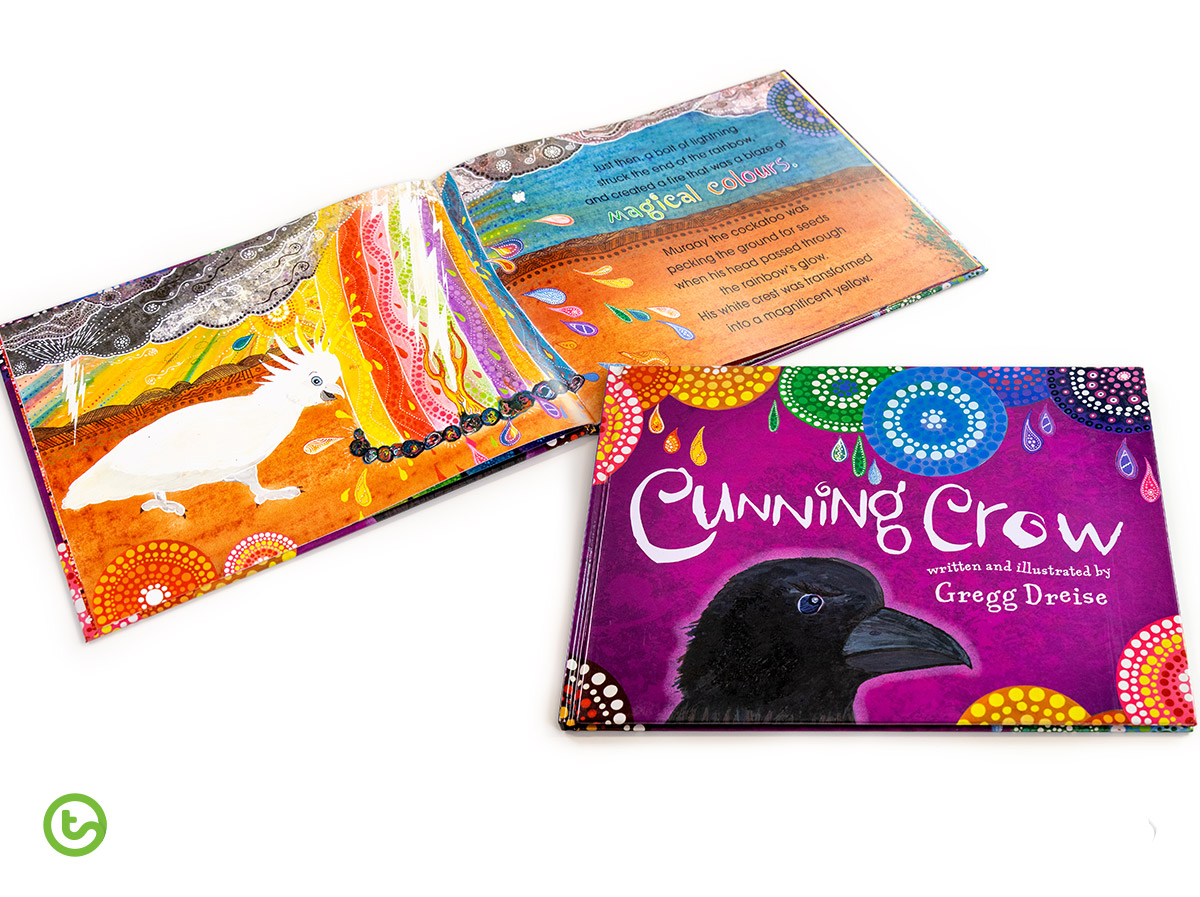 Gregg Dreise is known for his animated story-telling. And, Cunning Crow is no exception! When Waan is jealous of the other birds beautiful colours, he hatches a plan to trick the rainbow into making him more brightly coloured. This Dreaming story helps students remember that it's what's on the inside that counts.
---
Fair Skin Black Fella
Author: Renee Fogarty
Ages: 6+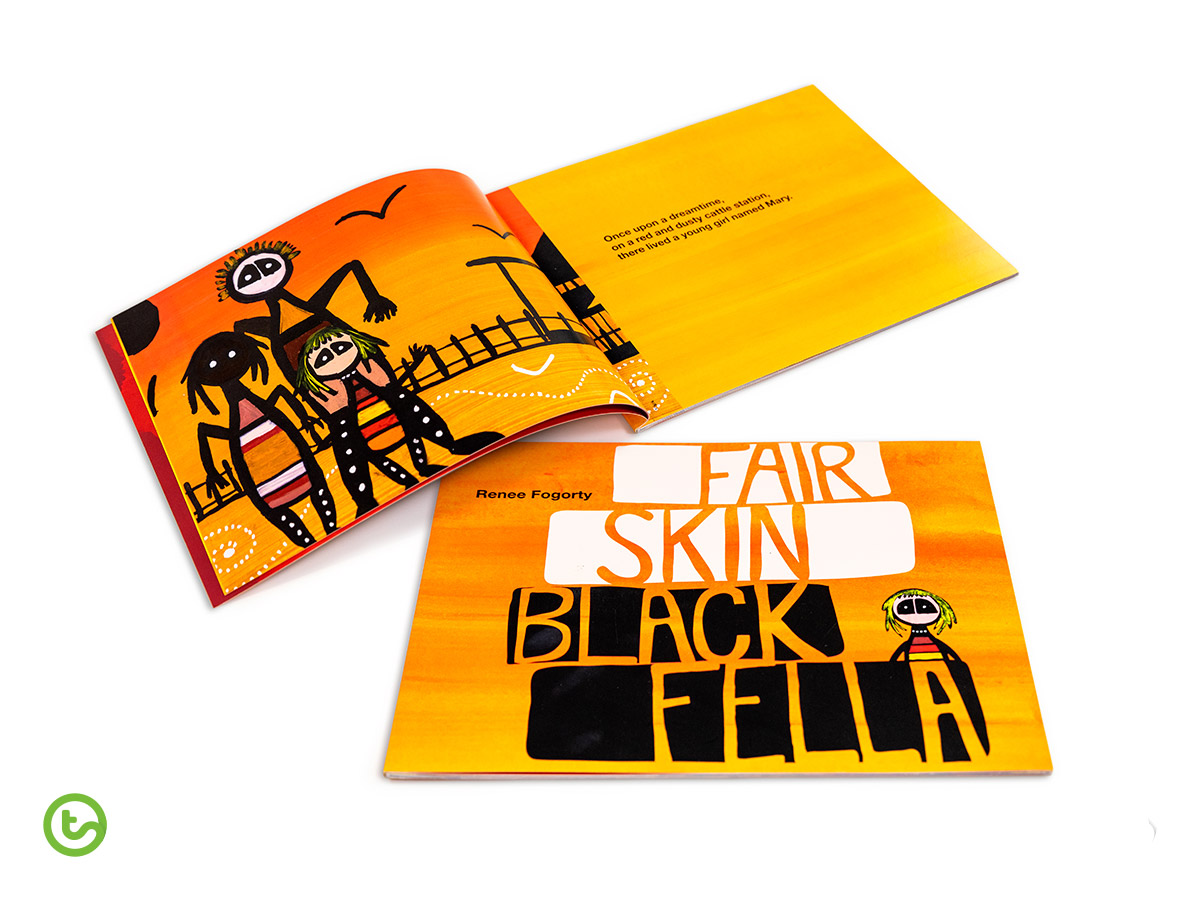 Many students may have preconceived ideas of what it means to be Aboriginal. This book shares the idea that being Indigenous is more than just skin colour. As well as this, it teaches the lesson that it's not ok to treat people differently because of their skin colour.
---
My Culture and Me
Author: Gregg Dreise
Ages: 6+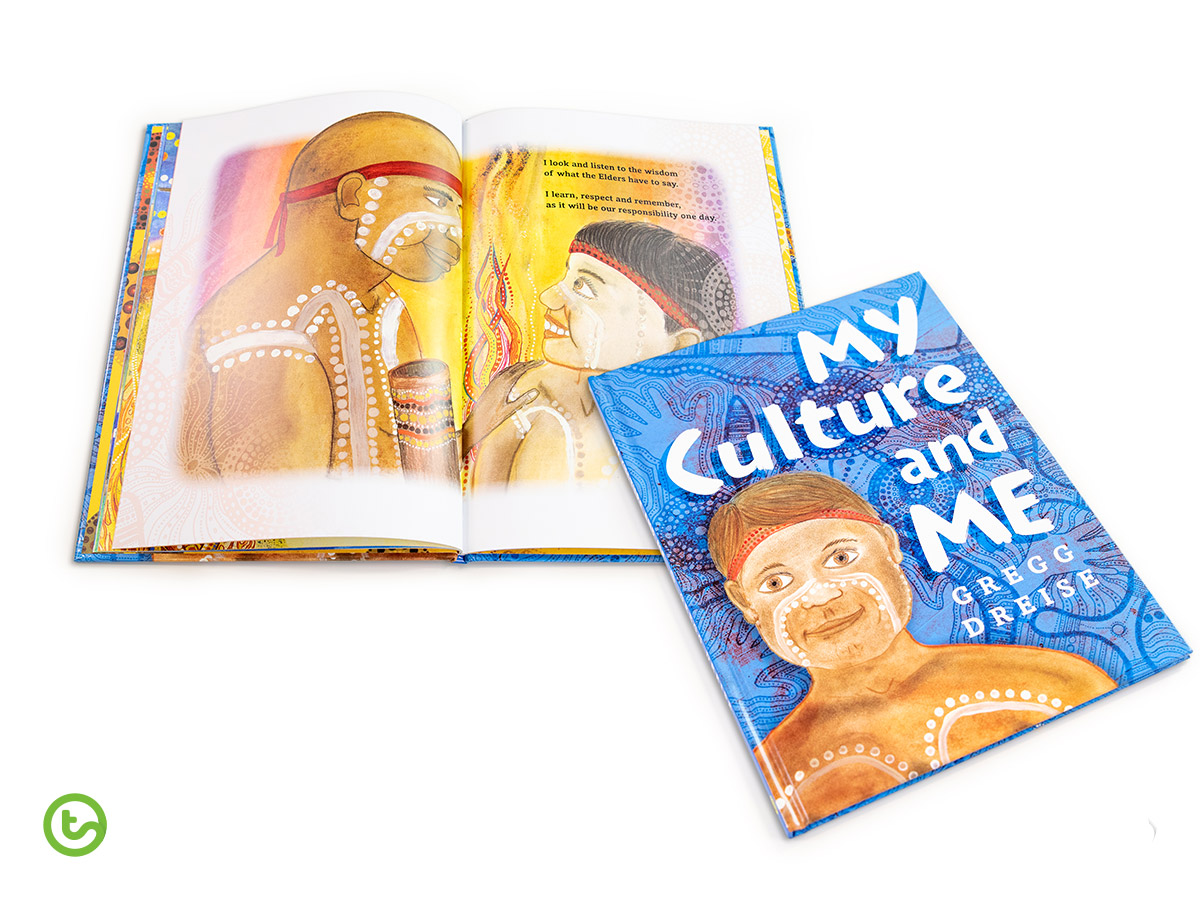 How does it feel to be connected to Aboriginal culture? My Culture and Me will help your students see how younger generations cherish and sustain Aboriginal culture, music and storytelling.
---
Upper Primary
Stolen Girl
Author: Trina Saffioti and Norma MacDonald
Ages: 9+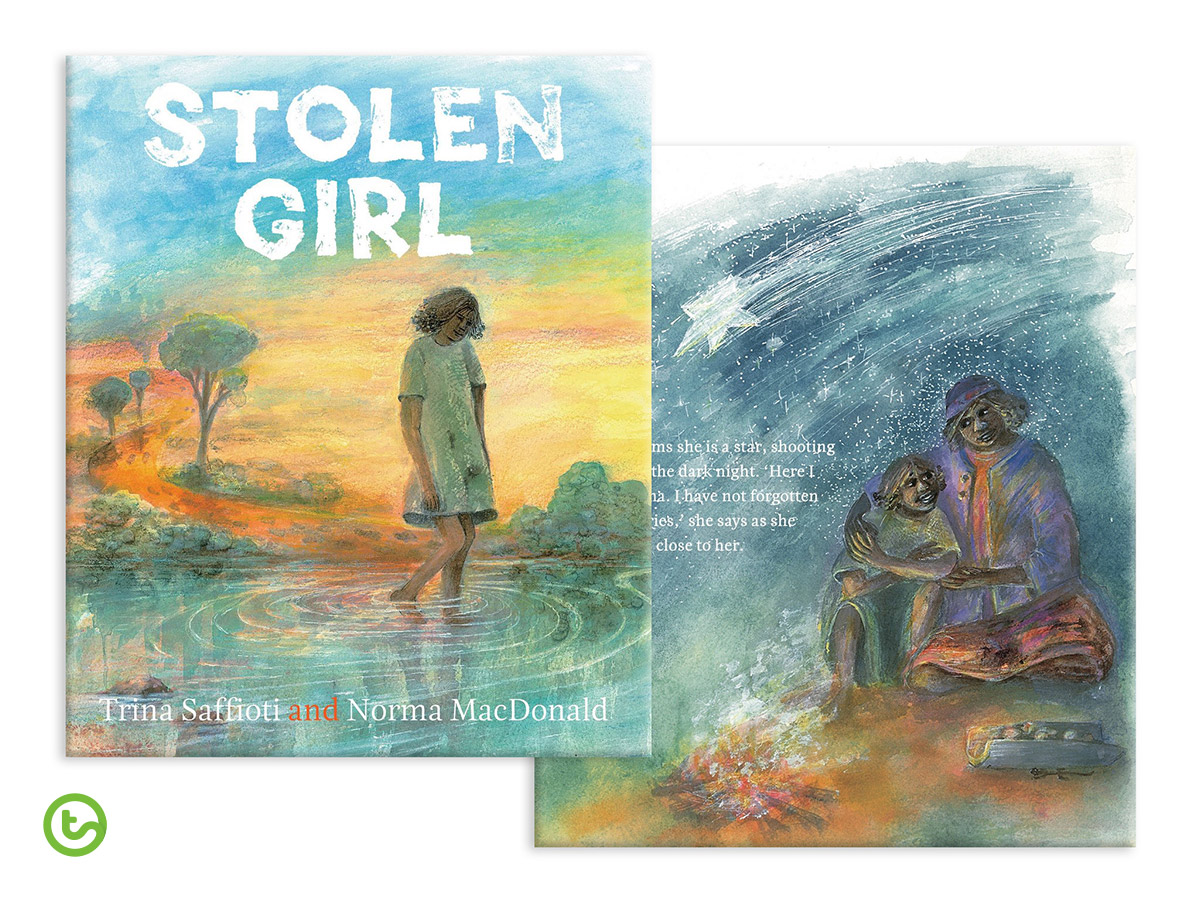 Sometimes Indigenous issues are very confronting to young students. This book helps introduce the topic of the Stolen Generation to young children in a sensitive way. It follows the story of a young girl as she experiences Australia's child removal policies.
---
Black Cockatoo
Author: Carl Merrison and Hakea Hustler
Ages: 10+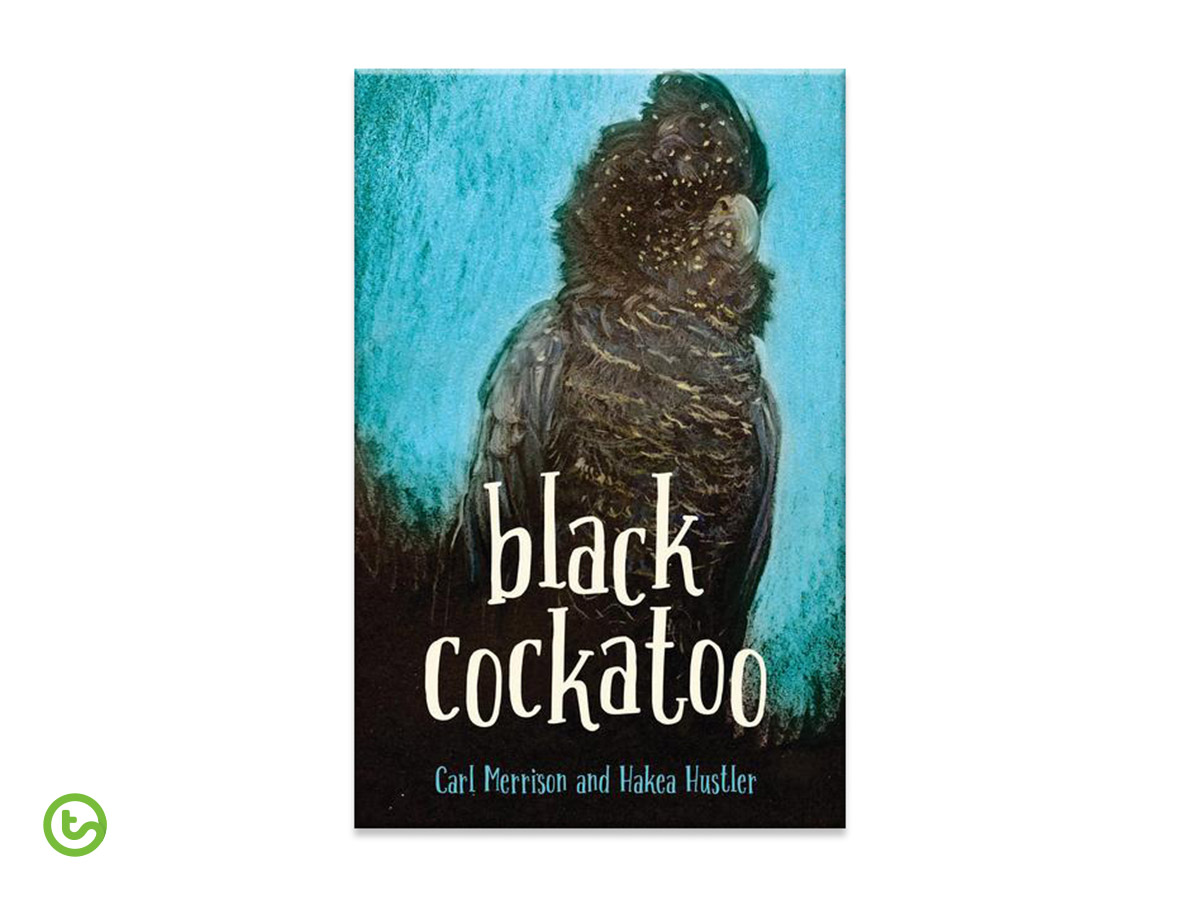 As Mia's brother distances himself away from the family, she explores the power of standing up for yourself, culture and family ties. This book follows the story of a young Aboriginal girl from a remote community in the Kimberley.
---
Young Dark Emu
Author: Bruce Pascoe
Ages: 10+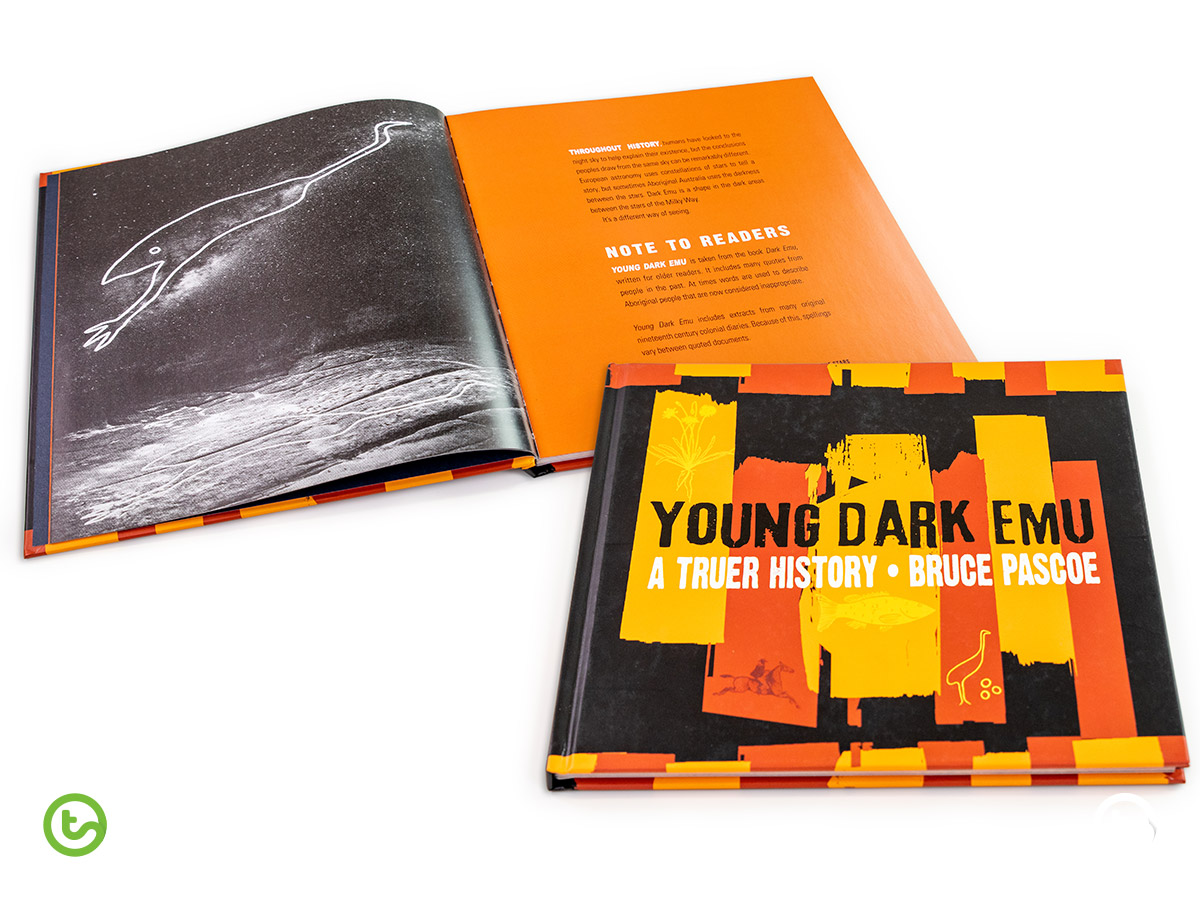 Young Dark Emu explores aspects of Aboriginal culture that you don't always read about. More than just art and music, it looks at historical recollections that give insight into Aboriginal knowledge of the land and society.
---
A Boy's Life
Author: Jack Davis
Ages: 12+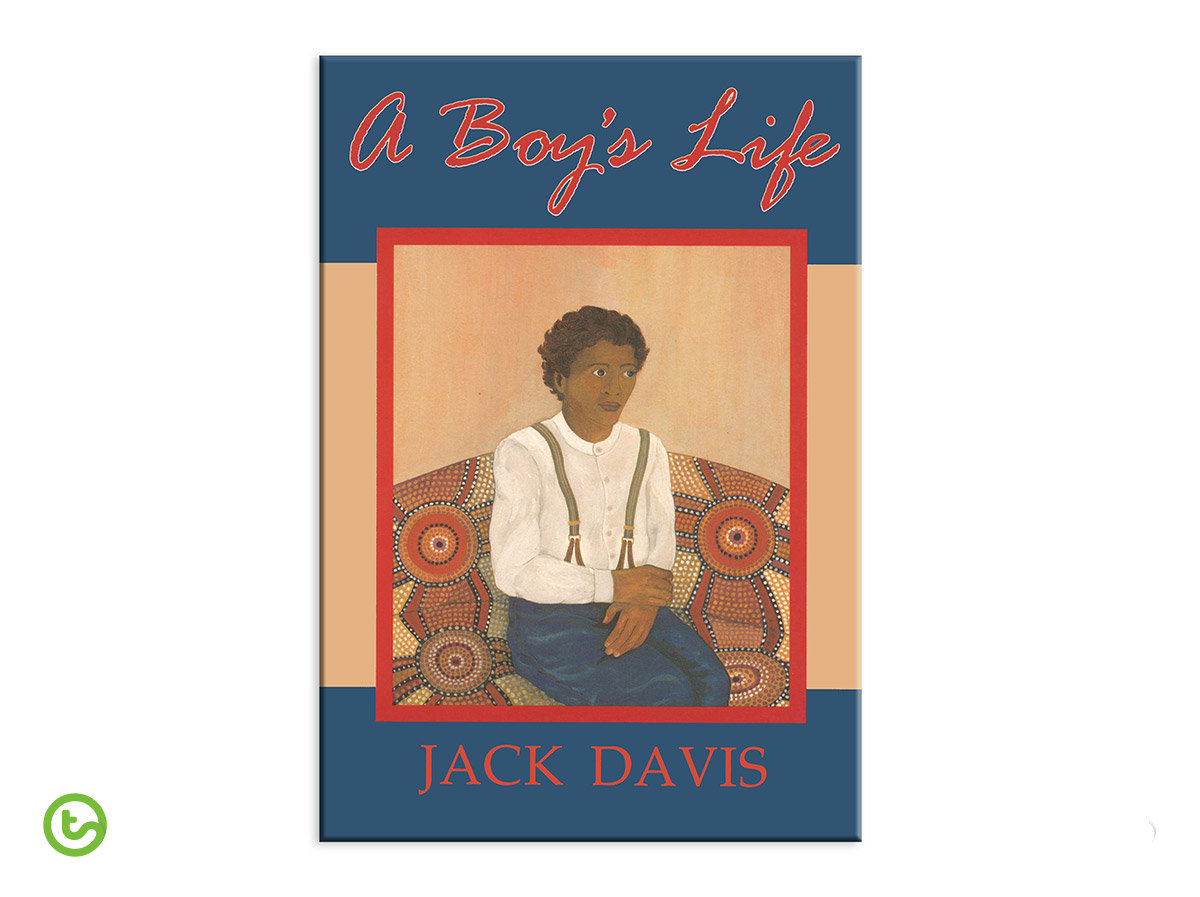 Lastly, another non-fiction book for the upper years – A Boy's Life is an autobiography of author Jack Davis. It follows his life and experiences as a young Aboriginal boy in Western Australia during the 1920s and 30s.
---
Which are your favourite books to share Indigenous culture in your classroom?
Share them in the comments below.