Have you got your very own classroom for the first time?

Are you moving year levels or classrooms?

Do you feel like your classroom needs a freshen up?
I have put together some of my most favourite Teach Starter resources and essential items to help you set up your classroom.
---
Tips and Resources Classroom Set-Up
Use a Classroom Theme
Our theme packs are the perfect way to quickly set up your classroom. They help create a visually appealing classroom for your students and any other visitors to your room. Our classroom theme packs include: welcome signs, group posters, tray labels, name labels and much more.
Here are some of our most popular editable classroom theme packs – we have something for everyone:
Here is an example of our Sunflower Classroom Theme Pack:
Classroom Welcome Sign
Printable classroom signs for the classroom are included in all classroom theme packs.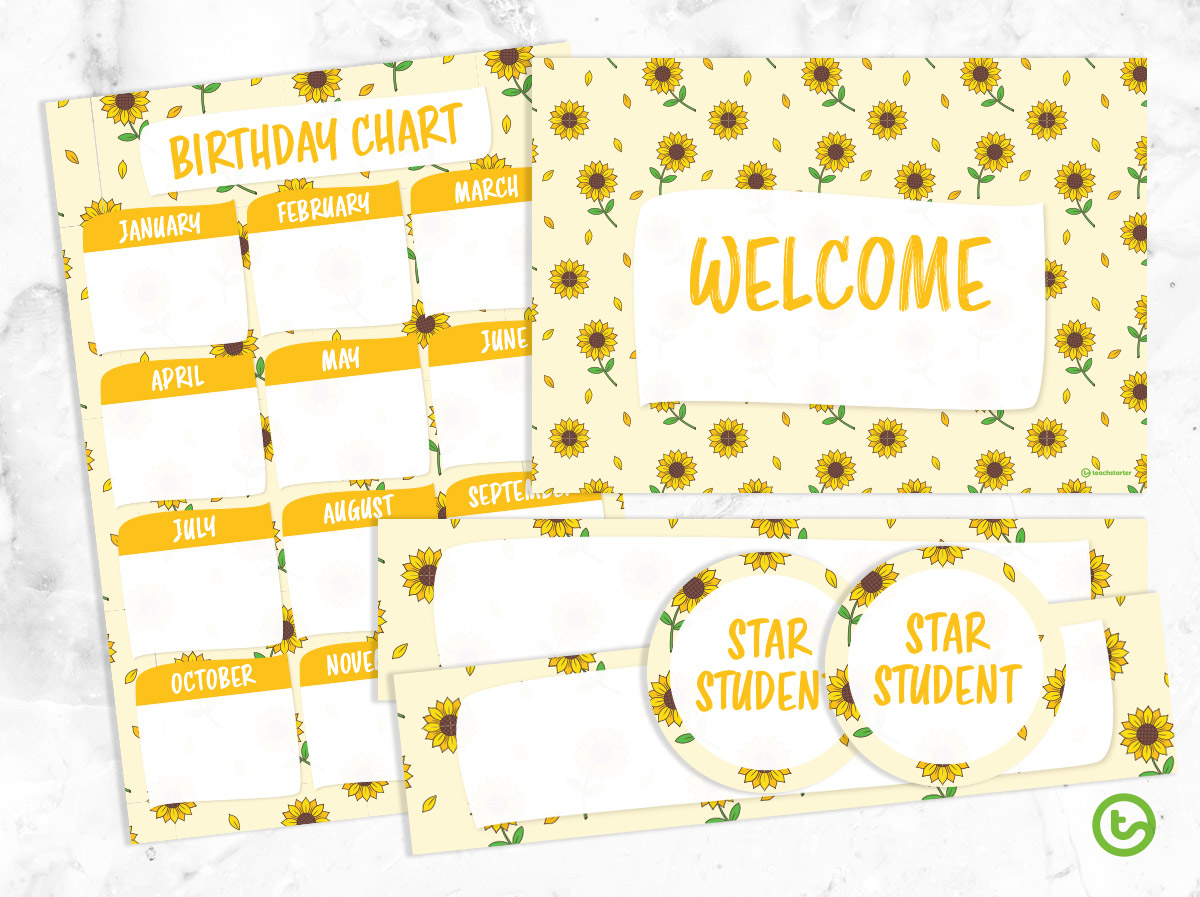 English Group Organisation Display
Printable resources to help with classroom organisation are also included in the classroom theme packs.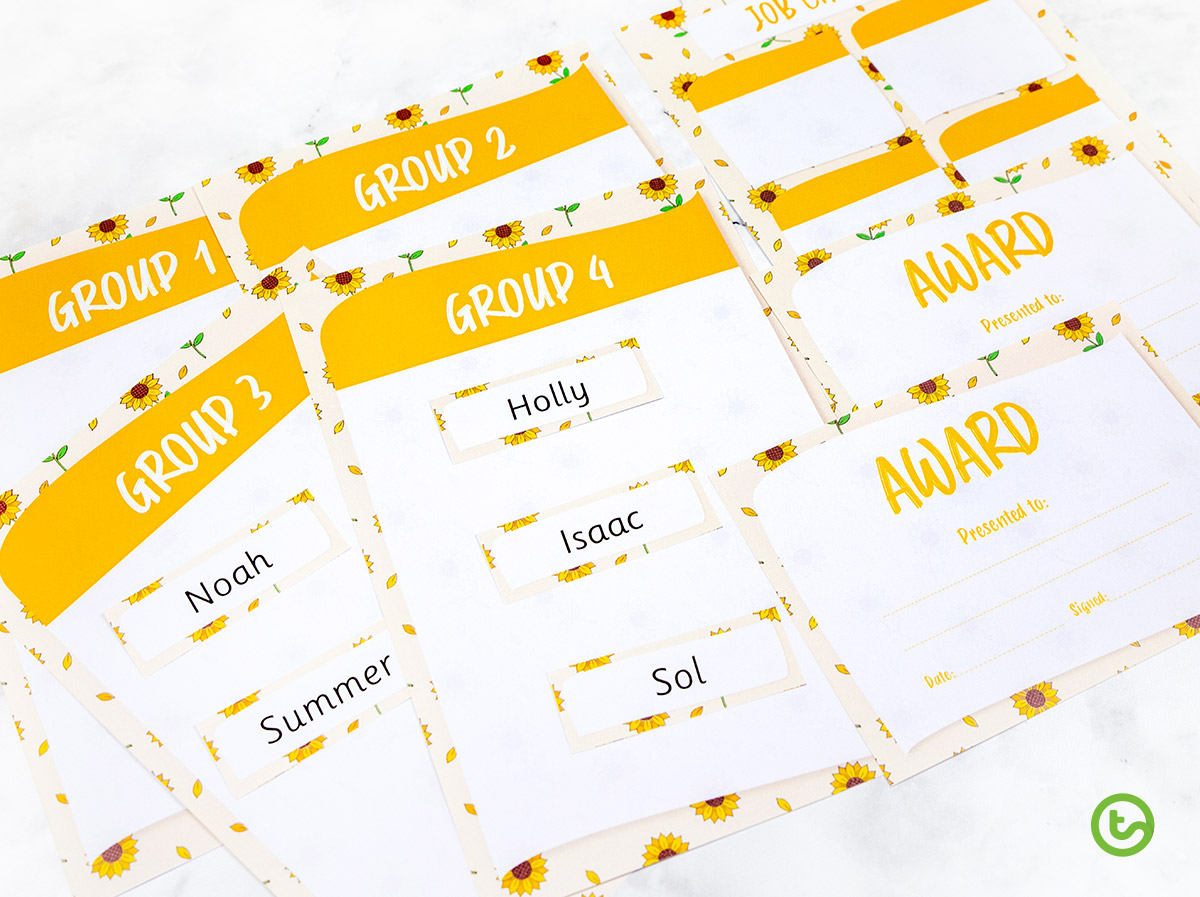 ---
Subject Display Boards
Setting up subject display boards, with a generic border and headings, means that all you need to do is change the content on the board each term or the start of a new unit.
Displaying visually appealing reminders to your students about certain learning areas is a much-needed addition to your classroom.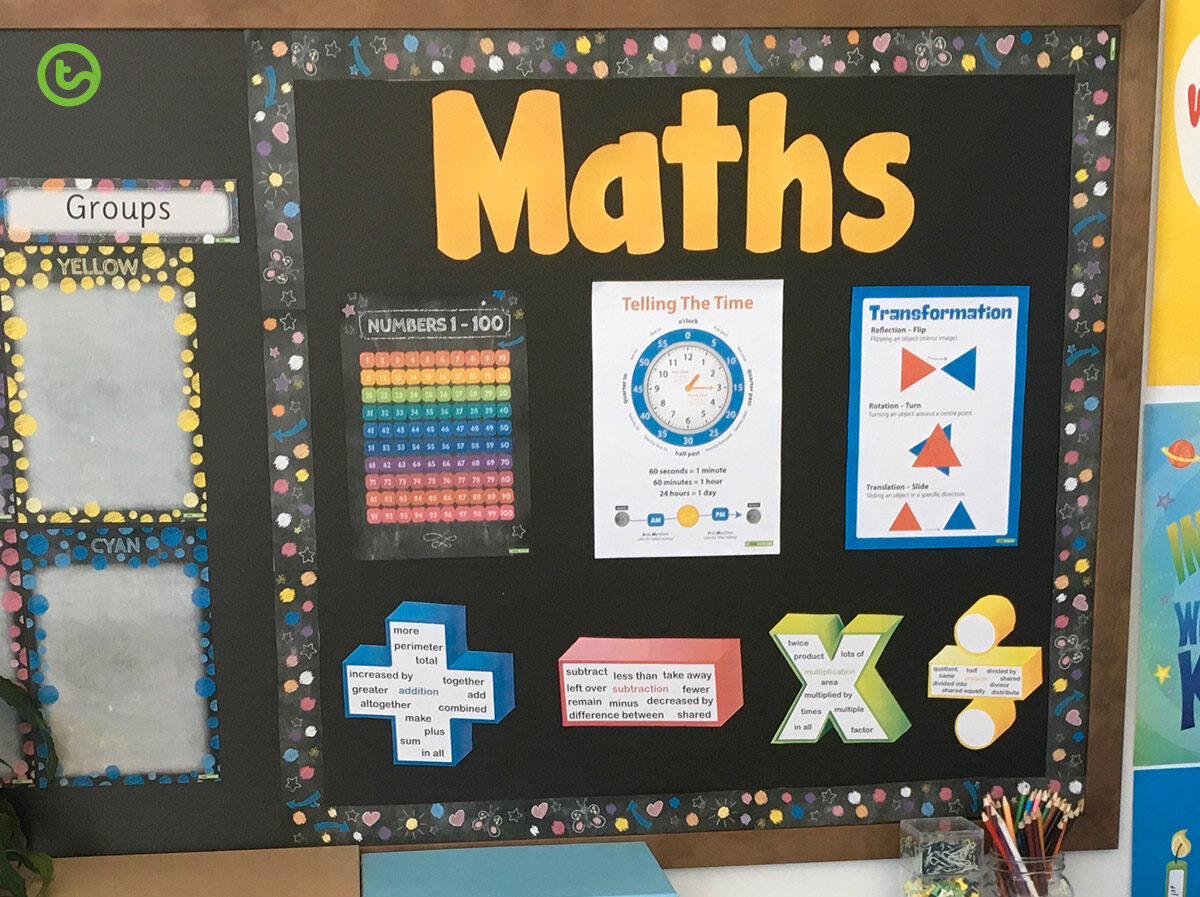 Here are some Maths classroom posters that may work on a maths classroom display board:
---
Get a Timer
Any sort of classroom timer is essential for every classroom! It's a great way to keep the students, and yourself, on track with particular activities! I found it helped keep students focused and on task to get their work completed before the timer went off!
You may like to give different groups different timers, depending on their abilities. That way, you have different groups finishing at different times and you can spend some valuable time with each smaller group!

---
Controlling Classroom Chatter
How will you control the noise level in your classroom?
As we all know some chatter in the classroom means learning is happening! However, you need to be able to control the level of noise to ensure it is the best learning environment possible for every student in your class. I found this idea on Pinterest and fell in love!
Use one of our classroom letter sets to create the word 'Noise', as the level of noise in the classroom is creeping up and getting a little too noisy remove a letter. This gives the students a warning that it is becoming too loud.
If all letters have to be removed, the class has to remain silent until you are happy to give them another chance.
---
Add Personal Touches
Don't be afraid to add personal touches to your classroom.
Buying a cheap rug and bringing in some plants can really change up the feeling of a classroom. We bought this cheap rug from Aldi! Apart from brightening up your classroom, using a classroom rug brings an element of home to the classroom, making it feel comfortable for your students.
It is also a nice way to show early years children that this is the whole class sitting spot!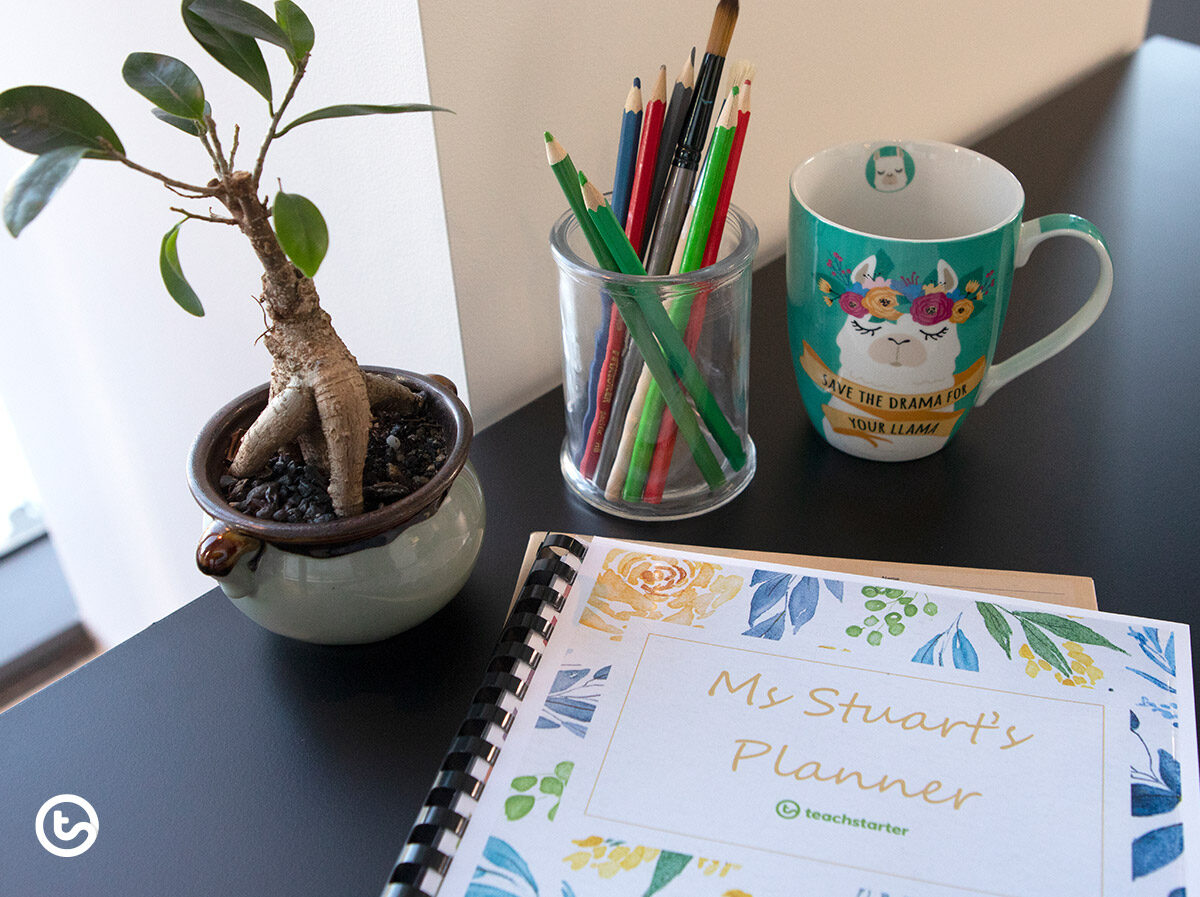 Get Organised!
Print and laminate English classroom games and Maths classroom games that can be used in your classroom through out the year. Whether you are learning a particular topic, or you have some students that always finish tasks quickly, having a stack of games that can be accessed at the appropriate level of your students is a life saver!
I bought these zip-locked plastic sleeves from my local cheap shop, they are great as they are a little thicker than the Ziploc bags!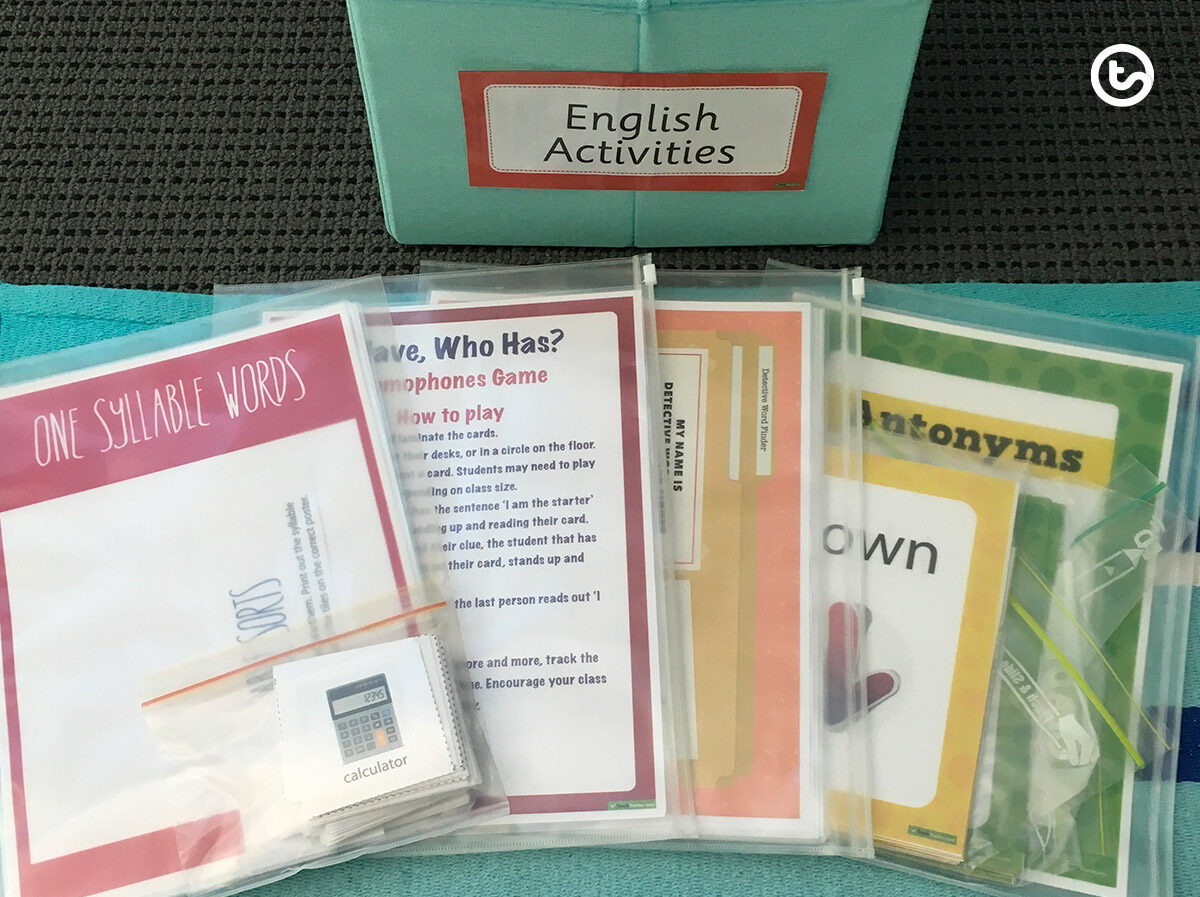 Here are some Classroom Maths games that may interest you:
---
Print Assessment Trackers
How are you going to keep track of your students? We have a range of assessment trackers that are super easy to use! Print them off and have them in a folder that is easily accessible to mark off your students as they achieve different standards!
Here are our collection of assessment trackers:
---
Classroom Birthday Display Boards
Kids love celebrating their birthdays! It also makes each student feel welcomed in the classroom when they see their name on a birthday display board.
Why not use it for daily learning of the months of the year, or even maths questions – 'How many days until Eddie's birthday?'
We used our gorgeous Classroom Cupcake Birthday Chart for the below display.
---
Classroom Rules Display
Having set classroom rules are crucial to the smooth running of your classroom. You may like to have you students come up with their very own class rules. Alternatively, this cute display is bright, vibrant and a nice addition to your classroom.
We have a gorgeous set of Classroom Expectations Posters that would be the perfect addition to your classroom.
---
Stock Pile of Stickers
Stickers and teachers go together like strawberries and cream! Have a basket full of different stickers handy to give out to students caught doing the right thing or to put on students completed work!
You may like to use our reward desk charts so that you can add up student stickers! They love to see the stickers they have achieved in one spot!
---
Routines
For some fantastic ways to set up routines in your classroom – check out out blog – 5 Simple Ways to Develop Routines in the Classroom.
---
Fill Your Room with Positivity!
Use our beautifully designed classroom positivity posters to brighten your classroom and give your students a positive outlook during the school day!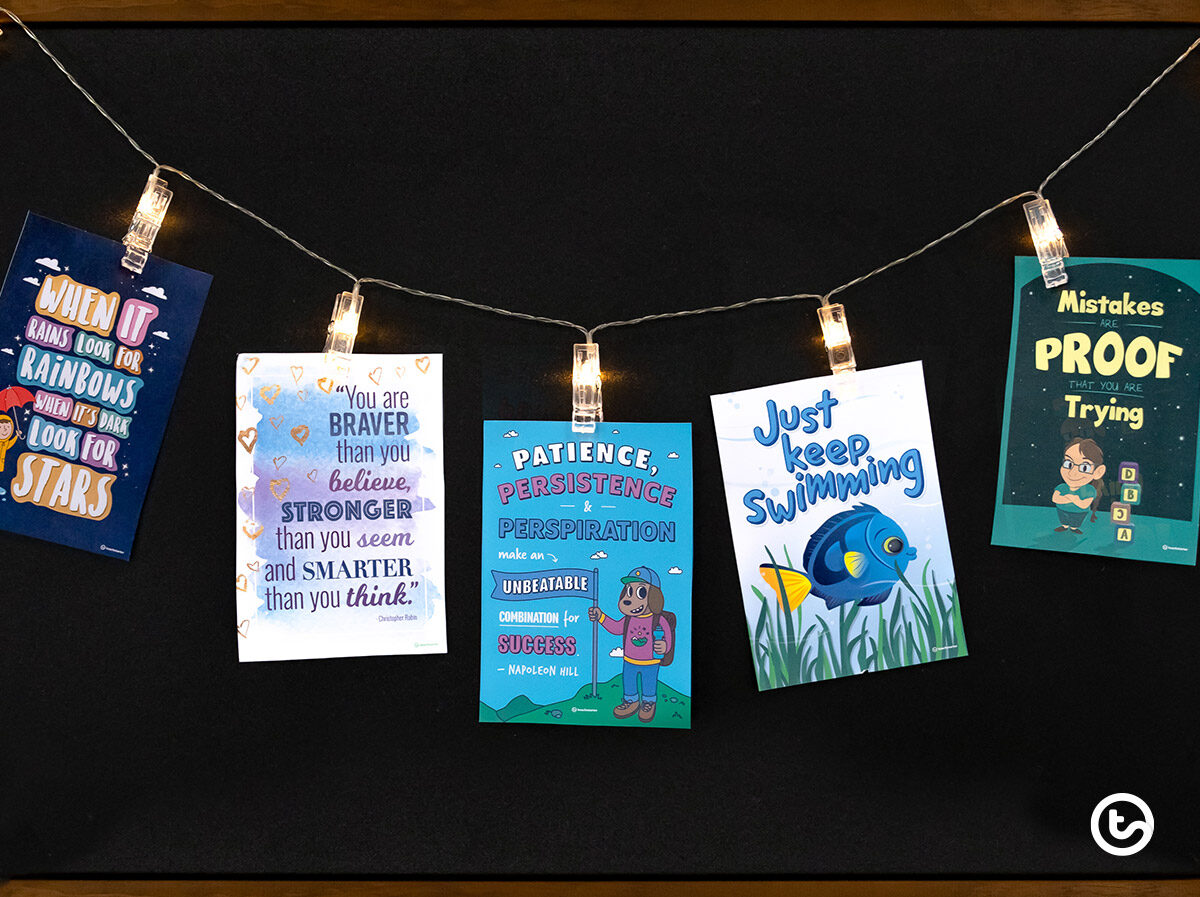 If you have an amazing classroom setup, please post it on our Facebook page or on Instagram with the hashtag #teachstarter.
We would love to see and share it!