Do you have Keep Australia Beautiful Week 2023 on your classroom radar? Well, you've come to the right place! Keep Australia Beautiful (KAB) Week is a fantastic opportunity to teach kids about the importance of preserving our environment and introducing simple ways that they can help keep Australia clean, green and beautiful for the future.
The teacher team here at Teach Starter has joined forces and developed a list of fun and educational activities to get your students involved this Keep Australia Beautiful Week. From a recycling relay race to a science project to a sustainability mural, your little learners will be green thumbs in no time.
Read on to learn more about what Keep Australia Beautiful Week is all about, find out the theme for 2023 to inspire your planning and learn about the founders. You'll also find our teacher team's favourite ideas for getting students excited to be kind to this beautiful land we call our home!
What Is Keep Australia Beautiful Week?
Did you know Keep Australia Beautiful Week was the nation's first anti-litter and sustainability campaign launched in 1966?
Since then, this August event has made a household name for itself as an awareness initiative about the simple things everyday Australians can do to reduce our environmental impact and reduce litter.
When Is Keep Australia Beautiful Week 2023?
Held annually, KAB Week will be held in 2023 from 7 – 13 August. During this week, businesses, schools and individuals can take part by cleaning up litter found in waterways, beaches and parks, planting trees and running recycling drives.
Who Started Keep Australia Beautiful Week?
Teaching our students about the history of this national effort is an excellent way to showcase civic engagement in action, so let's look at the people who helped bring one of our country's most successful clean-up activities together!
What we know now as KAB Week dates back to 1966 when people in South Australia organised a group called Keep South Australia Beautiful (now known as KESAB) to reduce litter. The founders included people from the Adelaide Junior Chamber of Commerce, Advertiser Newspapers, Australian Glass Manufacturers (now Owen Illinois Glass), Royal Automobile Association of South Australia, South Australian Brewing Company and General Motors Holden.
It grew from there, with Keep Australia Beautiful Sustainable Communities Tidy Towns Awards launching in 1968 in Western Australia — they became national in 1991. Just three years later, in 1971, after state-focused sustainability events, Australian welfare worker and philanthropist Dame Phyllis Frost and Colin Hill of KESAB formed the Keep Australia Beautiful National Association.
The following year, then Prime Minister Gough Whitlam launched an initiative called 'Live Without Litter Week,' which paved the way for Keep Australia Beautiful Week to officially commence nationally!
What Is the Keep Australia Beautiful Theme for 2023?
Each year, KAB Week has a unique theme to raise awareness and target ways Aussies can join in keeping Australia beautiful. The theme can provide you with ways to inspire your students to get involved too. For example, last year the theme of #ContainYourWaste gave primary teachers an opener to dive into this waste management investigation!
In 2023, the Keep Australia Beautiful theme encourages people to Do The Right Thing and #ReduceWhatsInYourBin by choosing one of KAB's 6Rs of Waste — Refuse, Rot, Reduce, Reuse, Recycle and Restore.
It's easy for schools to sign up and participate in this year's KAB Week campaign, choose which of the 6R's you want to focus on for the event and register your school using the form on this webpage.
Engaging Classroom Activities for Keep Australia Beautiful Week
There are many fun and worthwhile activities and initiatives for primary school students to get involved in for Keep Australia Beautiful Week. Keep reading to find our top picks to spark inspiration for your classroom!
Create a Waste Production Advertising Campaign
KAB Week is a perfect opportunity for kids to learn more about environmental issues and how we can work together to make our planet sustainable, such as recycling and reducing plastic consumption. Encourage your students to research the topic and define why reducing waste generation is critical and how to take actionable steps to recycle and reuse plastics and other materials.
Your little environmentalists can get crafty by presenting their findings on posters to hang in the school halls to convince their peers to reduce waste.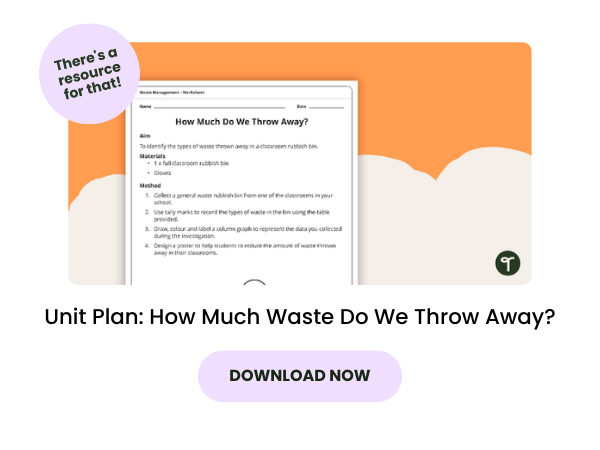 Run a Recycling Relay Race
Ready, set, recycle! A fantastic way to teach students about recycling different items and get them up and moving is with a recycling relay race. To get started, take your class onto the school oval and put three designated bins at the 'finish line' labelled as recycling, general waste and green waste — we've got handy Garbage Bin Posters to help you distinguish each.
Then, place an unsorted bin full of clean plastic bottles, paper items, food wrappers, plastic fruit (to symbolise actual waste!), fallen leaves and foliage at the 'start' line. After splitting the class into groups, they can race to correctly distribute items from the unsorted bin into the designated recycle bins while actively learning about the 3Rs of recycling.
Set Up an Environmental Debate
What's a perfect way for students to hone their critical thinking and public speaking skills? A friendly debate!
There are many 'hot topics' regarding environmental debates, particularly waste reduction, but you can simplify the subject of discussion according to year level. For younger grades, you could focus on topics such as should single-use plastics be banned and whether it is essential to plant more trees to combat climate change, or whether there are other more effective solutions.
Older students could focus on topics requiring deeper thinking and applied knowledge, such as whether littering should be considered an offence you are jailed for and whether energy-saving light bulbs help the environment.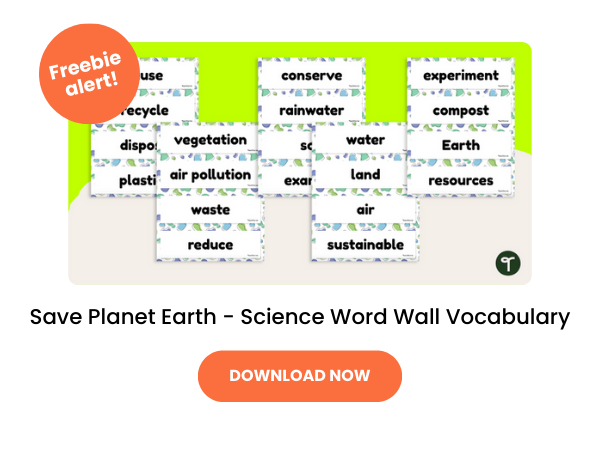 Get Involved in a School Litter Clean-Up
As Keep Australia Beautiful Week is about keeping our environment green and beautiful, take your students around the school, a local park or a beach to clean up any litter. While also teaching kids about sustainability, this is a great opportunity for your students to practise their maths skills by counting the different types of trash collected and using the data to do a graphing activity.

Run a Recycling and Reinventing Science Project
Turn your little learners into little inventors with a recycling science project! An easy and resourceful invention for kids is to make mini torches using simple electric circuits and recycled items.
Split your class into small groups, and supply them each with a strip of aluminium foil, 1 or 2 AA batteries, a 1.5 volt light bulb and some electrical tape. Instruct students to connect the light bulb fitting and battery ends using aluminium foil and secure them with electric tape. Safety is critical in this project as the aluminium foil can heat up!
It may take some trial and error for the bulb to turn on, so you can test attaching the aluminium foil to the negative and positive ends of the bulb. Once lit, get your students to draw diagrams with symbols of the configuration that worked to keep as a study.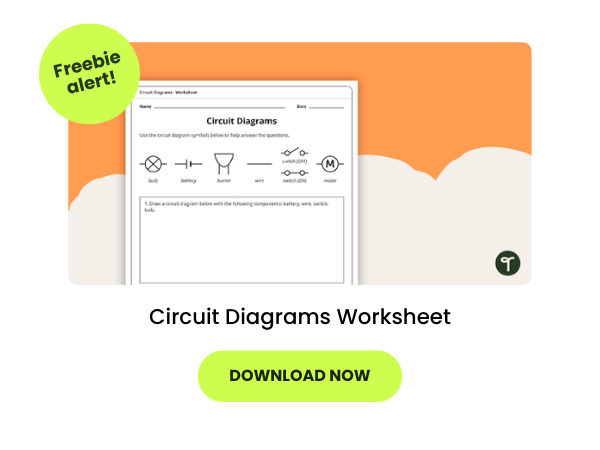 Set Up a School Garden Project
Provide your class with a hands-on learning experience regarding sustainability and caring for the environment. Set up a garden in the classroom or on the school grounds where students can plant veggies, herbs, and flowers and learn about planting, caring for plants and the benefits of clean and green spaces. Your kids will be little green thumbs in no time!
Before tackling the garden, you can challenge your students to design the garden first! We've got a handy resource to help your class plan their garden, what veggies or plants to include and where to place each one. This activity will teach about sustainability and help improve maths skills, design and creative thinking.
Read our handy blog on how to make composting in the classroom fun and educational.
Run an Environmental Book Club
Enrich your students' knowledge of environmental issues and solutions by starting a book club, which can extend beyond KAB Week. Read a new book each month, and hold regular discussions to explore different perspectives and deepen their understanding of the topics. Here's a list of wonderful titles to get you started!
A Planet Full of Plastic by Neil Layton
Why Should I Recycle? by Jen Green and Mike Gordon
See Inside Rubbish and Recycling by Alex Frith and Petter Allen
What A Waste: Rubbish, Recycling and Protecting our Planet by Jess French
The Mess We Made by Michelle Lord
This Class Can Save The Planet by Stacy Tornio
Zero Waste Kids by Rob Greenfield
The Plastic Problem: 60 Small Ways to Reduce Waste and Help Save the Earth by Aubre Andrus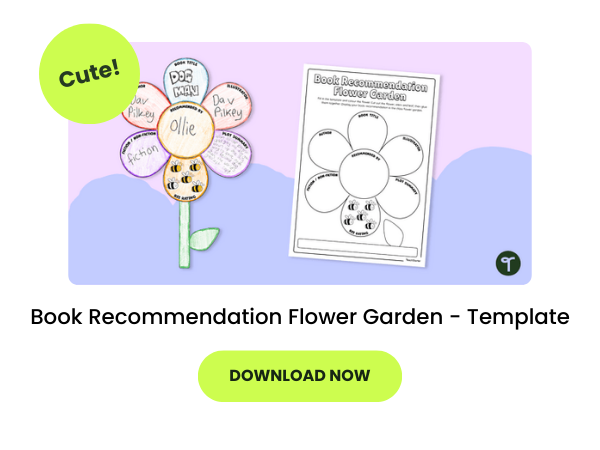 These environmental books also make great classroom read-alouds, and we highly recommend adding them to your classroom library!
Sustainability Mural Art Project
Unleash your students' creativity and spread awareness about sustainability through the power of art. While this idea would require permission from the school authorities, murals are a fantastic visual learning tool. They can be used as a permanent way to inspire pupils to be mindful of their impact on the environment. Students could collaborate on the design, which could be a colourful diagram of the 3Rs of recycling or a vibrant painting showing a clean, green and beautiful Australian landscape compared to one riddled with litter.
Paint Australia Beautiful is a new initiative this year run by KAB, and it encourages students to get creative by painting a mural that reflects and celebrates the environment and sustainability in schools and local communities. Although it's too late to join the mural painting process this year, your class can get involved in voting this winter!
Can't get enough environmental resources? Check out our Recycling teacher resource collection jam-packed with worksheets, printables and crafts.