Australia is one of the most beautiful countries in the world. Sunkissed beaches, boundless grassy fields, dark and majestic rainforests…we really do have it all!
However, one of the most important things we can teach our students is that all of this natural beauty isn't going to survive without a little TLC. In order to keep Australia beautiful, its inhabitants need to take action on litter and help keep Australia clean for generations to come.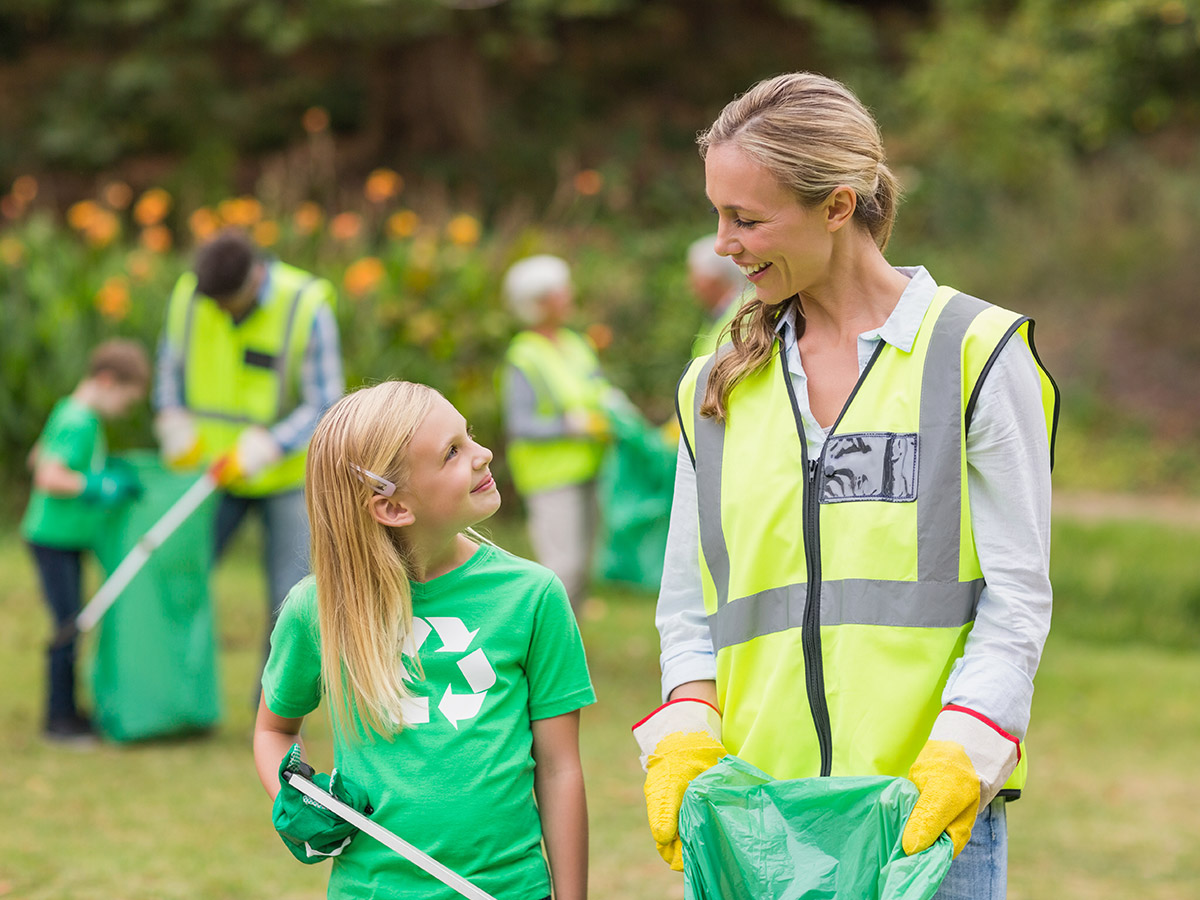 wavebreakmedia/shutterstock.com
Luckily for us, initiatives such as Keep Australia Beautiful have taken on the challenge of educating and inspiring people in Australia to take care of this beautiful land.
Keep Australia Beautiful Week runs from 19-25 August 2019. What better time to reinforce lessons on environmental awareness and sustainability with your class. Take the pledge with your students to #litterrally and pick up litter during Keep Australia Beautiful Week!
---
The Facts On Litter
Litter. It's ugly. It's bad for the environment. Most importantly, it's bad for humans. Need I say more? When it comes to litter, there are no positives.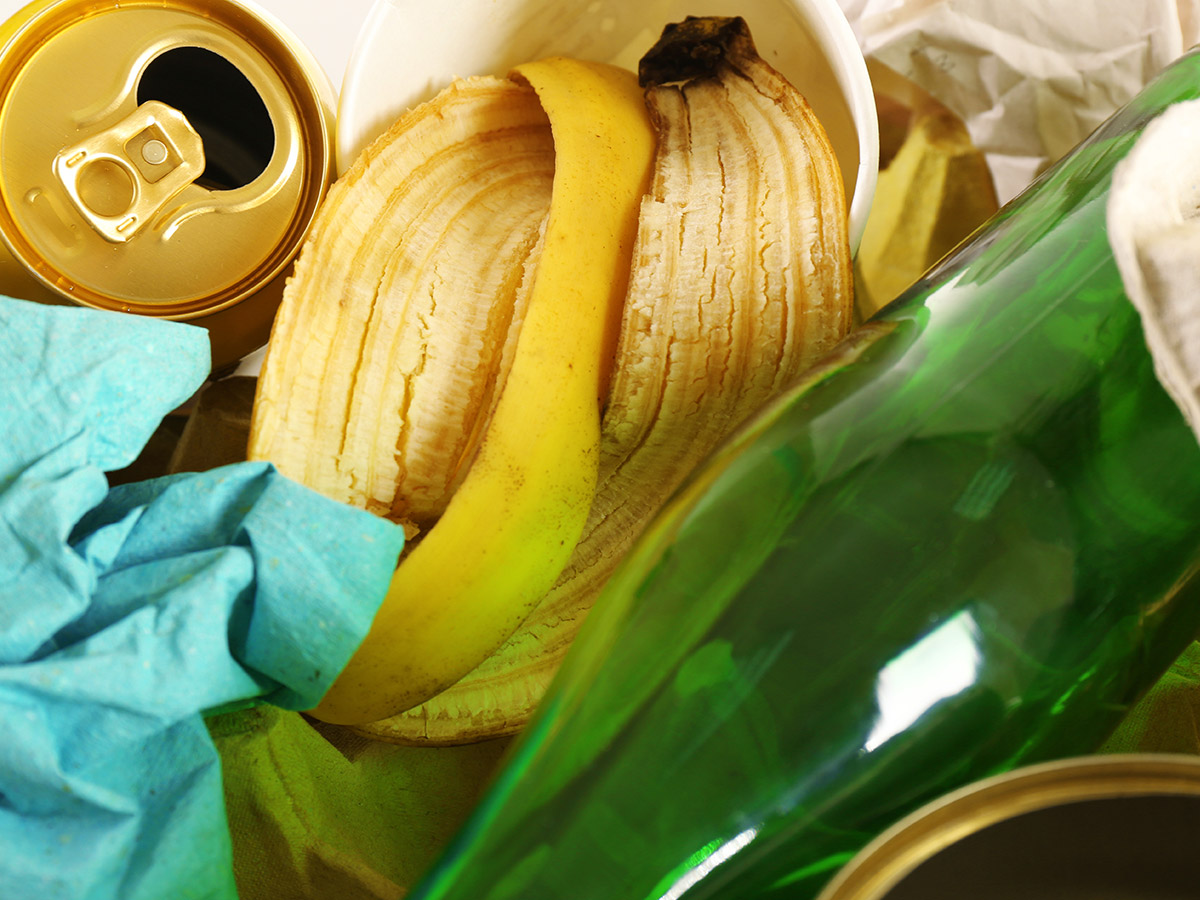 According to the Keep Australia Beautiful National Litter Index (NLI), the top ten most littered items in Australia are:
Cigarette butts (and their packaging)
Plastic snack bags and confectionary wrappers
Drinking straws
Plastic bottle tops
Metal bottle tops and can ring pulls
Carbonated soft drink and flavoured water in cans (all sizes)
Paperboard cups and paperboard takeaway food containers
Plastic takeaway containers and plastic cups
Paper shopping dockets and shopping lists
Paperboard coffee cups
While you'd hope that some of these items would never be found in schools, you can't deny that when it comes to plastic straws, plastic takeaway containers and plastic snack bags and confectionery wrappers, schools are more than likely contributing to the problem.
---
#litterrally – Classroom Activities to Combat Litter
We want our students to rally together to combat litter! Embedding sustainability and environmental awareness into lessons about litter is incredibly important, and also a key part of the curriculum from a young age. Even more notably, we want the lessons we instil in our students about picking up litter to be remembered for years to come. Only this way will the problem of litter really be tackled head-on.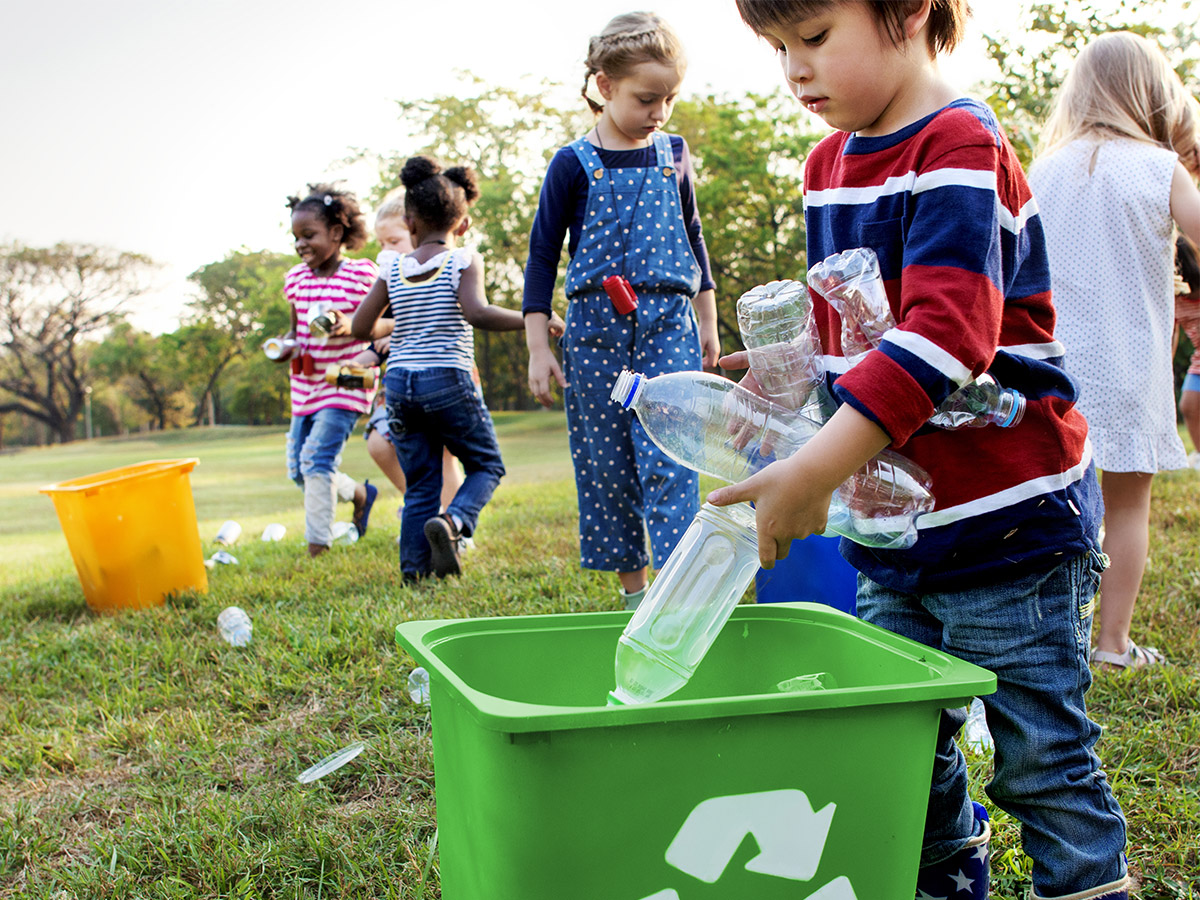 Rawpixel.com/Shutterstock.com
So, how do we do it?!
Complete a Litter Audit
Incorporating the important issue of litter into your lessons is the first step towards inspiring your students to #litterrally.
Before Keep Australia Beautiful Week, complete a litter audit with your students. What this looks like is up to you!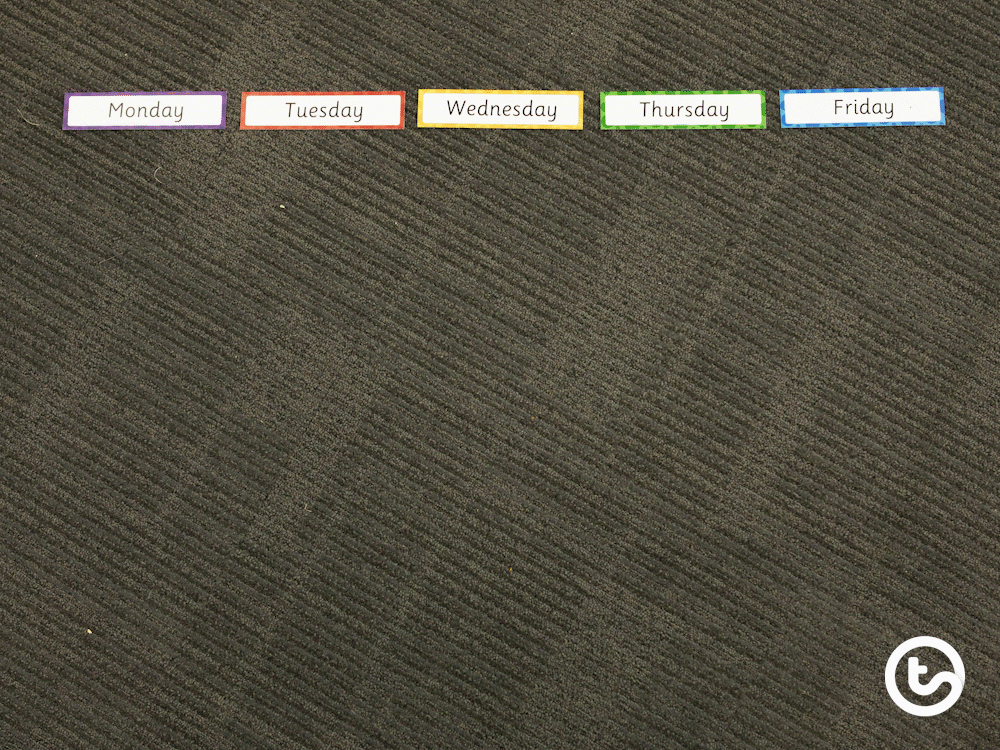 Here are some suggestions:
Encourage your students to save their litter from their lunchboxes every break. Bring them back to the classroom and count how many pieces of litter they have generated. Keep a total for the end of the week!
Take 5 minutes at the end of lunch each day and ask your students to collect as much rubbish off the ground as they can in that time. Tally how much litter they have collected by the end of the week. Work out how much more rubbish they might collect if they had half an hour!
Encourage your students to be bin monitors for the week. Station students near each bin in the playground and ask them to count how many pieces of rubbish go in the bin in a twenty-minute period at lunchtime. Bring the students together to total their amount to see how much rubbish was generated in one lunch break.
Take your students to a lesser-used area of the playground. Encourage them to search for rubbish and see how many pieces they collect. Discuss with them how this rubbish came to be in this place when it's not an area in which students usually play.
Campaign for #litterrally in Your School
Once your students see the great magnitude of litter that is generated, enlist them to spread the word around the school!
The #litterrally campaign is designed to inspire people to form a united front against litter and pollution. Your students can rally their schoolmates around them in the fight against litter by inspiring, instructing and exciting the rest of the student body to pick up litter!
Why not have an advertising campaign competition in your class? Brainstorm some catchy litter-free slogans and get creating! Put your students' works of art around the school and start inspiring.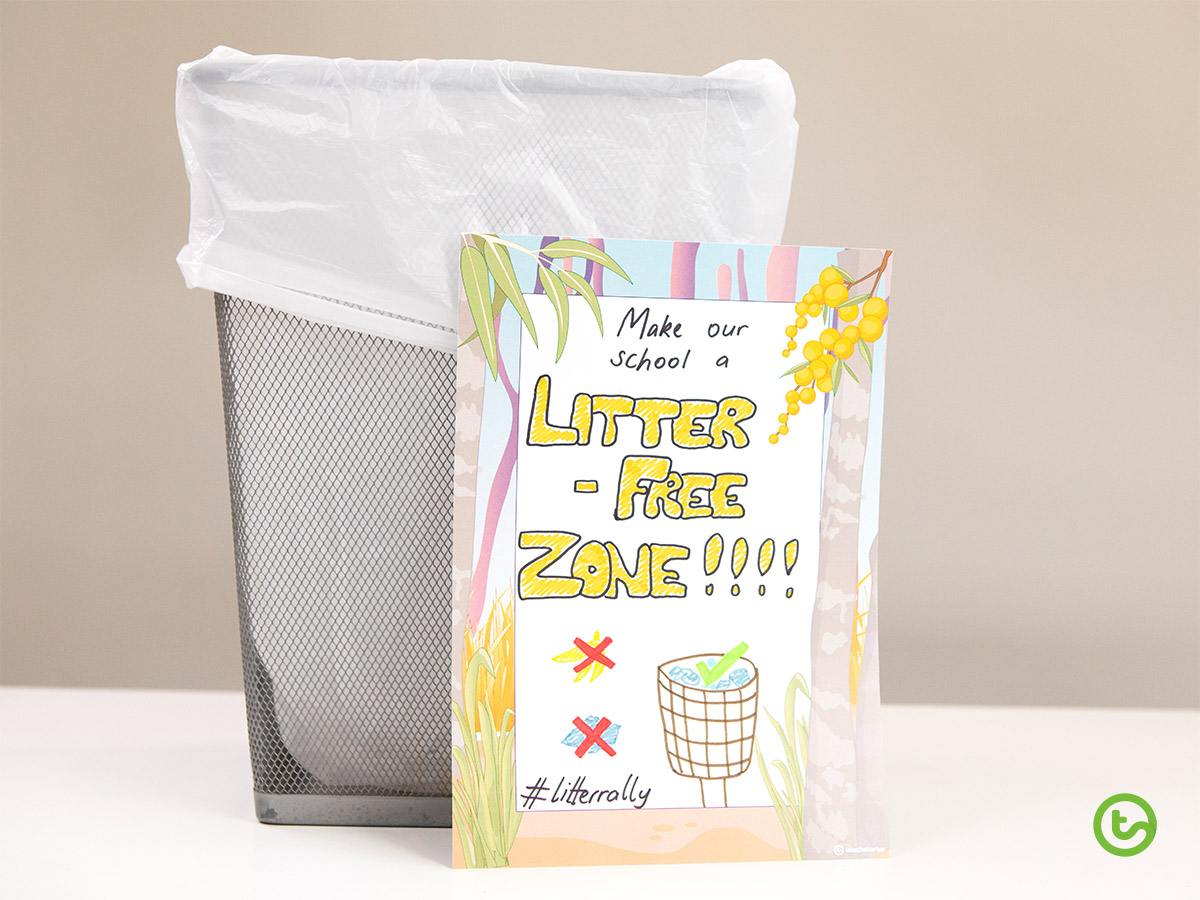 We have numerous page border templates for your students to choose from. This Australian Bush Page Border provides a fresh poster frame to remind people to take care of the environment.
Have a Litter Tally
Once you've got the whole school involved, have a litter tally to see how much rubbish your students can collect during Keep Australia Beautiful Week!
Make it a competition to keep the school green and clean – why not have a prize for the class that collects the most litter? Alternatively, set a target and if the school reaches it rewards them with an outside play day – they'll love to see how nice their playground is without all that pesky rubbish!
Our Australian Animals – Class List Template is perfect for this!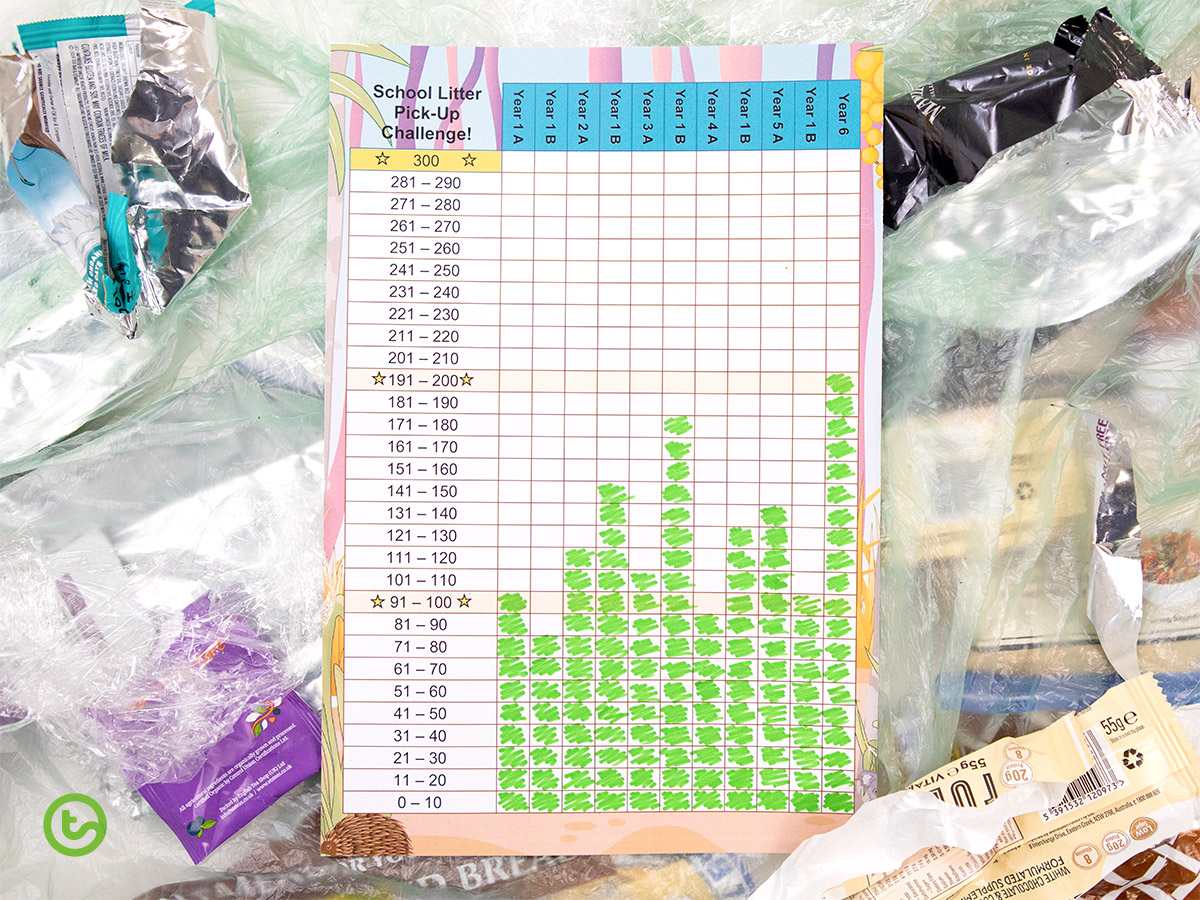 If you're going to have special 'litter collection' sessions, it's important to remind students about how to stay safe while they're picking up litter:
wear closed-in shoes
wear gloves
don't pick up dangerous objects – broken glass, needles, batteries etc.
If possible, ask your students to sort the rubbish into recyclable/non-recyclable as they go – this will help the environment even further by reducing the amount you're sending to the tip.
Reduce, Reuse, Recycle
Once your students have become litter-free champions, they'll be ready to take on rubbish in all walks of life! Help set up your classroom waste management system with these cute Garbage Bin Posters – Rubbish, Recycling and Compost. Your students will have great fun feeding these critters!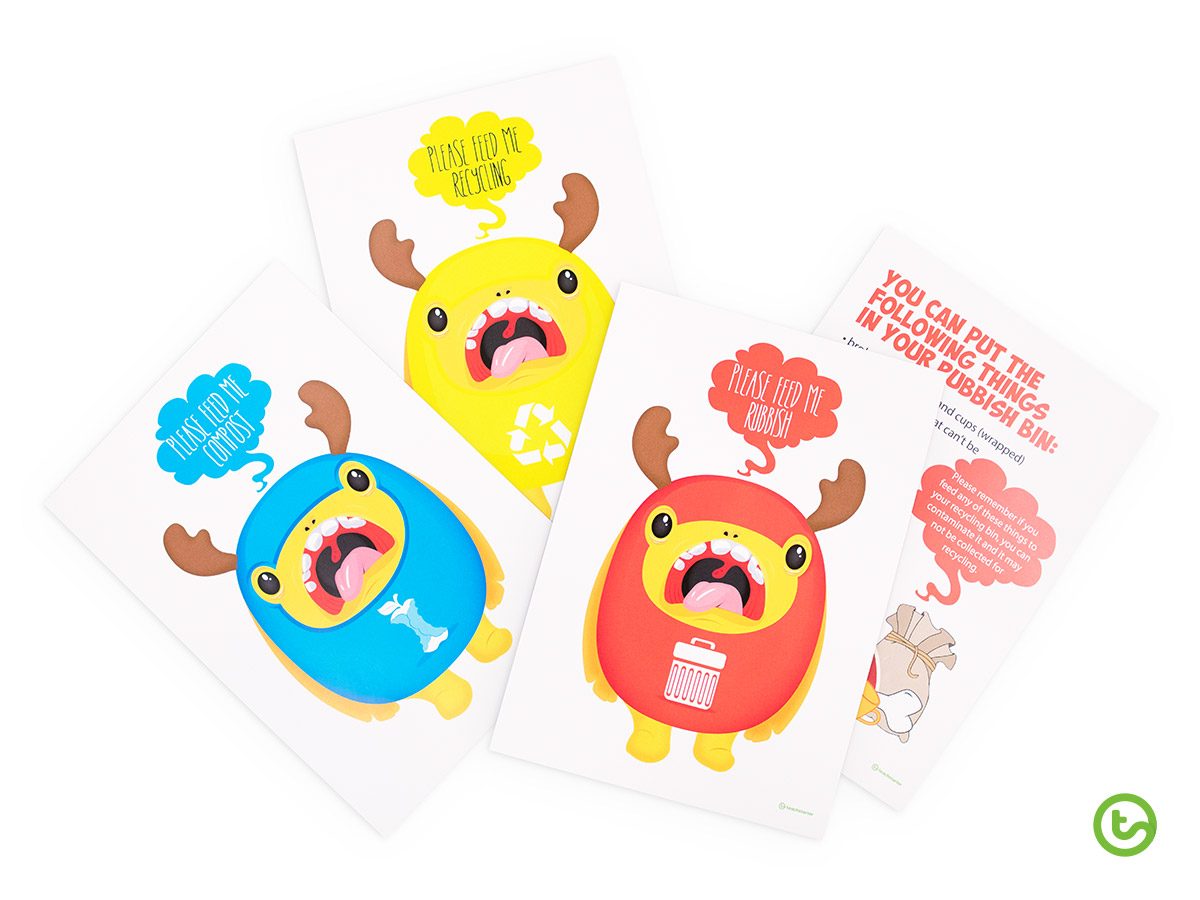 Of course, the best way to combat litter in your school is to reduce the amount that is brought into school in the first place.
Educating your student about more sustainable methods of waste management goes a long way to helping the environment and reducing their carbon footprints. Our Student Lunch Box Audit Worksheet provides a great template for an investigation into how much waste is generated in a student's lunchbox over a week. Students monitor their lunchbox waste for a week, then make a plan on how to reduce it. Following this, they re-audit their lunchbox waste for a second week and see if they've succeeded in reducing their waste production.
---
Banner Image:  hedgehog94/Shutterstock.com