Print and display Earth Day-related terms in your classroom to improve vocabulary and discussion about Earth Day.
Use Earth Day Words to Learn About Conservation
Earth Day is coming, and it's time to start prepping the materials you need to help you teach your scholars about how they can help save planet Earth! What are the high points you'd like to cover with your classes? We've got a few ideas and a load of resources to help! We're just getting started with a printable Save Planet Earth word wall display.
Paired with the right resources, this word wall will provide a definite boost to your students' vocabularies. Grab these while you're here!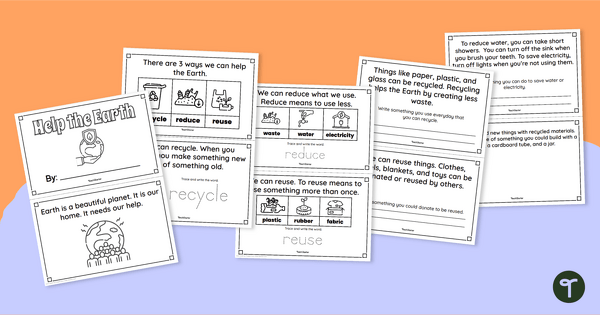 teaching resource
Teach your students to reduce, reuse, and recycle with a printable Save the Planet kid's book.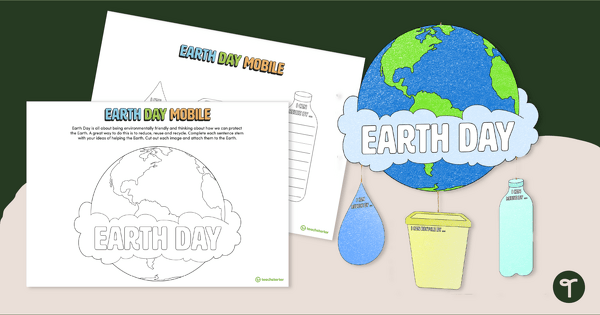 teaching resource
Inspire your students to reduce, reuse, and recycle with a fun Earth Day craft project.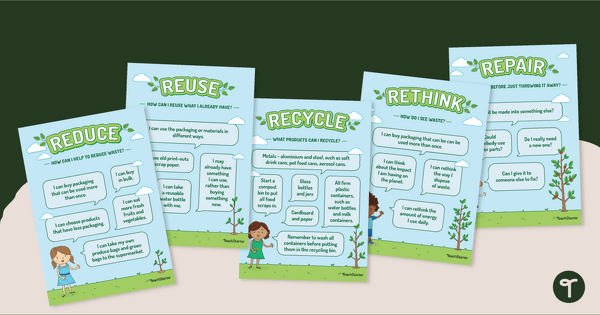 teaching resource
Explain the concepts behind reducing, reusing, recycling, rethinking and repairing waste with a set of printable sustainability posters.
Earth Day Facts for Kids + Earth Day Vocabulary
While working on your resources, we've found some handy Earth Day facts that you might find useful in outlining your Earth Day lesson plans.
Earth Day is an annual event that takes place on April 22nd and is a time to celebrate and appreciate the natural world.
Earth Day is a time to learn about environmental issues and to take action to protect the planet.
Everyone can play a role in protecting the planet, no matter how old they are. There are many small actions that kids can take to make a difference, such as conserving energy, reducing waste, and protecting wildlife.
Earth Day is an opportunity to celebrate the progress that has been made in protecting the environment, but it is also a reminder that there is still more work to be done.
There are many different ways to celebrate Earth Day, such as planting trees, participating in a beach clean-up, or learning about ways to live sustainably.
By learning about and taking action on environmental issues, kids can help to create a healthier and more sustainable world for everyone.
This printable word wall is the perfect jumping-off point for your unit on Earth Day and conservation. Print out these forty Save Planet Earth Word Wall Vocabulary cards and cut them along the line. Stick them up around your room to immerse your students in the content-specific vocabulary.