Put your hands up if your school is participating in some kind of athletics day, cross country or other sports carnival this term? Kids love the chance to get out of the classroom and move their bodies!
But wait a moment… your students don't think all the fun with moving their bodies happens outside of the classroom, do they?! Task your students with some active learning and find out just how beneficial physical fitness is, anywhere and any time!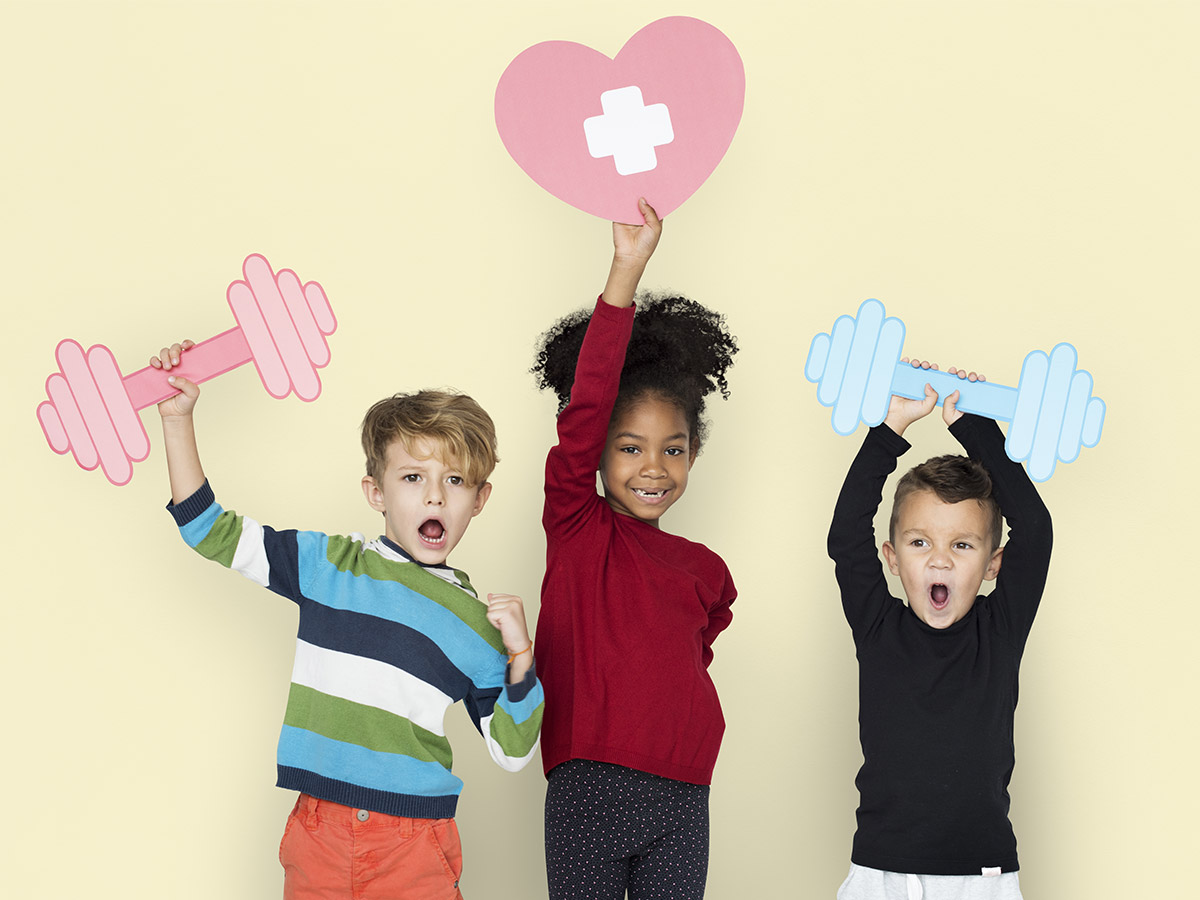 Not only is physical fitness great for little bodies (and grown-up ones!), but it also does wonderful things for little minds.
A study from the University of Illinois showed that children who are physically fit are more likely to perform better in school and achieve higher grades!
What better reason do you need to embrace the benefits of physical fitness in your classroom? Let us help you with some amazing fitness games and activities your students will love. Not only are they amazingly fun resources, but they are also designed specifically with learning in mind.
---
Active Learning Activities for Your Classroom
Help your students boost their physical fitness and brain power while learning! We have some amazing resources to help you and your class do just that.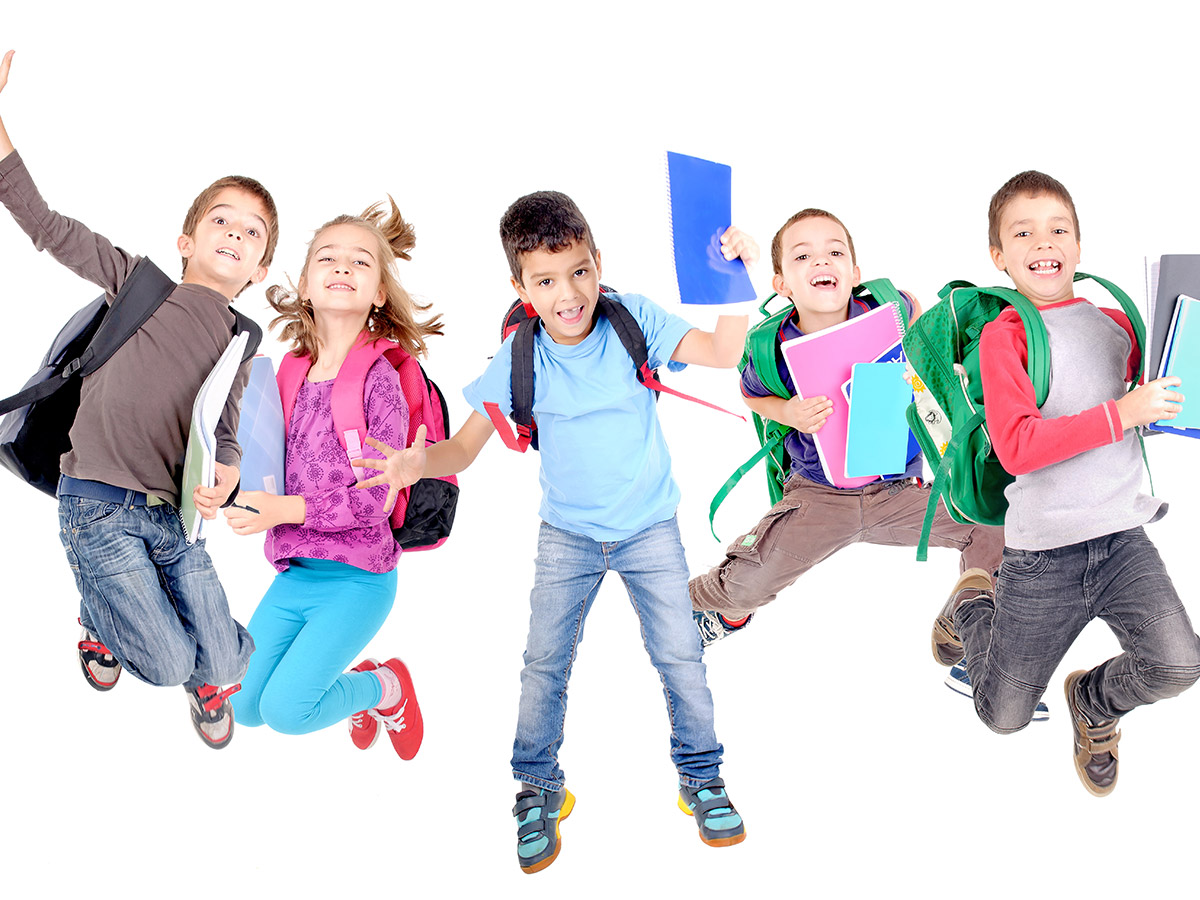 ---
Weekly Active Learning Guides
These amazing resources give your class everything they need to get active with their learning.
We think staying active in the classroom is important so we have created some active learning guides to get you through a 4 week period! Complete them at the beginning of term to get your students in an active mindset, or save them till the end of the term when your kids might be getting a little restless. Why not create your own for a whole term's worth of fitness – they're in editable Word format!
Each day of the week focuses on a different learning area, and the activities are sure to get your students out of their seats and learning – all at the same time!
Tick off your curriculum links and have fun while doing it:
Mondays we are 'Moving in Mathematics'
Tuesdays it is 'Grammar on the Go'
Wednesdays we have 'Physical Phonics' Early and Middle Primary, and  'Shuffling Through Science' for Upper Primary
Thursdays we are 'Speeding Around Spelling'
Fridays we are doing the 'Sight Word Shuffle' for Early Primary and 'Vocabulary with Vigor' for Middle and Upper Primary!
These Active Learning Guide Resource Packs provide you with a weekly guide, and links to resources you will need for the week.
Get ready for Week 1!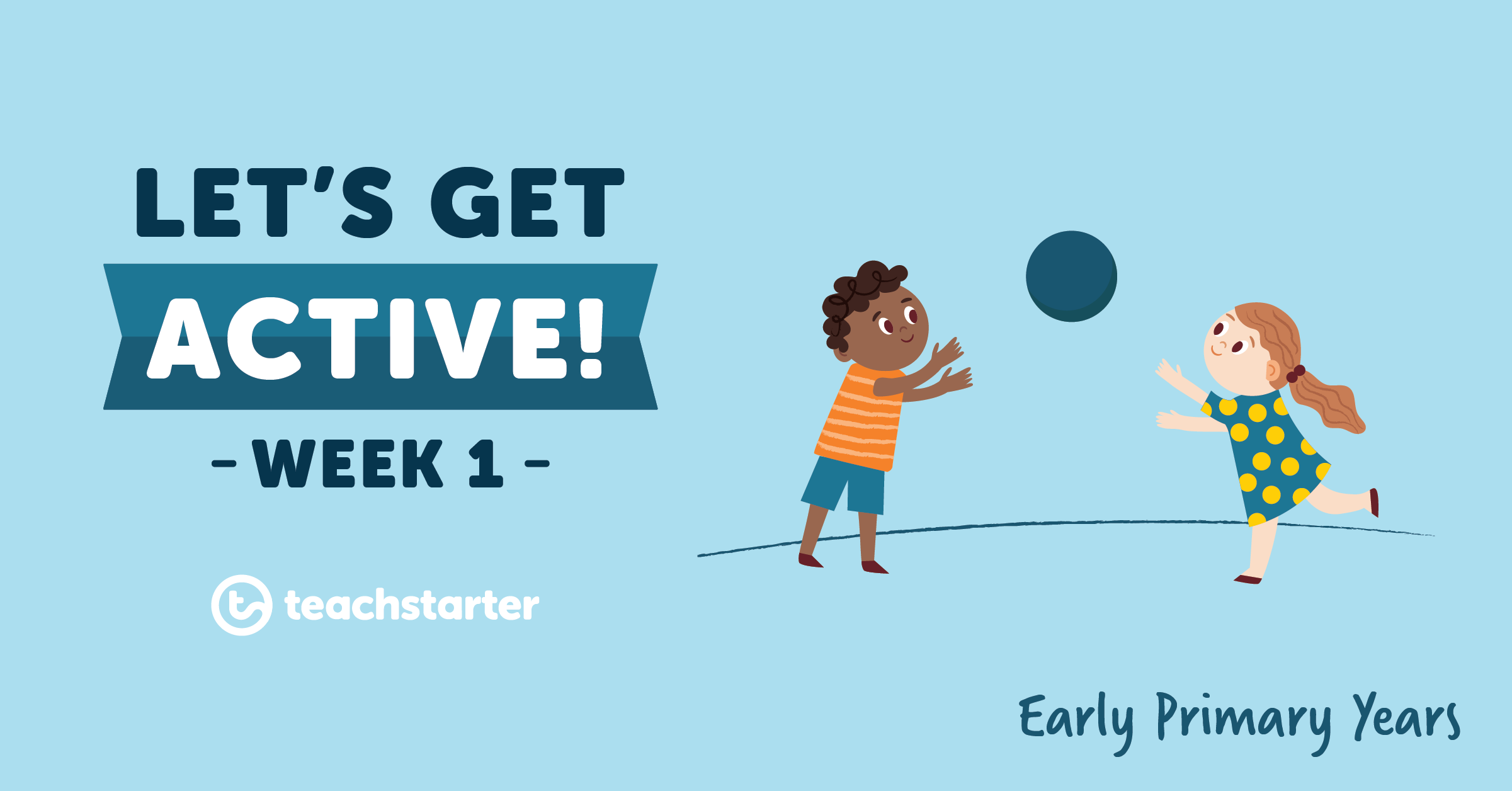 Use this planning guide and set of resources to get your students active and learning in the early primary years.
This resource pack includes everything you will need to get your Early Years students up and moving during week 1.
Here's a taste of what's in this pack: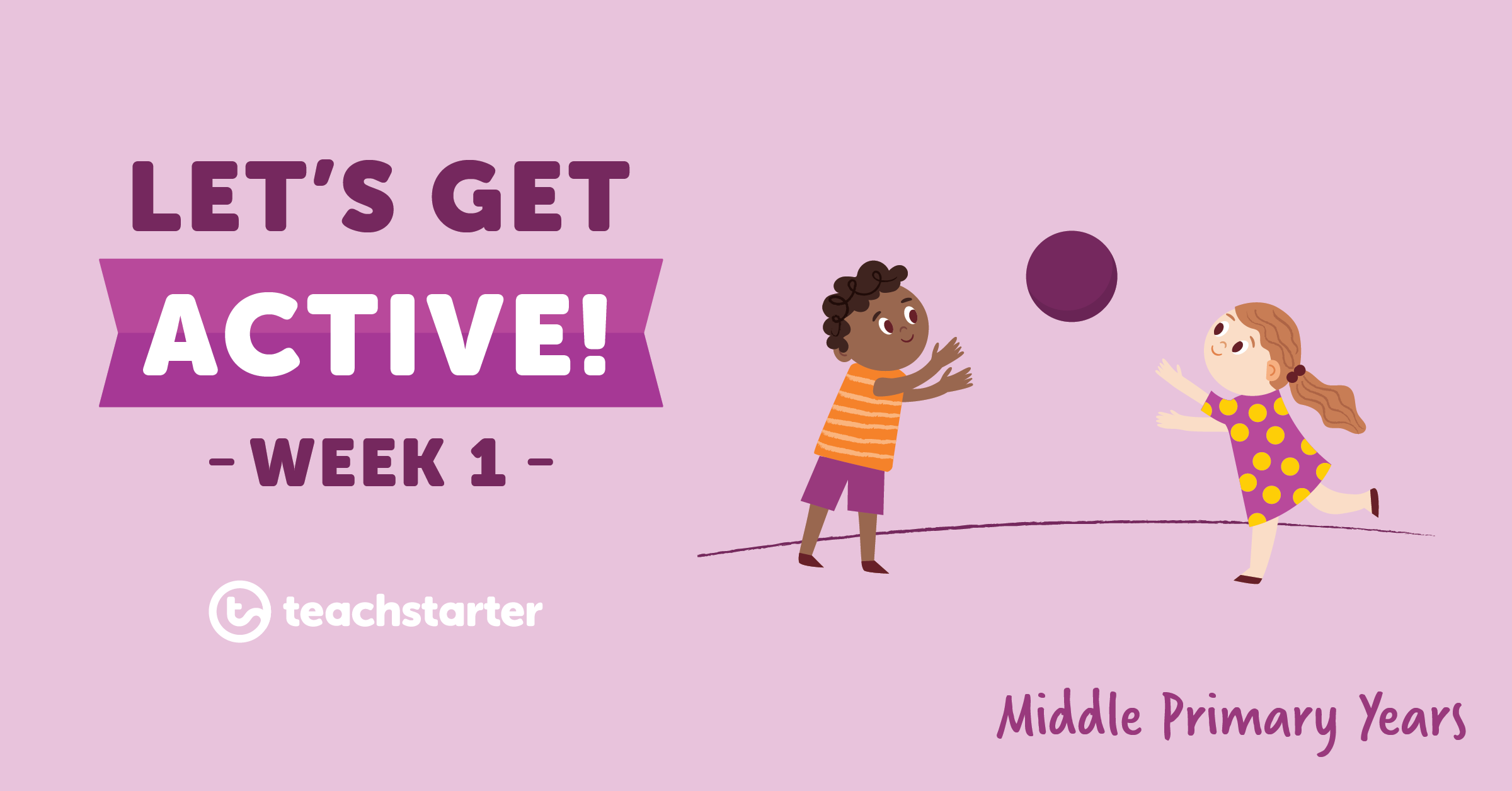 This resource pack includes everything you will need to get your Middle Years students active during week 1.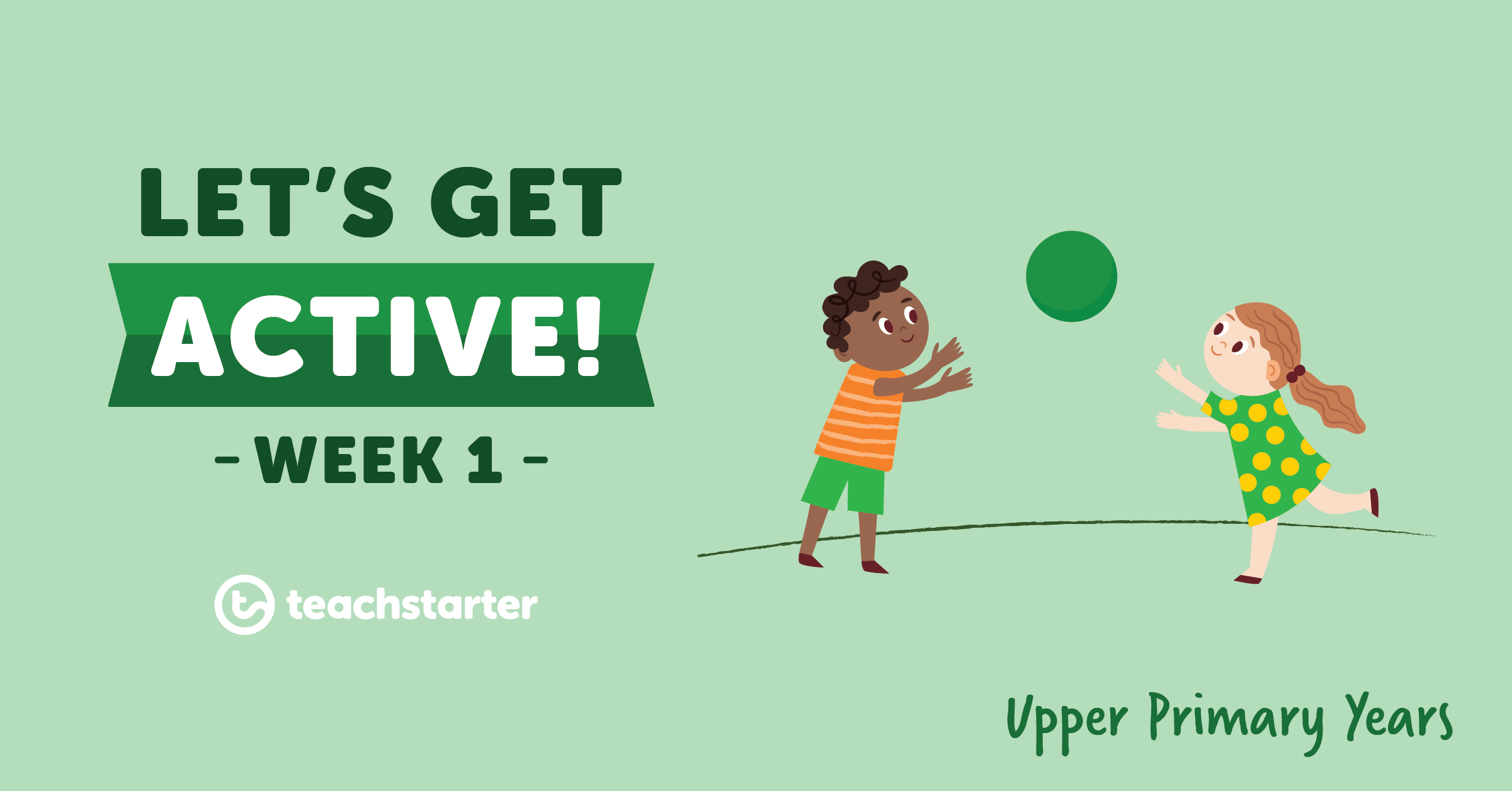 Your older students will love the opportunity to get active in the classroom and practise their mental math skills, as well as their parts of speech, and quick thinking skills in the vocabulary with vigor!
You don't need much to use this amazing resource pack! Download the Active Learning Guide for Upper Primary – Week 1 and Giant Letter Tiles with Numbers – Uppercase, and you're ready to go.
Keep an eye out as the rest of the guides are released in the upcoming weeks!
---
Additional Fun Classroom Fitness
If you're hungry for more, we have plenty of fitness related classroom resources to help your class get physical!
For some fun brain break active learning ideas, you can't go past our Learning Through Play | Active Learning Games blog! It's jam-packed full of resources from our Active Learning Resource Pack.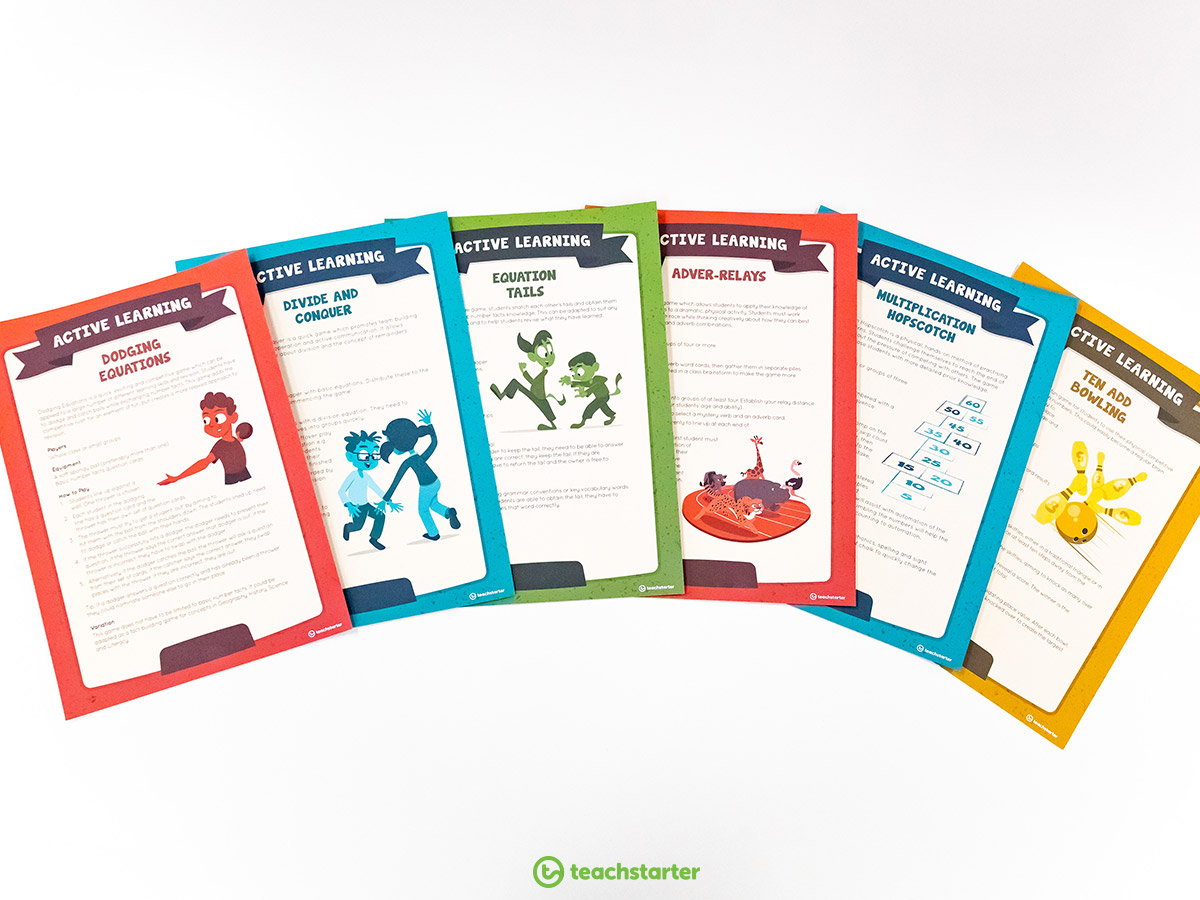 If you're after some pure and simple fitness games to give your kids' brains a rest, then we can help with that too!
Resources such as our Fitness Bingo are the perfect go-to activity when your students just need a little bit of movement.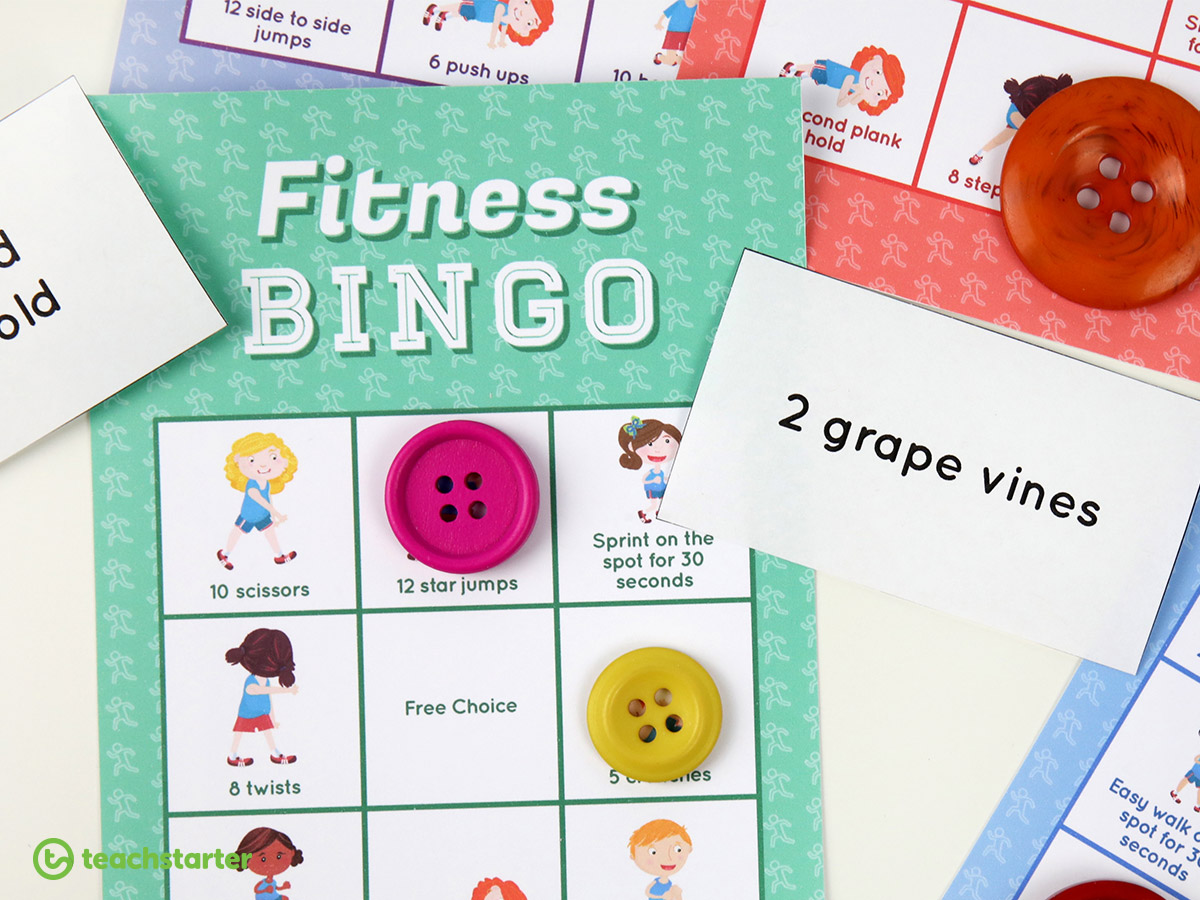 Your students will have such a great time moving their bodies and being healthy at school. The options are endless when it comes to experiencing the benefits of physical activity in the classroom!
---
Download our Active Learning Guides and get fit and physical in the classroom!