Calling all early years teachers! Are you teaching poetry soon? Don't miss our new Animal Poetry Prompts Task Cards and Awesome Animal Finger Puppets! These new early years poetry teaching resources are ridiculously cute, but, most importantly, they will bring a love of reading and writing poetry to your classroom.
Read on to find out why teaching poetry is important and how to teach it in the early years.
---
Why is Teaching Poetry Important?
Teaching poetry is extremely important for a whole host of reasons! Exploring poetry in the early years and beyond helps to:
What's more, rhyming poetry is important because it teaches students about sounds patterns in words, syllables and the rhythm of language. Also, exploring simple rhyming poetry encourages students to make predictions. Little poets love to imitate and invent sound patterns including alliteration and rhyme.
As we know, in the early years the focus should be to listen to, recite and perform poems. Also, it's important to have heaps of fun exploring chants, rhymes and songs.
---
Early Years Finger Puppets for Poetry
Finger puppets are perfect for little hands to invent simple narratives and poems. So, to celebrate Little Learners Month, we have created these downloadable Awesome Animal Finger Puppets that are sure to awaken big imaginations! You can use these cute puppets during creative play, drama or as visual cues for narrative texts and poetry.
Which adorable animal is your favourite?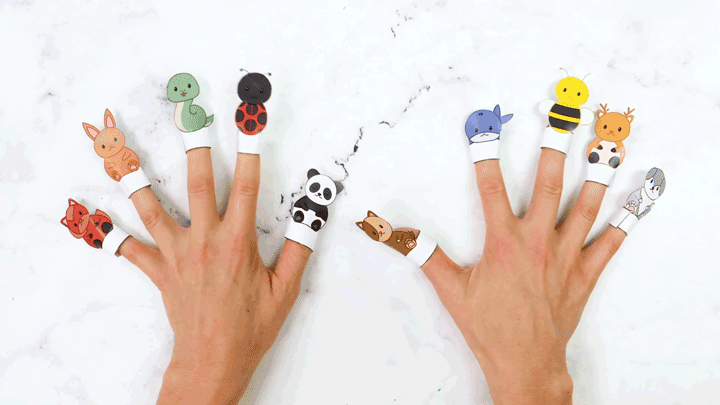 This loveable collection of finger puppets has been created to inspire poetry and storytelling, and we hope that you will enjoy bringing songs, chants and simple rhyming poetry to life!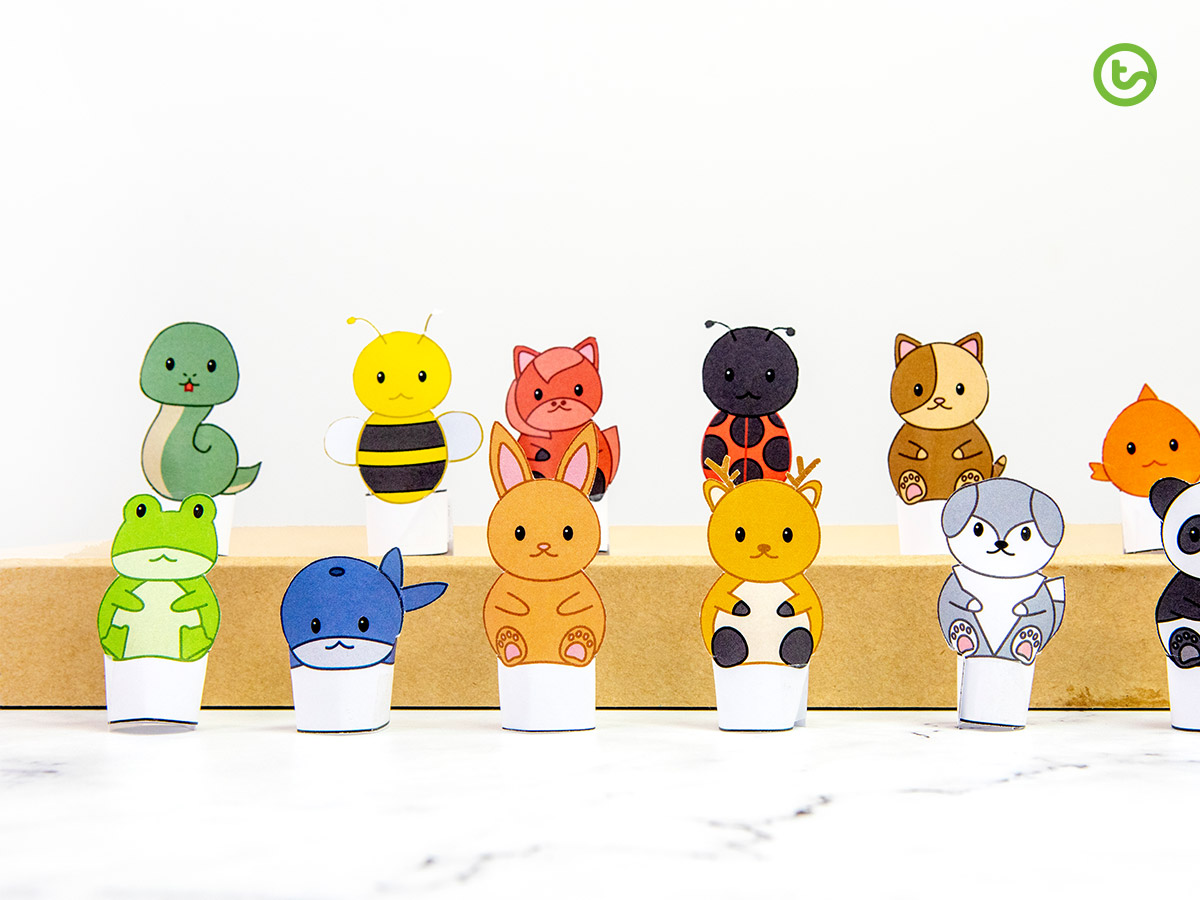 Read on to find out how you can use our matching Poetry Prompt Task Cards in conjunction with these finger puppets…
---
Poetry Prompt Task Cards
Let's face it, it can be hard to find printable early years poetry resources. But, there's good news…we've created a collection of Animal Poetry Prompts Task Cards to take the problems out of teaching and poetry in the early years.
These early years poetry task cards are matchy-matchy with the downloadable Awesome Animal Finger Puppets. And they are equally cute.
As you can see, each task card includes a few simple rhyming word suggestions. But, don't forget, poems don't have to rhyme and that students can write any type of poem. Display Teach Starter's Rhyming Poems Poster, Alliteration Poster and Acrostic Poems Poster to provide examples or inspire ideas.
---
How to Use the Task Cards
When using these task cards, it's important to follow the quality teaching model of modelled, guided and independent writing.
Start by selecting one of the Animal Poetry Prompts Task Cards, for example, Cat Sees Rat. Then, introduce the corresponding Awesome Animal Finger Puppets Template.
Note to amazing teacher: Cat Sees Rat is a good one to start with because it offers an abundance of rhyming opportunities.
Activity Idea
Next, follow this simple teaching sequence:
Create a class list of word that rhyme with cat.
Model to the class how to write the first verse of the poem.
Collaborate, discuss and problem-solve with your students as you compose the second verse. Scribe while continuing to model the editing process.
Encourage your students to write a third verse independently.
Differentiation:
Less confident students: Provide adult support to a small group and continue a guided writing approach.
More confident students: Encourage more able students to include poetic devices such as alliteration.
---
Writing Poetry
As your little learner begins to feel more confident to create, read aloud and share simple rhyming poems, encourage them to record their poems and illustrate them. Take a look at how your students can create an impressive piece of writing by using our My Poem – Worksheet.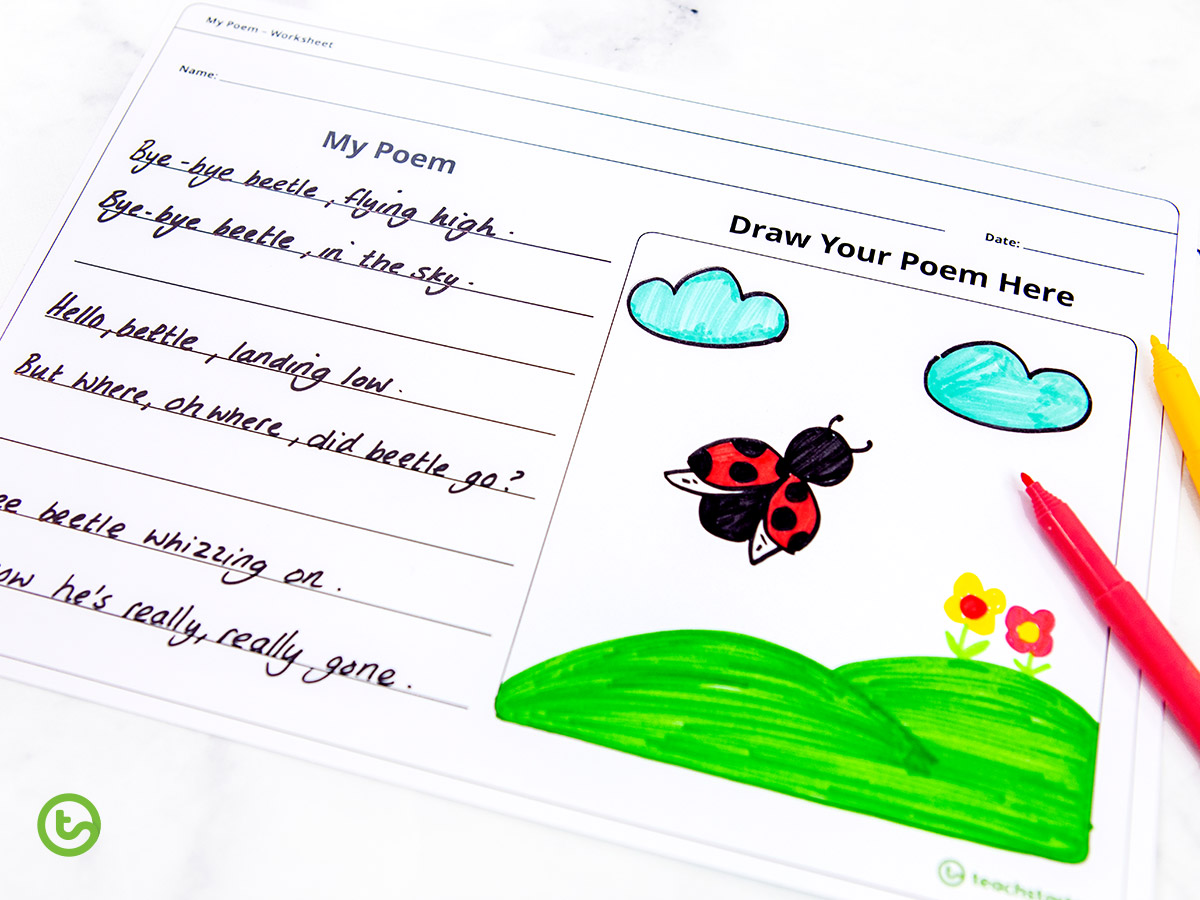 I love this teaching resource because it allows you to differentiate by expectation and allows students to demonstrate their ability level. OMG, I can wait to hear about the poetry success that you experience in your classroom!
For more poetry resources head to our Poetry Teaching Resource Collection. Here you'll find poetry units, posters, worksheets and teaching presentations.
---
I am so passionate about teaching and learning poetry! And I am so excited about these new teaching resources! It's the month we're dedicating to all the amazing teachers who are champions of their K-3 classrooms. We hope that you enjoy using these resources to inspire young minds.
Be the teacher who recognises the importance of teaching poetry and the superhuman that makes the time!
Get in touch! I'd love to hear from you #teachstarter